What is it exactly about fashion month that sets everybody aflutter? The models who start working out weeks prior and quite literally get their hearts (and muscles) pumping? The designers who anxiously bite their nails in anticipation of buyers' receptions to their new launches? The attendees spending hours pondering over outfits? Or is it the brand devotees who wait with bated breath to see what their favorite fashion houses are bringing? Whatever it is, one can't deny that the feverish excitement overall is palpable. And it's no surprise that if one is showing up to fashion week, they would like to put their best foot forward.
But the concept of fashion week (in four different places, hence fashion month) wasn't always to find grander and increasingly more absurd ways to put audiences in awe. In fact, like automobile exhibitions or trade fairs, runway shows were originally for distributors and editors, not the people at large, to get a peek before brands allowed their collections to be seen en masse. Although many designers continue to unveil private shows meant for specific clientele before the highly-publicized fashion shows, there are now also those, like Burberry and Proenza Schouler, who have introduced "shop the runway" selections, essentially circumnavigating the 6 months+ wait times for buyers. So, given that the history of fashion month is rooted in commerce, it's easy to see why it has become such a spectacle – after all, the more magniloquent it is, the greater the hype and the greater the sales, right?
But even in the viewership of fashion month, there are certain unwritten segments. There are those (namely with posh editorial/journalistic designations) or style bloggers/photobloggers who actually get invited to sit in the front row and live-stream the show for their followers to swoon over.
There is also a section that simply hang around the shows in the hope of getting photographed and ending up on their own blog or those of street-style photogs. Then, there are those who aren't physically present at the scene but aah and ooh over the snaps that said style bloggers and glitzy magazines publish and then blog some more about them.
And finally, there is a segment who aren't always able to understand the *very* subtle details of the runway shows themselves and would much rather enjoy the street styles and blog about those instead, and hence, are not famous in any way, except for the fact that a slightly famous domestic celebrity may or may not have heard them barfing over a call (true story).
You can probably guess which category I fall under.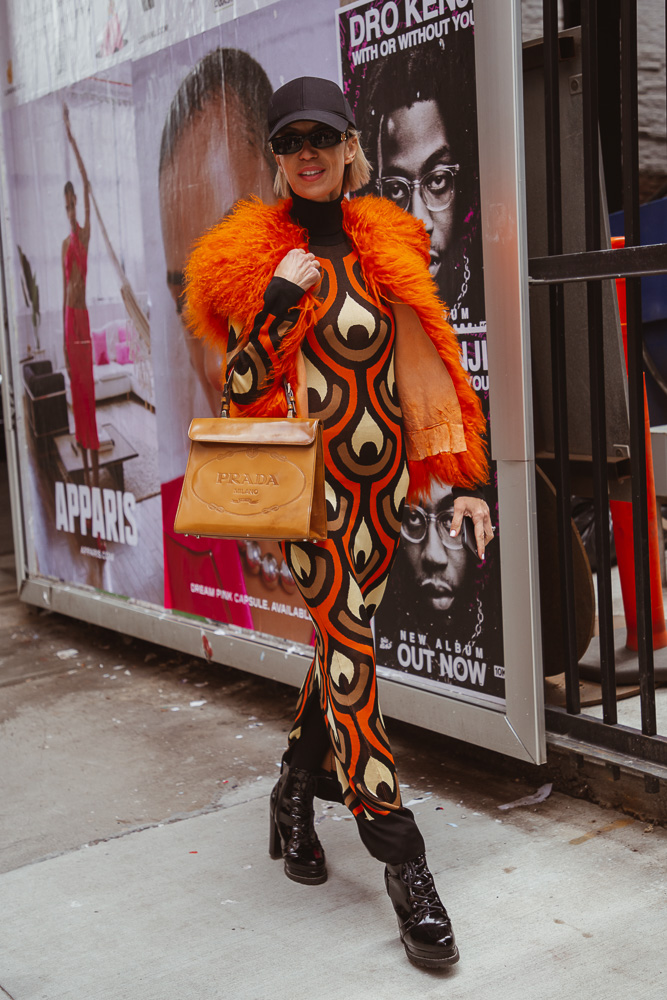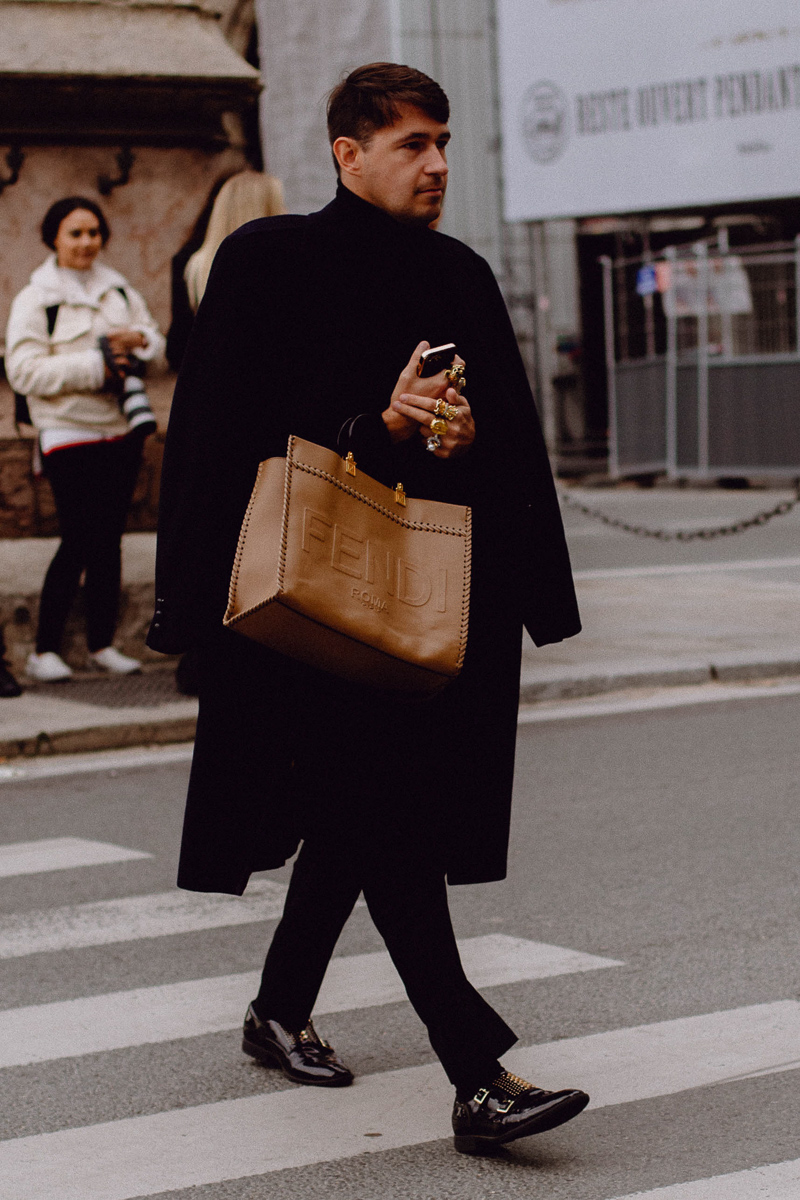 Speaking of style inspo, I simply can't get enough of these!
Thus, for those of us who are banished to view these extravagant affairs from behind screens, often from thousands of miles away, the photos pouring in from fashion month are some real eye candy. Whether as an accompaniment to our morning coffees, for some last-minute style inspiration, or to simply excitedly share with our purse-friends, these pictures are so much more than your average paparazzi snap of a celebrity or an influencer's Instagram OOTD where they are clearly paid to carry something. Rather, not only do you get to see showgoers showcasing the newest from fashion houses, but also mix in a healthy dose of vintage. And what could be a better way of understanding how that particular purse you've been eyeing looks in real life than to see it actually being carried in person, right?
Now, a lot can be said in praise of the styles of fashion week attendees or onlookers. Sometimes, it's just the substantial variety of purses carried. Sometimes, it's delightfully unexpected outfit-purse combinations that you wouldn't even imagine otherwise. Sometimes, it's just that outfit one never otherwise whips out save for really special events.
But this post isn't about that; rather, what struck me the most when savoring the fashion week pictures was the sheer amount of weirdness (but in a good way) that you get to see here. It's like everything that one normally imagines wearing gets magnified, shrunken, multiplied, or otherwise manipulated to such drastic proportions and in such an over-the-top way that it only makes sense to be worn during fashion month. If you're as much a fan of these photo series as I am, you already know what I'm about to say!
The Novel, but Super Inconvenient Ways That Purses Are Carried
Bundling your purse under the arm or holding it incorrectly – I know it sometimes looks chic. But not only is your arm going to start aching not long after, it's also just generally super impractical to carry something much (MUCH) bigger than a clutch piled underneath your arm. Trust me, I've tried. The most you can do this with is an oversized clutch (like the BV Pouch). Otherwise unless you'd like to show off some bicep strength, do not attempt to imitate this at home.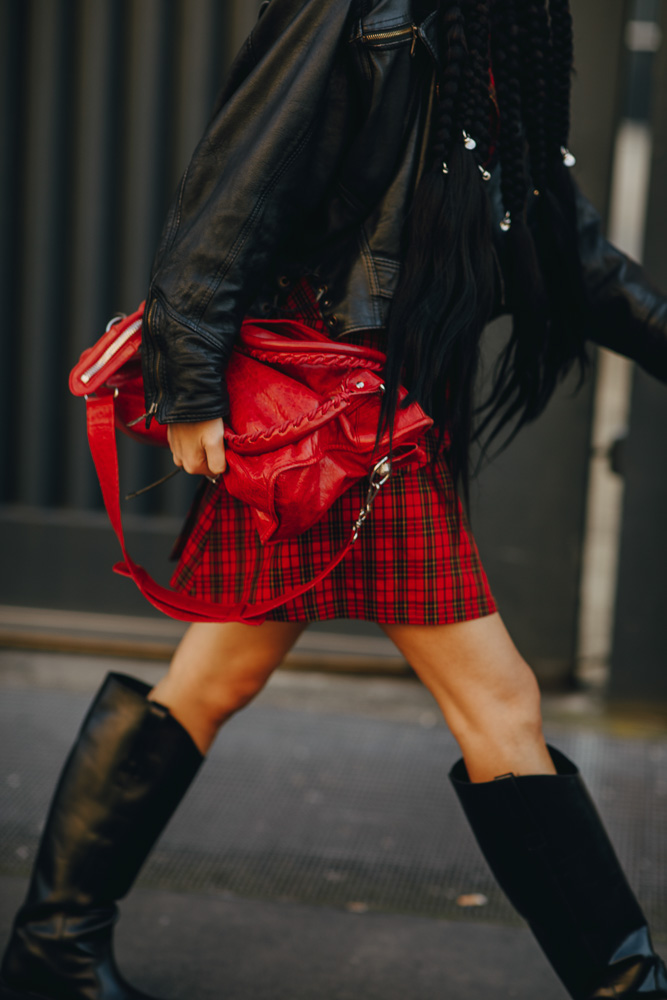 Now, I get that many of us might require easy access to purses. But must we really leave it open in possibly the most insecure way there is?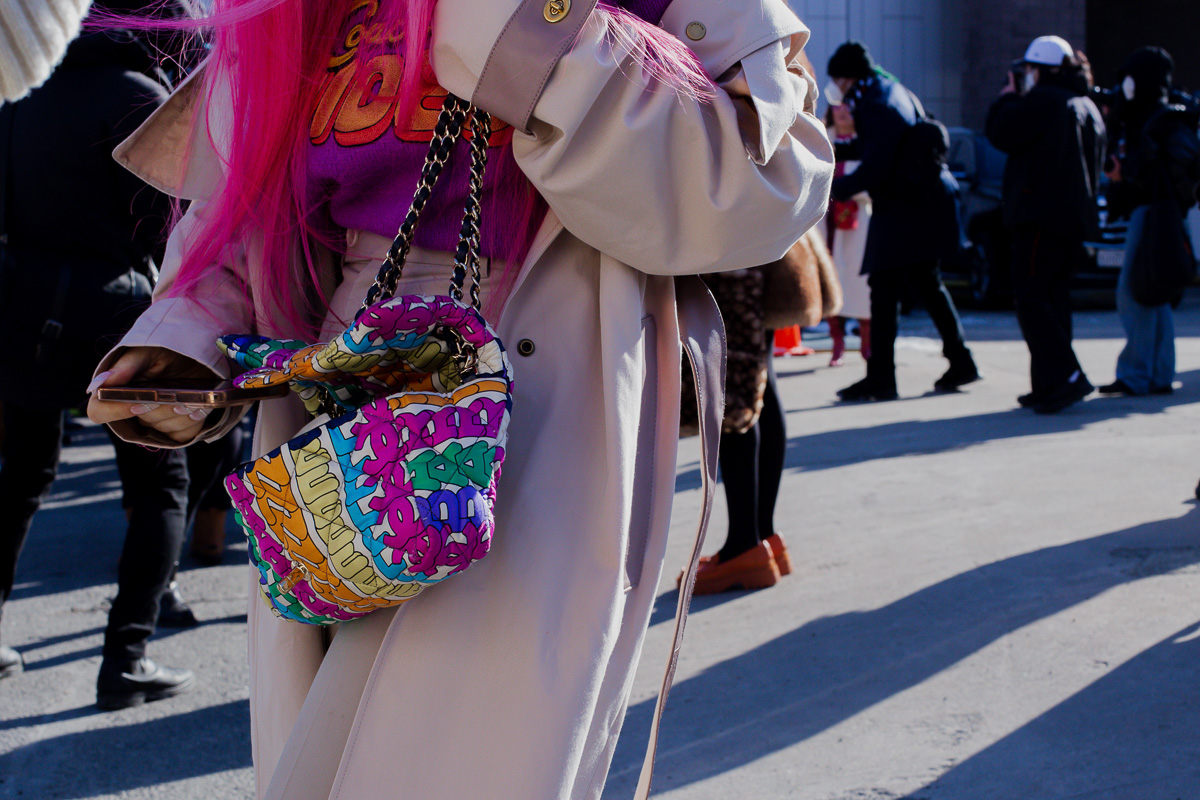 I mean, prying eyes and hands are all around us, so a little bit of carefulness does go a long way. Even more importantly, when carrying a flap-style purse by the top handle and keeping it open, especially if it's full, you often don't realize when it's tilted, and stuff has started falling out. What if your fashion week invitation falls off?
*Paranoia ensues*
Extremely Large or Extremely Microscopic Purses
This Chanel double-bagger may be the closest a user has gotten to manifesting my apprehension towards mini bags. Except I'd need to wear like 10 more of the same and maybe also weave them together. How does a user make do with one? It won't even fit your invite!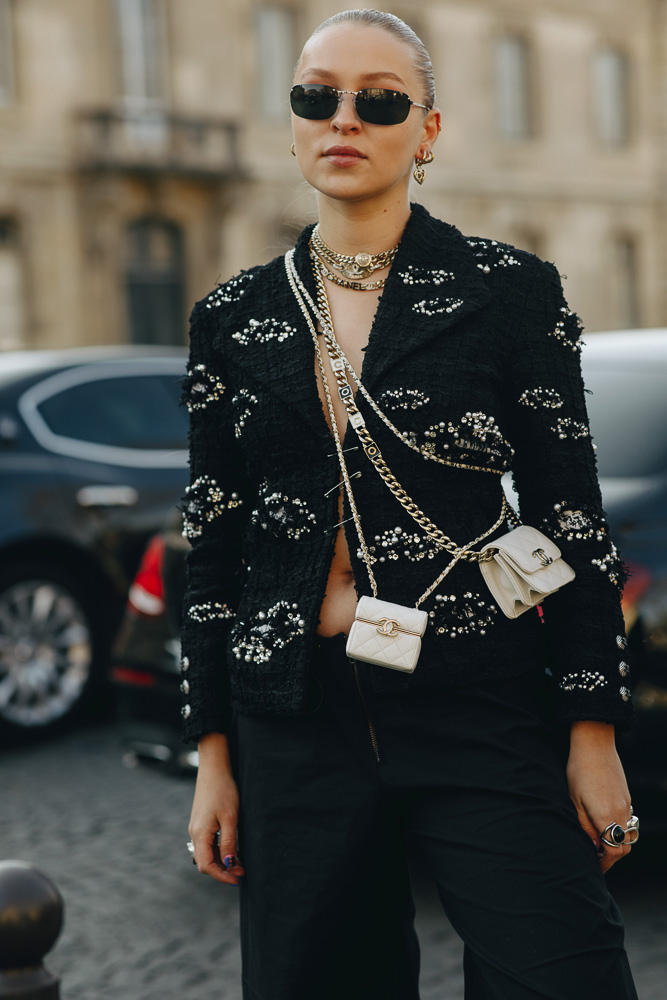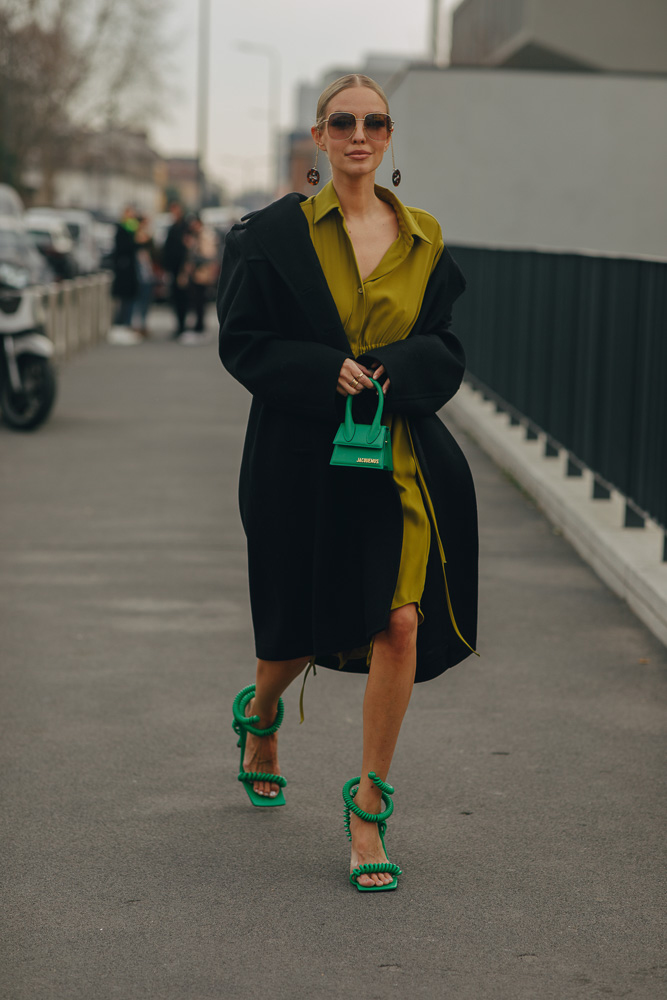 But while I'm also all about making a statement with an oversized purse, I generally don't mean this big…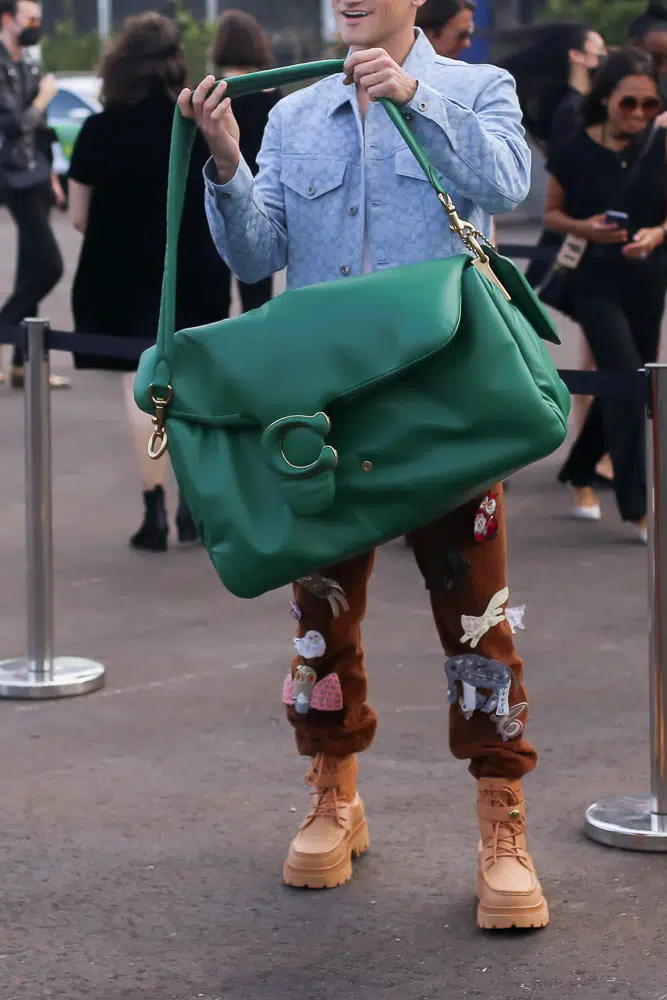 Color Combinations That'll Make You Go Paranoid
There may not be many rules when it comes to deciding what colors to wear, but I think most of us can unanimously agree that carrying a lighter shade, like white, on a contrasting dark ensemble is a recipe for disaster.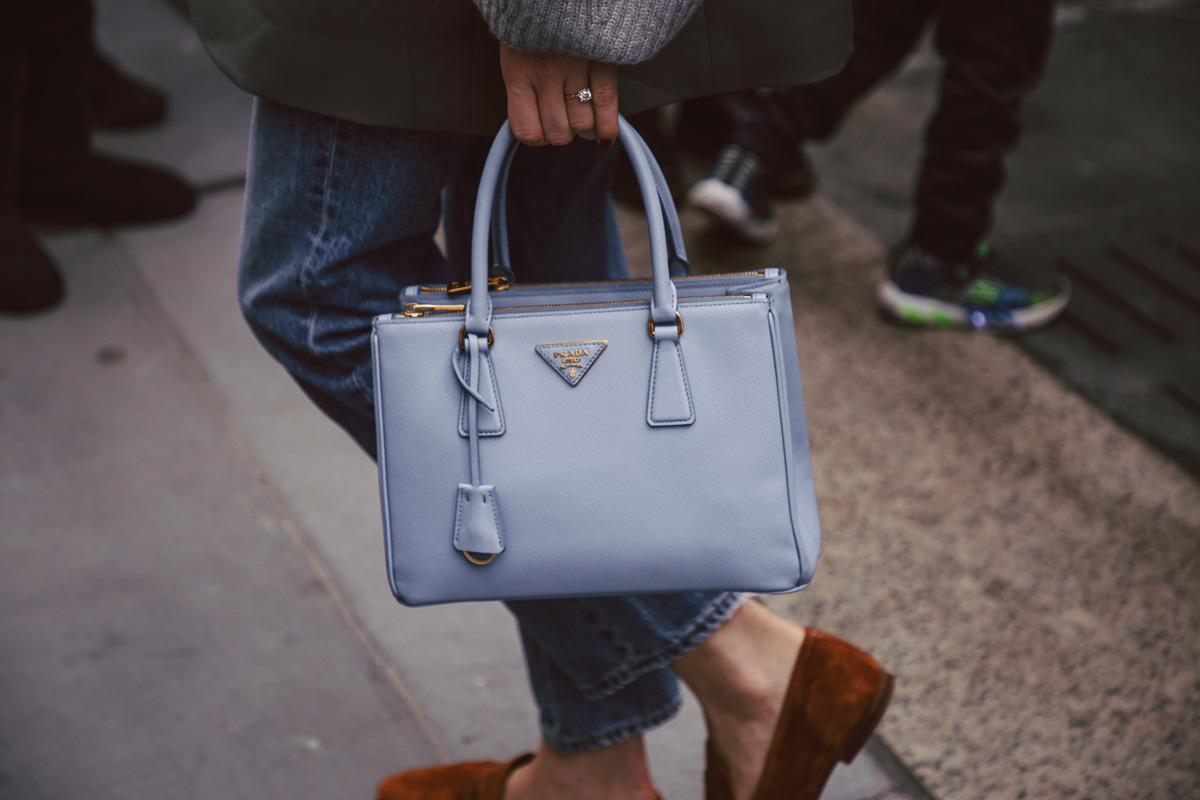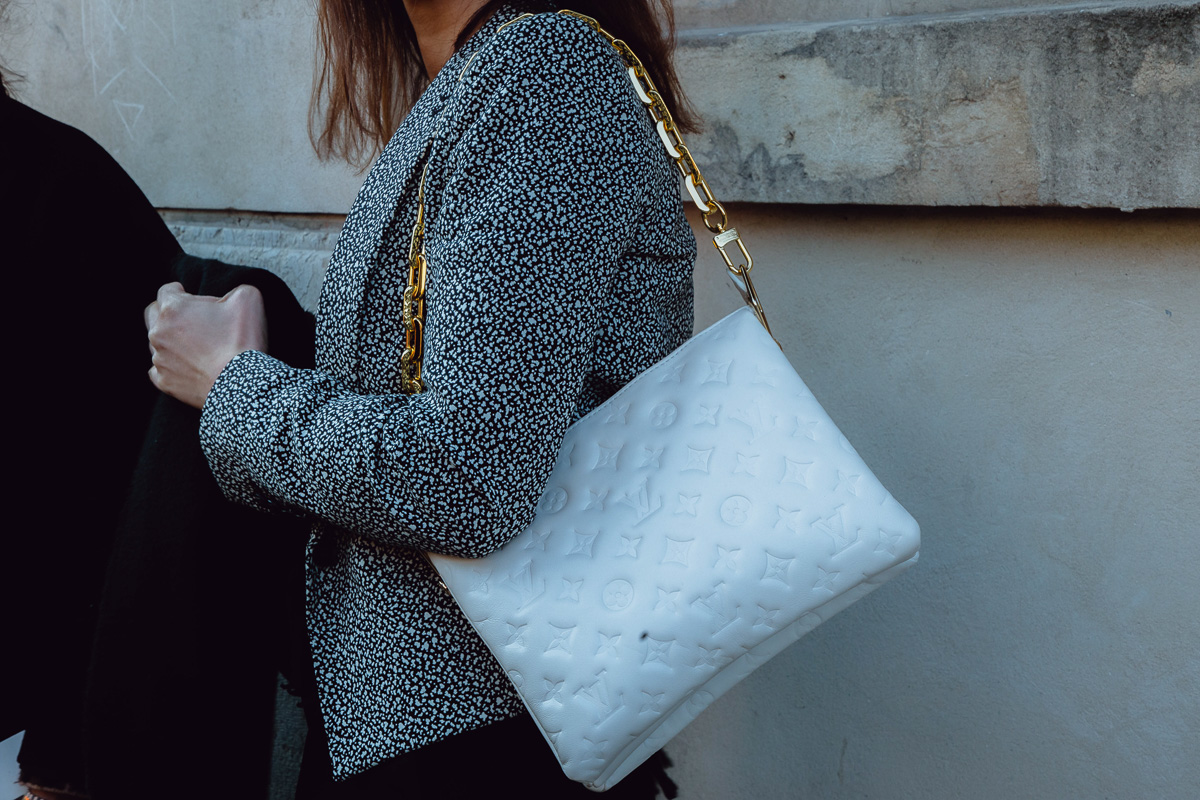 Novelty Bags and Some Wonderfully Bizarre Choices
The cake bag we saw during Day 6 of New York Fall Fashion Week 2022 was indisputably one of the standouts of the entire fashion month for viewers, and quite possibly the wearer alike.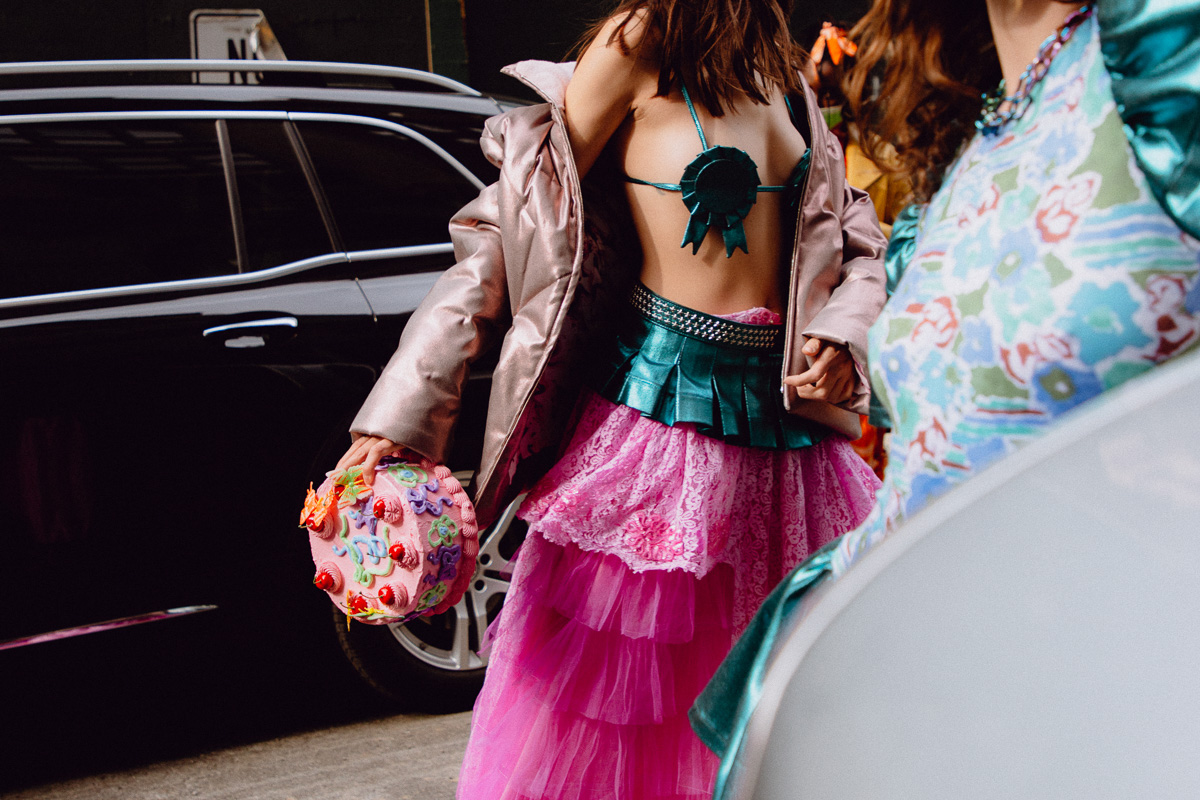 But besides that, we also saw the plushy and rather toy-ish Marshall Columbia purse, and this PowerPuff Girls number from Moschino that I'm sure my mom would fall in love with if I don't hide this tab immediately.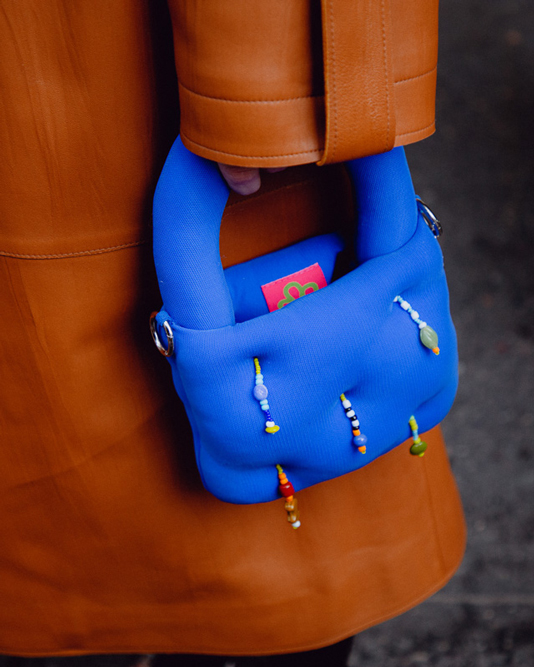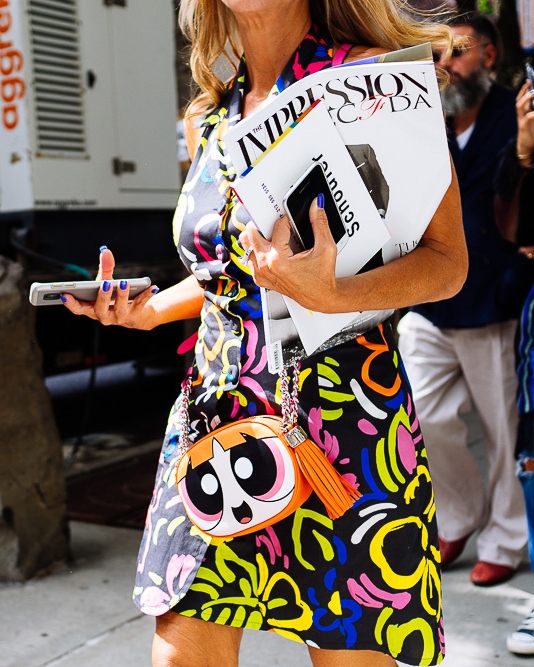 It's true that not every outfit executed during fashion month, whether on the runway or on the street, is something that can (or should) be replicated. But hey, we can't all wear tutus and swing a sequined Baguette while taking a stroll across the Upper East Side either. In fact, our styles in real life can be smart, casual, polished or cool, but they rarely are as interesting as the ones we come to witness during fashion month. And these delightful pieces of weirdness are what causes viewers to keep on returning for more, and inspire the fashionistas themselves to create newer unique styles. It is, therefore, this whimsical aspect of dressing up that makes this length of time so worthwhile and enjoyable to both the participants and the onlookers.
After all, what is fashion if you're not having fun, right?