When Creative Director Maria Grazia Chiuri introduced the Dior Book Tote, it quickly ascended the bag world into star status and promptly became a staple of the Dior aesthetic. The original size was designed to carry all your daily essentials and many used it as their daily carry as well as their travel bag to schlep anything and everything they needed. With the success of the Dior Book Tote, the House added two additional sizes: small and mini.
One thing Dior excels at is focusing on a core group of bags and expanding on each line, offering different styles and sizes which will suit every Dior lover. The Dior Book Tote has always been a bag I've had my eyes set on, with new iterations each season luring me in and turning me into more of a Book Tote fan (we have a comprehensive Dior Book Tote guide if you want to learn more). But one pattern that I've obsessed over, and saved a multitude of pictures of in a folder on my computer, is the Toile de Jouy print.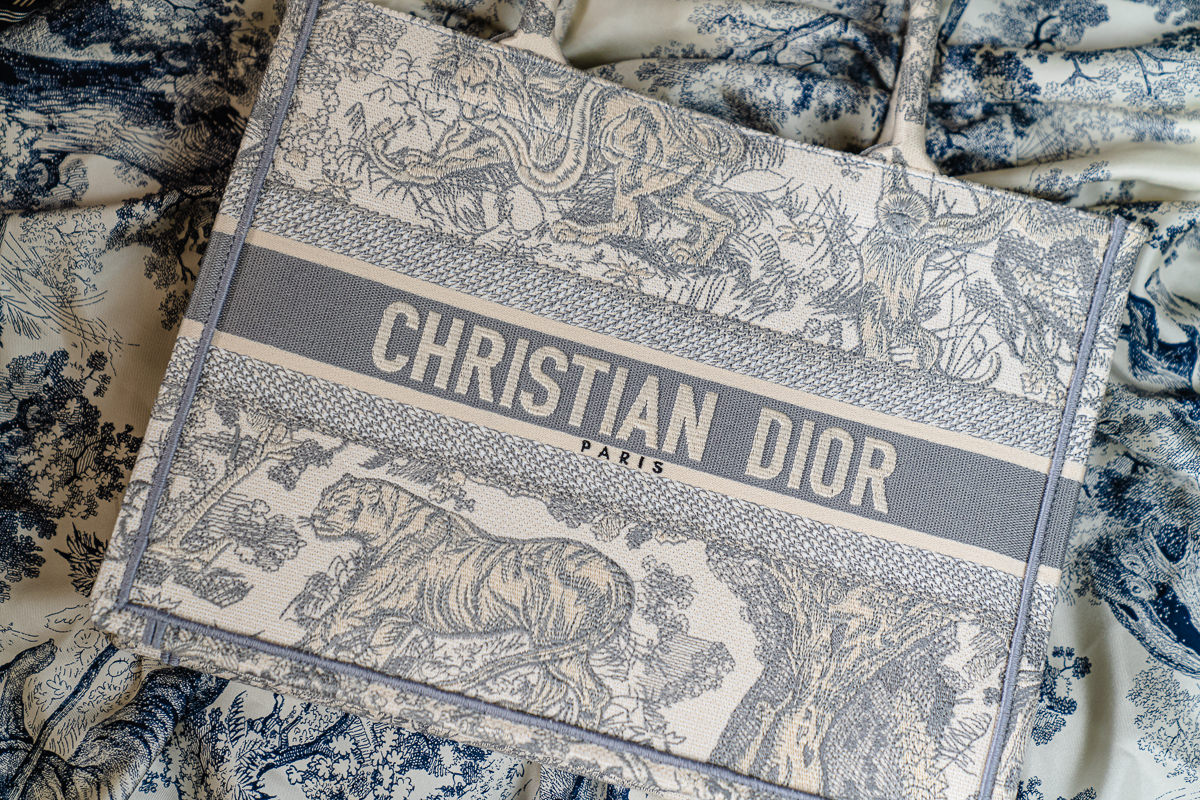 Originally introduced last year in select European boutiques in the large size Dior Book Tote in blue, the Toile de Jouy print dates back to 18th-century France. This type of print features cotton or linen printed with designs of landscapes and figures that was first seen from the factory Jouy-en-Josas which was situated near Versailles in France. In 1947, Christian Dior used his own version of this motif to upholster his boutique walls at 30 Avenue Montaigne. Last year Maria Grazia Chiuri reinterpreted the Toile de Jouy with the introduction of a series of wild animals, including monkeys and tigers, set in lush vegetation.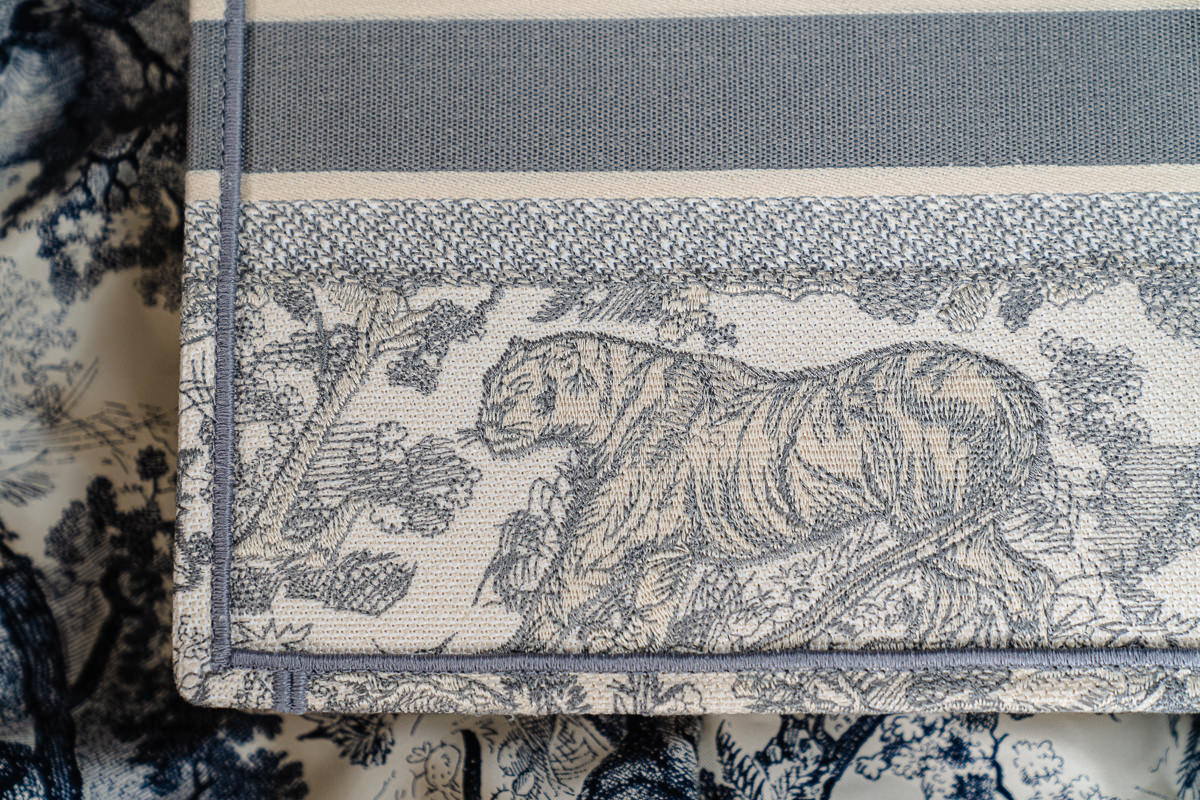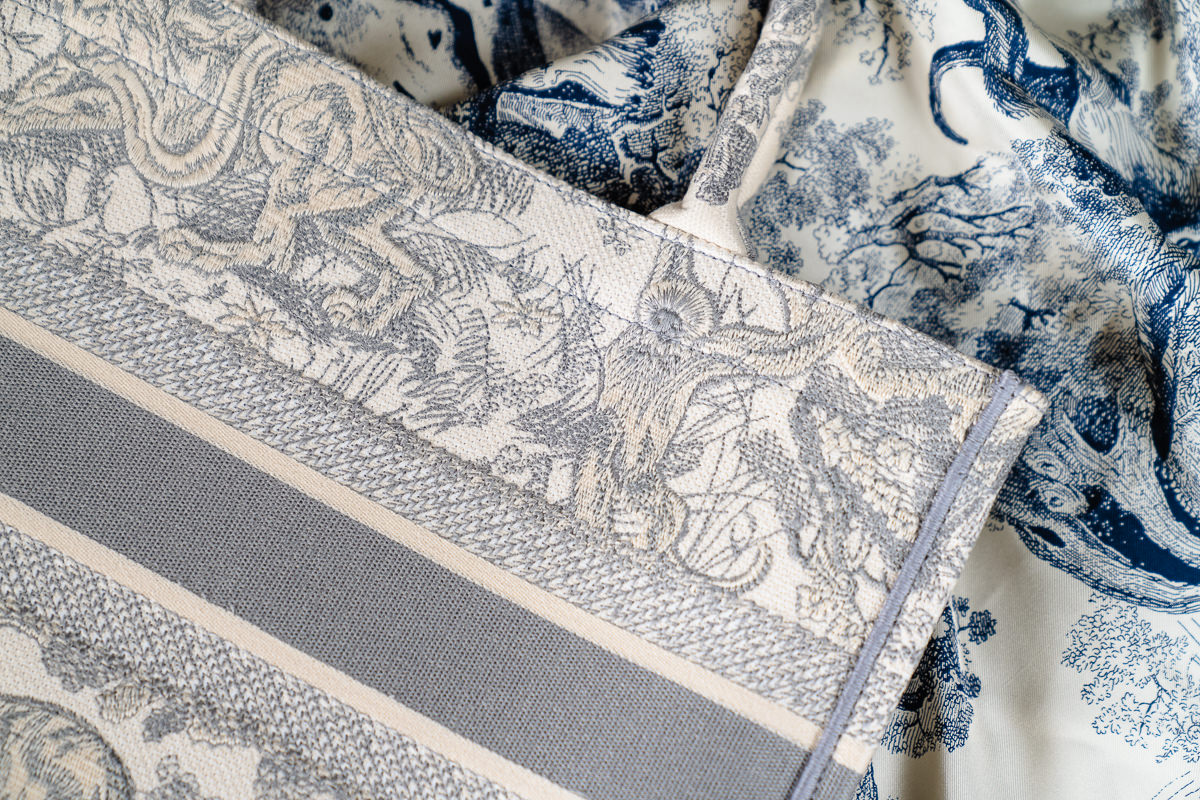 This fully embroidered print comes to life as it graces the entirety of the bag and across the front is the Christian Dior signature. The smaller size can still fit your daily needs, including an iPad or small laptop, but I find this bag a bit too pretty for a work bag. This smaller shape can be dressed up or worn more casually and fits over the shoulder or can be carried by hand. Dimensions are 36.5 x 28 x 17.5 cm.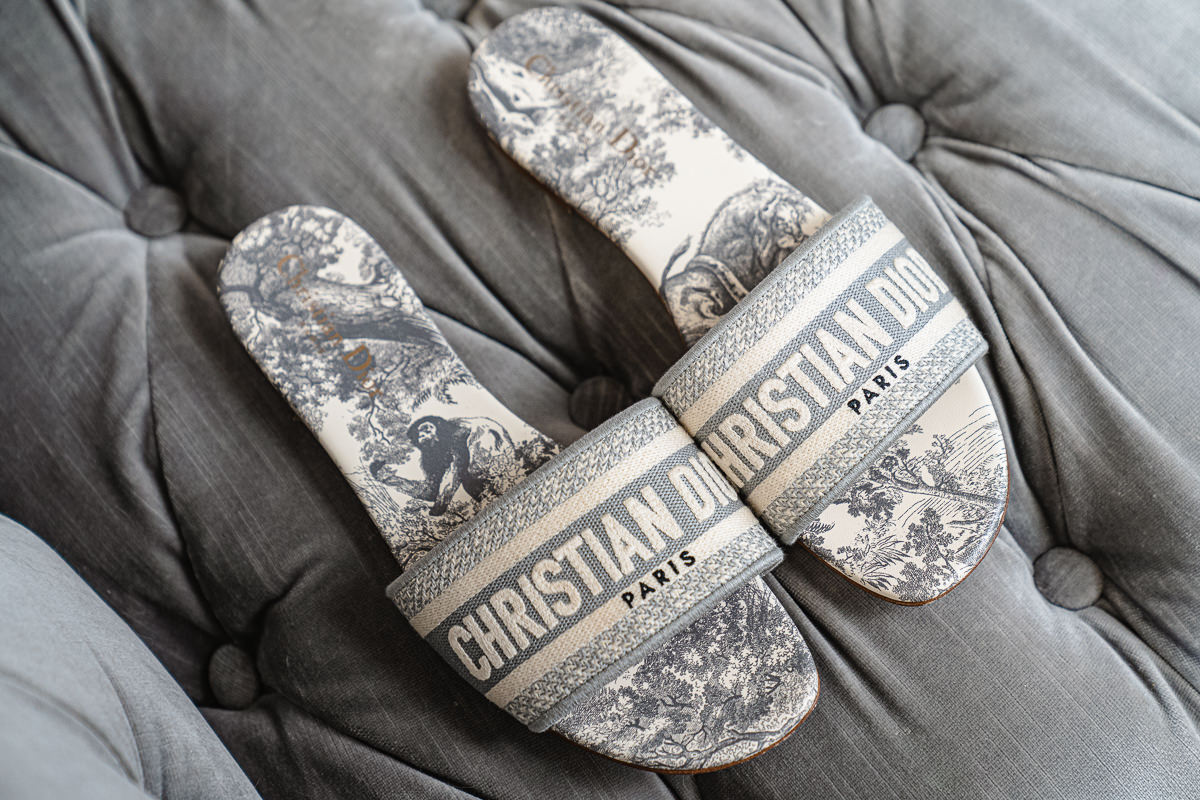 Each Dior Book tote takes over a day to make, in fact the Large Book Tote takes artisans more than thirty-two hours of work and over one million two hundred thousand stitches. While much of the bag is embroidered by machine, plenty of details are crafted and finalized by hand. Watching a storied luxury House make a bag is one of my favorite ways to truly understand a design and if you want to see this bag come to life, Dior shared the savoir-faire video of this bag being manufactured for the Cruise 2019 collection.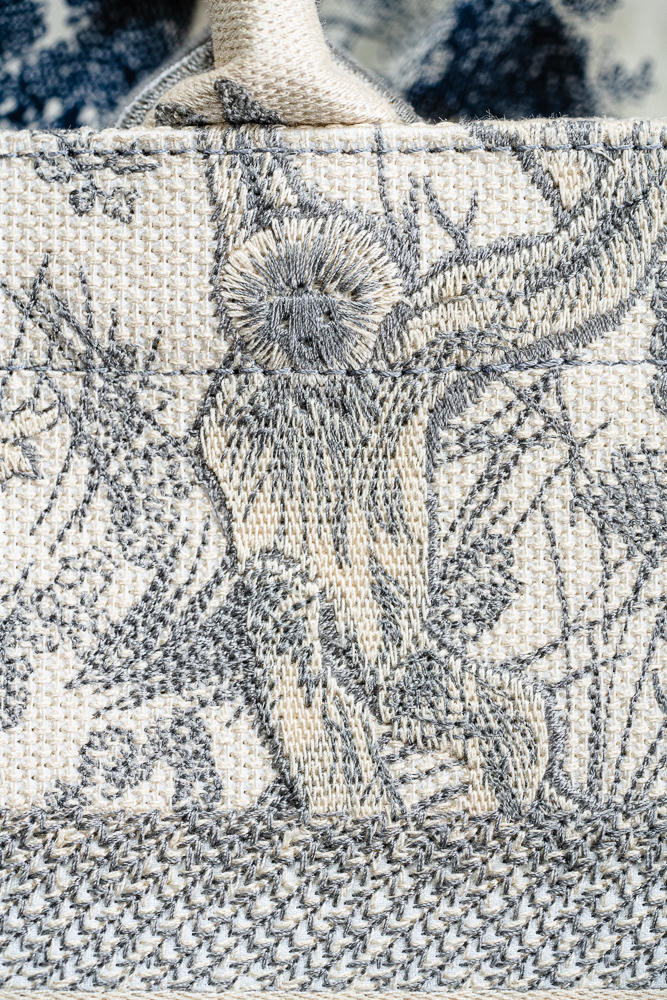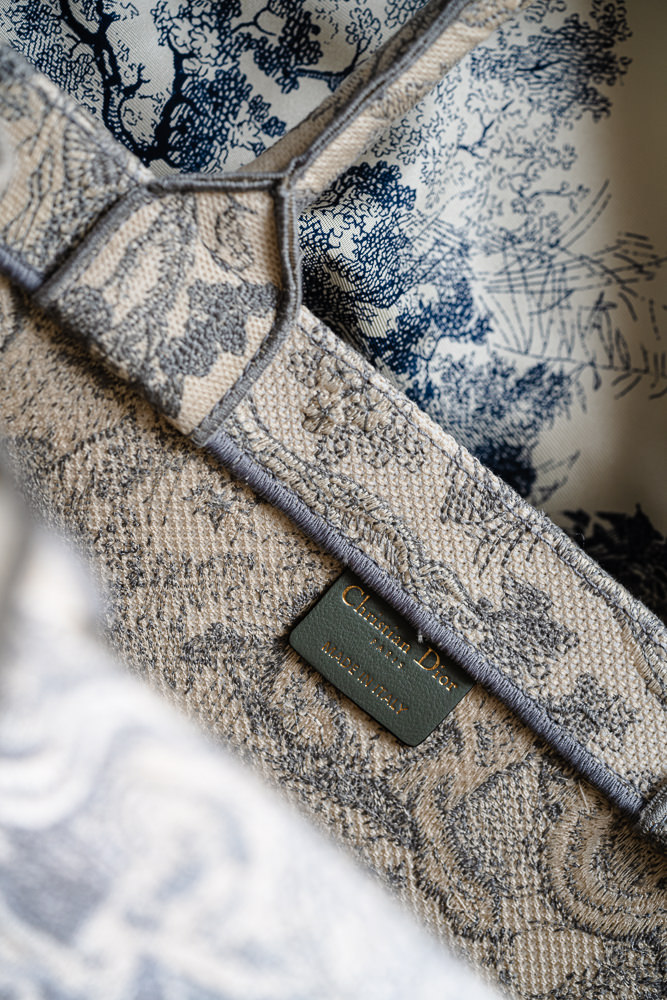 The new Small Dior Toile de Jouy Embroidery Book Tote is available in gray, pink, and blue. There are other items that have the Toile de Jouy print, including these slides which I love and this scarf. Some bags are beautiful in photos but are even better in person, and the Book Tote has always fallen in that category for me. These bags sold out quickly last year, so if you are interested you may want to add one of these beautiful bags to your collection sooner rather than later. Price is $3,000 at Dior.com.