Some bags quickly rise to iconic cult status, and that's exactly what happened when Maria Grazia Chiuri introduced the Dior Book Tote as part of the brand's Spring/Summer 2018 collection. The Book Tote was inspired by a drawing produced by Marc Bohan in 1967, which was located in the House's archives. The bag is simple enough in aesthetics and silhouette, but the original embroidered version requires more than thirty seven hours of work and 1,500,000 stitches to be completed. The shape may be simplistic but the overall design and impeccable craftsmanship encompasses everything that Dior's brand DNA stands for.
Immediately after this bag was introduced, it became a favorite amongst fashion-forward jet-setters, influencers, celebs and handbag lovers alike. The bag is as functional as it is iconic, and it essentially works as a carryall for travel or daily use. Since its original release, the brand has added two smaller sizes and countless fabitciations and colors, including multiple limited edition versions. Dior continues to keep things fresh by releasing numerous new designs and we've compiled a guide to the brand's current offerings, though the resale market is also chock full of previous iterations.
If you liked this guide be sure to check out some of our other guides like our Ultimate Bag Guide to the Dior Saddle Bag, the Ultimate Bag Guide to Bottega Veneta's The Pouch or the Ultimate International Price Guide to the Chanel Classic Flap Bag.
Dior Book Tote
Introduced: Spring 2018
Sizes Currently Available: Mini Dior Book Tote, Small Dior Book Tote, Dior Book Tote
Most Recent Price Increase: January 2020
Retailers: Dior Boutiques, Dior.com and store-in-store locations only. Pre-loved: Fashionphile, Vestiaire Collective, Rebag
Sizes
Mini Dior Book Tote
Dimensions: 8.9"L x 9.5"W x 3.5"D
Pricing: $2,200 in Oblique Embroidery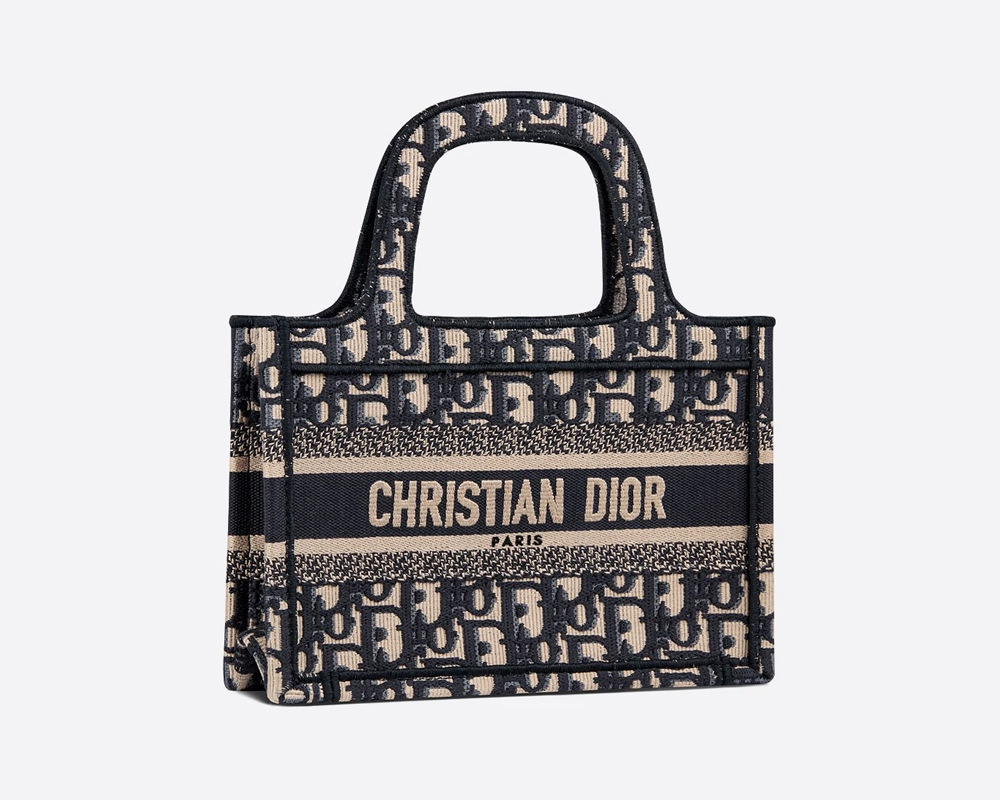 Small Dior Book Tote
Dimensions: 11"L x 14.4"W x 6.9"D
Pricing: $2,650 in Oblique Embroidery, $2,750 in Black and White Houndstooth Embroidery, $2,800 in Calfskin and Black and Beige Bayadère Embroidery, $3,250 in White Camouflage Embroidery with Multicolor Flowers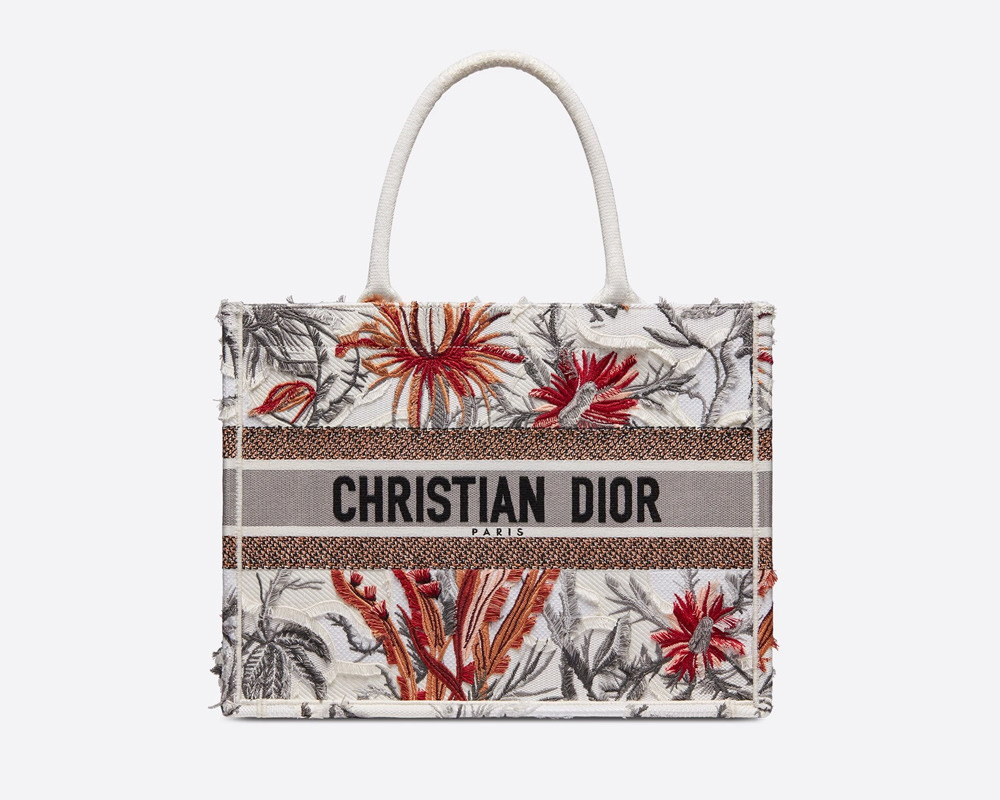 Dior Book Tote
Dimensions: 13.8"L x 16.4"W x 7.1"D
Pricing: $2,750 in Dior Oblique Embroidery, $3,000 in Dior Oblique Embroidered Denim, $3,000 in White Toile de Jouy Embroidery, $3,150 in Camouflage Embroidery, $3,700 in Dior Oblique Embossed Calfskin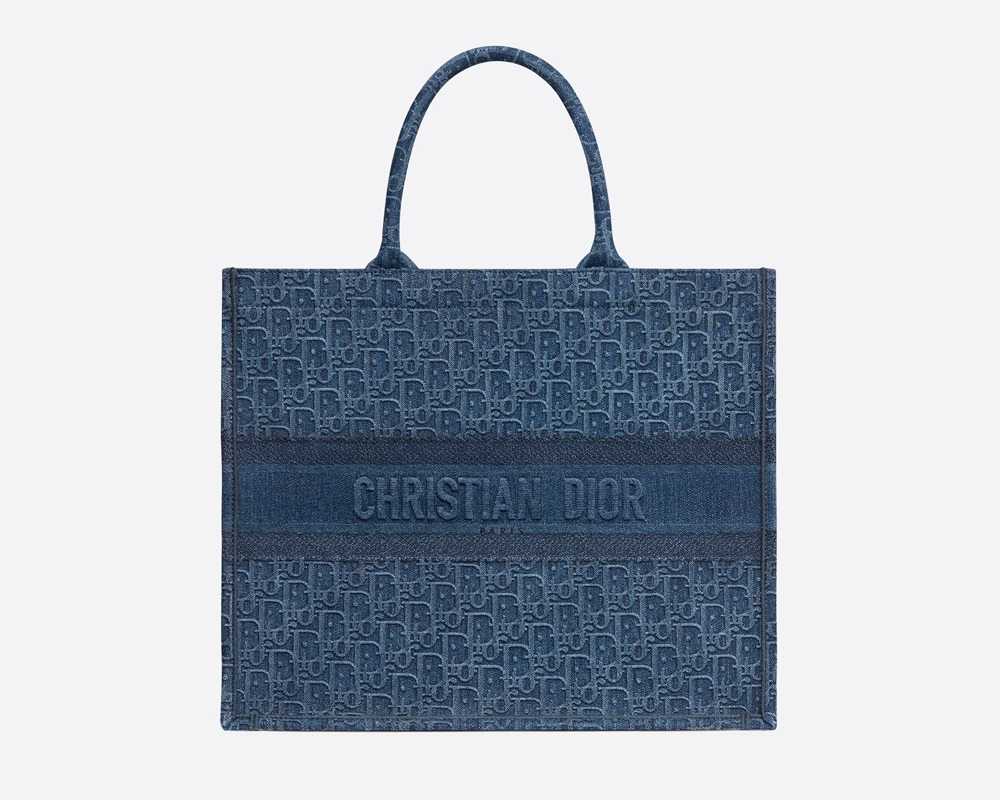 Leathers and Materials
Common and Seasonal Colors
Alternate Views
1 / 15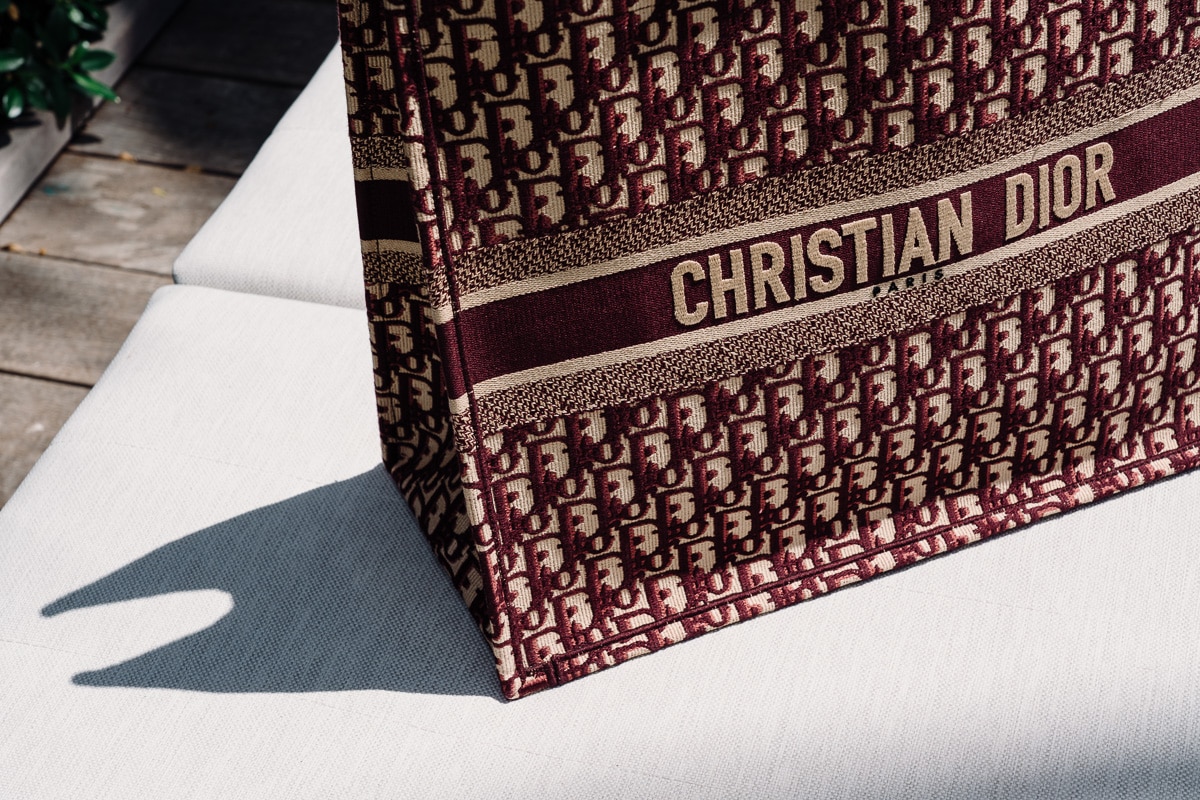 2 / 15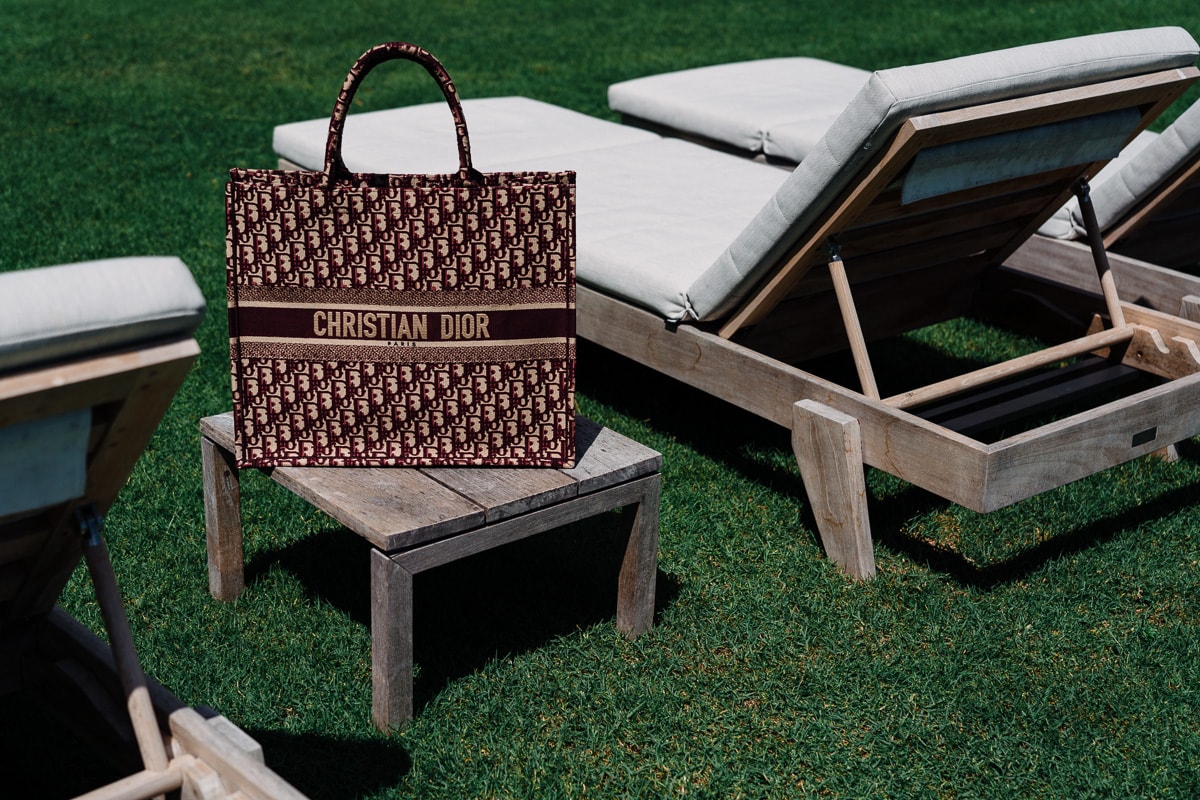 3 / 15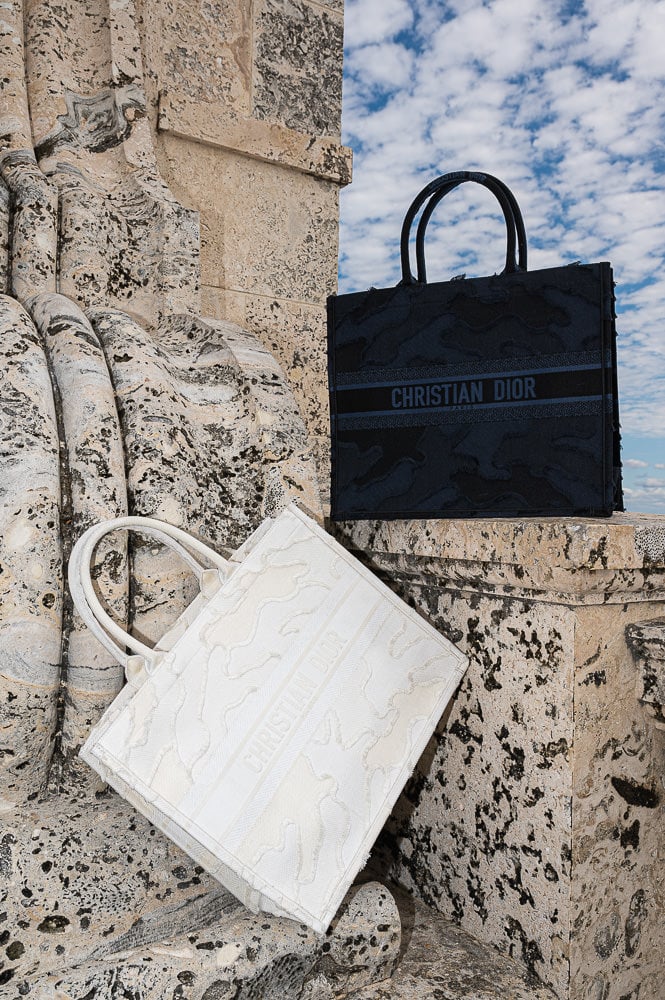 4 / 15
5 / 15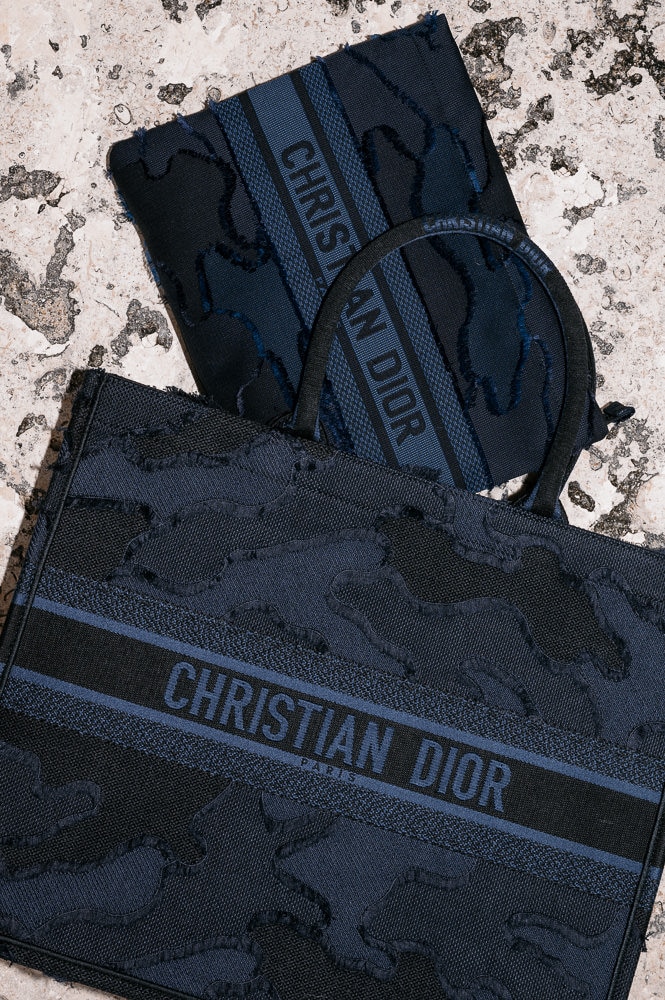 6 / 15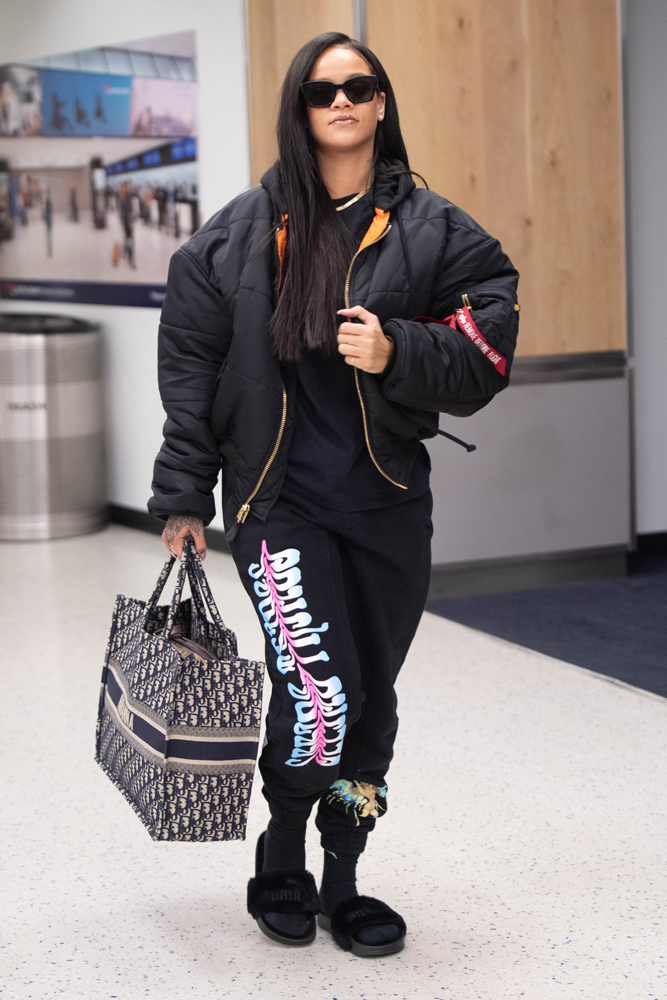 7 / 15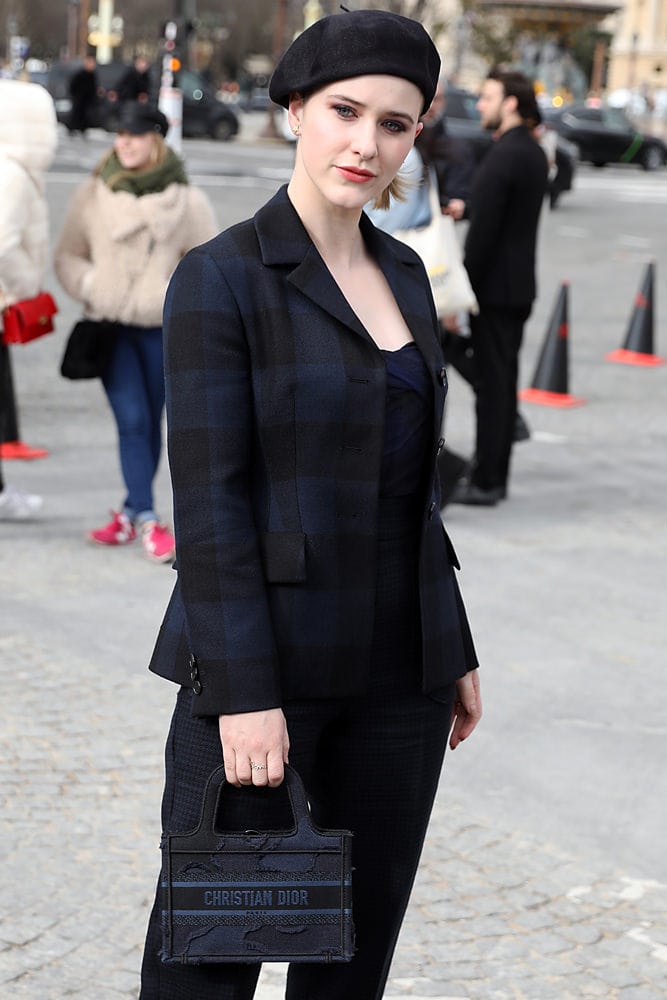 8 / 15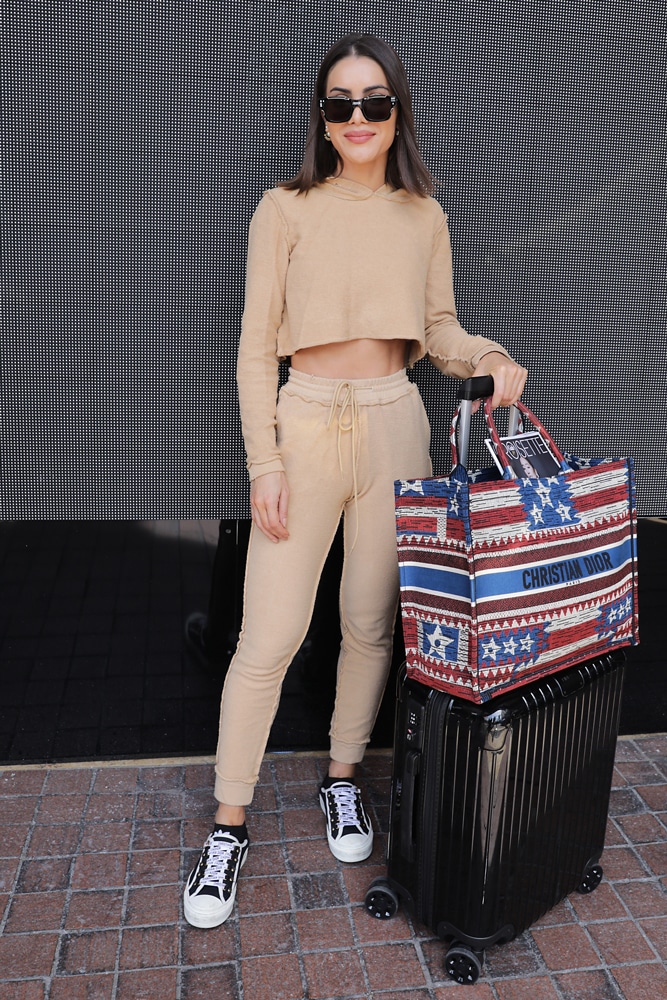 9 / 15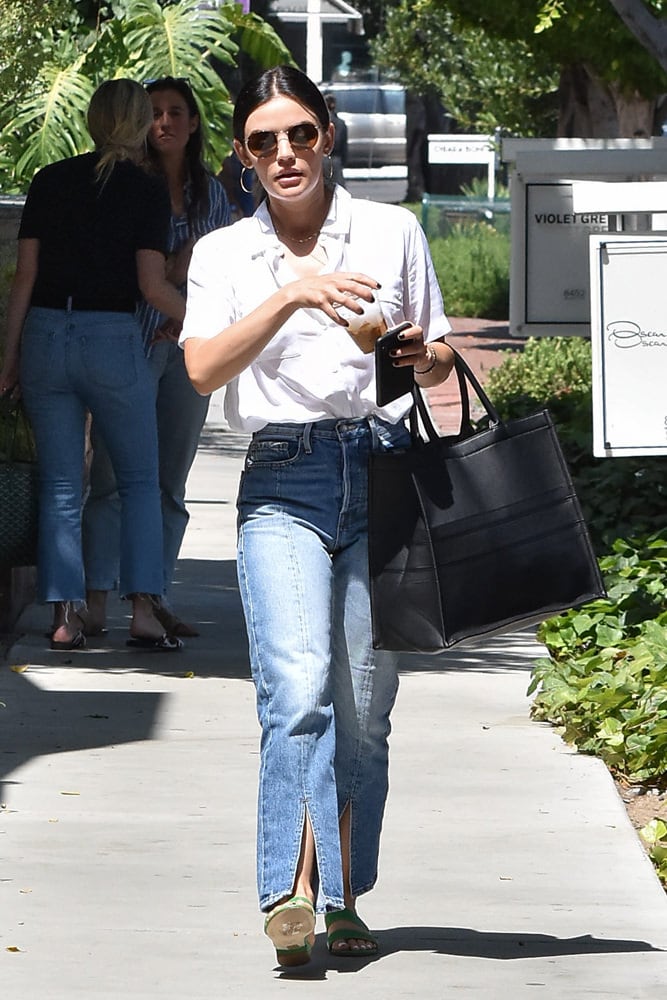 10 / 15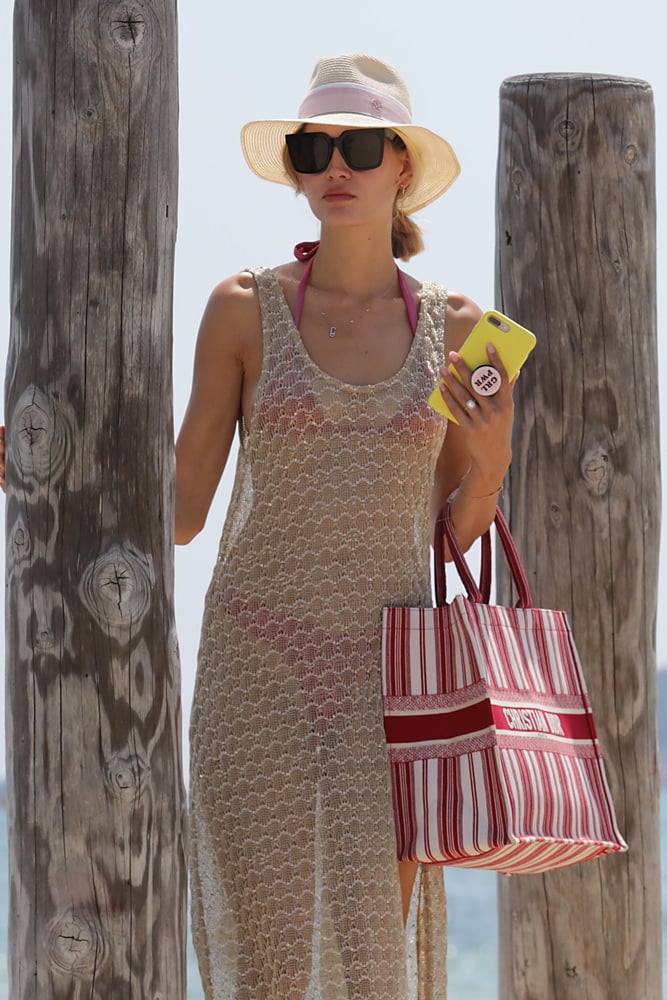 11 / 15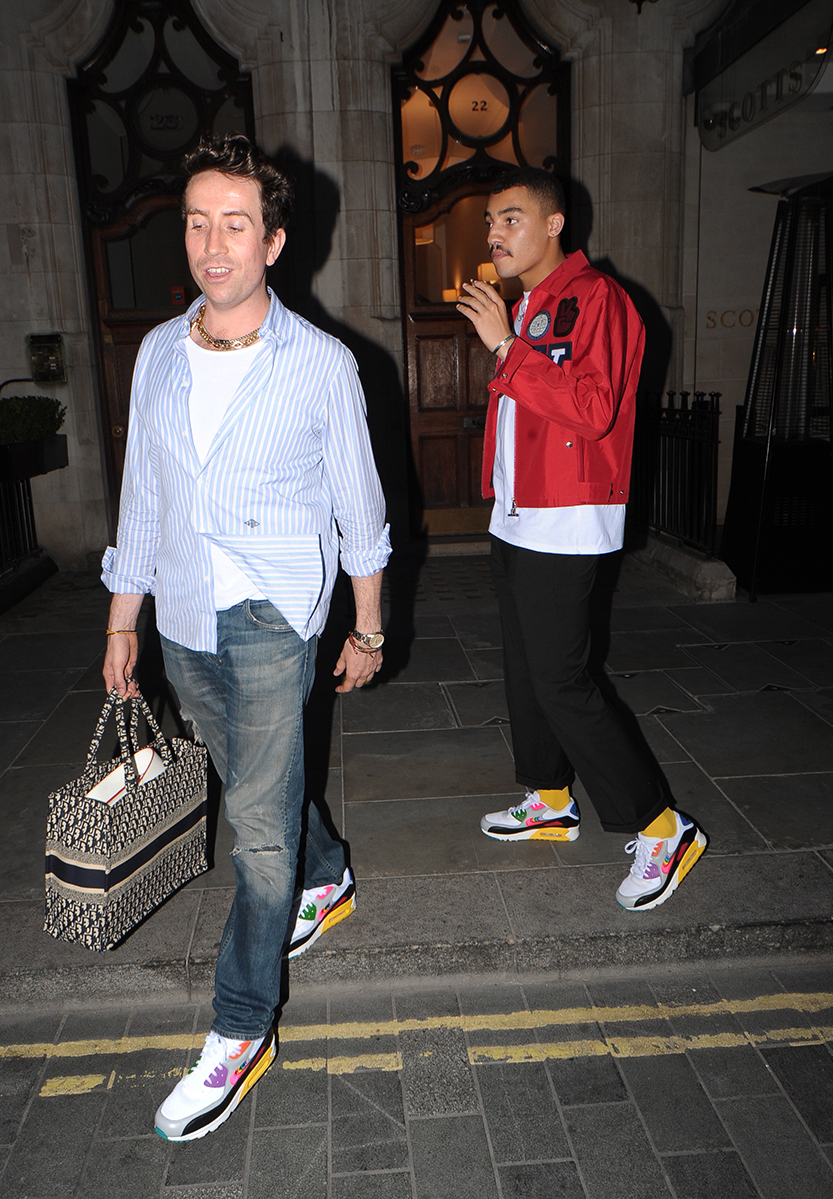 12 / 15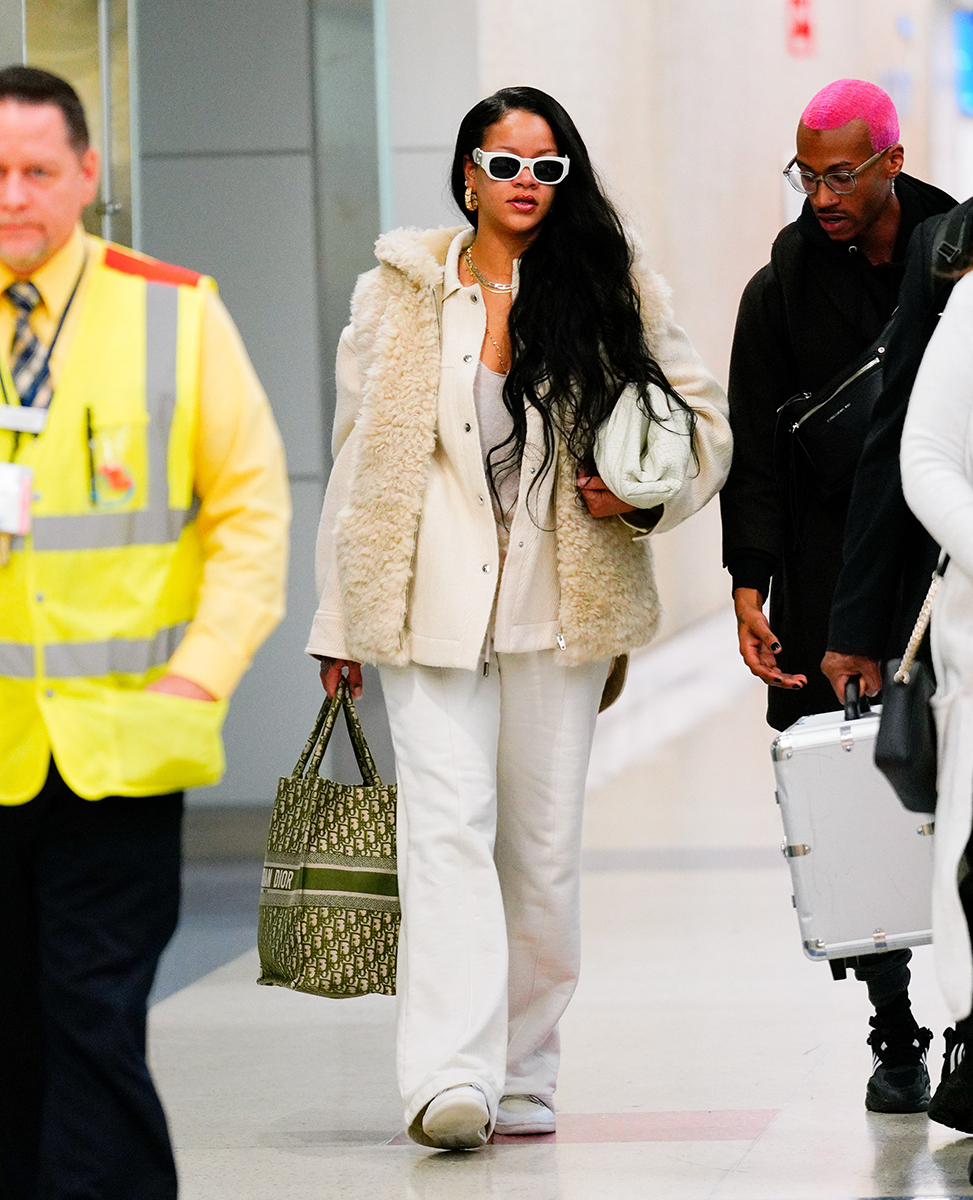 13 / 15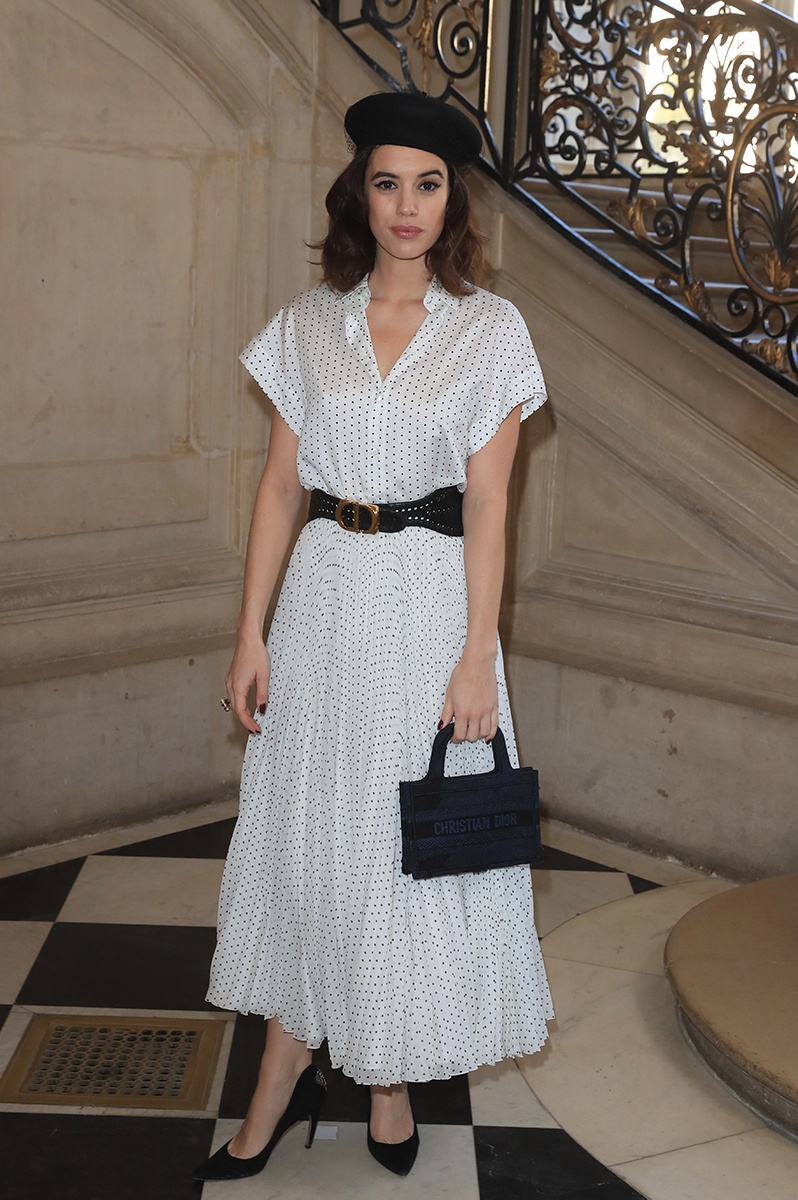 14 / 15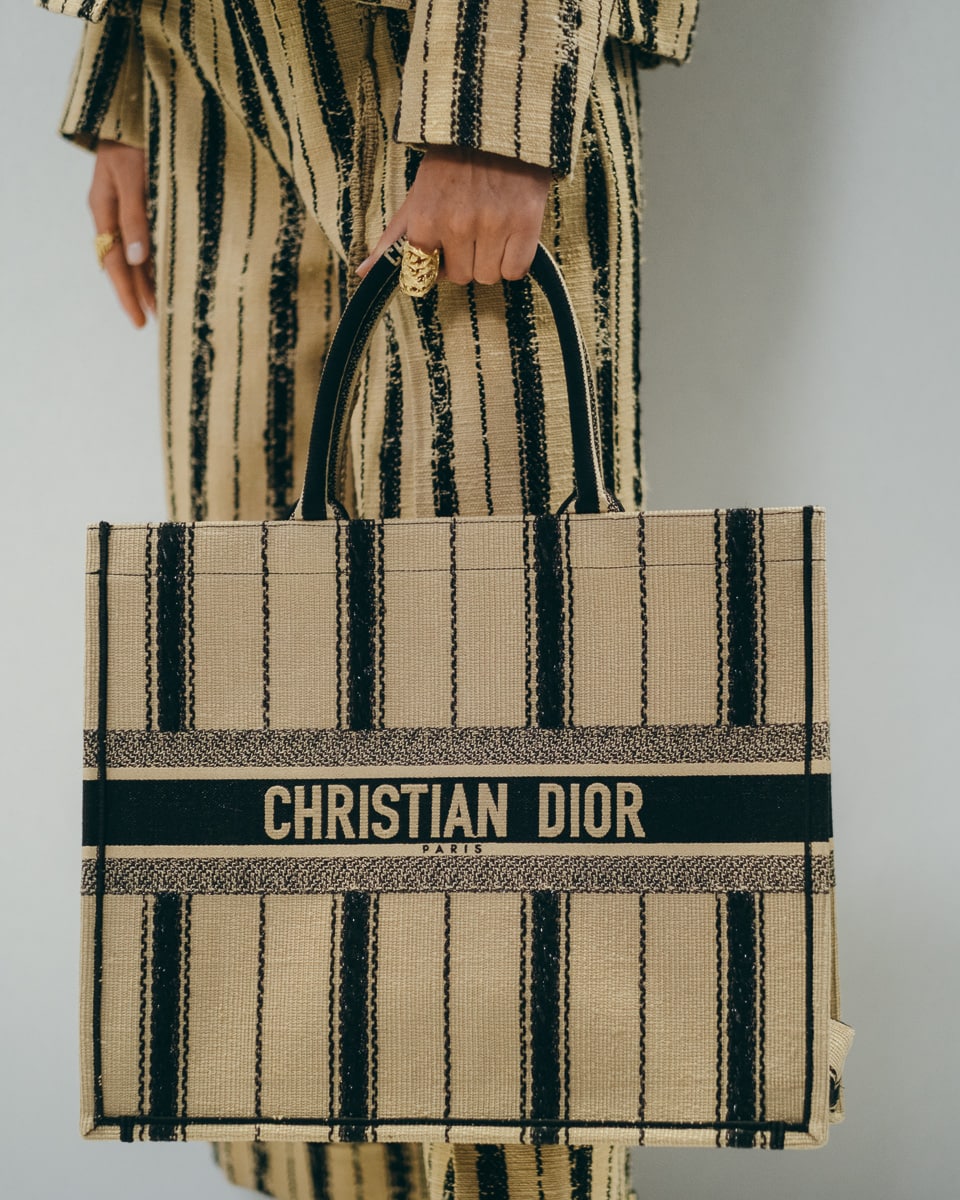 15 / 15