Fall often means the emergence of warm and neutral tones in our closets and, subsequently, our handbag collections. From rich chestnut and burgundy colors to classic cream and gray shades. But this year, there's a noticeably bolder color palette on offer from a host of our favorite labels.
Intense, vivid hues have a hold over handbags once more, with brands betting on lucid shades designed to embolden you this fall. From vibrant, retro-inspired tones to bold primary colors, it's time to hang up styles cloaked in traditional autumnal hues in favor of brighter designs.
Retro Hues
With the slew of revival trends bombarding fashion's runways in recent years, it's no surprise that colors are getting a taste of retro style.
The 1980s is fast emerging as one of the most popular style decades being revived this season. And while fashion from the era is most commonly associated with power dressing and the rise of athleisure, bold, flashy hues remain an unmistakably central theme of the decade's style.
Think Miami blue, Barbie pink, lime green, and vibrant orange shades. Any color that Jane Fonda wore in her 1980s workout videos should now adorn your arm via one of this season's must-have bags.
Both new and existing styles are emerging in a cohort of vivid and fruity colors. Our favorites? Prada's Supernova top-handle style fresh off the label's Fall/Winter 2022 runway in a striking green shade complete with an ombre-effect finish and the Jacquemus "Le Bleu" collection which introduces the brand's signature structured styles to a vivid Miami blue color.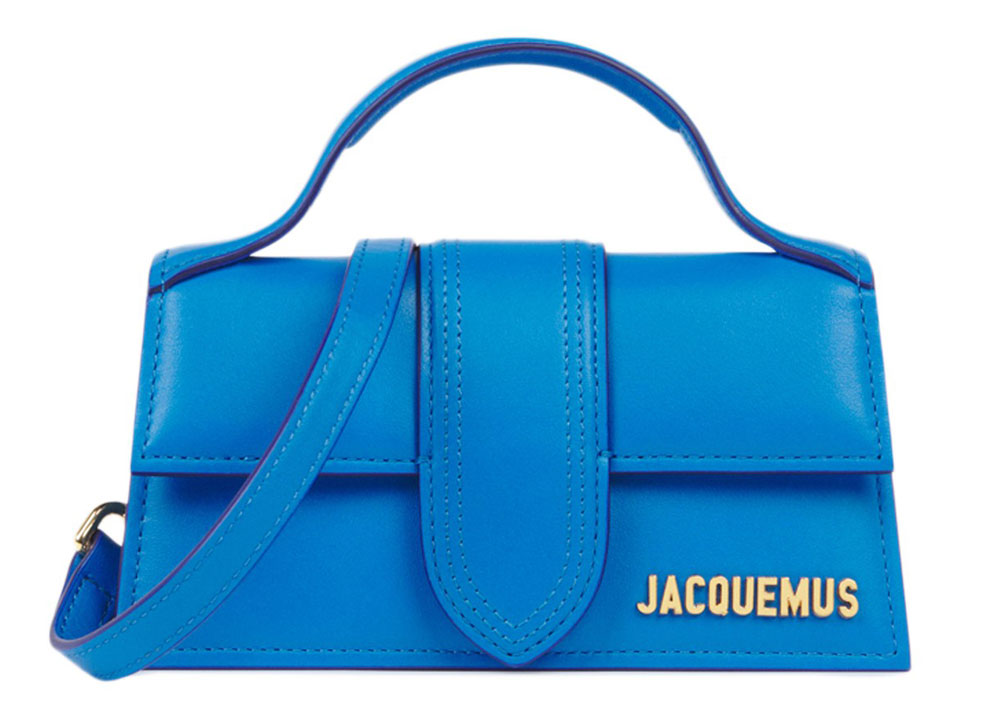 Also not to be missed is Balenciaga's fan-favorite Le Cagole shoulder bag in new neon yellow and slime green colorways and Valentino's Pink PP collection which sees the label's trademark studded handbags given a Barbiecore makeover.
Primary Colors
In addition to vibrant, fruity hues, brands are bringing it back to basics this fall by focusing on primary colors. For those of you who don't know, primary colors form the basis of the color wheel and mix to create all other shades.
We're talking about the bold red, blue and yellow shades which are popping up on runways, in brand campaigns and style guides this season. These no nonsense hues are undeniably striking which explains why designers are drawn to these shades when crafting statement bags.
This eye-catching color palette is also a nod to 2010s style and joins the likes of extra large tote bags and indie sleaze as a returning trend from the decade.
Whether it's Loewe's bright red Flamenco pouch, Bottega Veneta Intrecciato weave shoulder bags in bright yellow, or primary colored versions of Miu Miu's Wander hobo style design – this season is all about classic bold hues.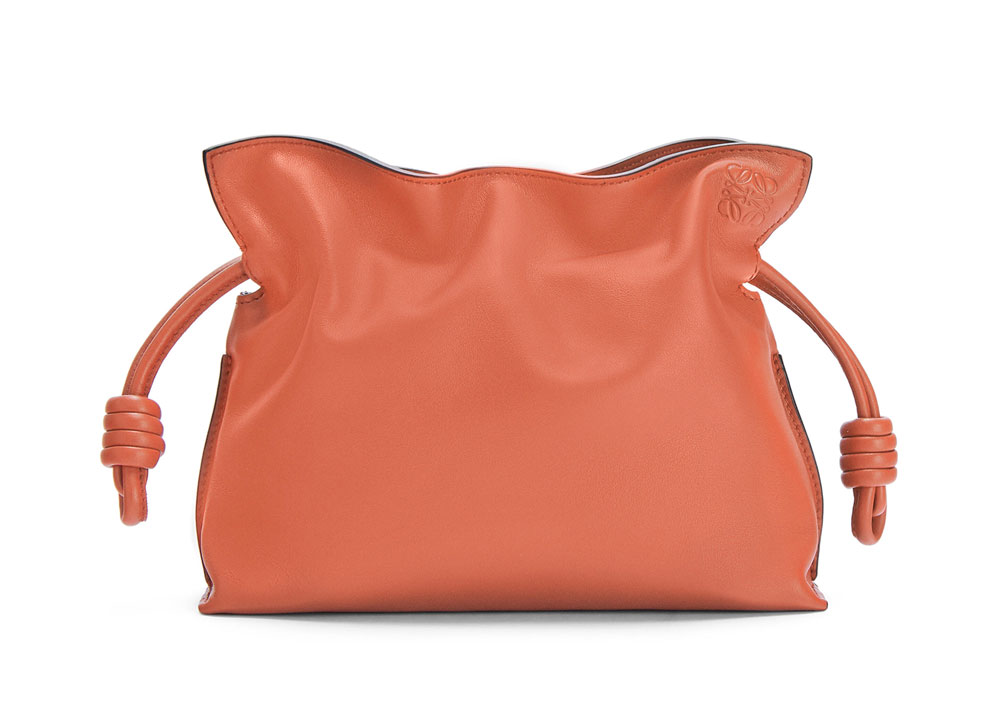 Playing With Color
With fashion entering its era of experimentation, increasing numbers of brands are making show-stopping statements on the runway and having fun with inventive designs. So it's about time we start playing with color a little more.
Much like a budding artist would delight in mixing new shades on their palette, it's time us bag lovers start playing around with hues this season.
Whether you're a fan of monochrome looks or color blocking, your hand-held treasures are the perfect accessories to help you revel in color experimentation for fall. Take note of Pierpaolo Piccioli's head-to-toe pink looks for Valentino and Luisa Spagnoli's assortment of bright purple, yellow, green and red monochromatic ensembles by matching your shade of handbag to your outfit.
Alternatively, embrace color blocking in all its glory by pairing a striking blue outfit with one of Miu Miu's vibrant yellow bags, or perhaps complete a Bottega Veneta green look with one of Loewe's rosy red carry-alls.
Whatever your color palette of choice, brighter days are on the horizon this season.