When we purchase a purse, or anything really, how often do we do so with the sole intent of reselling? Unless we're involved in some form of dealership, probably not very often. But as luxury buyers, we do tend to find ourselves in the rather uncomfortable position where we, for any given reason, aren't happy with our purchases. Perhaps that handle drop is a little too tight on the shoulders, or the crossbody strap sits awkwardly below your hips, or maybe that sturdy & spacious leather tote just gets uncomfortably heavy once loaded with all your daily paraphernalia.
Whatever the reason is, you come to the decision that you must sell that purse. Maybe you've contacted a certified reseller, like Fashionphile, or maybe you would rather snap your own shots and take your chances with eBay. Now, you do have the option of using a luxury appraisal software like Rebag's Clair AI or getting the valuation & authenticity done by an expert. But unless you're willing to pay the price for that (I mean, why should selling something involve more costs, right?), you're likely to come across a glaring issue – how to price your precious purse on the secondary market? Here, I try to break down each aspect one must consider in the luxury resale process and the ensuing ramifications for each.
Setting an Objective
You've decided to sell, fantastic! But like pretty much everything else, it requires a bit of planning and goal-setting before you excitedly jump ahead and list your item. Do you think you would like to recoup a certain percentage of your cost price? Do you think you could realistically charge more than what you paid for it? Does the purse have some innate value to you, and you'd like your buyer to be aware and appreciative of that? Are you selling due to some flaw and/or source of inconvenience for yourself that might impact its value to the buyer? Make sure you are mindful of these considerations when you set an objective you'd like to achieve.
Financial Considerations
The very first aspect you're likely to think about, almost instantaneously, perhaps, as you take the decision of selling your luxury handbag, is the cost you bore to acquire it in the first place. Keep in mind, though, that the cost isn't just the price of the bag itself; it could go on to include shipping charges, taxes (especially if you've won it through an auction house), authentication, handling, perhaps even restoration charges. These would significantly increase the cost you had to bear to bring the purse into wearable (and, by extension, saleable) condition – would you be able to absorb that into your sale price while at the same time making sure the price to the buyer is realistic? That depends, really. An important factor here would be the condition of the bag itself.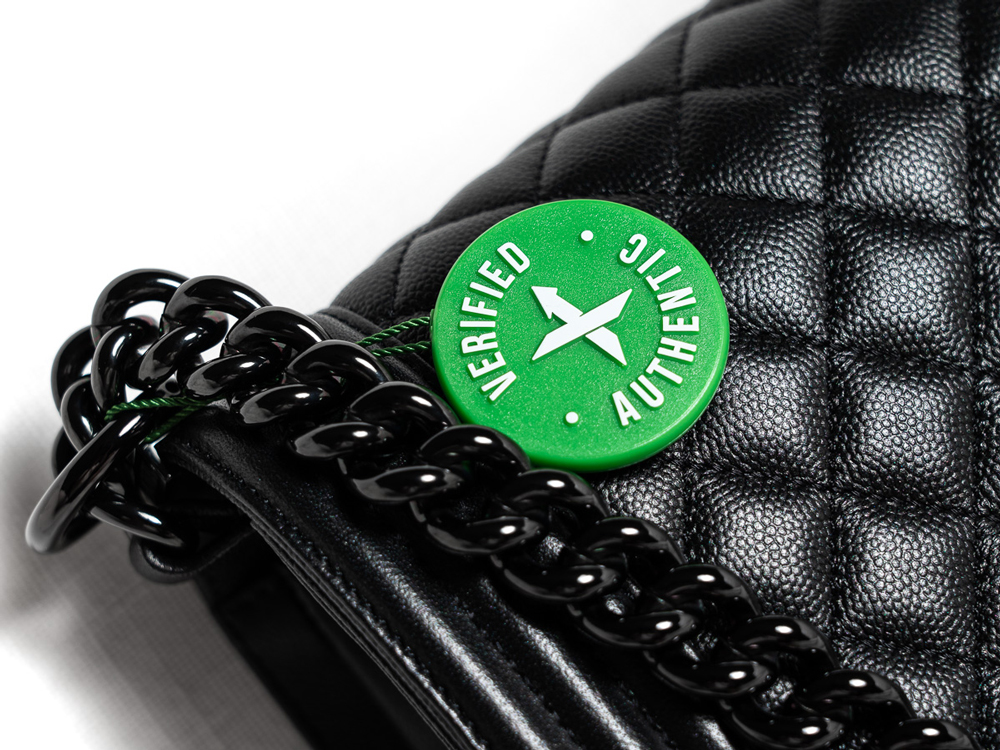 Nowadays, the investment index of certain fashion items (ahem…the Birkin) is an issue of much speculation. Therefore, depreciation (or just plain wear and tear) could reduce the saleable price of your purse, even if the purse has been restored or repaired, as any such tampering with its pristine-ness usually leads to a decline in value. On the other hand, if you plan to sell via certified resellers, up to 50% commission could be charged on the selling price in exchange for the convenience of having your handbag photographed, listed, and all associated hassles undertaken by these parties. Ultimately, it's a matter of the respective costs & benefits determining which you decide to opt for.
Sentimental Attachments
But perhaps the biggest tragedy that afflicts personal resellers is the fact that one has to abandon the sentimentalities attached to their dear handbag and strip it down to its bare transactional value. When we purchase a purse, our mind tends to come up with a million different excuses and impulses: "ooh, this ivory Chanel Mini will pair well with jeans!" (we conveniently forget color transfers); "the logos here are inconspicuous enough to blend into my workplace" (they aren't, practically everybody knows they're Gucci!); and the one my mom uses the most every time she spots yet another structured patent top-handle, "this bag would be perfect for carrying to a wedding" (we literally haven't been to a wedding in 6 years)!
When we're trying to sell these impulsively purchased (and often regretted) handbags, however, we realize that the artificially sentimental values our minds come up with rarely make up a significant (if any, at all) proportion of the selling price. And, in the absence of the glitz and glamor of a well-decorated storefront bolstered by troops of SAs ooh-ing and aah-ing, consumers on the secondary market very rarely face the same impulses first-hand buyers do. The process of stripping the bag down to a mere transaction, devoid of any special meaning, therefore, as the research paper titled "Selling second-hand luxury: Empowerment and enactment of social roles" of the Journal of Business Research from the University of Helsinki describes, has the effect of "transforming sacred items with a personal meaning into profane goods sold for money," altering the "symbolic and personal value of the luxury product" in the seller's mind. It might come as a shock to many (including myself) who are beginners in the luxury resale game.
Resale Values
Now we come to the favorite subject of us fashionistas – the investment index, or, in layman's terms, their resale values. When it comes to the reselling process, in addition to the price you paid and the condition, the brand, and very often, the specific model of the handbag, all have excellent chances of determining the price you receive. Hermès of course is always a safe bet, and if you're in want of selling a Birkin, Kelly, or Constance, you're in luck. But other H bags, owing to their timelessness, unmatched quality, and low-key elegance, are high-scorers in the secondary market as well, with the Lyst Index estimating that demand for them increased by 430% in the first quarter of 2021. At the same time, Chanel's flaps, especially the ones in good condition and are vintage or rare, have the opportunity of scoring more than retail upon resale.
But, albeit major players, the big H and C aren't the only brands to have strong resale track records. The recent trend of retro revivals has put many designs like the Dior Saddle, Gucci Horsebit, Diana & Ophidia, and Bottega Veneta's iconic Pouch, Jodie & Cassette, in demand. Plus, with the release of the third episode of And Just Like That (I'm yet to watch it – do NOT provide spoilers!), the Fendi Sequin Baguette seems to have returned, stronger than ever. So if you happen to own a vintage one that you plan to sell, chop-chop ladies!
Cost Price = Selling Price? Not Quite
The process of luxury resale is neither as smooth nor as convenient (at least, in a profitable way) as it is often made out to be by fashion's big names. And as lucrative as making big bucks on the pre-loved market sounds, it's always helpful to start off with your expectations on the lower end. However, if you believe you own an especially rare piece or one that might potentially be of substantial interest to collectors, don't be afraid to go with your gut. Just like the fact that the pre-loved luxury industry, much like the invisible hand in Economics, has the potential of indicating which purse just isn't "in" anymore (like the Chanel Gabrielle), it also has the power to place another on the pinnacle of desirability (right now, that would probably go to Balenciaga). Second-hand luxury sellers are transforming the conventional luxury market's power dynamics: it can be argued that much of the cachet of Birkins and Kellys has been built, in part at least, by the resellers, the stigma that once existed around buying secondhand long forgotten. And alongside, these resellers continue shaping the perceptions and status of luxury brands in the first-hand market too (no wonder Gucci has joined in with the Vault), themselves being buyers of the new once they have disposed of the old.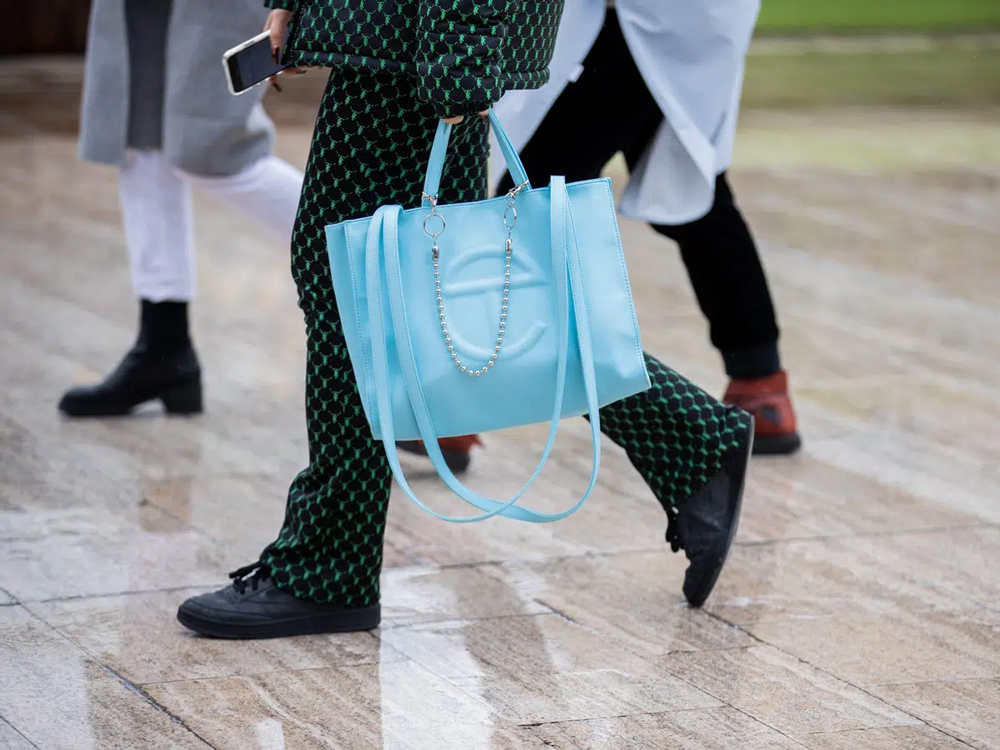 But the question remains – how do you price the purse you're listing for yourself? Like most answers, it's subjective – let your instincts drive you, but make sure you have all the logical information at bay before you do. First, though, convince yourself if you're actually willing to sell what you purchased – to be honest, I personally have a hard time letting go of the purses I have bought for the express purpose of reselling via my pre-owned luxury startup! I'd literally rather sit all day caressing the gorgeous leathers rather than sell (creepy, I know) – it's probably why the startup hasn't exactly been a resounding success. But I'm digressing.
The resale of luxury has been an important determinant in recent years in forwarding the argument for sustainability. Plus, the resellers democratize these luxury goods and make them more accessible to a broader group of consumers than previously possible. Conversely, their role in creating a sense of scarcity and desirability around certain products, like the Telfar Tote, makes the secondary market an even more attractive destination for new entrants. Overall, their presence has contributed to a massive transformation of the luxury fashion industry. As we, the individual consumer, make a conscious decision to sell our possessions, we help facilitate this worldwide revolution in how material consumption has been taking place until now.