When I found the Chanel Mermaid Bag and shared it with you, I was skirting on the line of not at all interested to feeling like it was a bag that was going to haunt me if I didn't purchase it. There are many bags that got away for all of us, and those bags sit in our memories sometimes coming to the surface to pester us and make us hop onto a resale site to try to find one. Leave it to the PurseForum members who had already started a long thread sharing their Chanel Mermaid pieces to tip me over into the getting in the car and going to the store to buy one for myself camp.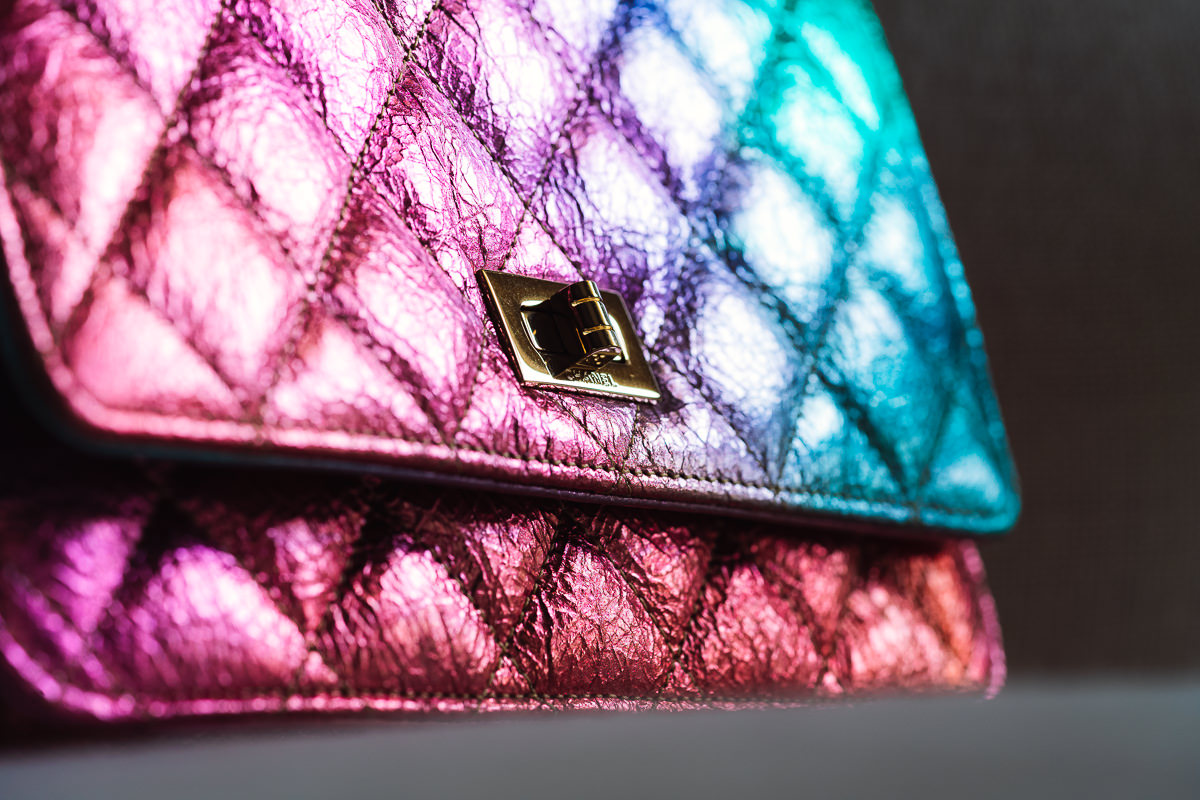 I don't need a new bag right now, in fact, I have really tried (it's a work in progress) to take inventory of my vast collection and start to pare it down. I even started to finally make a section of bags I plan to sell. While majority of the bags I am going to sell are contemporary, I have amassed so many bags over the years that I can not physically carry them all. Plus, the amount of bags I have has started to weigh me down. So when I say I don't need a new bag, I mean it. Yet when I found this bag, it felt like the right amount of happiness in a bag. And with the year we have all faced, having an item that brings me joy and makes me smile doesn't solve any real problems, but it does work to brighten my day.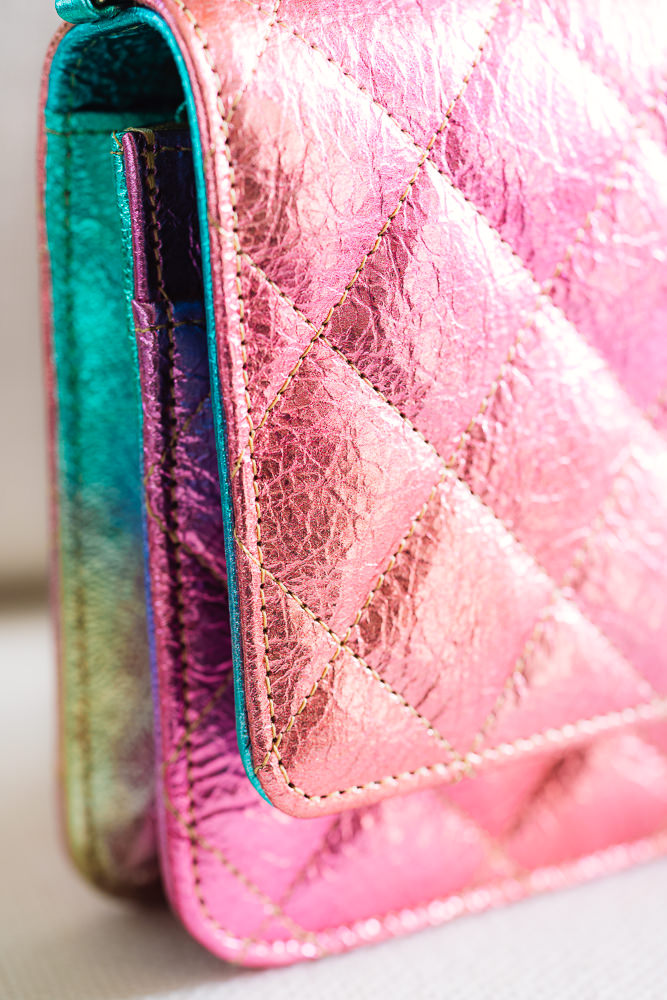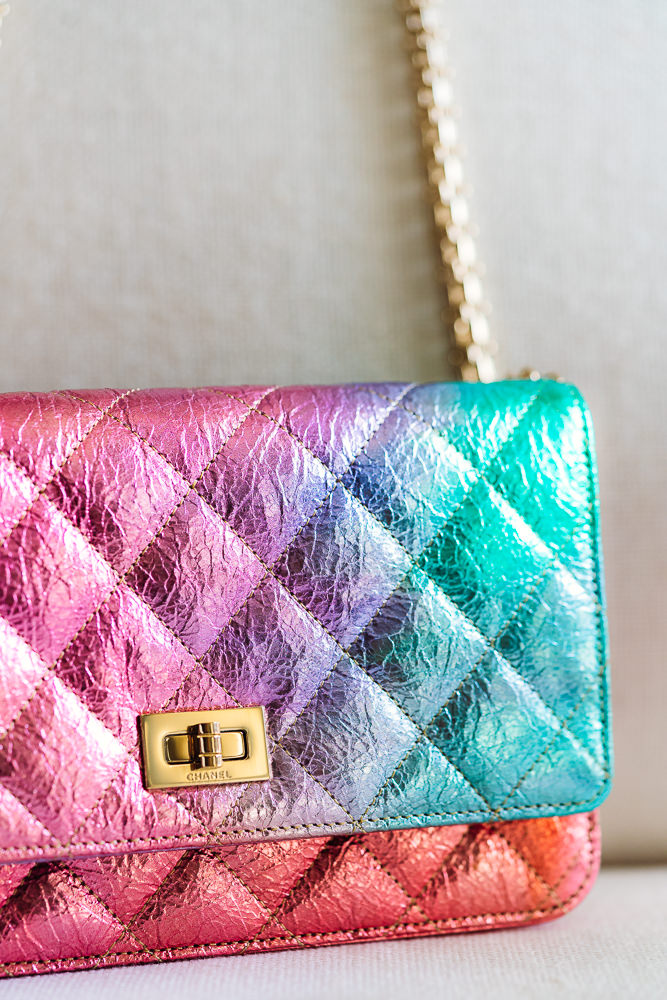 This Rainbow Metallic Mermaid collection (it's not officially called the Mermaid bag, but Chanel fans have aptly dubbed it that) quickly became highly sought after and fans of the brand and this multi-metallic coloring were calling up every store to nab an item. When I went to Chanel Bal Harbour, they only had a Pouch left. The Sale's Associate went into the back and found one last WOC that someone said they wanted, but didn't come to pay for and pick up, so she offered it to me. I was ecstatic. Though I loved the Mermaid 2.55 as well, the WOC felt like the ideal combination of this rainbow metallic print without feeling like it was too much and the bag that I purchased has a really good color pattern on it.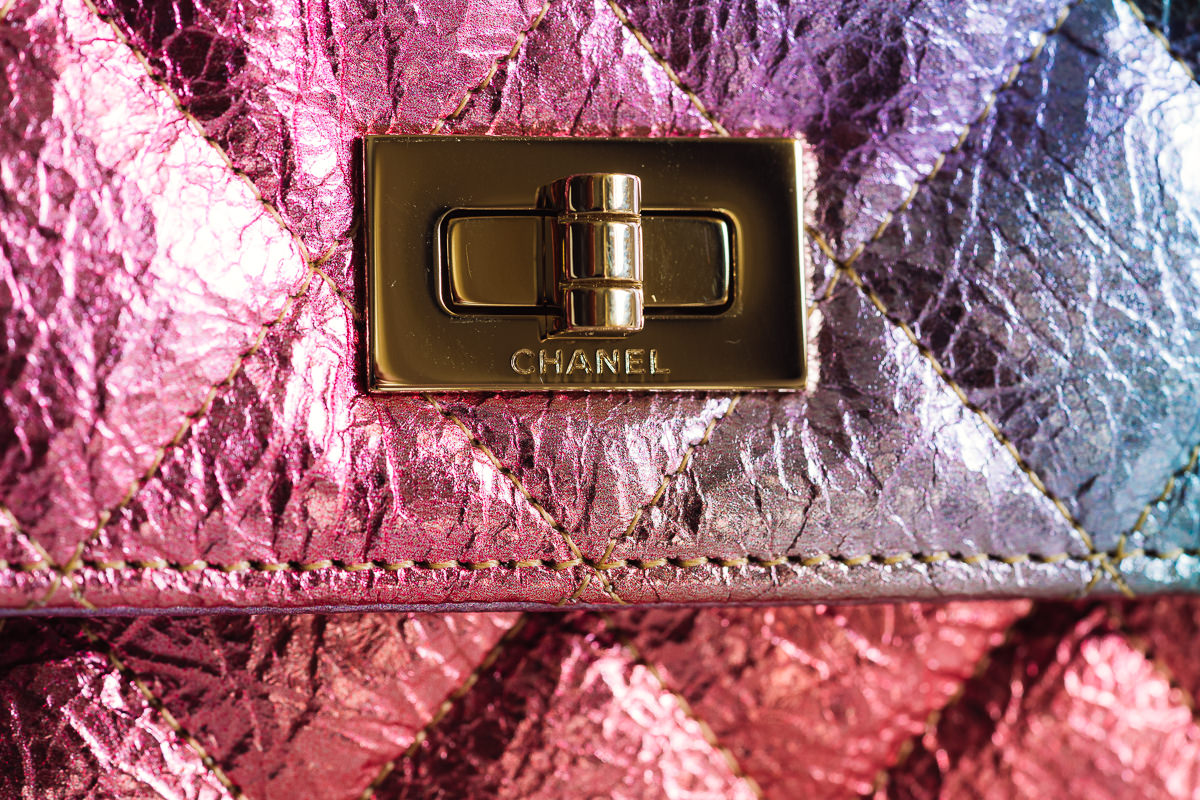 That's another thing: no two bags are the same in their metallic pattern and Chanel lovers spent quite a bit of time talking to their sale's associates and viewing bags in person to find the coloring that worked for them. I have seen some that are more pink while others are more gold and then a few special unicorns (especially on the 2.55 because there is more surface area), offer the ideal combination of all of the colors. The goatskin leather is very durable and while you should treat metallic leather a bit more carefully, as it could show peeling more than other bags, this bag should hold up well.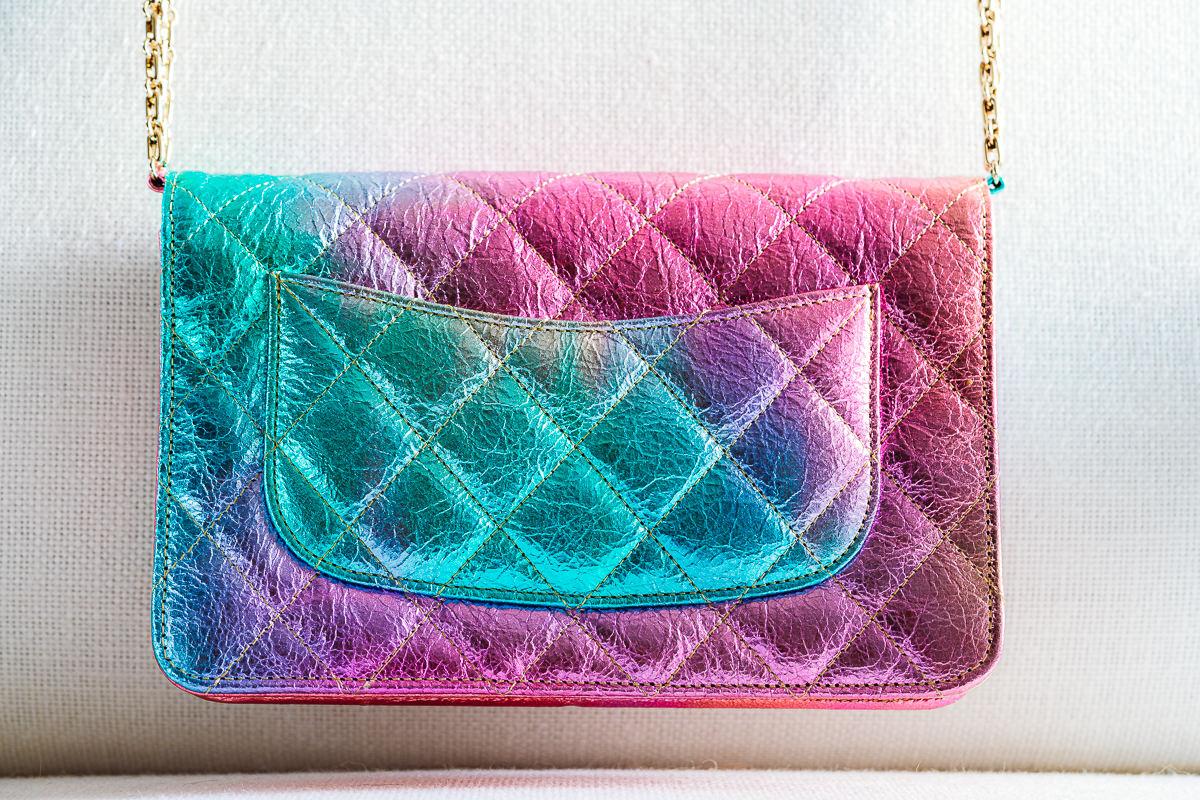 My WOC features a lot of pink on the front, but there is just enough of the other colors shining through to see the Mermaid coloring in all of its glory. While some other Wallet on Chain bags are a bit larger, the WOC is just the right size to hold your iPhone (I have the Max and it fits) along with a lipstick and your cards. I know some people can get really good at making their WOC carry more items, but this is what fits comfortably in my bag.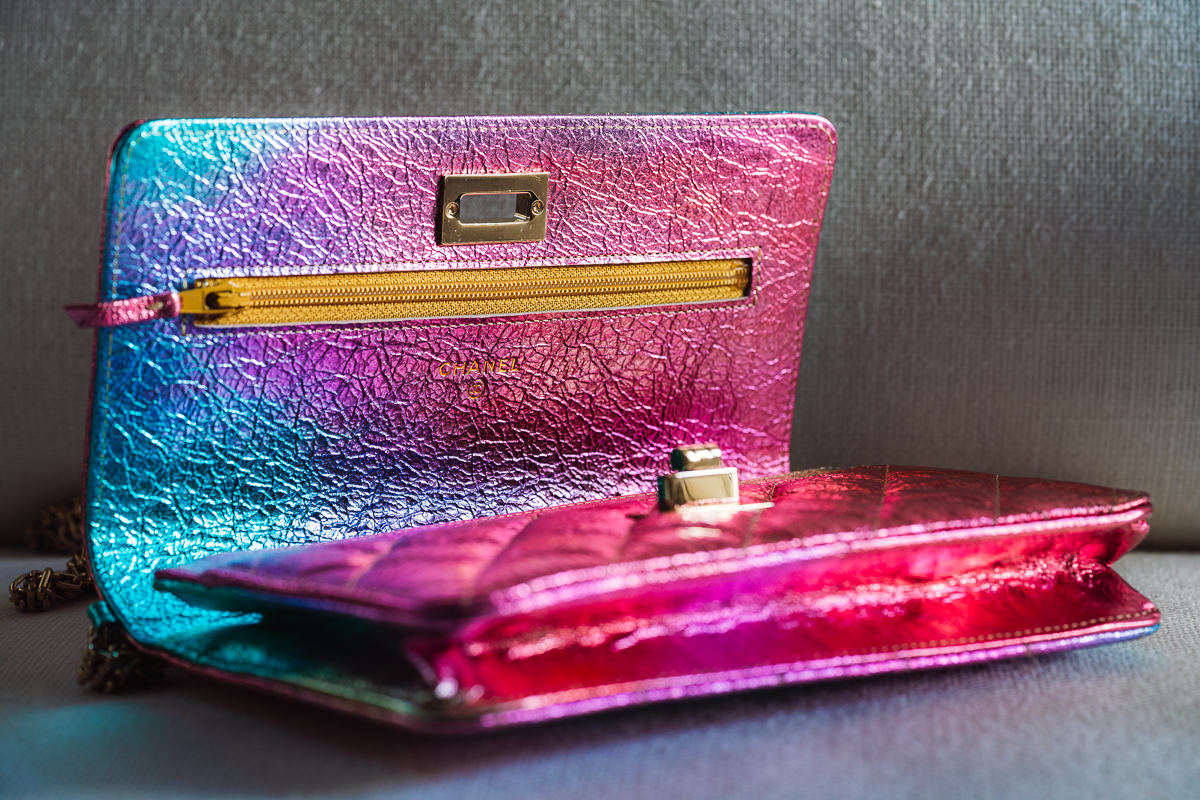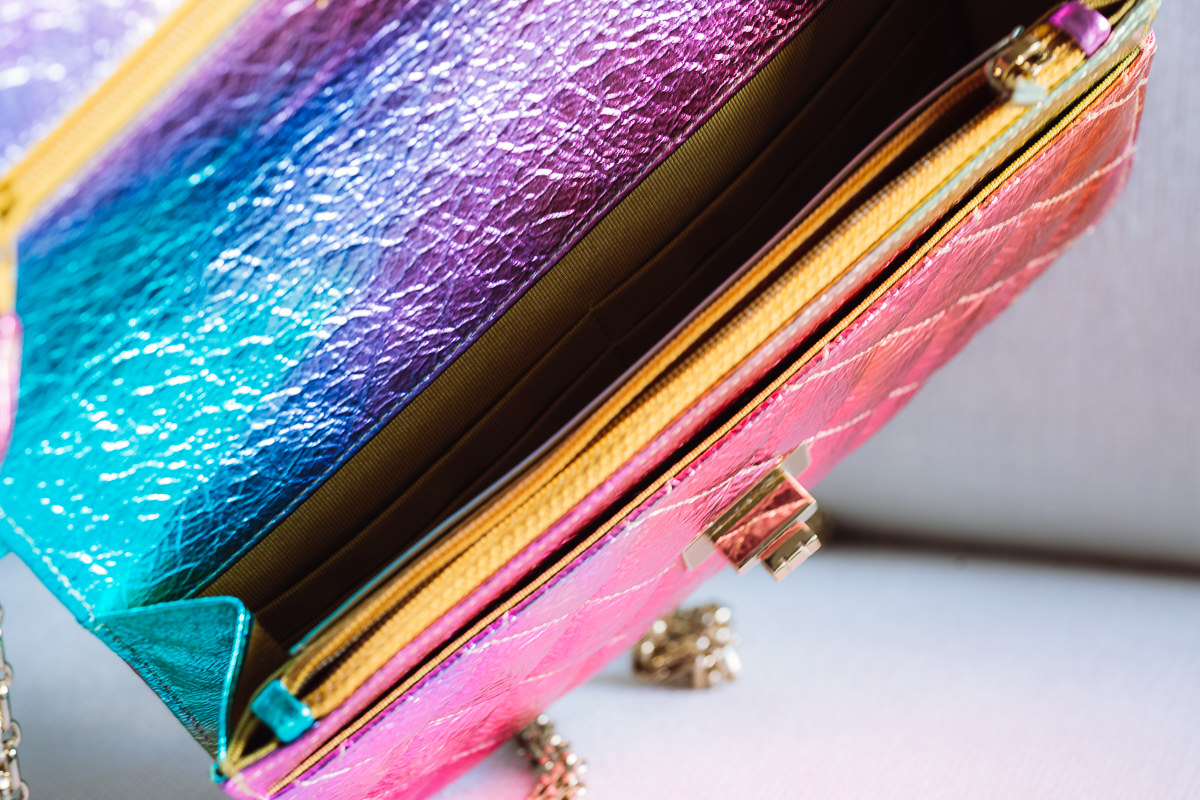 Majority of stores are sold out of the Mermaid Metallic Chanel items, but items in this collection include the 2.55, WOC and Pouch, along with a couple pairs of shoes. The price for the 2.55 is $6,500 while the WOC I purchased is $2,900. Have any of you purchased anything from this line as well?