One aspect that Chanel perfects is updating its core timeless designs with each new season's fashion show theme. If you've ever watched one of Chanel's shows, you know that the theme is not just taken into account but an entire world is created with no detail left-out to transport the audience into that specific Chanel world. There are countless shows that I specifically remember, after all, Karl Lagerfeld was the master when it came to giving the audience an experience to remember for the rest of their lives.
The theme of course includes everything from the invitation to the interactive set design, but it translates, rather on the nose, to the collection itself. Many of the novelty bags quickly become the hottest items of that season, selling for well over double on the resale market. While the classic staples in typical leathers and colors are always available, if you want to be bold, the season's latest designs are the way to go.
While this bag isn't as much a novelty bag as the Bird Cage Minaudière, I know there are plenty who will love the pizazz of this rendition of the Chanel 2.55, which I am calling the Mermaid bag.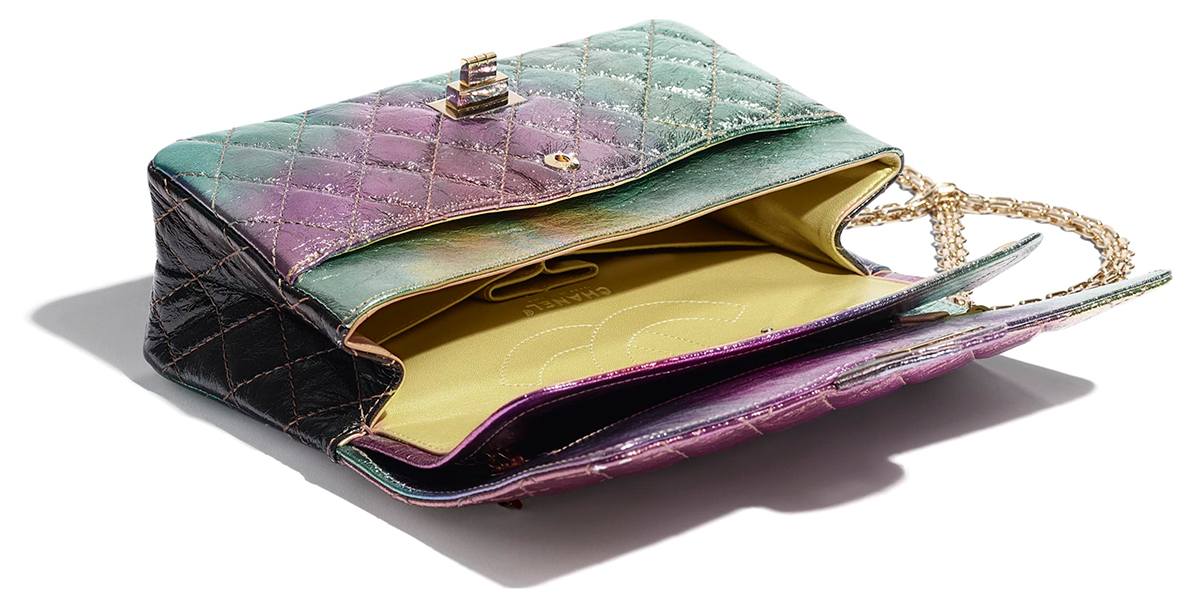 The 2.55 is one of the most sought after Chanel staples and this version features goatskin in multi-color metallic hues of pink, yellow, blue and green. This is a bag for a collector, or someone who doesn't stray away from adding something entirely different to their bag collection. Living in South Florida, I know of many people who would go crazy for this bag as it suits the palm trees, beaches, and Miami scene to a T. There is also a Wallet on Chain option if you prefer (which costs $2,900). I like the WOC version better as it has brushed gold metal hardware versus the shiny gold hardware on the 2.55, which makes the already flashy bag a bit more toned down.
This bag isn't for everyone, in fact it's probably not even for most people. If I still lived in Ohio, I could never imagine buying a bag like this. But there is something about this multi-color metallic leather that makes me happy. It feels like a fun and far away vacation destination, it doesn't take itself too seriously, and sometimes that's exactly what I want in a bag (even if I am not going to buy it). Price for this bag is $6,500 via Chanel.