I mean this with all due respect: In 2013, it's hard to believe that Lauren Conrad is still legitimately famous. In many ways, actually, that's a compliment. Reality TV stardom is notoriously tricky to turn into a lasting career, but by all indications, Conrad seems to be making a pretty decent go of it. Her books do pretty well, she has a beauty website that's chugging along, the paparazzi still follow her, I still quote her more memorable lines from The Hills occasionally. (Lauren was right, he IS a sucky person.)
Lauren's popularity probably endures because she was always something of a blank slate; a young blonde girl who probably looked like someone you knew and who seemed relatively nice, or, at the very least, like someone who wouldn't make a very good villain. She seemed like she cared about her friends, and we all wanted to know what kind of eyeliner she used. Her unobtrusiveness, plus the perception that she's a girl's girl, mean that we're probably going to be seeing Ms. Conrad for some time to come. For now, let's see her handbags.
1 / 21
We'll start where I think LC would want us to start - her beloved Chanel bags. She probably carries her modest Chanel collection twice as much as anything else in her closet, and when you look through photos of her, it's pretty easy to see why - bags like this Chanel Classic Flap in nude go with an enormous number of ensembles.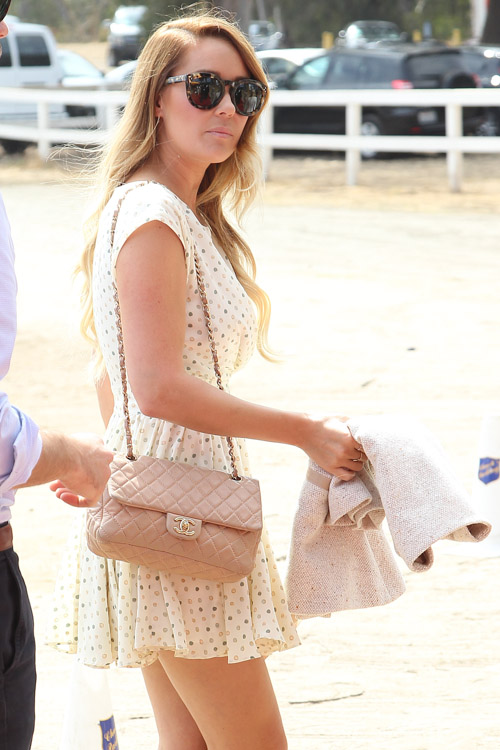 2 / 21
Lauren's black Chanel Classic Flap pops up even more often than her nude version, and yet it doesn't really seem to age. Another point in the Classic Flap's favor, I suppose.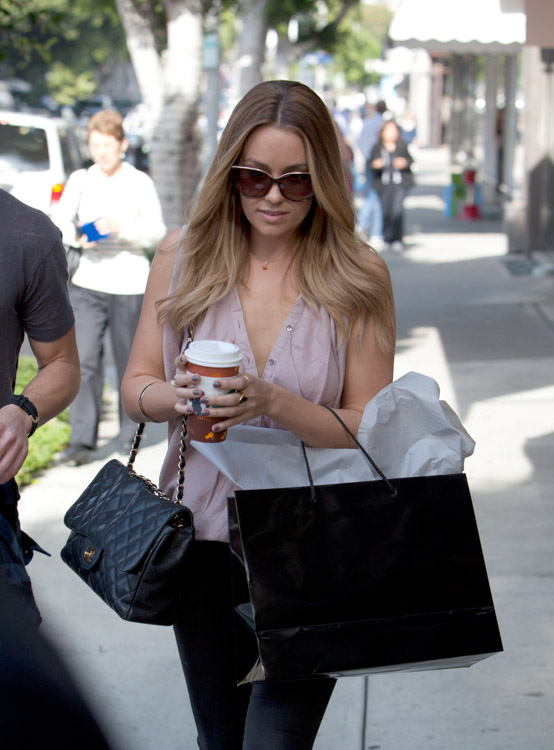 3 / 21
For evenings and events, there's always the Chanel Classic Mini Flap.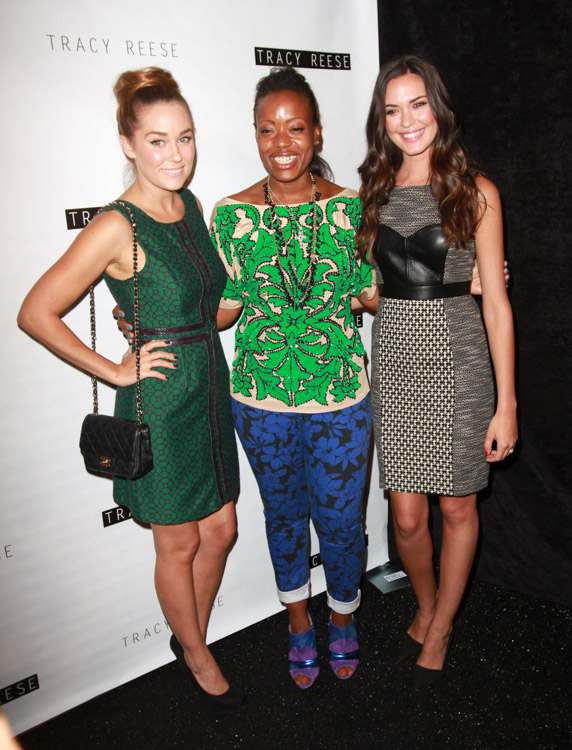 4 / 21
The Mini Flap also works as a casual day bag, in case you ever doubted that.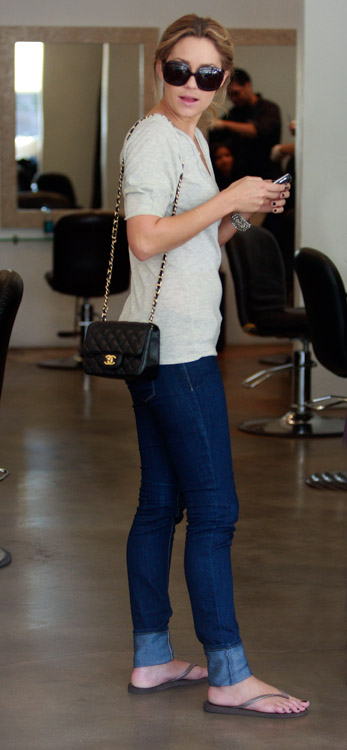 5 / 21
And for heavy lifting, LC reaches for her Chanel Caviar Jumbo XL Weekender Tote, which looks like it could hold everything I own.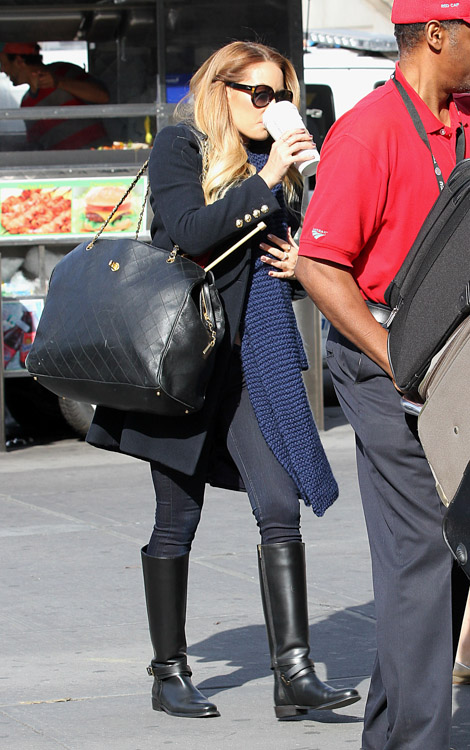 6 / 21
How's this for a throwback? Lauren, back in her The Hills days, with the dude she dated on the show and a Chanel Medallion Tote which, correct me if I'm wrong, was a gift she received from him on-camera.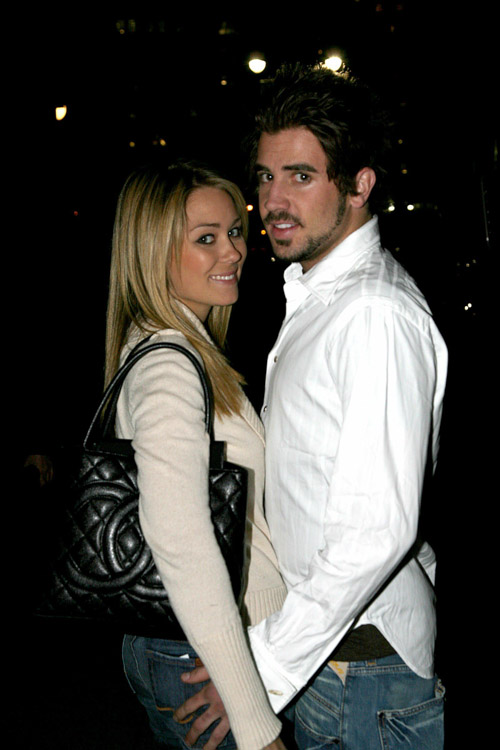 7 / 21
Is this black textured shoulder bag made by Chanel? That'd be my guess.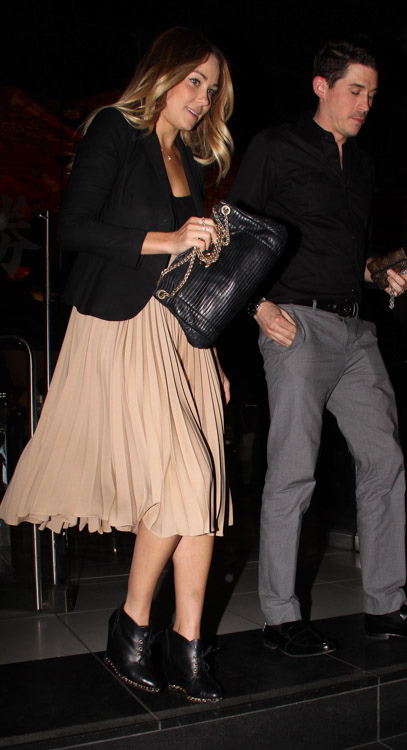 8 / 21
Beyond Chanel, LC also has a strong appreciation for tan bags. Here she is looking very put-together with a Miu Miu Leather Shopping Satchel.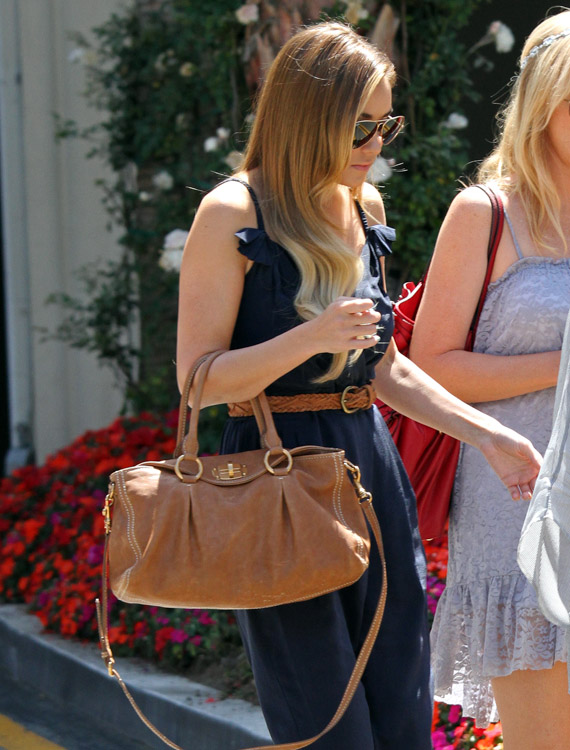 9 / 21
When worn cross-body at a music festival, the same Miu Miu bag looks totally different.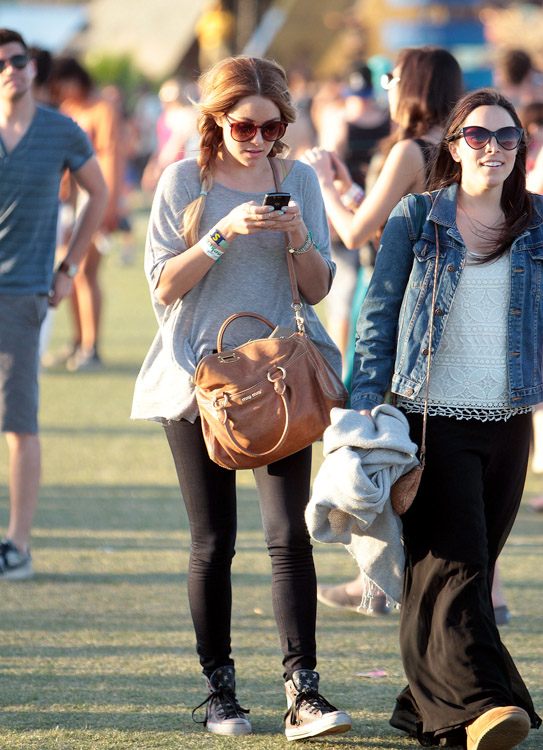 10 / 21
Lauren's Marc by Marc Jacobs Twisted Remy Bag is almost the exact same color as her Miu Miu. Shop Marc by Marc Jacobs via ShopBop.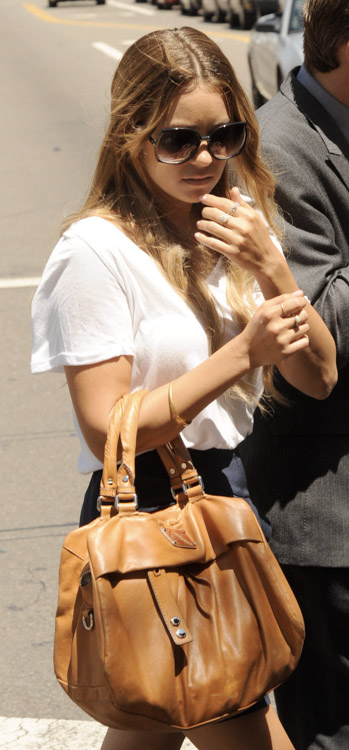 11 / 21
And here's LC's Chloe Marcie Tote, every starlet's favorite, in her favorite handbag color. Buy for $1,895 via Net-a-Porter.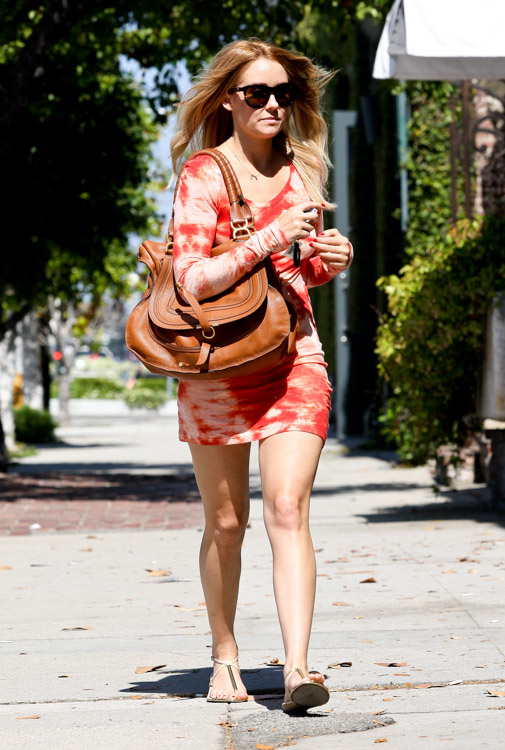 12 / 21
Perhaps my favorite part of looking through LC's handbag collection was seeing all these random contemporary bags that were popular when I was in my early 20s that I had completely forgotten about. This is a Goldenbleu Jordan Satchel, which I bought for myself in purple patent before eLuxury shut itself down. I remember carrying it to classes in college.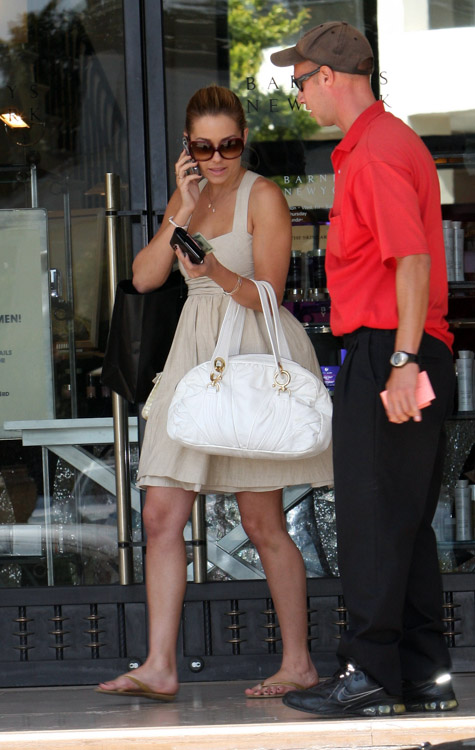 13 / 21
This CC Skye Lucy Bag is another example of LC's contemporary gems.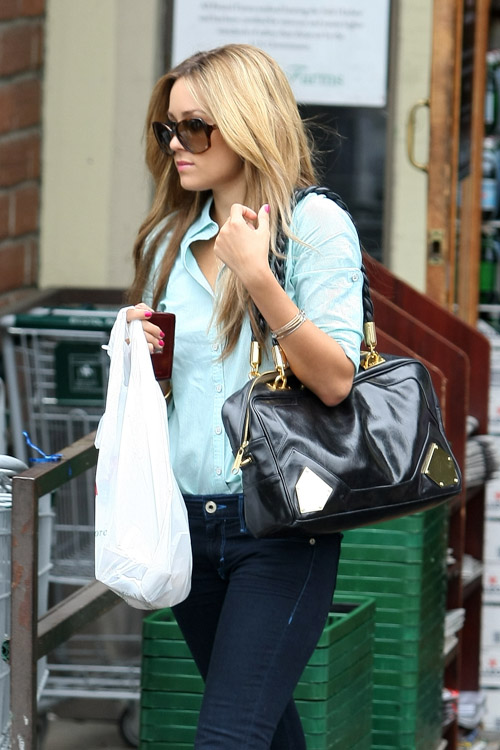 14 / 21
I very distinctly remember wanting one of these Marc by Marc Jacobs Airline Magazine Clutches back when I first started working at PurseBlog. Lauren's handbags are like a trip down memory lane. Shop Marc by Marc Jacobs via ShopBop.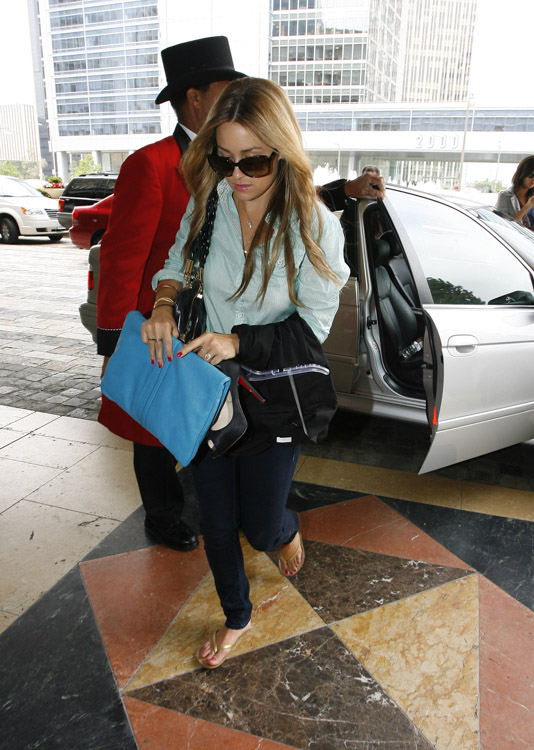 15 / 21
Lauren was also one of Rebecca Minkoff's most important early supporters, and in particular, she made this wine shade, seen here on a Rebecca Minkoff Nikki Hobo, super sought-after. Shop Rebecca Minkoff via ShopBop.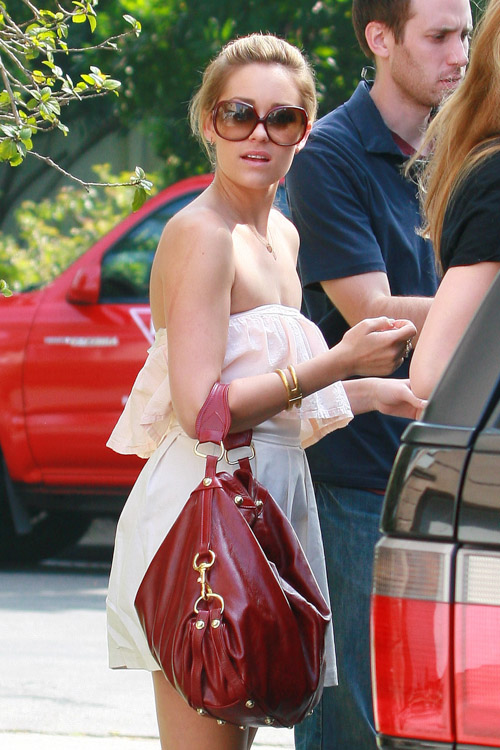 16 / 21
Ultimately, though, LC seems more at home at a slightly elevated price point these days. Check out her gold Valentino Flower Tote. Shop Valentino via Nordstrom.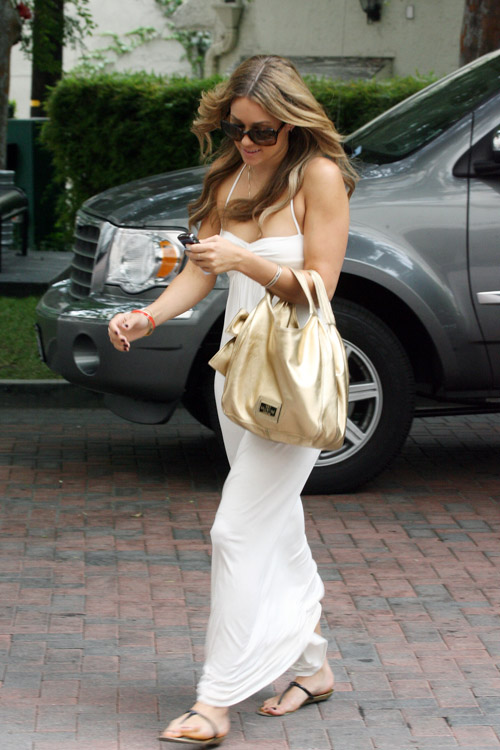 17 / 21
One interesting thing I've noticed since we started the Many Bags series is that basically every stylish starlet on the face of the planet has one, if not multiple, Mulberry bags. Here's Lauren with her Mulberry Bayswater. Get your own Bayswater for $1,650 via Net-a-Porter.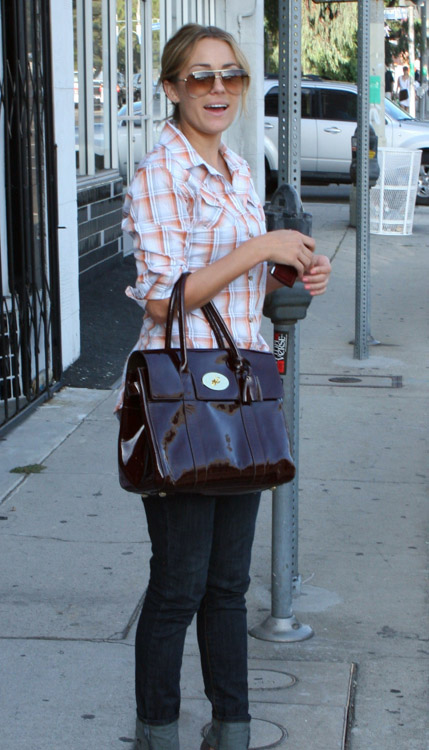 18 / 21
When Lauren travels, she often does it with this double-dipped Goyard duo - a matched Goyard St. Louis Tote and Goyard Boeing Duffel.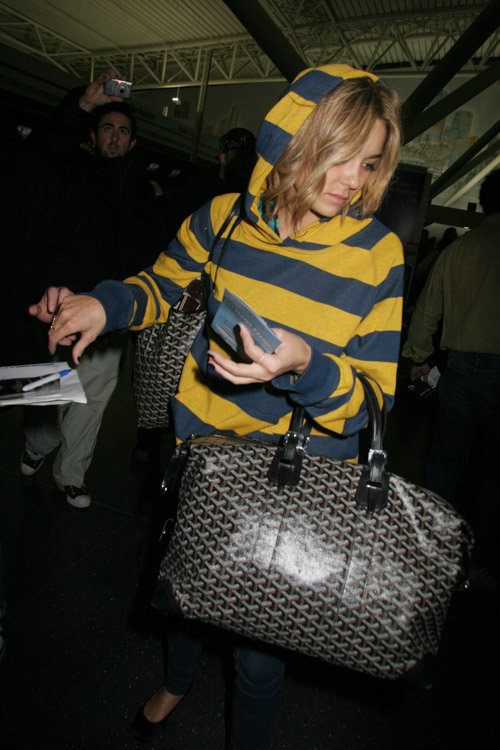 19 / 21
Lauren's other constant travel companion? Her Balenciaga Weekender Bag. Have a weekender of your own for $1,845 via Neiman Marcus.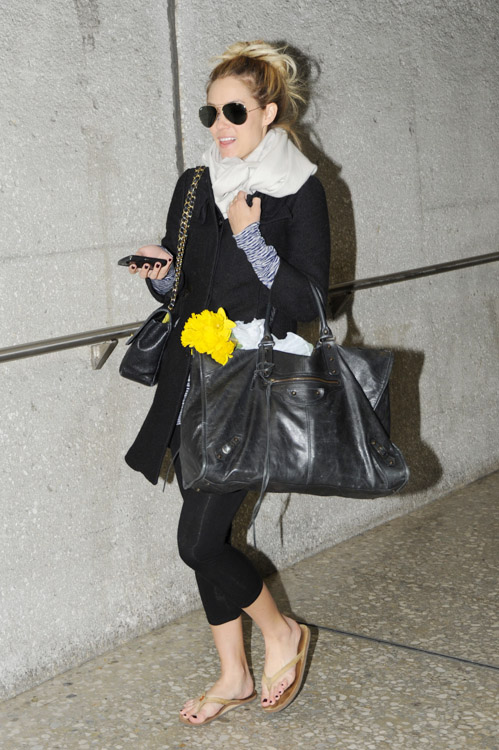 20 / 21
After Chanel, Balenciaga is probably LC's favorite. She's been carrying her Balenciaga Town Bag a ton recently. Pick up the same bag for $1,445 via Neiman Marcus.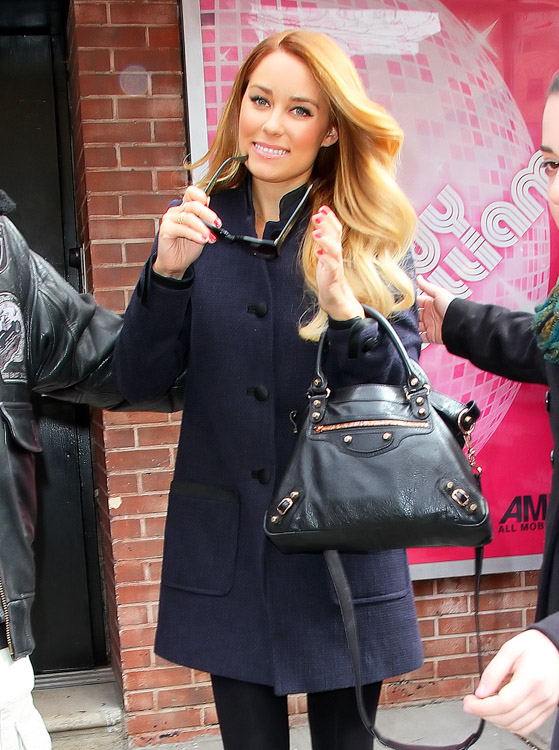 21 / 21
I'm super sick of winter, so let's end on a bright, summer note - I'd love it if it were nice enough outside to tote Lauren's white Balenciaga City Bag. Buy a similarly light City bag for $1,545 via Neiman Marcus.