By now, I'm betting most of you have heard the new Katy Perry song. It's called "Roar" and it came out on Monday, the same day that Lady Gaga's new single hit the Internet, and it is unquestionably better than Gaga's. (As much as it pains me to say that, being something of a Gaga fangirl at the beginning of her career.) With Katy doing so much press over the past few days in support of the new single, it occurred to me that we've yet to profile her handbag collection. Today, we fix that.
Katy's style is something we're probably all well familiar with at this point – boisterous, bright, the opposite of serious and conservative. Her bag choices are far more mainstream, for the most part, which just goes to show you that hardly anyone can resist a little Celine or Chanel here and there.
---
Let's start with a bag that's very Katy Perry, just in case any of you guys have been in a coma for five years and just came to and wanted to check on the latest in handbag news first thing. The Lulu Guinness Lips Clutch more or less epitomizes are cartoonishly feminine style. Buy through Lulu Guinness for $465.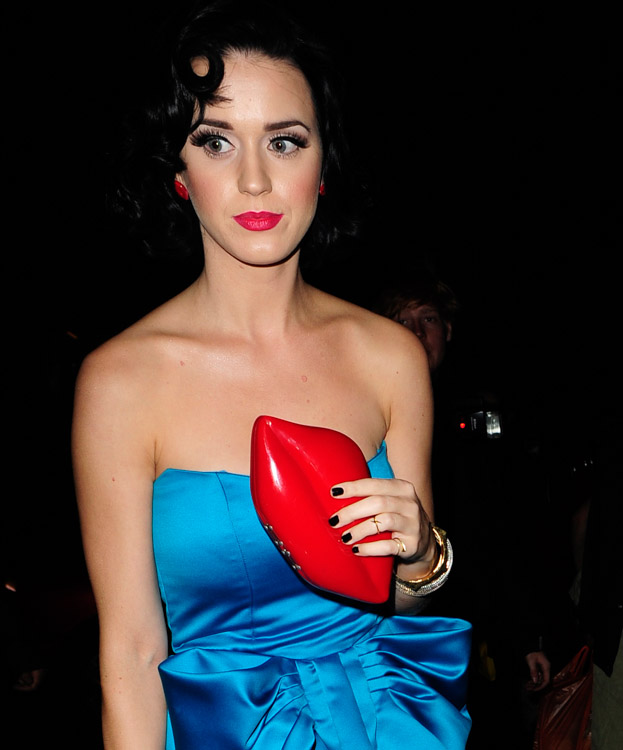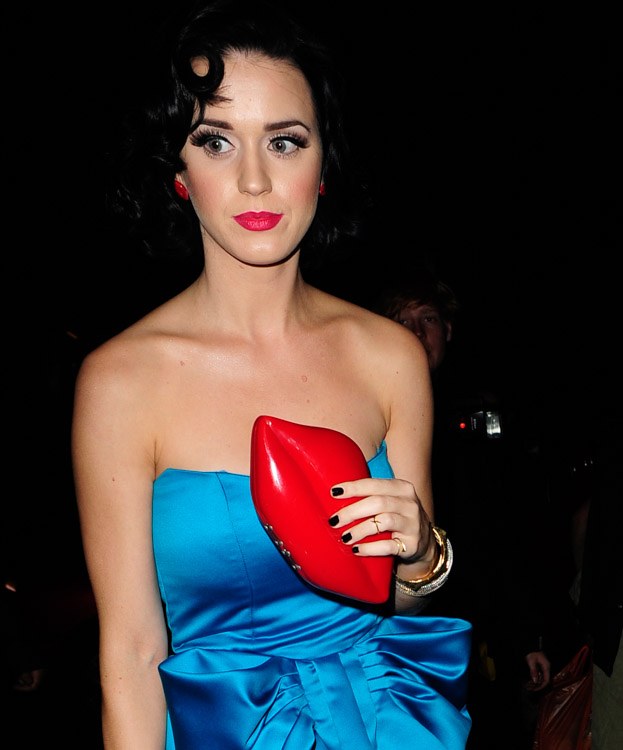 ---
This Valeria Pesqueira Teddy Bear Bag was an early indication of where Perry's style would head. (Heh. "Head.")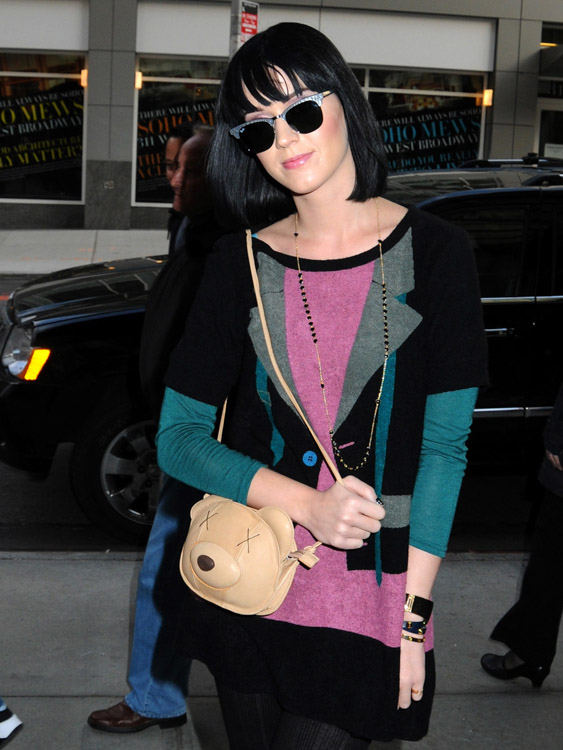 ---
Even the most animated and colorful of starlets must have a minimal Celine bag in their collections. I don't make the rules, I just know them. Katy's choice was a black Celine Trio Bag.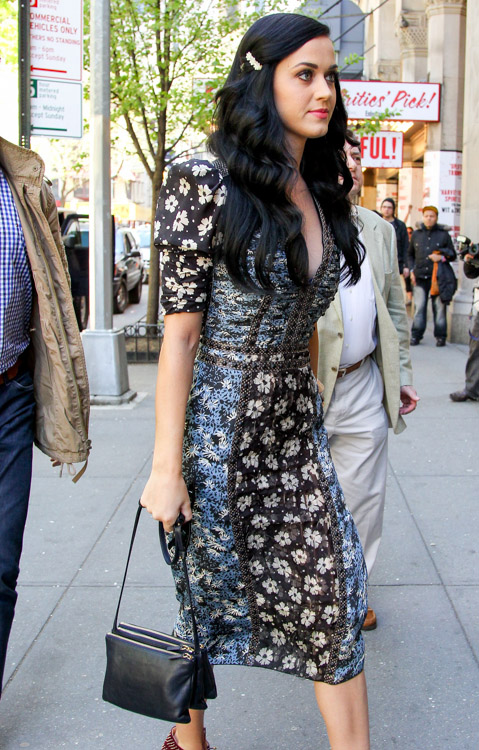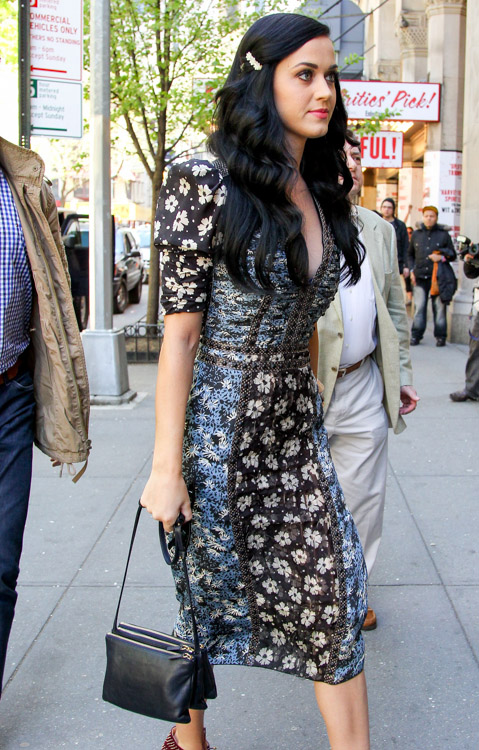 ---
Katy seems to have a pretty good relationship with the people at Prada and Miu Miu – she attends the brands' events regularly and carries their bags quite a bit. Here she was in head-to-toe Prada at a screening for The Great Gatsby, carrying a Prada Spring 2013 Flower Clutch. Shop Prada via Neiman Marcus.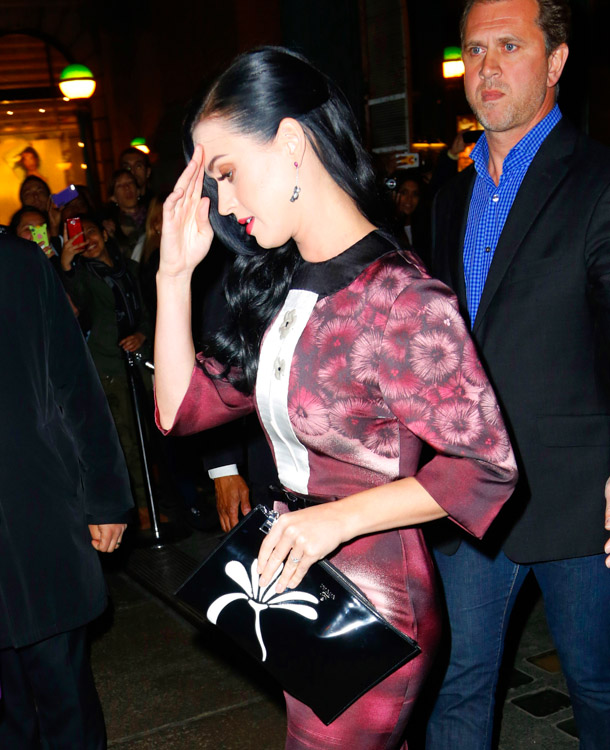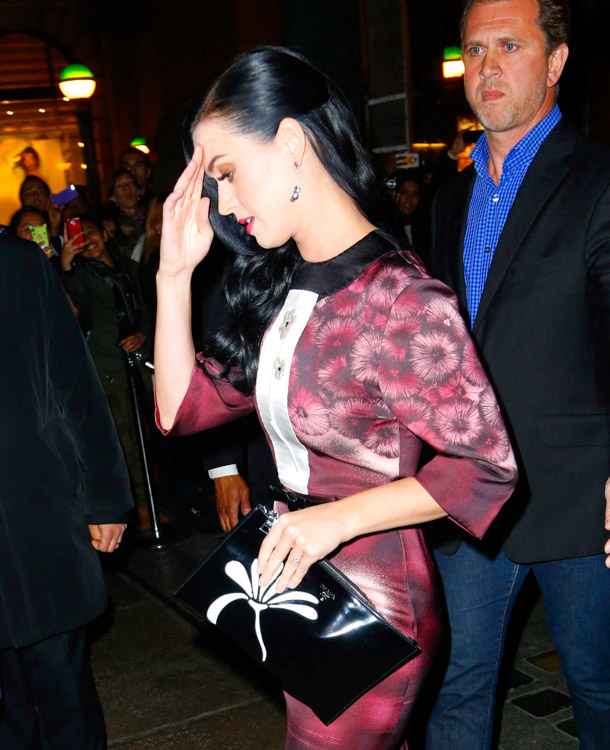 ---
Here's Katy, again in head-to-toe Prada, this time attending a Miu Miu fashion show in Paris. Her bag's the Prada Crystal Studded Pyramid Tote. Shop Prada via Neiman Marcus.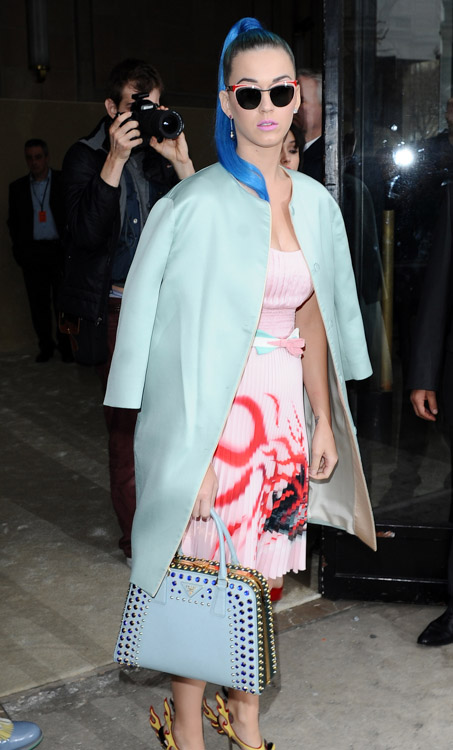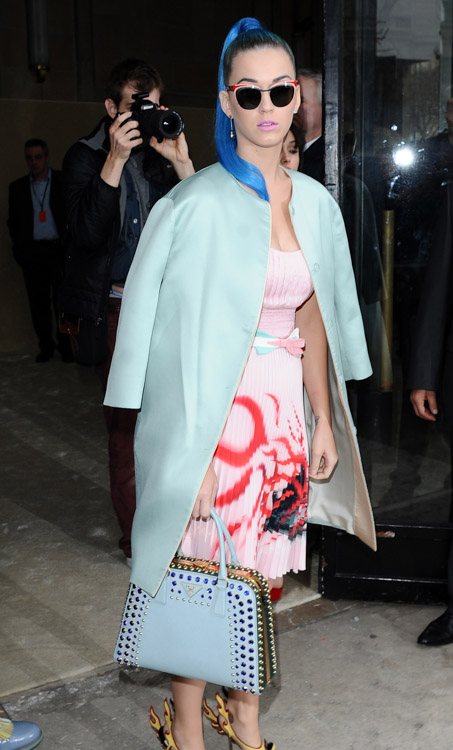 ---
Katie patronizes Miuccia Prada's empire in her off hours, too, like with this Miu Miu Bicolor Madras Satchel. Shop Miu Miu via Net-a-Porter.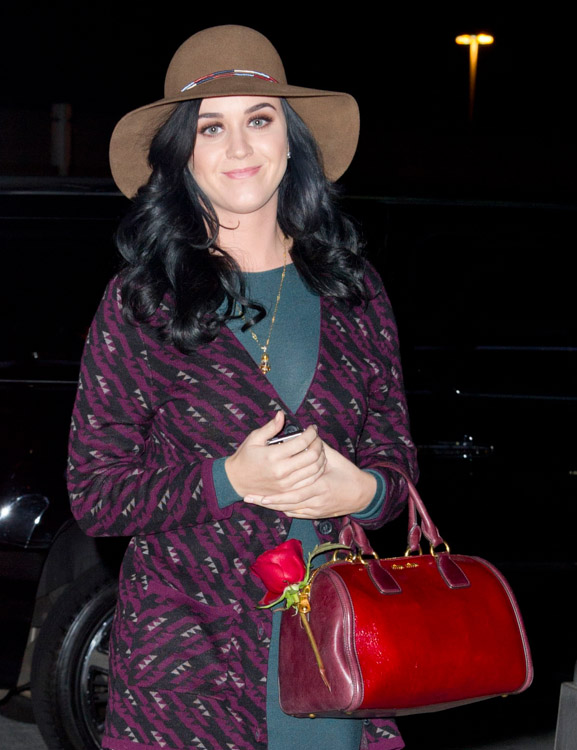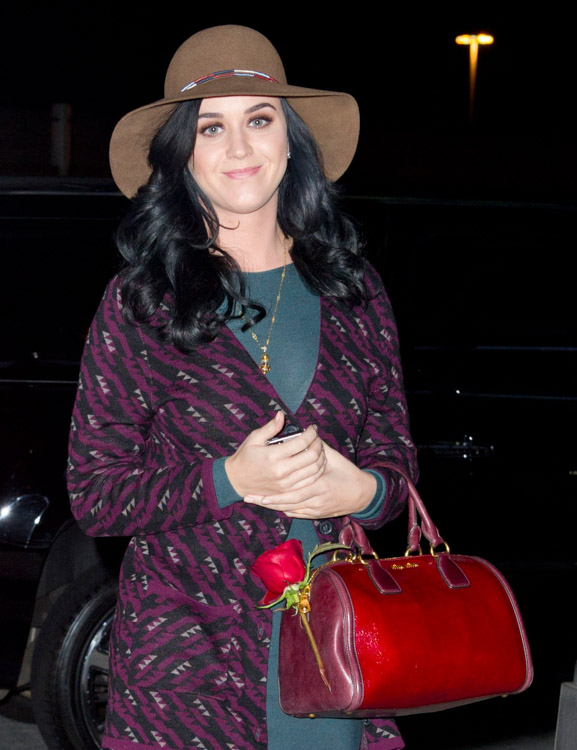 ---
Chanel's another brand that took a shine to Katy for a while, inviting her to their shows and events and giving her bags. Not a bad gig, eh? She really loved her black Chanel Classic Flap Bag.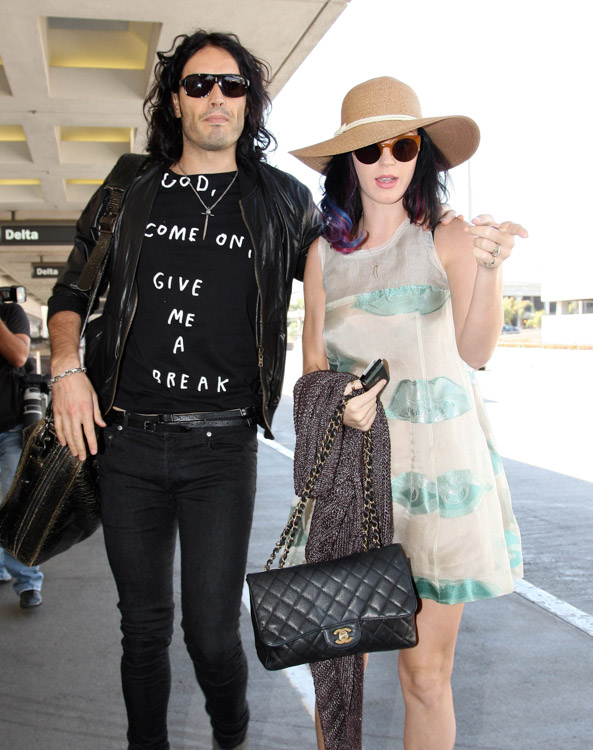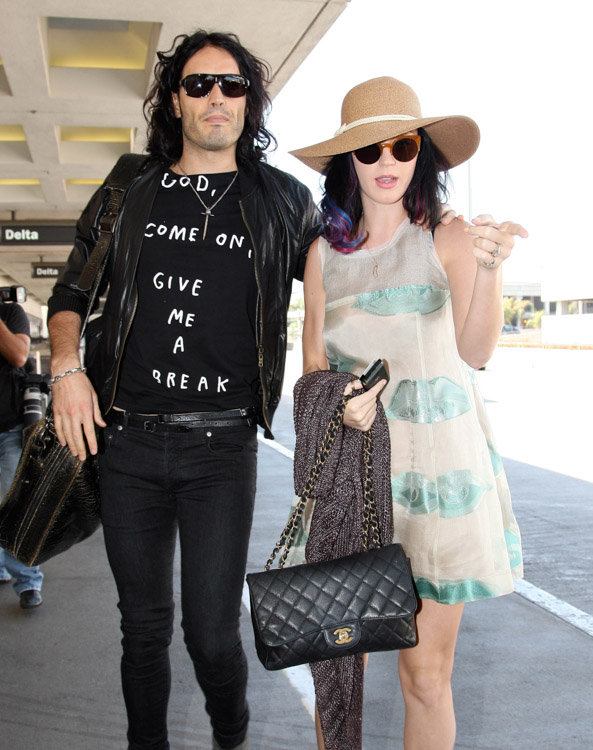 ---
And when I say "really," I mean really. She carried that Classic Flap forever.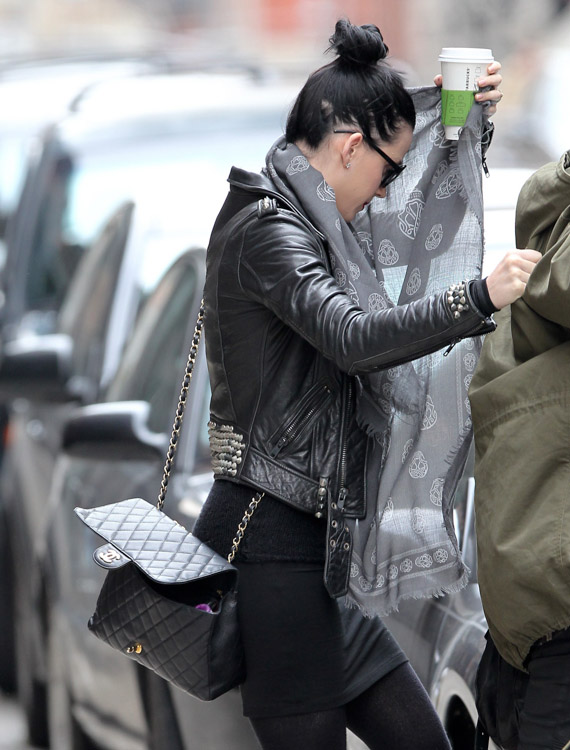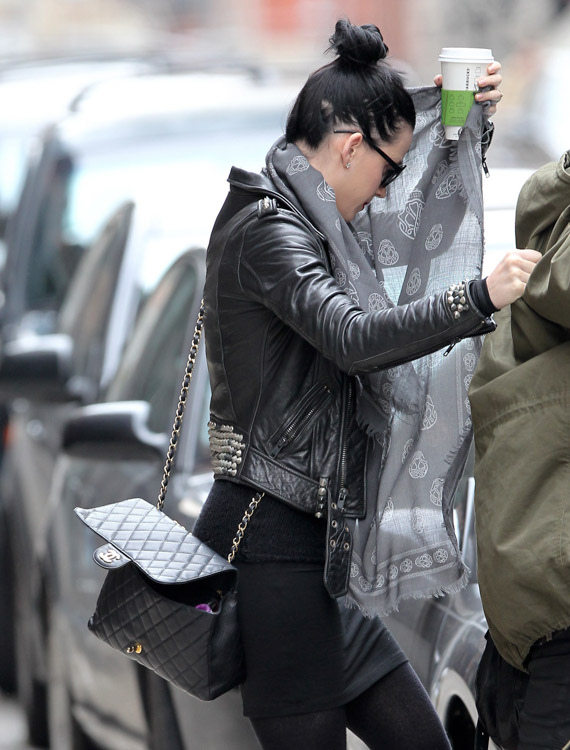 ---
The baby pink version of the Chanel Classic Flap Bag makes a lot of sense with Katy's personal style.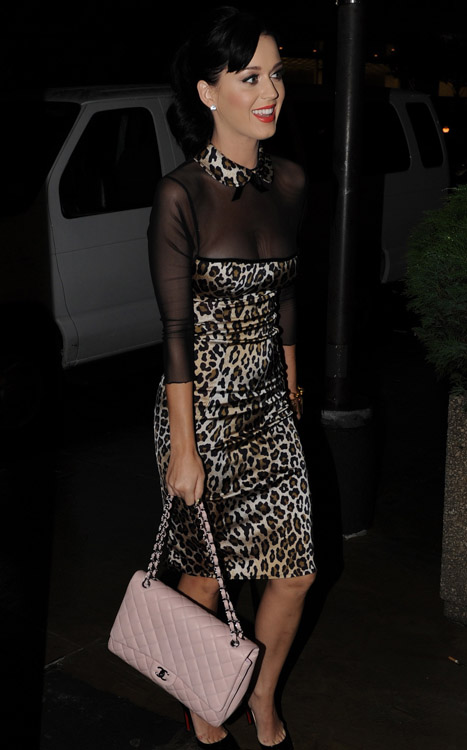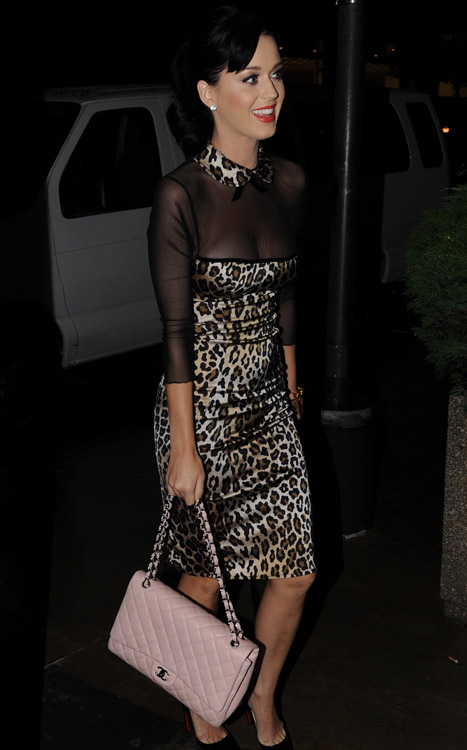 ---
While in attendance at one of Chanel's Paris fashion shows, Katy sported a Chanel Mini Flap Bag.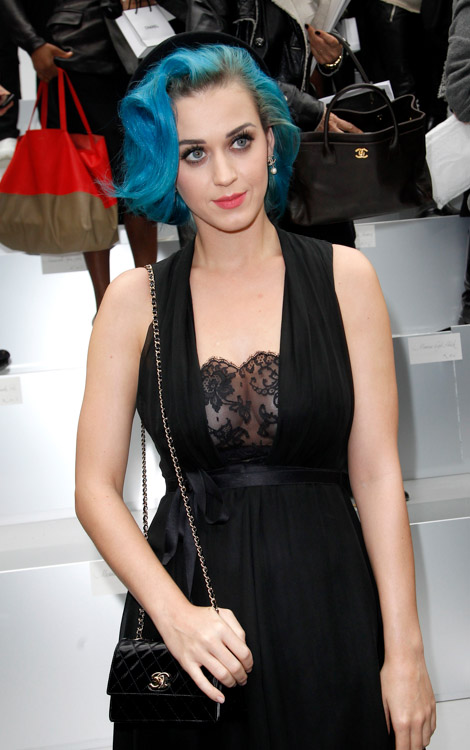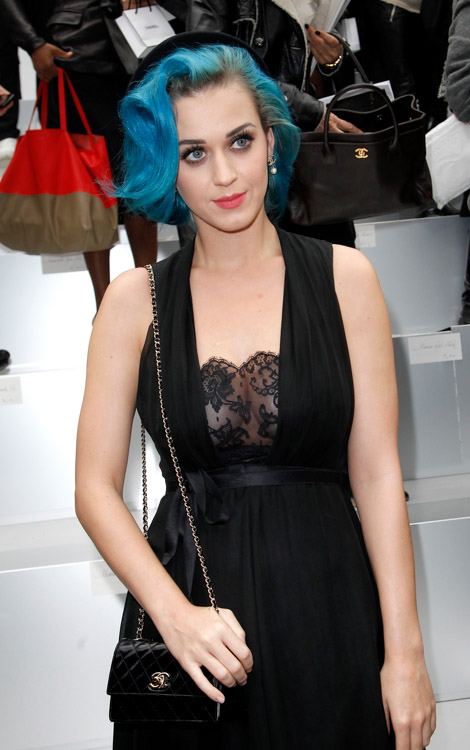 ---
And then there's this adorable Chanel Miniature Metal Flap Bag, which Katy toted to a party sponsored by the brand.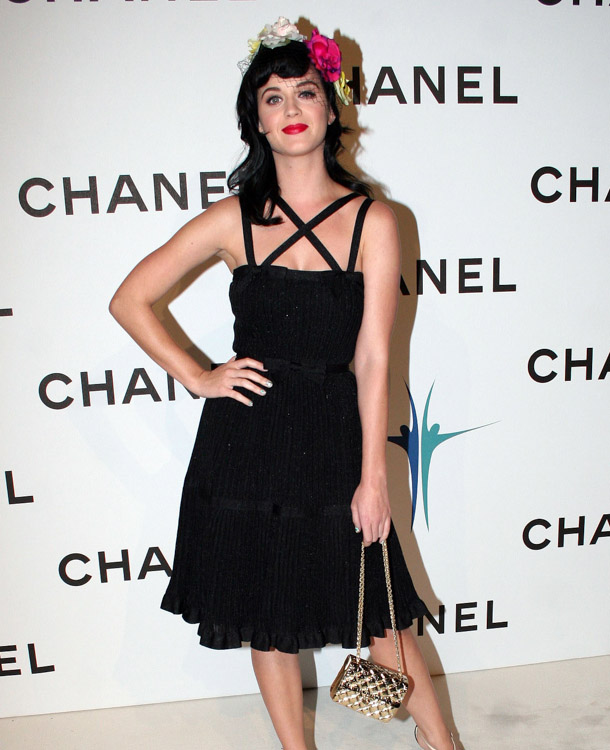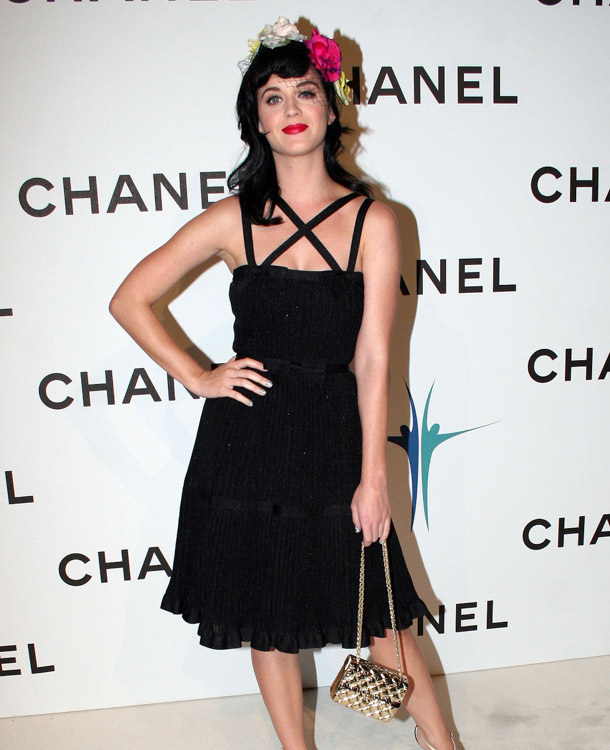 ---
Katy wasn't always so high-end, though. Here she is early in her career, wearing a bright pink track suit and carrying a Be&D Garbo Studded Shoulder Bag. Pick up a similar bag for $598 via Be&D.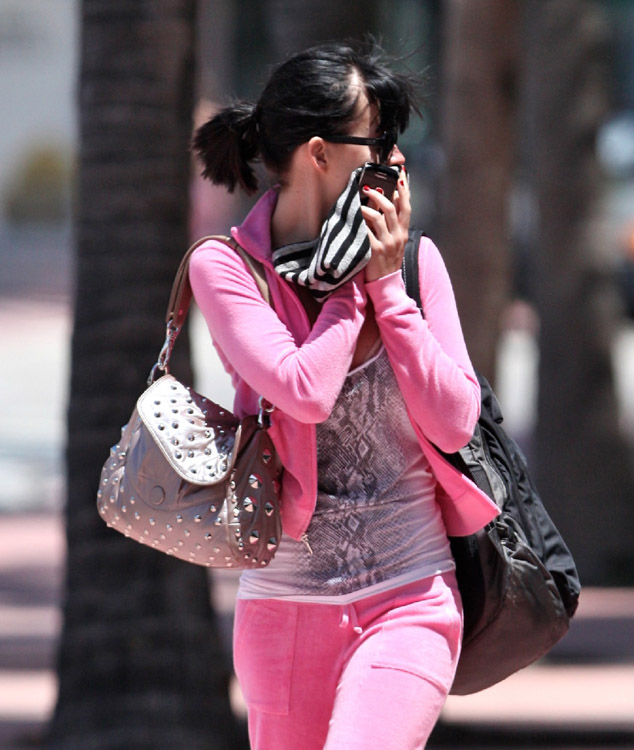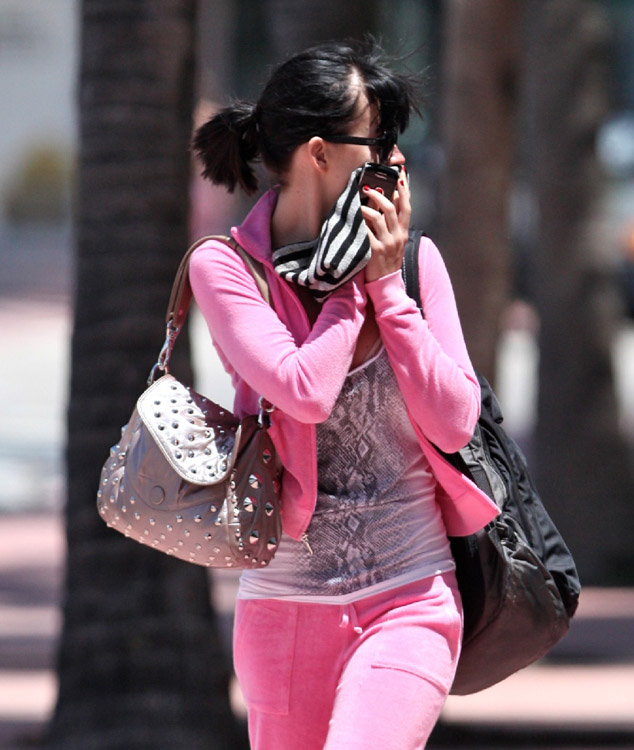 ---
Even now, Katy occasionally pulls out a reasonably priced favorite, like this Linea Pelle Dylan Crossbody. Shop Linea Pelle.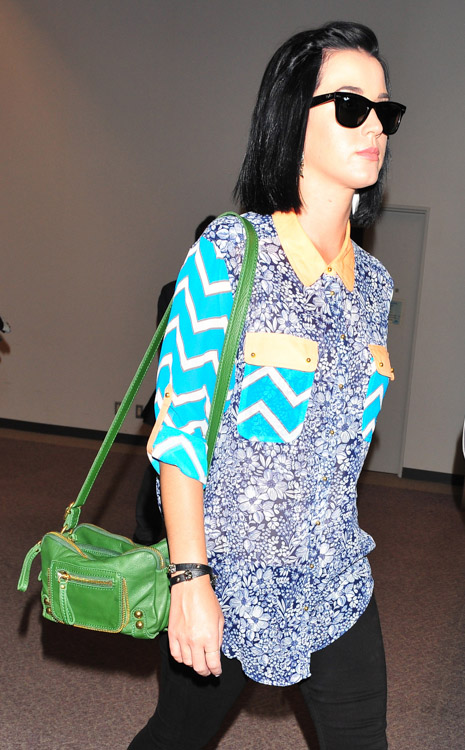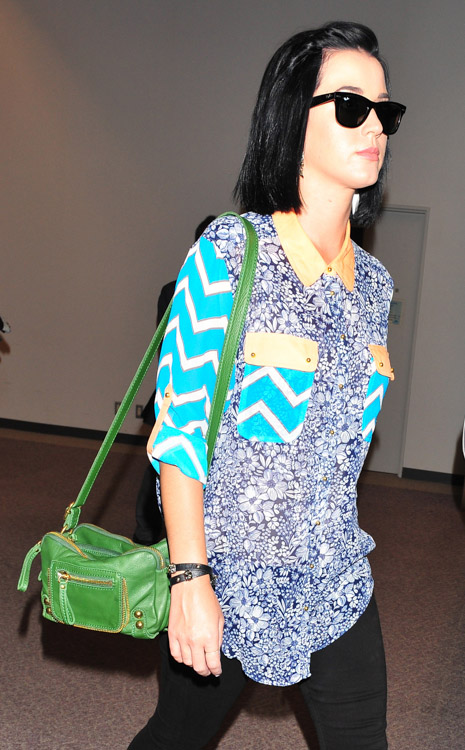 ---
Alternately, the most expensive bag we could find in Katy's collection was this Christian Louboutin 20th Anniversary Pilule Pill Clutch, which retailed for seven grand. Shop Christian Louboutin via Net-a-Porter.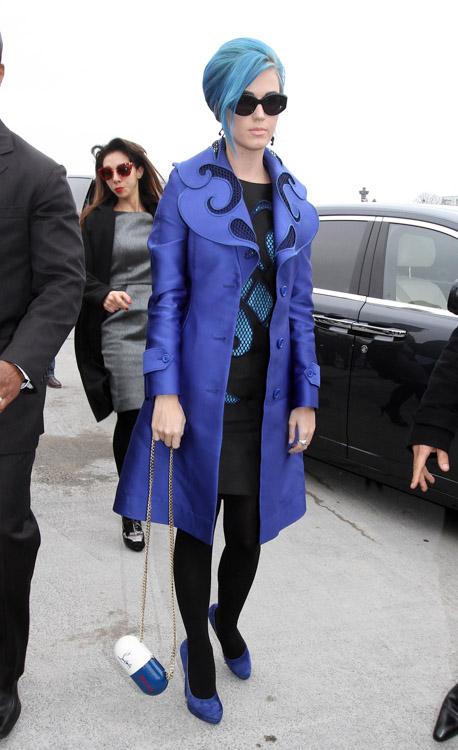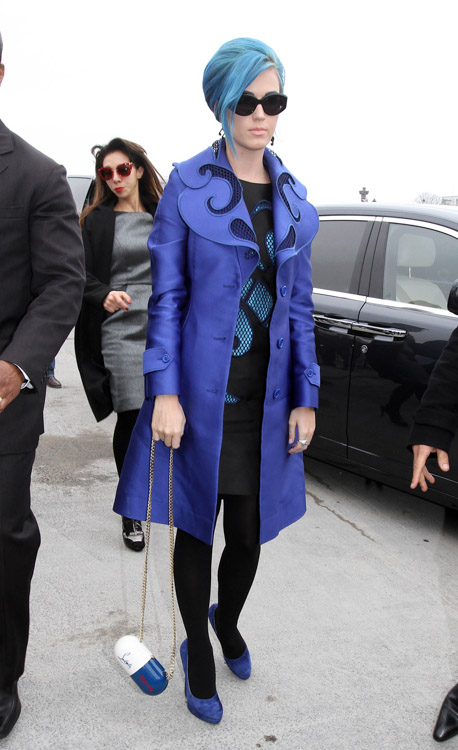 ---
I've read that this blue bag is a Judith Leiber Minaudiere, but I'm not 100% sure I believe that. Thoughts? Shop Judith Leiber via Neiman Marcus.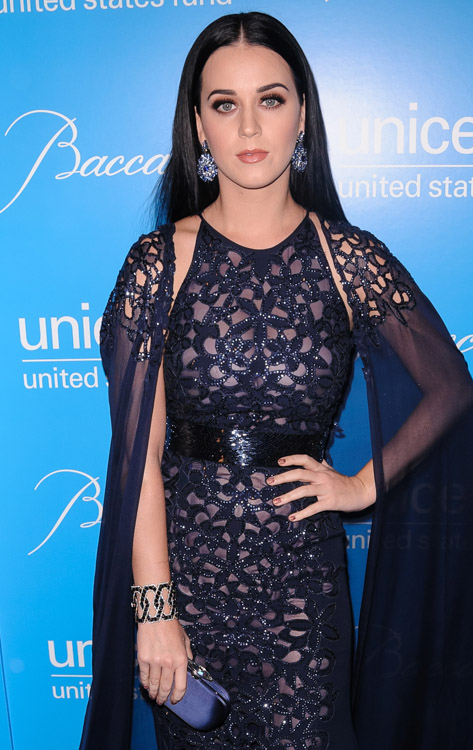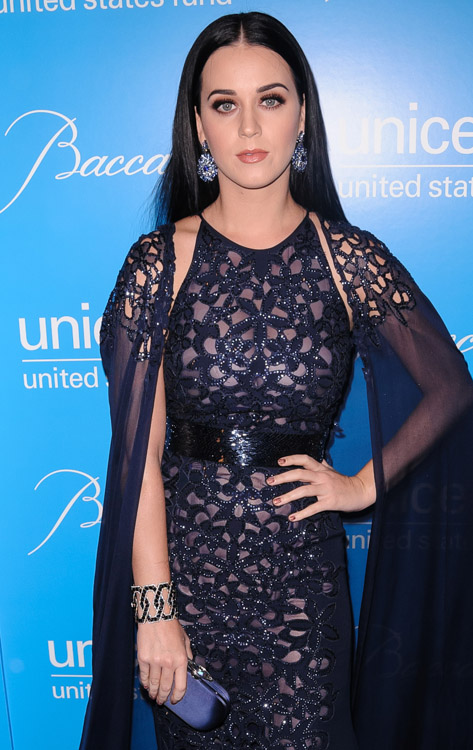 ---
On the other hand, we're sure that this seafoam green bag is a Gucci Studded Minaudiere. Shop Gucci Via Net-a-Porter.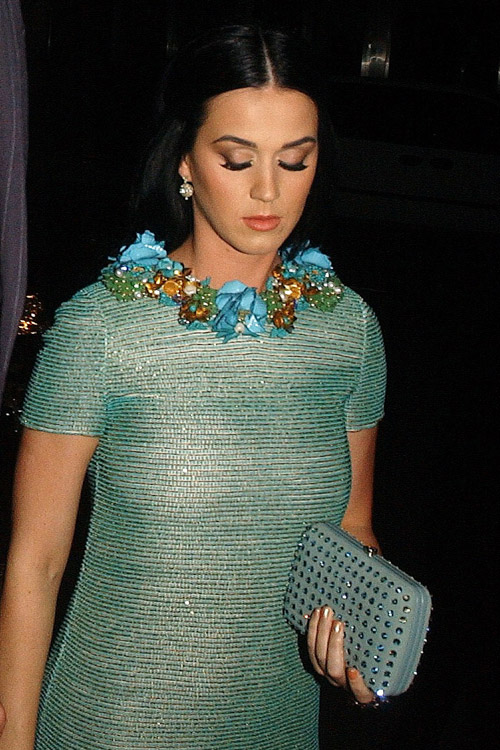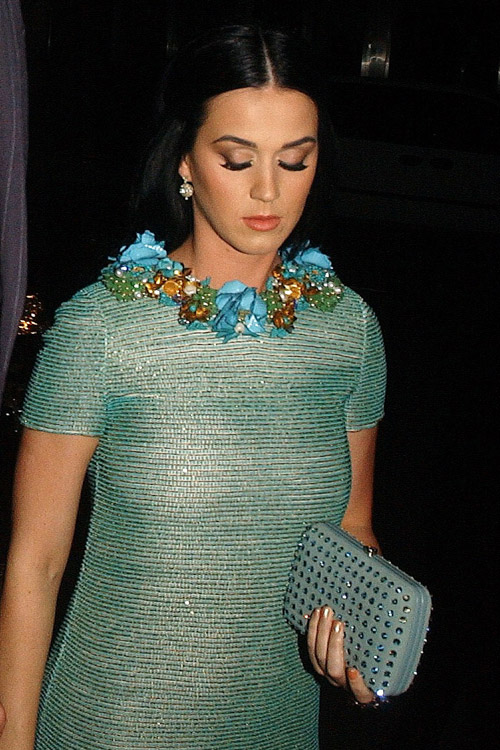 ---
And this glittery acrylic number? Gotta be an Edie Parker Lara Clutch. Buy through Neiman Marcus for $995.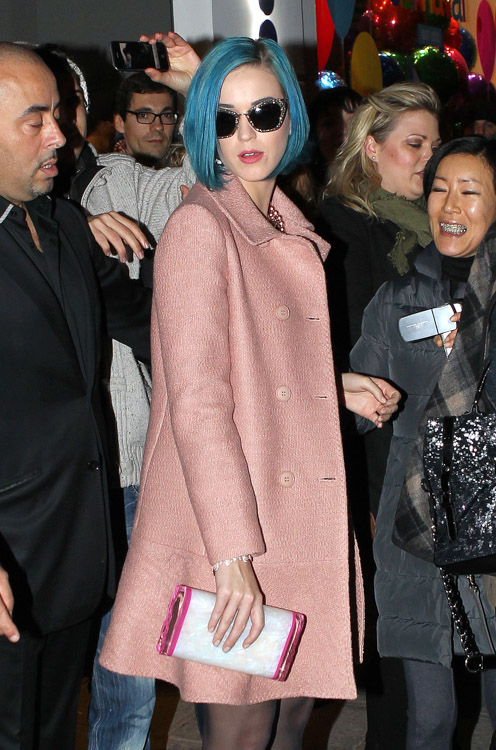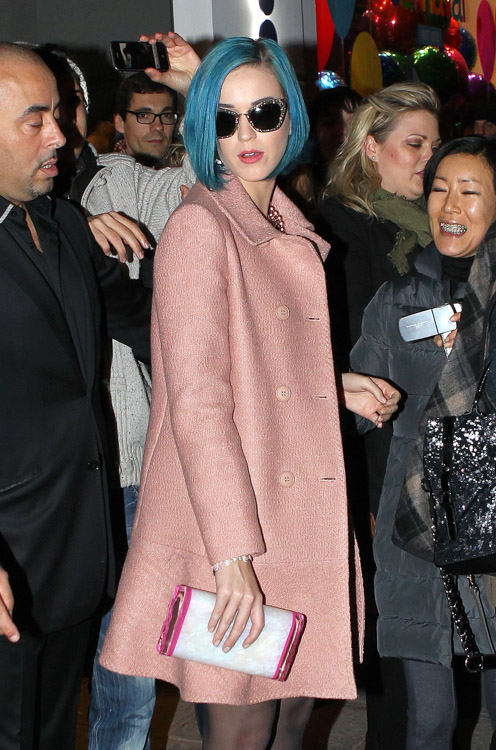 ---
Pink, like the shade of this Jimmy Choo Rosalie Bag, is a common occurrence in Katie's wardrobe. Shop Jimmy Choo via Net-a-Porter.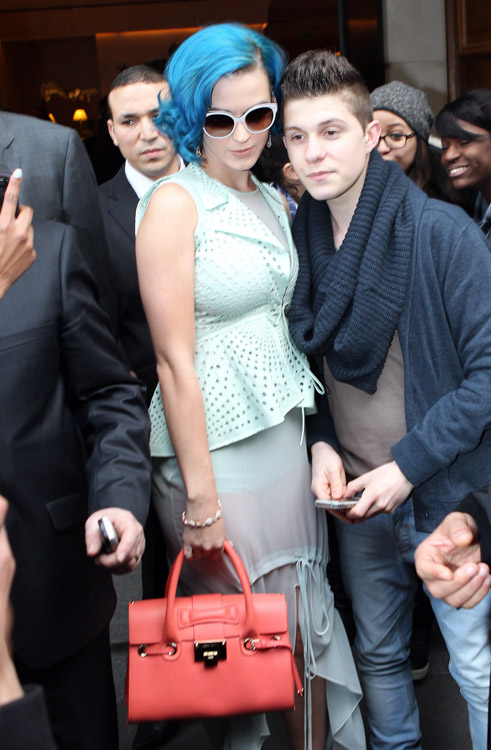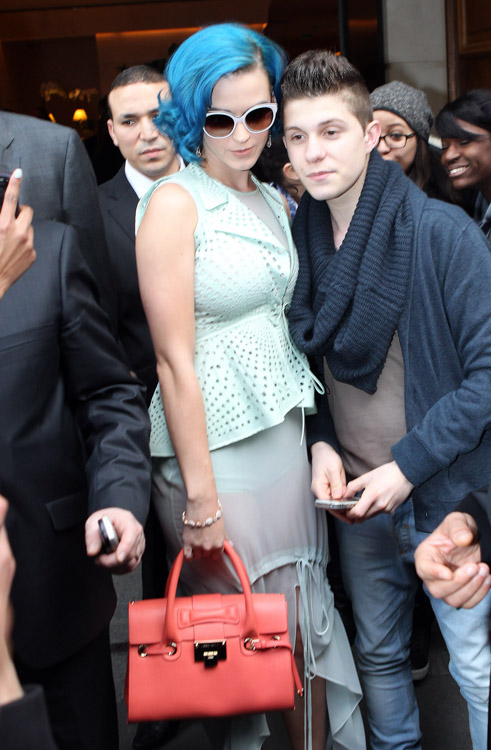 ---
See? More pink with the Gucci GG Canvas Tote. Shop Gucci Via Net-a-Porter.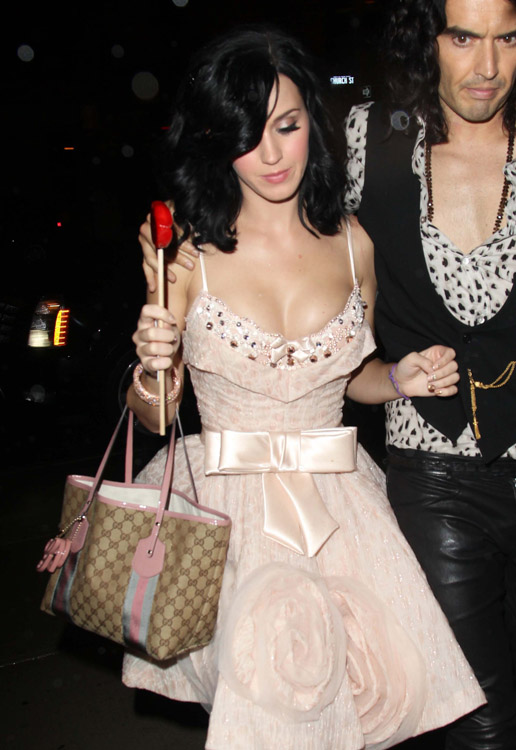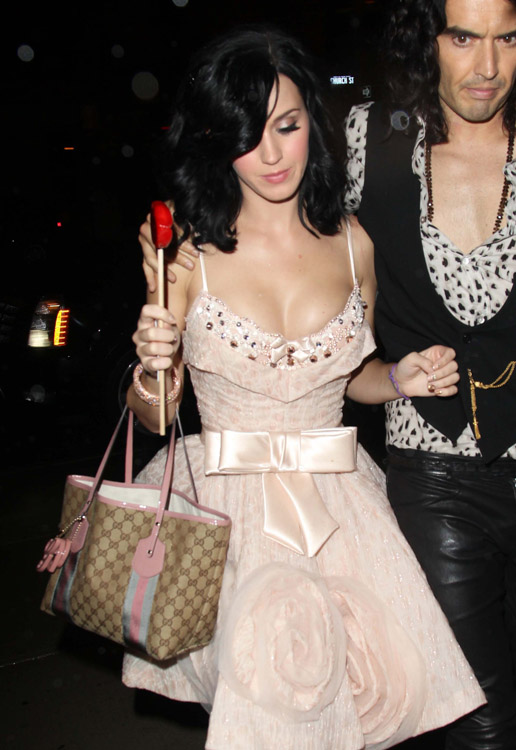 ---
Katy also chose pink to attend Coachella with the Wayuu Taya Susu Shoulder Bag. Buy through Wayuu Taya for $160.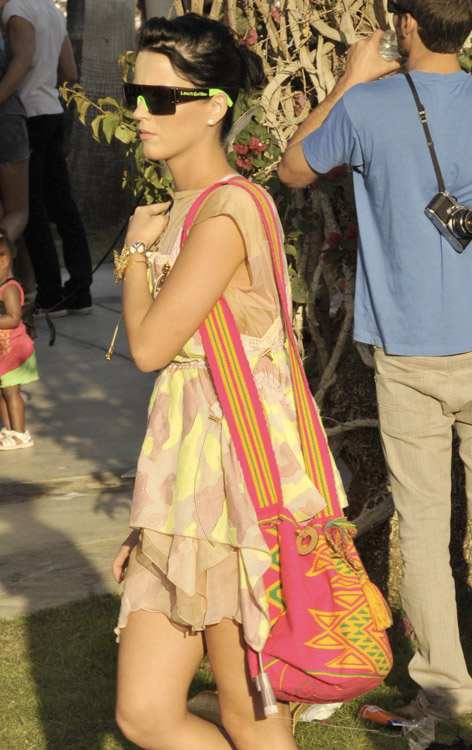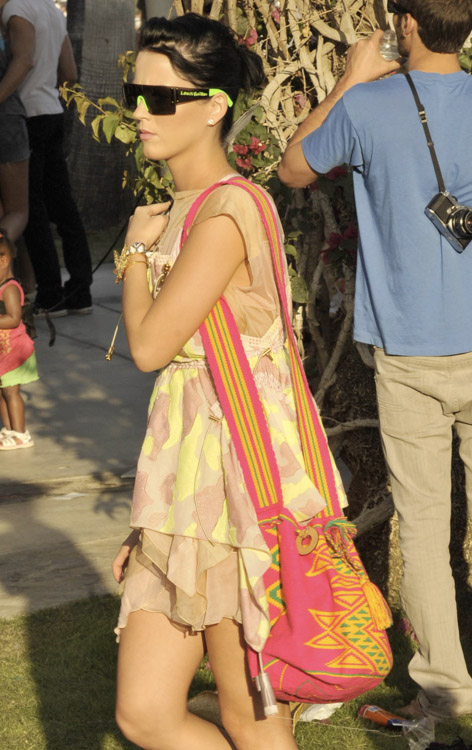 ---
This Chloe Bianca Bag feels a little conservative for Katy, but we'll allow it. Shop Chloe via Net-a-Porter.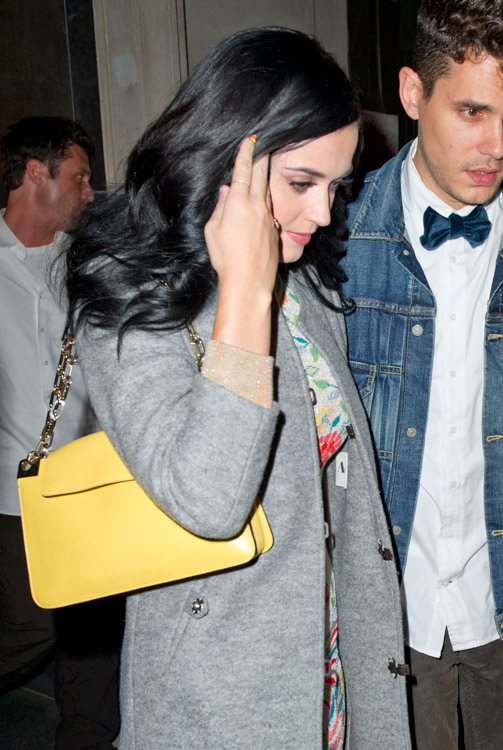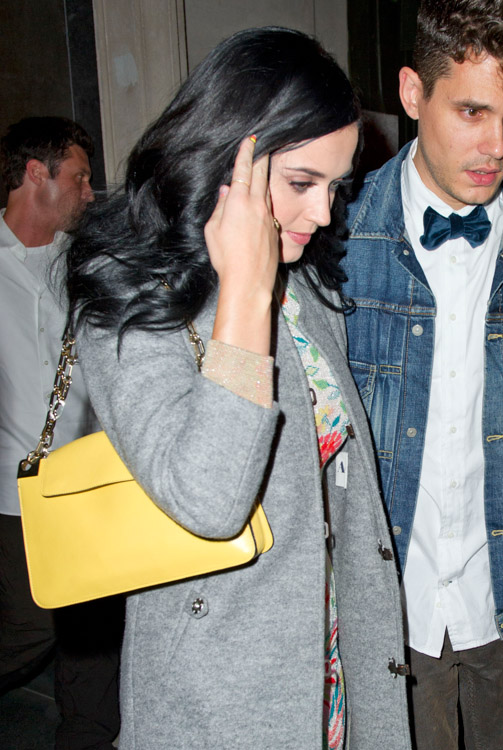 ---
At first look, this ensemble, including the Yves Saint Laurent Roady Bag, also seems a little conservative. Until you realize Katy is wearing nude-looking lace pants. Shop Saint Laurent via Neiman Marcus.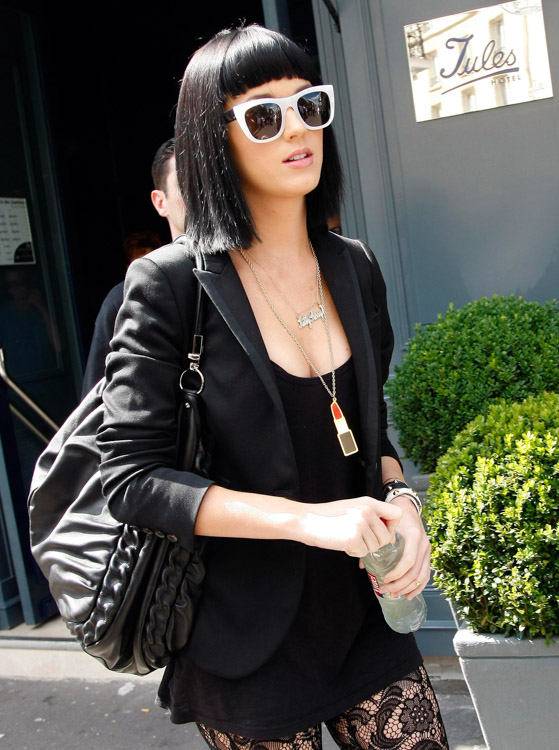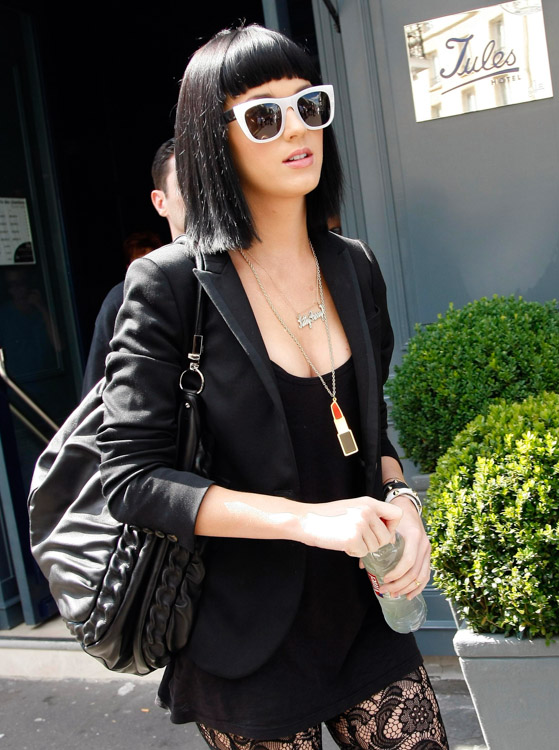 ---
I'm gratified to learn that Katy sometimes vacations how I do – in all black, with an Alexander Wang bag. Check out her Alexander Wang Diego Bucket Bag. Buy for $950 via Saks.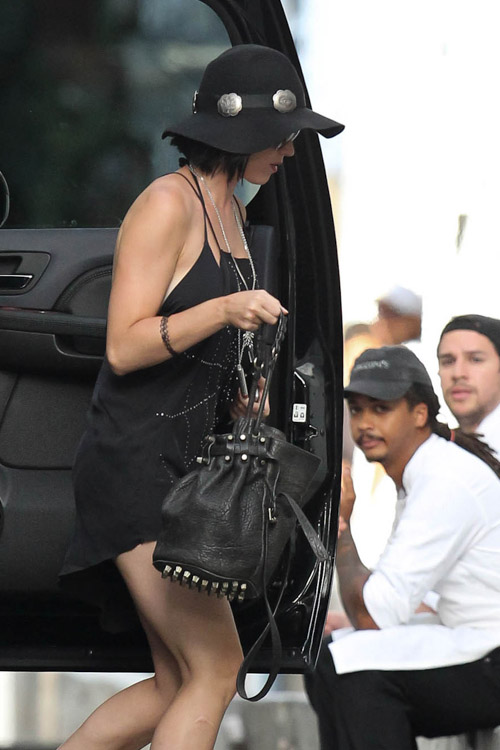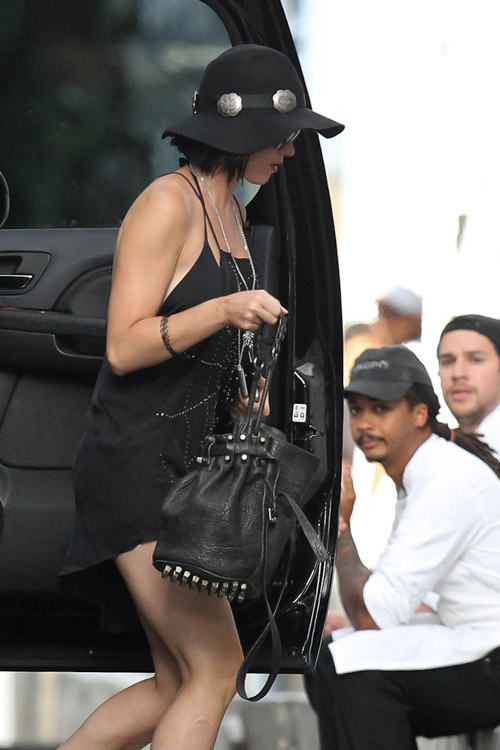 ---
Katy might have been the only person to carry the Chloe Paddington revival that the brand tried to make happen. Shop Chloe via Saks.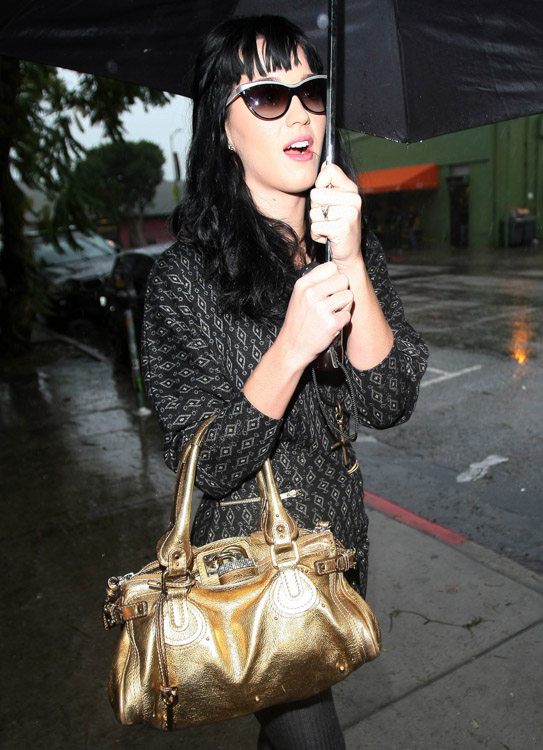 ---
And finally, my favorite picture of Katy in all of the hundreds that I looked through – on Halloween, dressed as Jane from Daria, with a custom-made costume and cartoonish messenger bag to match.