Last week, we spotlighted what celebrities and fashion people were carrying to attend the Chanel Fall 2013 show (shocker: lots of Chanel), but its far from the only show that attracts stars and their handbags at Paris Fashion Week. From Stella McCartney to Louis Vuitton, American, European and Asian celebs carried a ton of envy-inducing bags all over Paris in the past week. Thankfully, a horde of photographers was there to document the entire thing.
Predictably, most of the stars wore bags made by (and given to them by) whatever brand they were lined up to see. At Paris Fashion Week, though, that's still sight the behold; I don't really care how someone came to have a Valentino, Dior or Louis Vuitton bag, I just enjoy looking at them. And look at them we shall, below.
1 / 16
In honor of Mad Men's impending return to TV, let's start with January Jones, giving her best Betty Draper in a retro getup and Miu Miu Madras Textured Leather Shoulder Bag. Pick up the two-tone pink version for $1,195 at Net-a-Porter.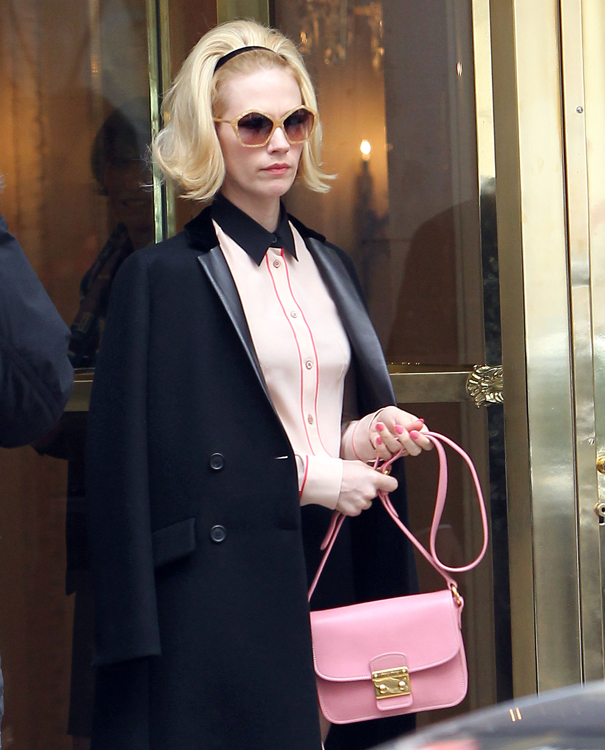 2 / 16
Actress Zoe Saldanda also attended the Miu Miu show, and she did so carrying the slightly less costume-y Miu Miu Matelasse Clutch. Pick up a similar clutch for $570 via Net-a-Porter.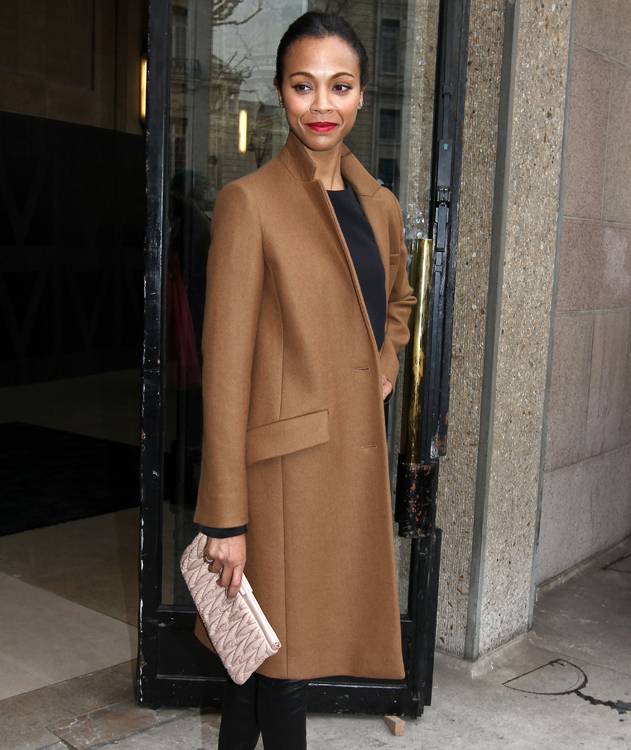 3 / 16
At Stella McCartney, Jessica Alba carries a Stella McCartney Falabella Clutch. Get one of your own for $865 via Neiman Marcus.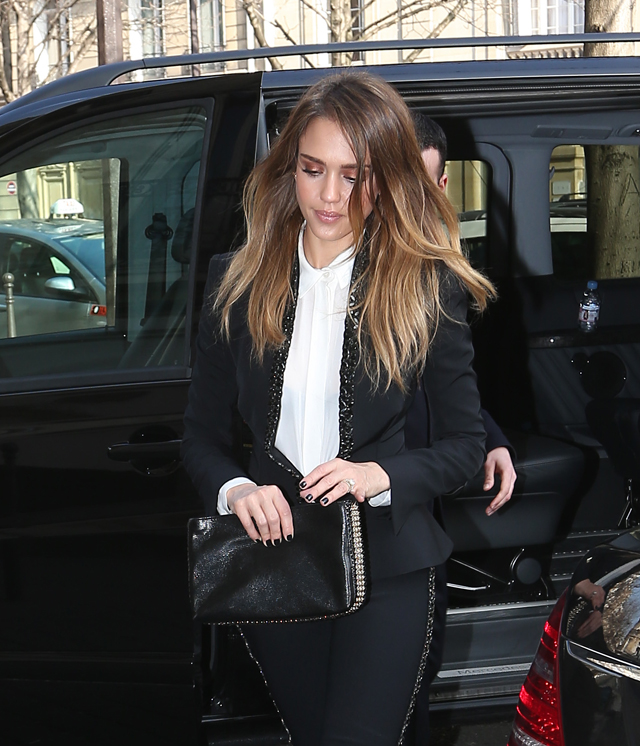 4 / 16
For Valentino, Nicole Richie suited up with the uber-popular Valentino VaVaVoom Shoulder Bag, which can be yours for $2,195 via Nordstrom.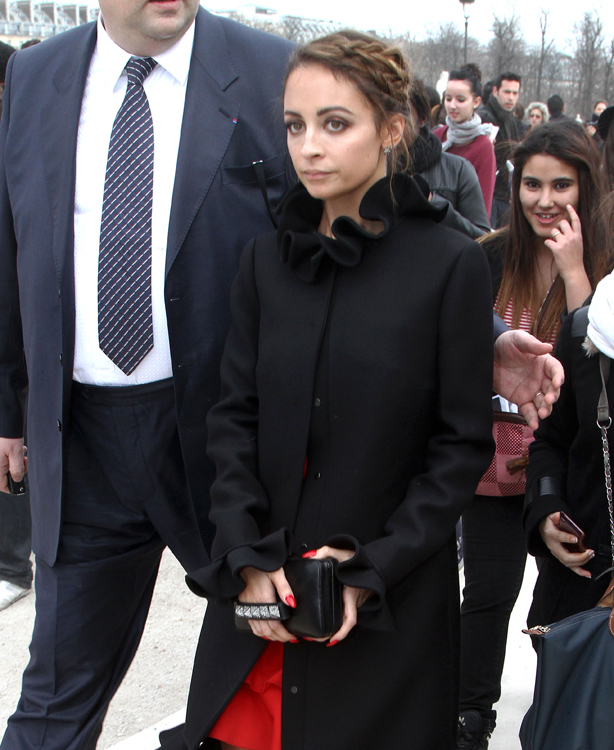 5 / 16
When off-duty during her time in Paris, Nicole carried one of her many Balenciaga City Bags. Check out more of Nicole's INSANE Balenciaga collection, or pick up your own black City for $1,545 via Neiman Marcus.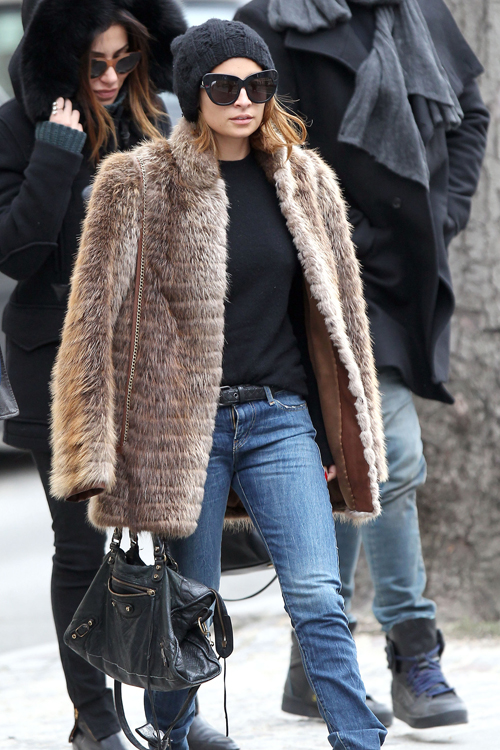 6 / 16
The Dior Fall 2013 show had plenty of notable attendees. Here, French star Melanie Laurent (you may remember her from Inglourious Basterds) carries a Dior Lady Dior Bag.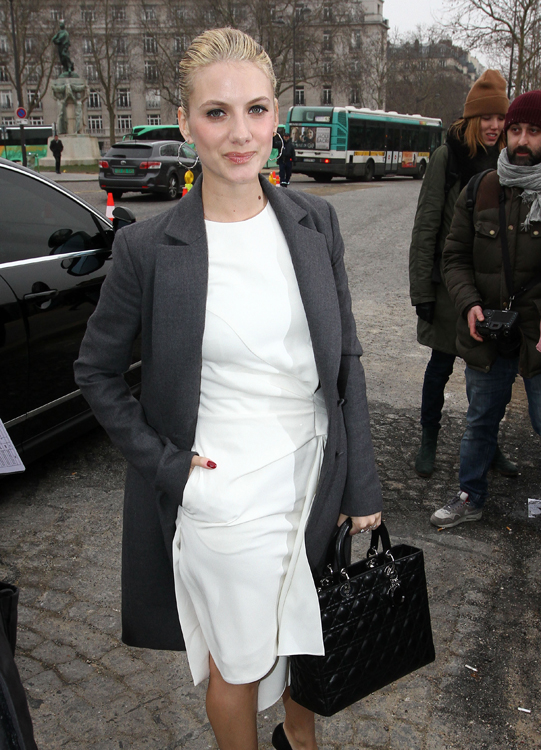 7 / 16
Known Dior aficionado Olivia Palermo carried a Dior Miss Dior Bag to attend the show.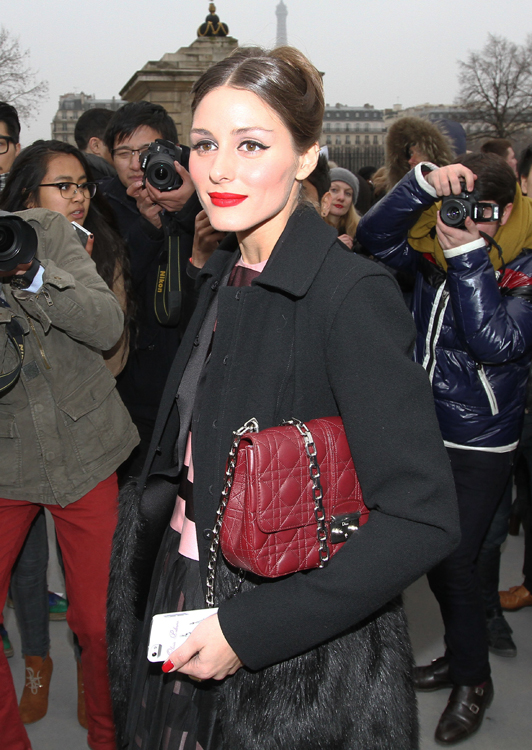 8 / 16
At Chloe, Chinese actress Zhang Yuqi carried a petite Chloe Marcie Satchel. A bigger version can be yours for $1,8965 via Neiman Marcus.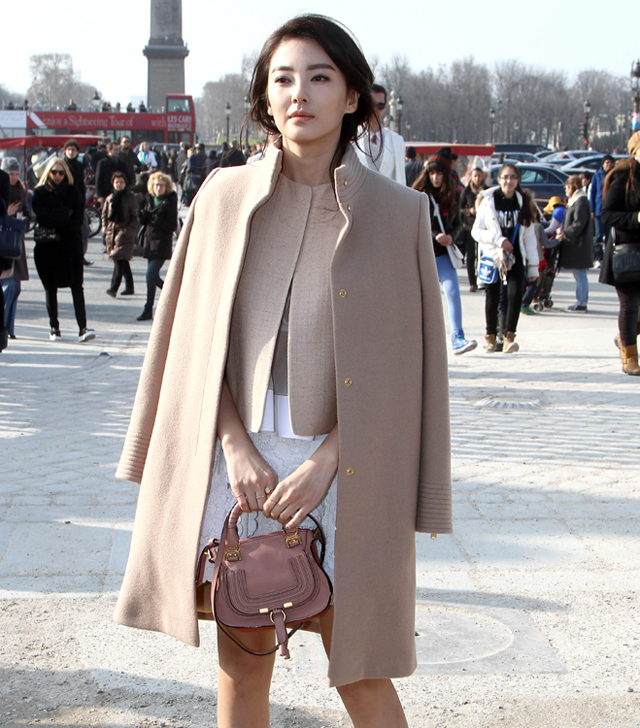 9 / 16
French It Girl Marie Ange Casta carried a Chloe Sally Shoulder Bag trimmed in fur to the designer's show. Buy the all-leather version for $1,695 via Nordstrom.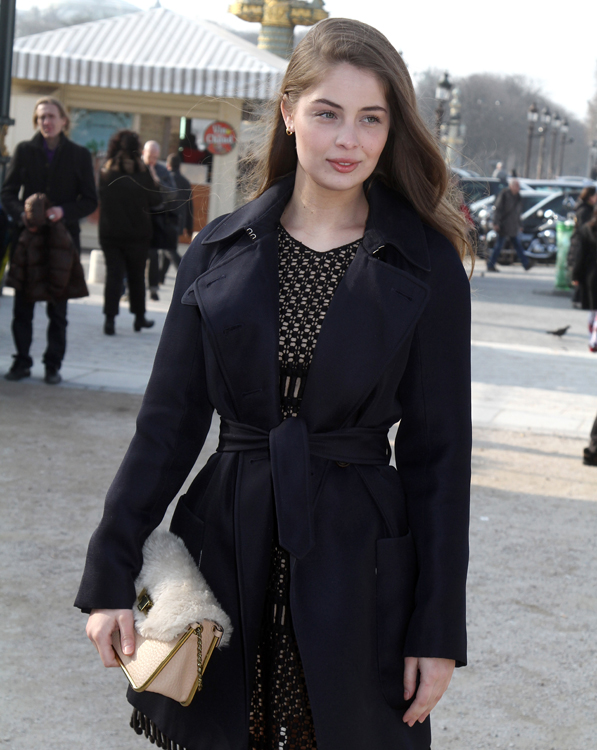 10 / 16
I'm not sure exactly which show Russian fashion star Miroslava Duma was headed to in this photo, but wherever she was going, she went there with a beautiful Hermes Kelly in either crocodile or alligator.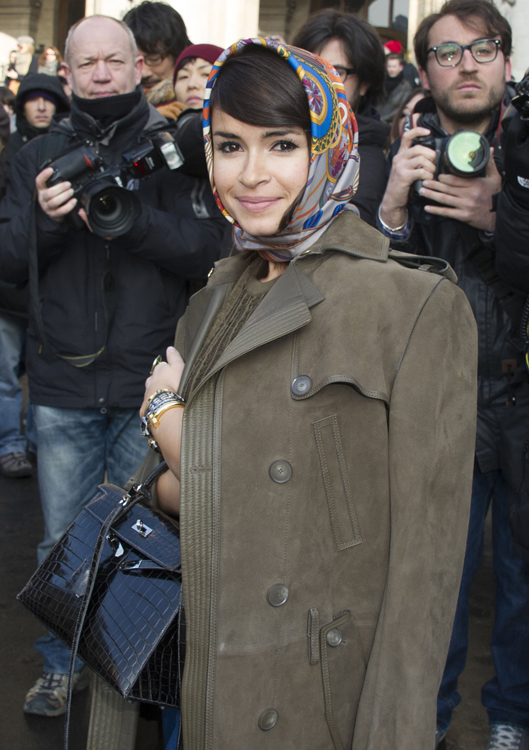 11 / 16
Actress Jessica Chastain was seemingly everywhere during PFW - here, she's headed into Givenchy headquarters while carrying a Givenchy Lucrezia Satchel. It can be yours for $2,140 via Barneys.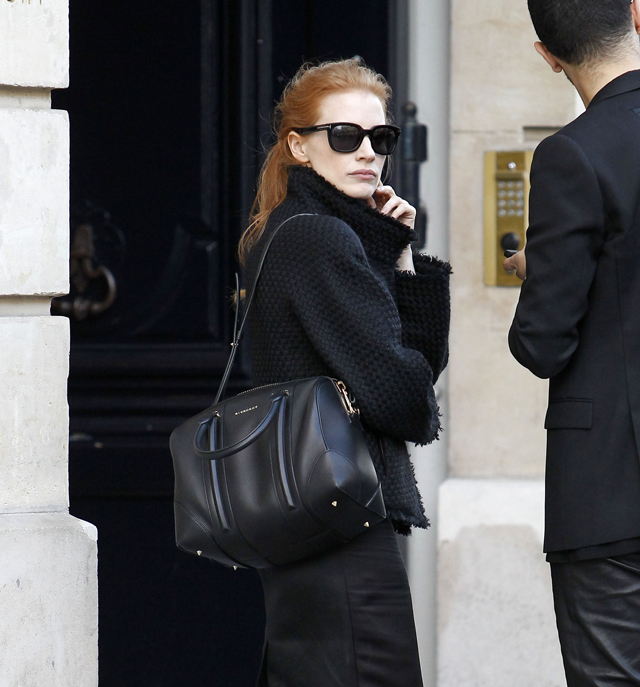 12 / 16
Jessica also lead off the celeb arrivals at the star-packed Louis Vuitton Fall 2013 show, carrying a bright purple Louis Vuitton Epi Leather Noe Bag. Get a bicolor version for $1,680 via Louis Vuitton.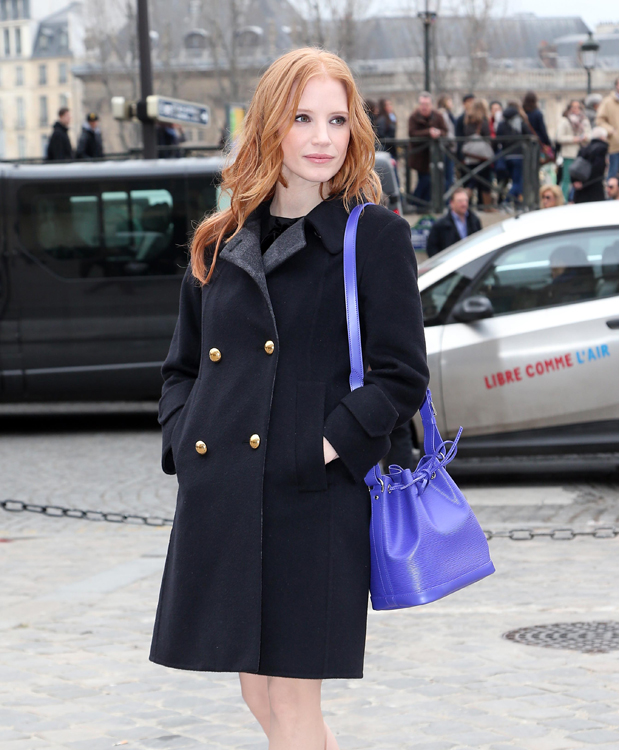 13 / 16
Naomi Watts also showed up with some colorful LV - a minty green Louis Vuitton Epi Electric Alma Bag, to be precise. It can be yours for $2,740 via Louis Vuitton.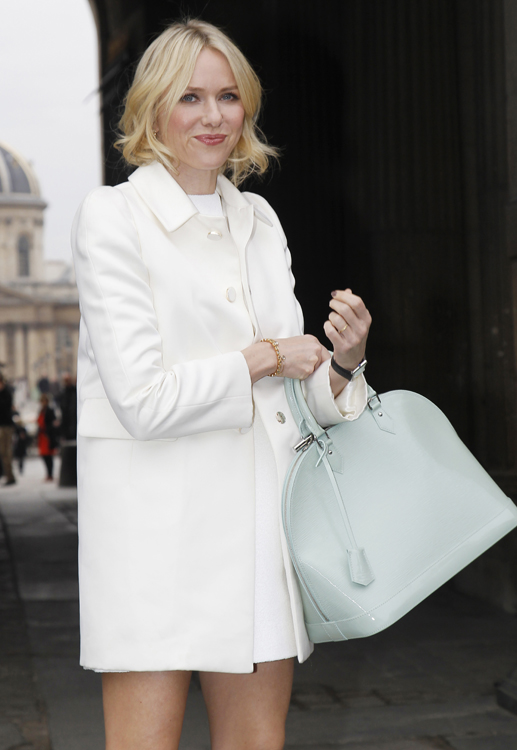 14 / 16
Chinese star Fan Bingbing also gave some love to the Alma with the much smaller Louis Vuitton Epi Alma BB. Buy through Louis Vuitton for $1,380.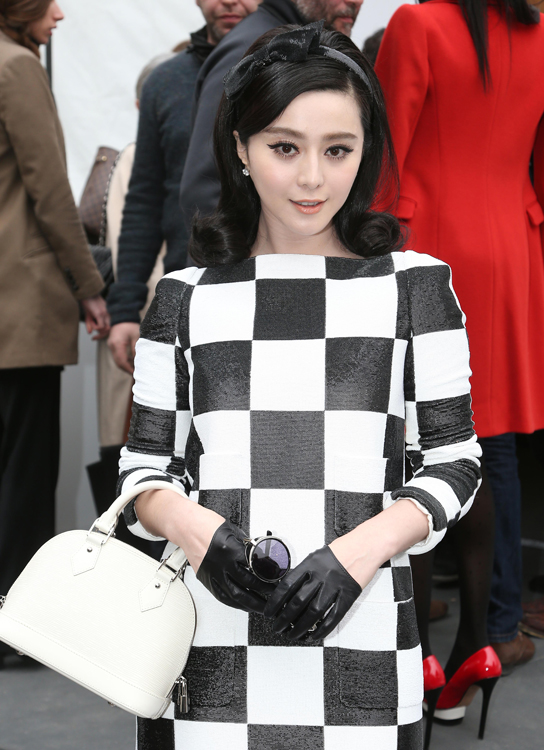 15 / 16
Actress Lily Collins attended the LV show carrying a Louis Vuitton Flap Bag. (My search attempts turned up no official name, but I know one of you guys will know within 15 minutes of this post going up, because you guys are the best.)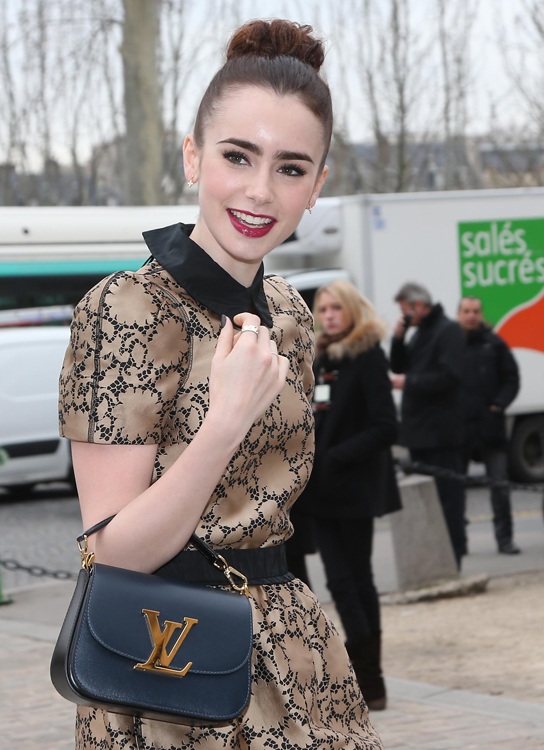 16 / 16
Rounding out the celebs for the week, Brazilian actress Mariana Ximenes arrived at Louis Vuitton carrying a Louis Vuitton Minaudiere Petite Bijou, which can be yours for $5,250 via Louis Vuitton.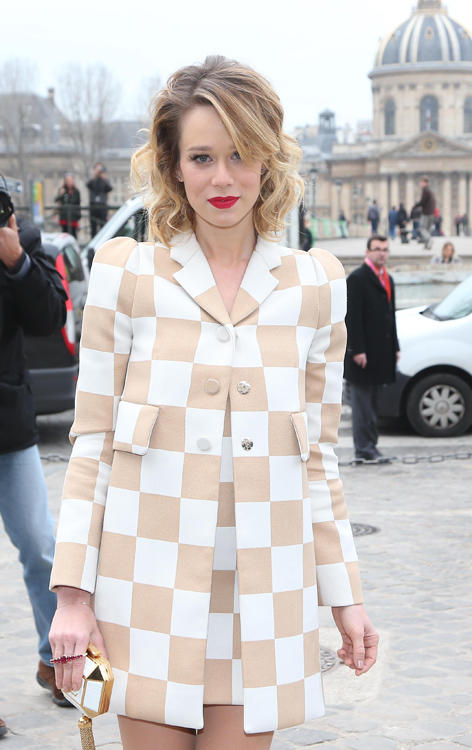 P.S. Please consider supporting our small, bag-loving team by clicking our links before shopping or checking out at your favorite online retailers like Amazon, Neiman Marcus, Nordstrom, or any of the listed partners on our shop page. We truly appreciate your support!