Lily Collins has been carrying the same Chanel bag for months, but what's definitely more shocking is that it's not a Boy Bag or a Classic Flap. It's the Chanel Gabrielle Bag. The Gabrielle was only recently introduced as part of the Chanel Spring 2017 collection, and while the brand is deadly serious about it, celebrities have been slow to work it into their rotation. With one obvious exception: Lily Collins. Lily Collins loves her Gabrielle.
1 / 8
Here she is grabbing a lemonade with her mom in LA, with her shiny new Gabrielle in tow.
2 / 8
This is a more recent snap of her running errands around LA with her Gabrielle. As her outfit implies, she is gym-bound.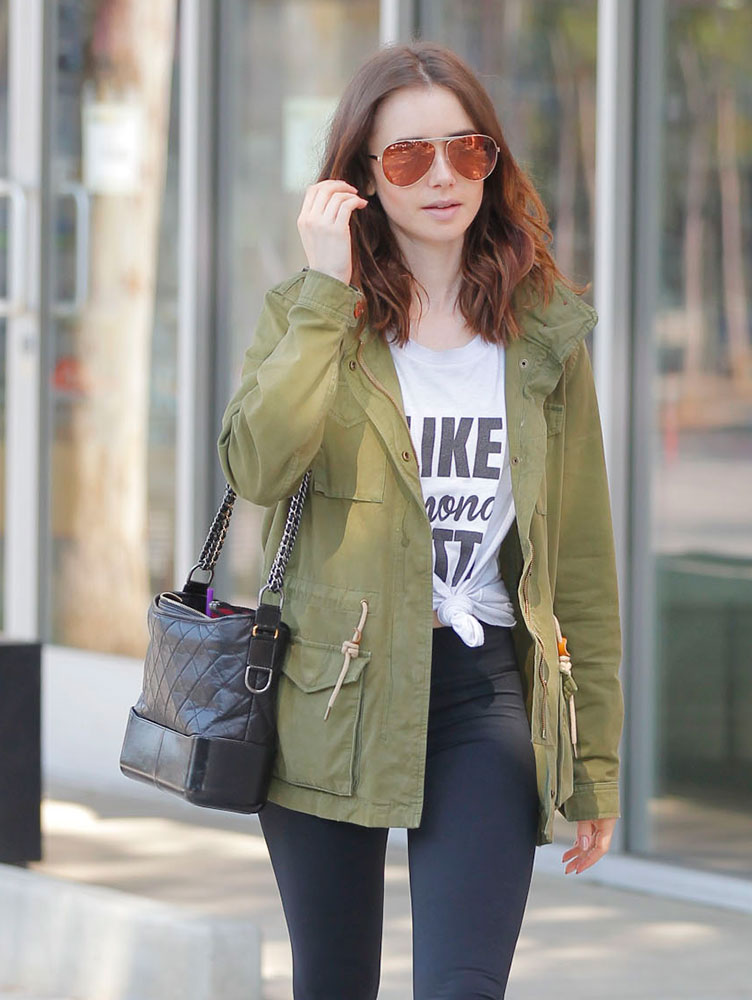 3 / 8
And here she is leaving the gym in LA with the bag. This bag was designed by Karl Lagerfeld, and modeled by Pharell Williams in its respective ad campaign, because it's 2017.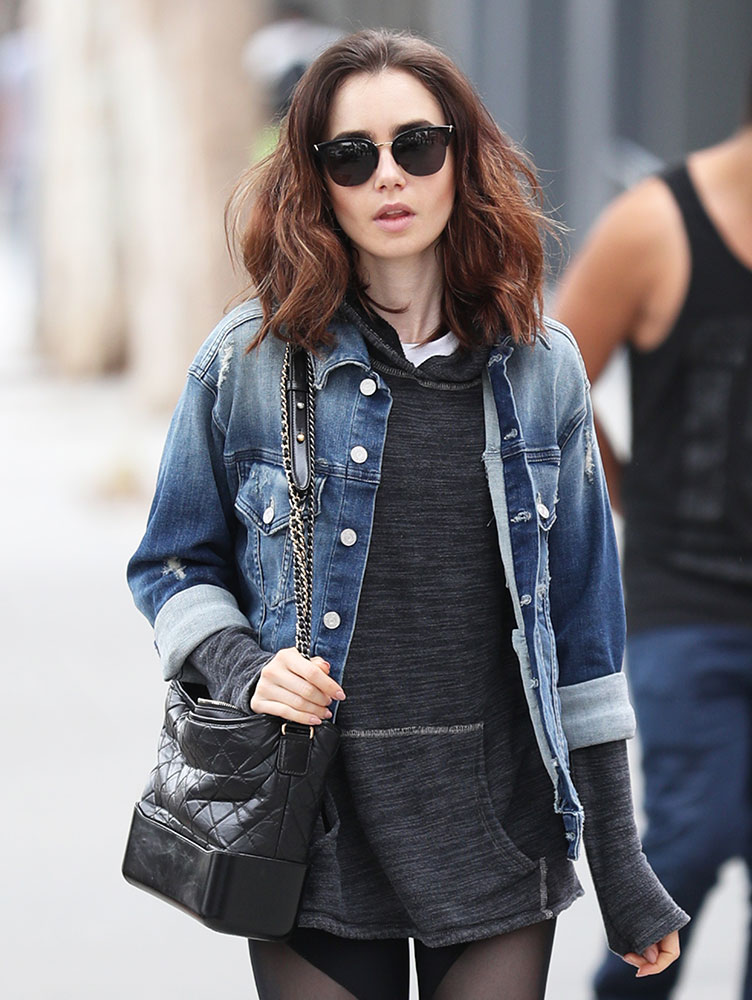 4 / 8
Look again, this is not the same photo! This is just a serious gym look that Lily is particularly fond of.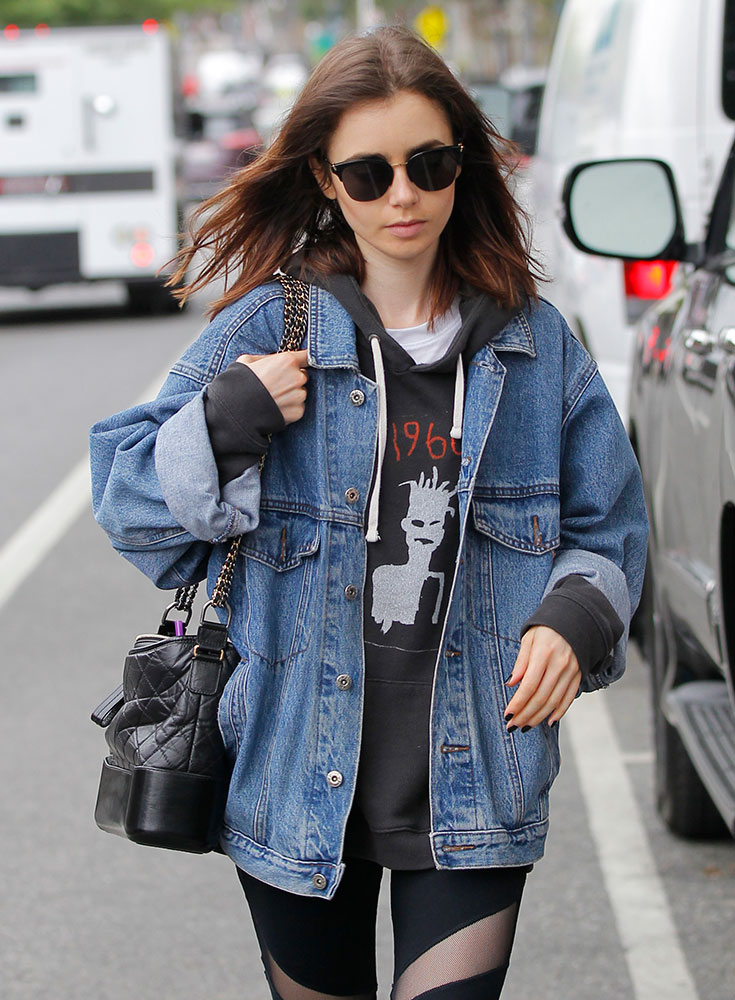 5 / 8
Here's Lily with her Gabrielle at LAX. What's really unusual about this bag is that it's currently being advertised to me via Spotify. Which has to mean Karl tried to design a bag for millennials.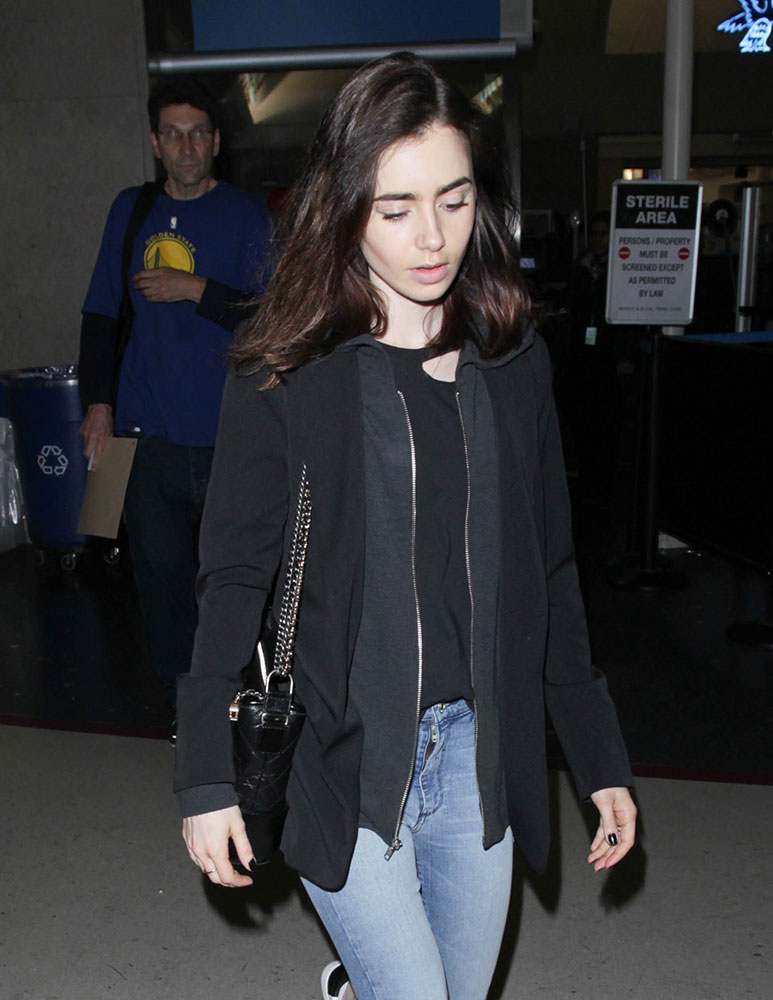 6 / 8
This is an excellent shot of Lily's Gabrielle outside of JFK. This quilted black leather hobo version of the bag is $3,600. A smaller version goes for $3,200.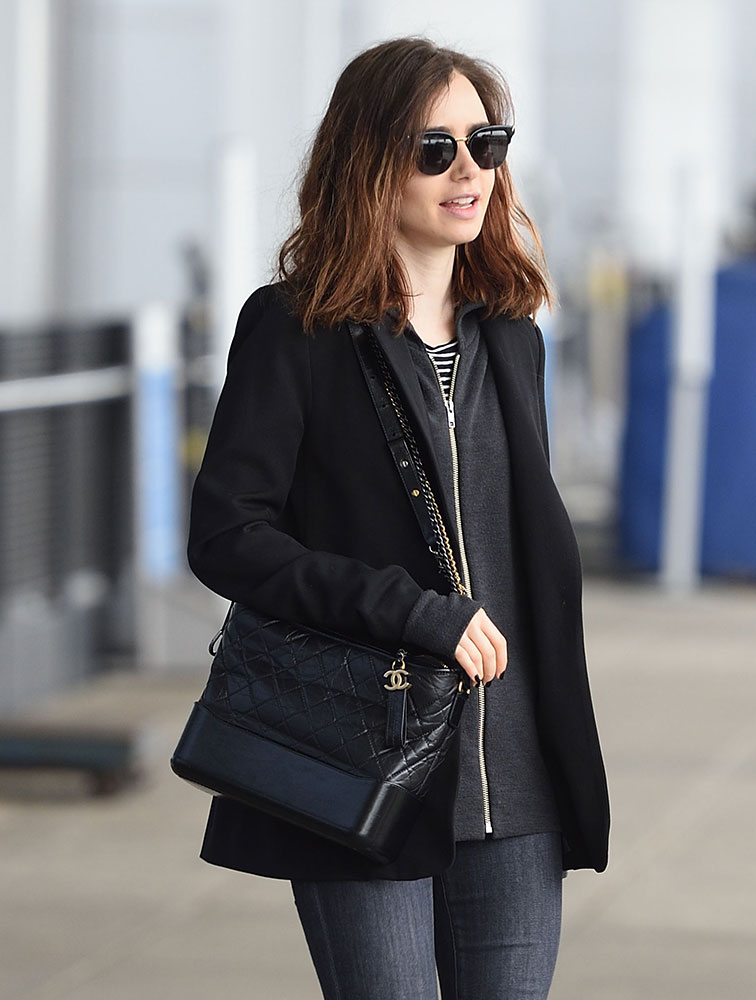 7 / 8
That denim jacket tells us it's time to hit the gym once again. This bag is made partially of aged lambskin, which accounts for the slightly worn-in look.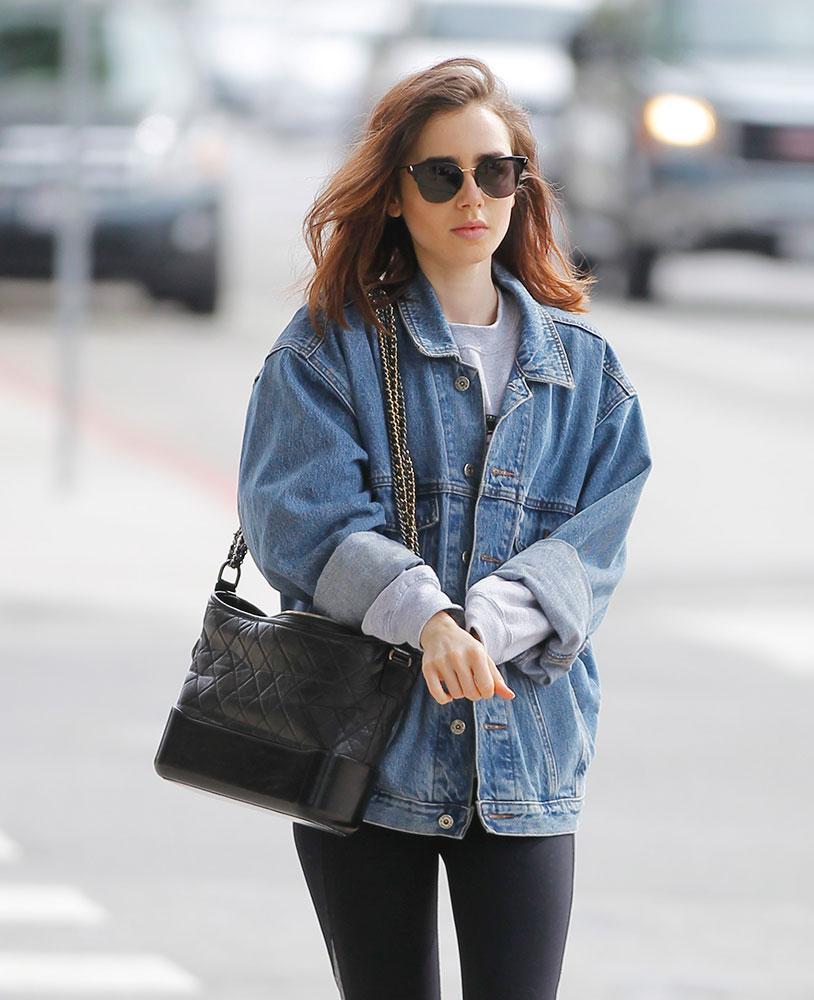 8 / 8
Or alternatively, it's slightly worn in, as well loved bags tend to get with time. What are your thoughts on the Gabrielle, PB fam?