In some ways, celebrities live on a different planet than you and I, but in other ways, they're not that different at all. Most famous people weren't born famous (or rich), and if they became that way in adulthood, they probably still remember what it was like to be a normal. That nostalgia, I believe, is what drives the already-rich to attend "gifting suites" like film producer Jennifer Klein's annual Day of Indulgence party in Brentwood. Sure, none of these women need free stuff, and they probably get enough mailed directly to their assistants as it is, but who among us would look that gift horse in the mouth, even if we're already comically over-indulged?
Paparazzi became aware of this party and its many high-profile attendees years ago, and without fail, they're there to document the comings and goings of millionaires hoping to snag a couple of glasses of champagne and a gratis pair of jeans. The stars know they'll be photographed, too, so they come all dressed up. Luckily for us, that means a lot of good handbags get toted to and from Klein's house, and we combed the pages of paparazzi pics from this year's to scope out the best bags.
1 / 14
This appears to be a brand new version of this bag, which was designed for the Whitney Museum opening, and Amy appears to be headed to give a valet a fat tip.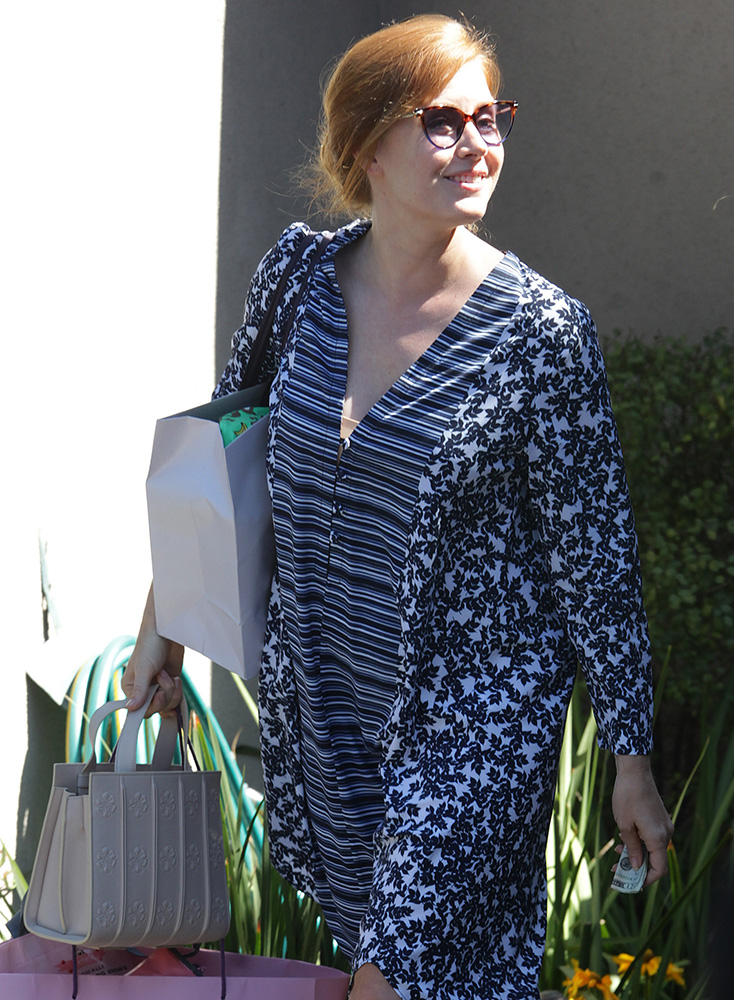 2 / 14
Anna Faris is a very successful actress who's married to an action movie star, so it's almost refreshing to see her pull up to this swank party with such an accessible bag in tow.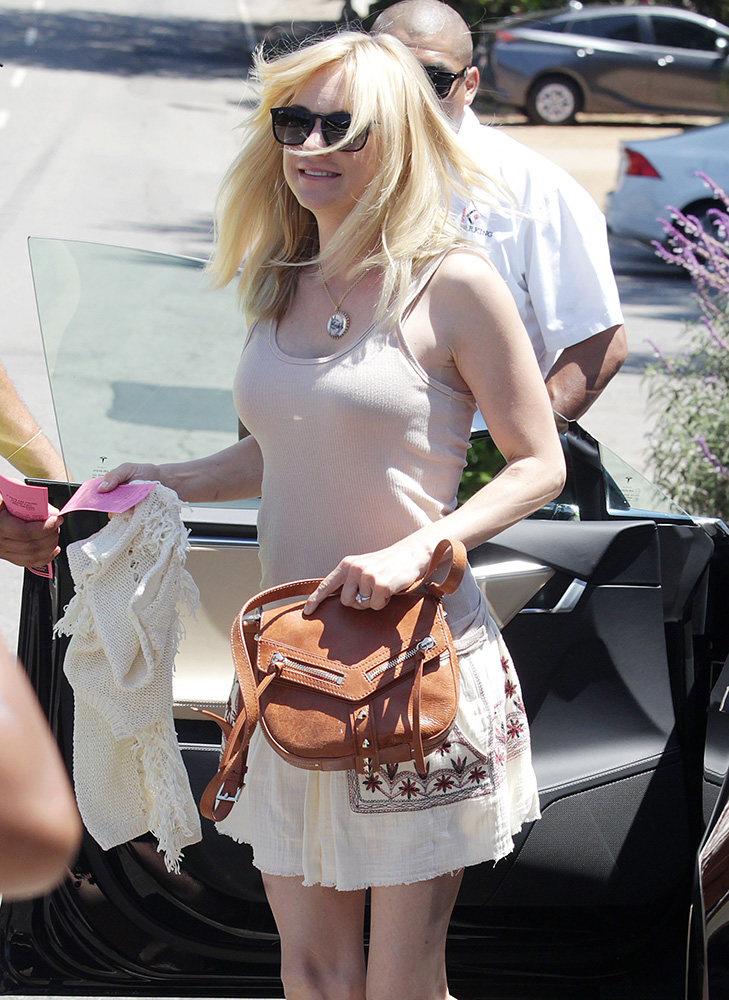 3 / 14
Bryce Dallas Howard
Louis Vuitton Damier Azur Neverfull Tote
Bryce appears to have brought a large, mostly empty tote to the free stuff party, which is just smart planning.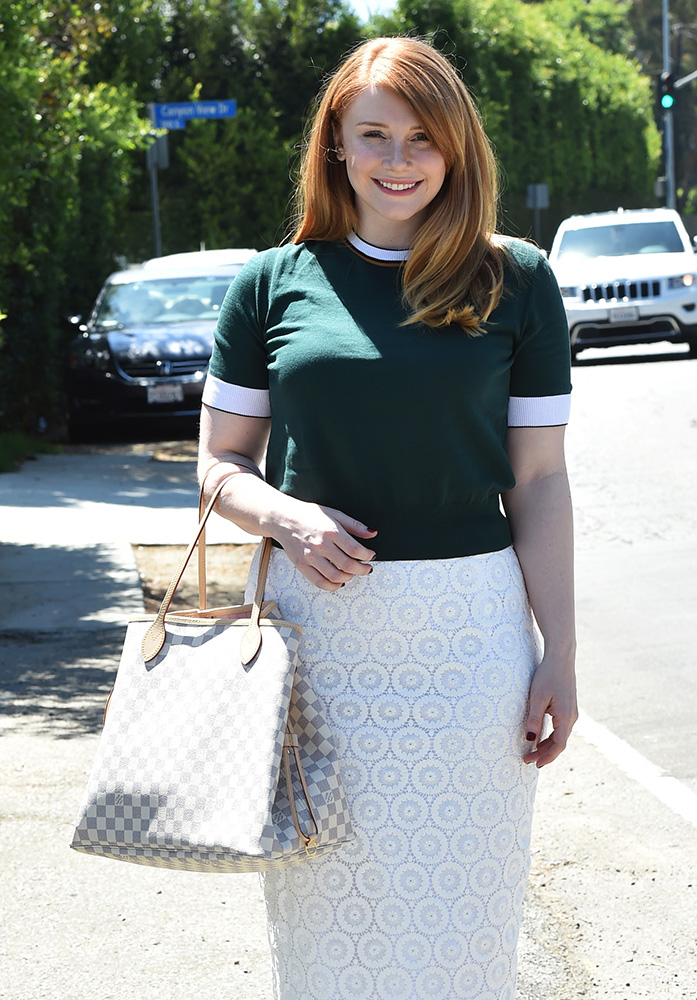 4 / 14
Constance Zimmer
Rebecca Minkoff Festival Feed Bag
$295 via Rebecca Minkoff
Another surprisingly accessible handbag, this one on the arm of UnREAL star Constance Zimmer.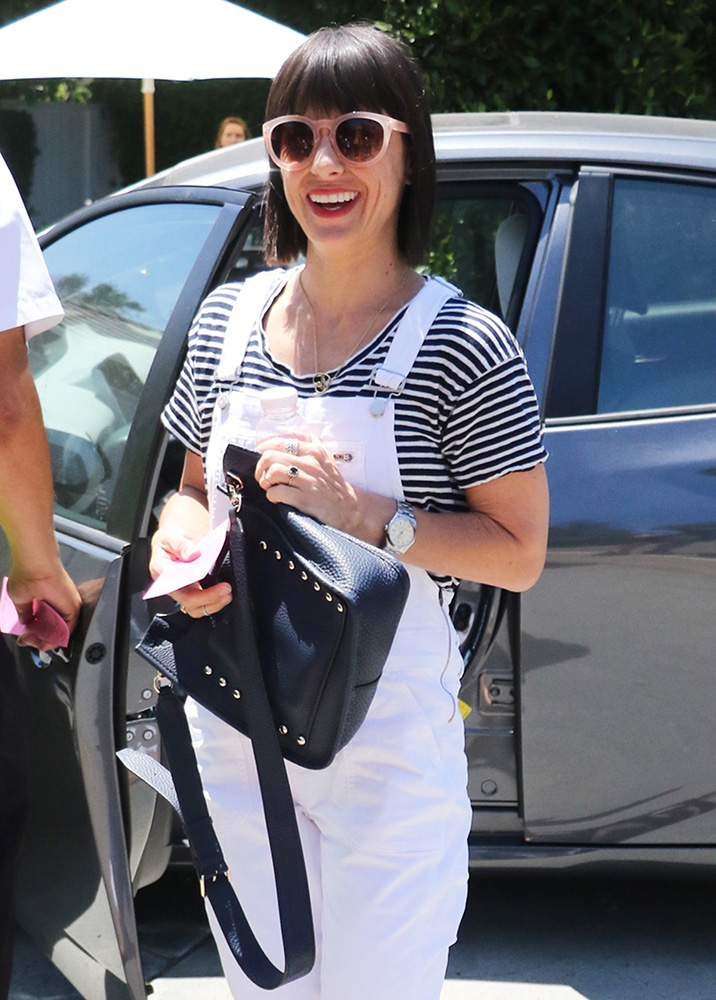 5 / 14
It took me until just now to realize that Elizabeth is probably where half of this brand's name comes from.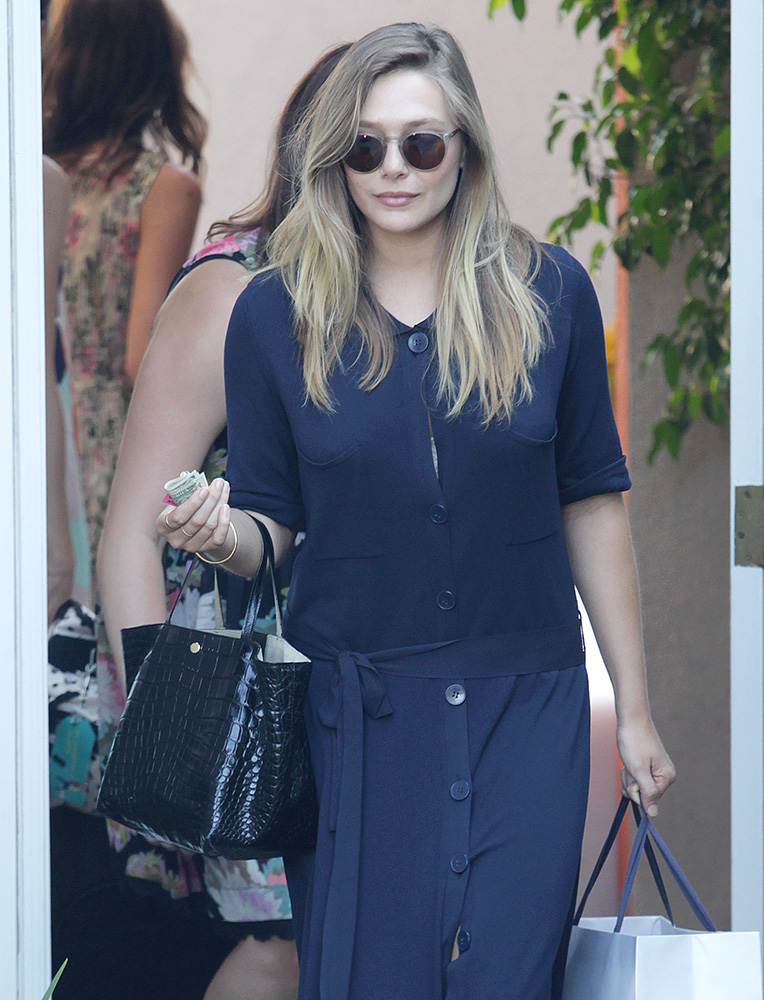 6 / 14
Jennifer Lopez is arguably the richest of the famous ladies who attended this party, but J.Lo is also the kind of woman who takes advantage of the available opportunities in life.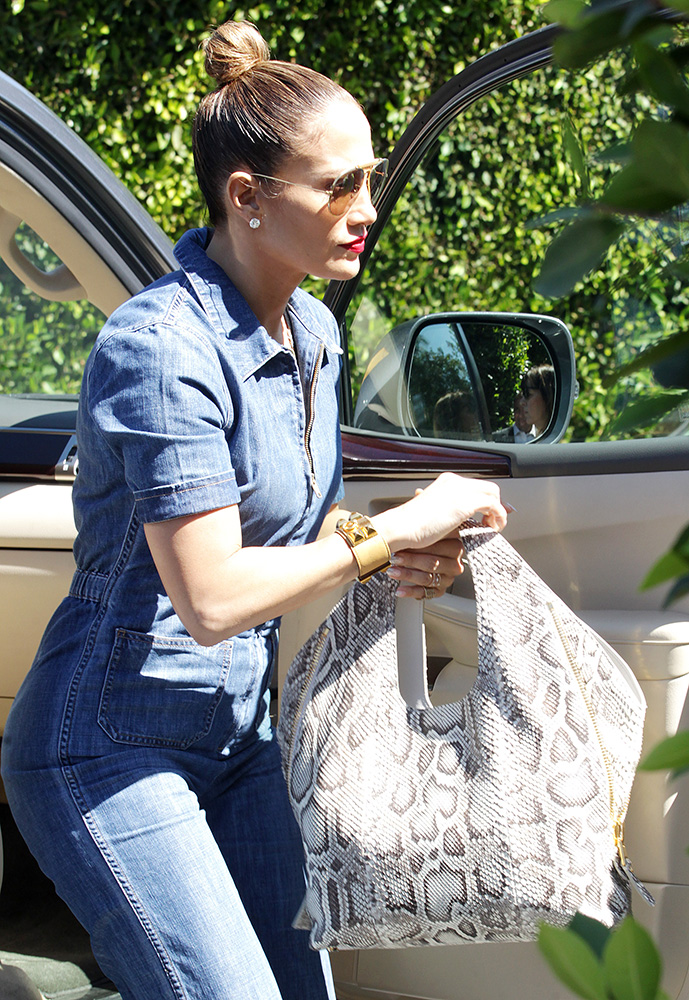 7 / 14
With a purse of this size, Katharine will definitely have to make use of the provided shopping bags to haul her stuff home.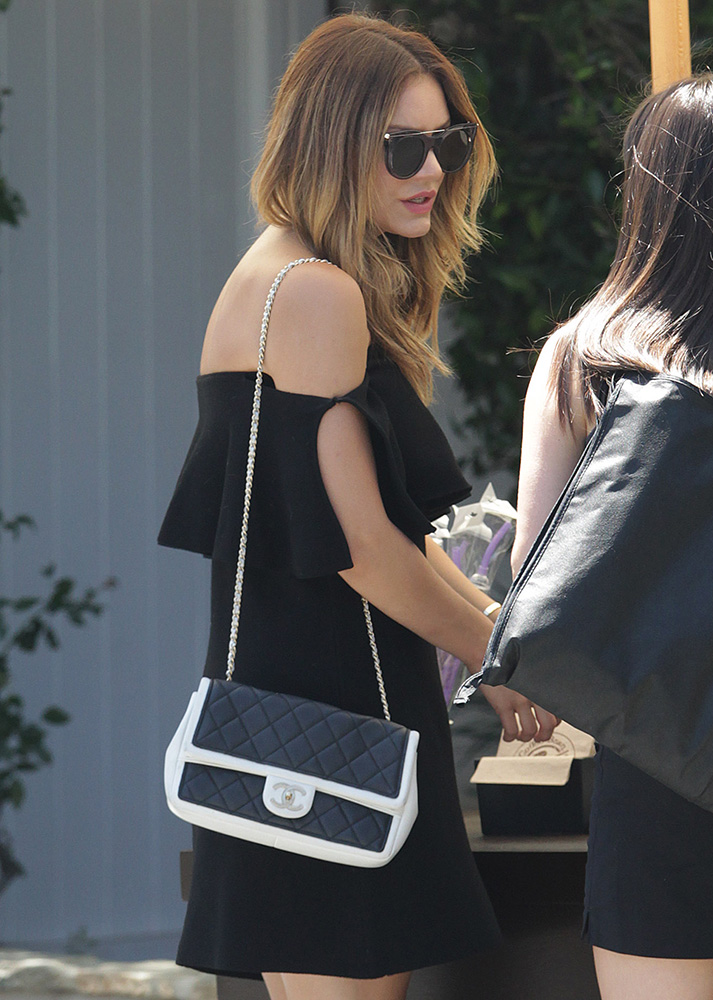 8 / 14
Kerry Washington
Kerry plays things notoriously close to the vest when it comes to her family and private life, so I'm betting this large clutch of unknown origin was chosen specifically for its pregnancy-obscuring qualities.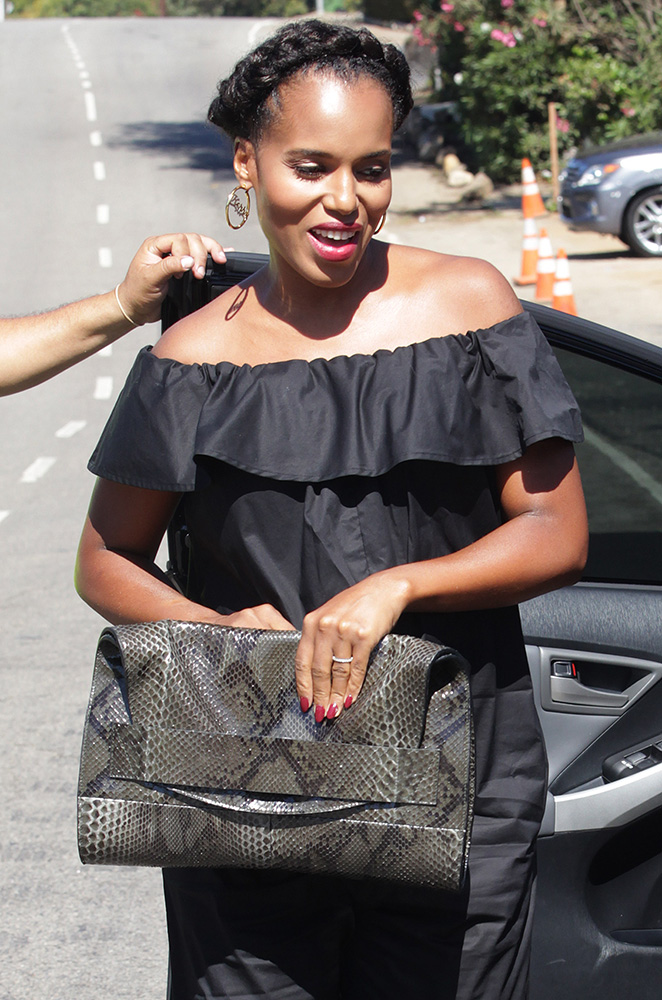 9 / 14
Kristen Bell
Loeffler Randall Flap Bucket Bag
$350 via Saks
This bag looks lightweight and roomy and I respect Kristen's choice very much.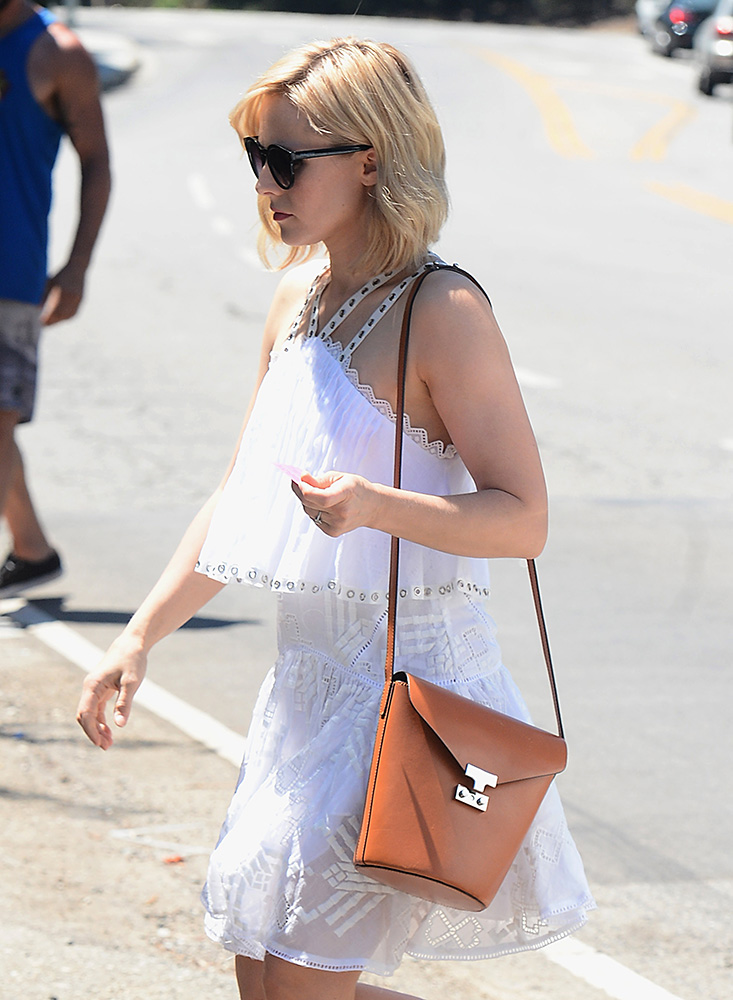 10 / 14
Lucy's bag is cute, of course, but I'm much more interested in her sunglasses, which are perfect.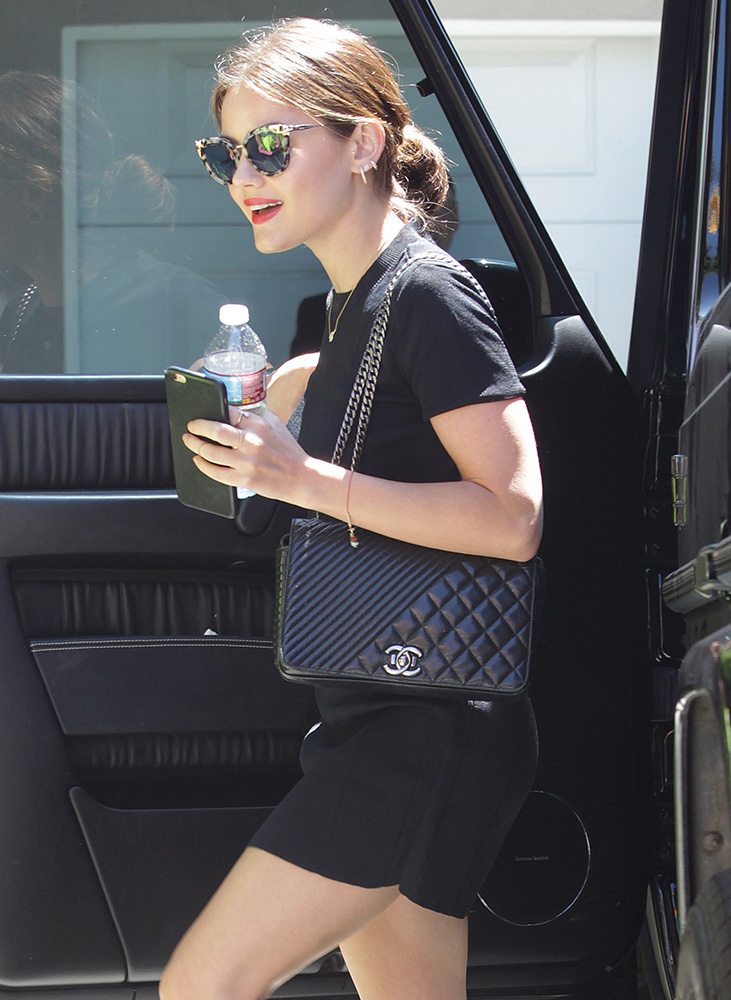 11 / 14
Melissa Benoist
Melissa Benoist is rather new to fame, which is perhaps why she didn't go with the flashy designer bag just yet. If you recognize this one, please illuminate us in the comments.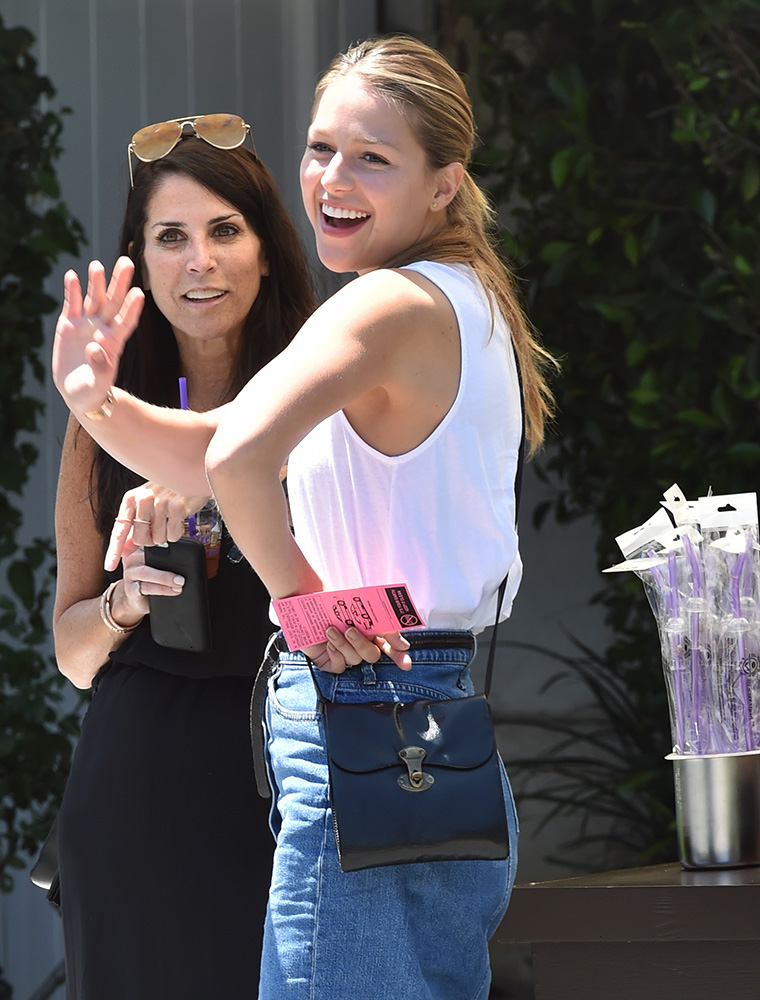 12 / 14
I hope that is a shadow instead of a stain on Olivia's Trio, but I fear the worst.
13 / 14
Okay, hypothetically, is there a way to transplant Shay's hair onto my head? Hypothetically!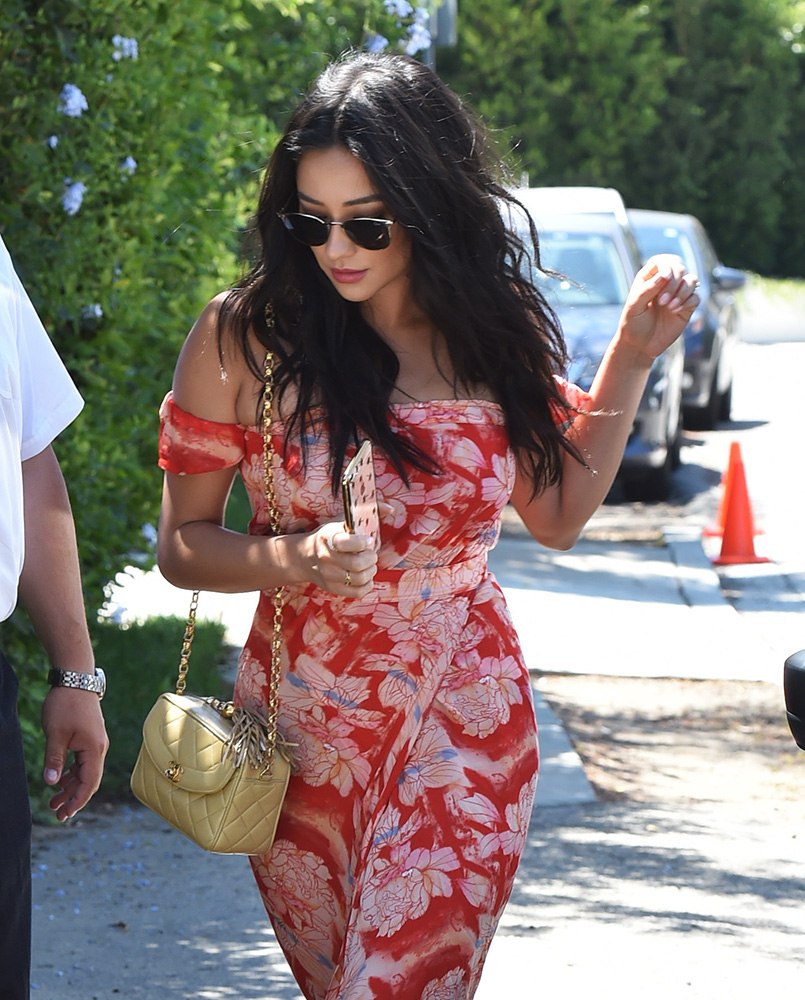 14 / 14
Sophie Turner
Louis Vuitton Twist Bag
If you're unfamiliar with Sophie, you might not be much of a Game of Thrones fan. (Me either, honestly.)