Brunello Cucinelli is a luxury brand that's been around for some time but has never been particularly well known for its bags; instead, cashmere knitwear seems to be this Italian brand's show pony. Recently, however, Jennifer Garner has taken a real shine to their bags, and here we are. It makes sense, though; Brunello's handbags are neutral and super luxurious, which tends to be her preference. Her two favorite styles are on full display below, and they're two different bags from the brand's main bag line, the Brunello Cucinelli Monili. The black bag is only available for pre-order, however, so someone is definitely the recipient of a little reciprocal brand love.
If you're curious about this relatively unexplored bag line, you can check out more Brunello Cucinelli via Neiman Marcus and Saks.
1 / 8
Here's Jen taking the kids to church with soon-to-be ex-husband Ben Affleck. You can pre-order this bag from Saks for $2,795, because nothing is truly sacred.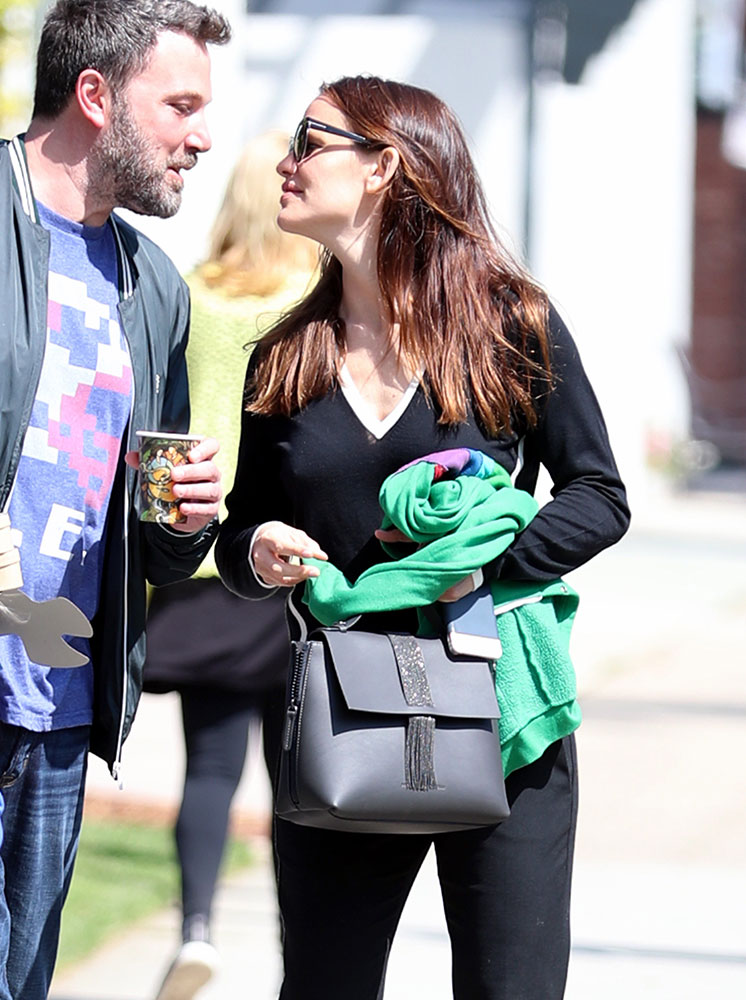 2 / 8
And here's a rare shot of Jennifer Garner and her Brunello Cucinelli bag in front of a dumpster! Oh, the indignities of being a star out in the world. This is the same bag, but from the back.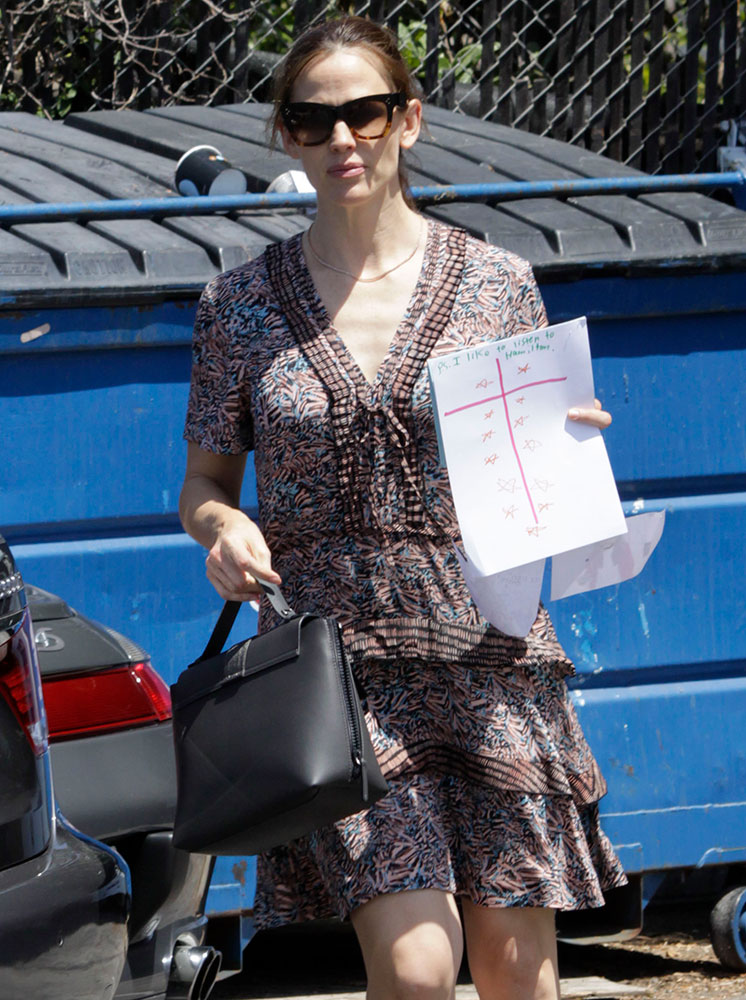 3 / 8
Jennifer does enjoy the occasional shopping trip with giant iPad and friends.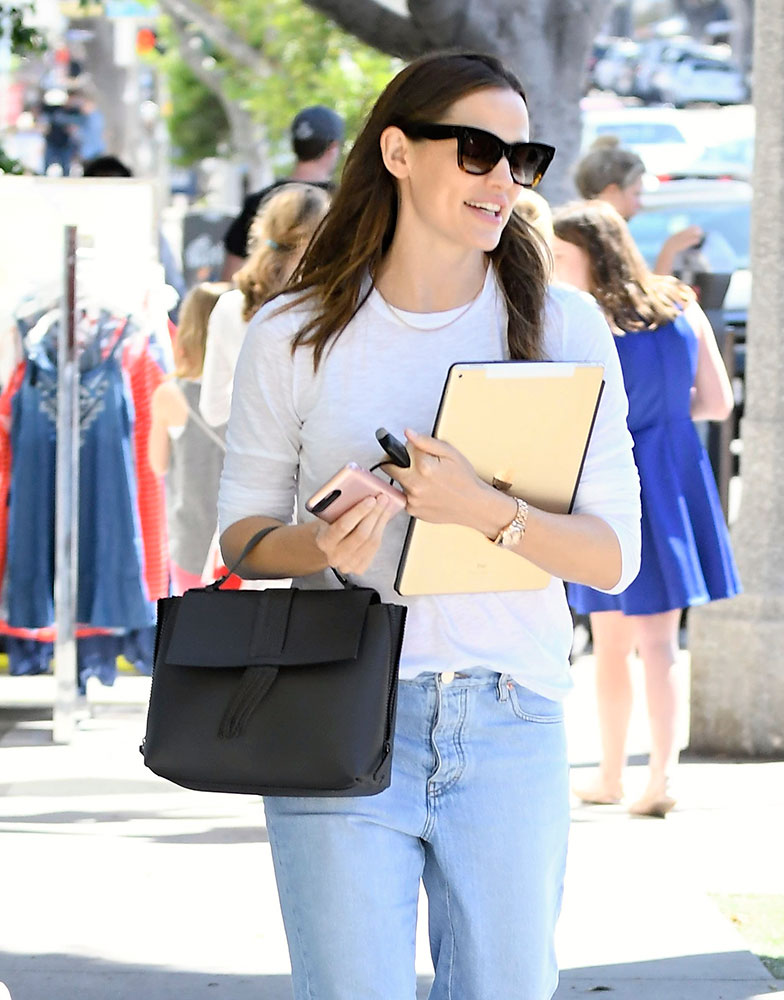 4 / 8
Case in point: this is a very recent shot of her shopping on Madison Avenue with a calf Brunello Cucinelli Bag that really looks like it's made of wool. I see what you're doing, Brunello.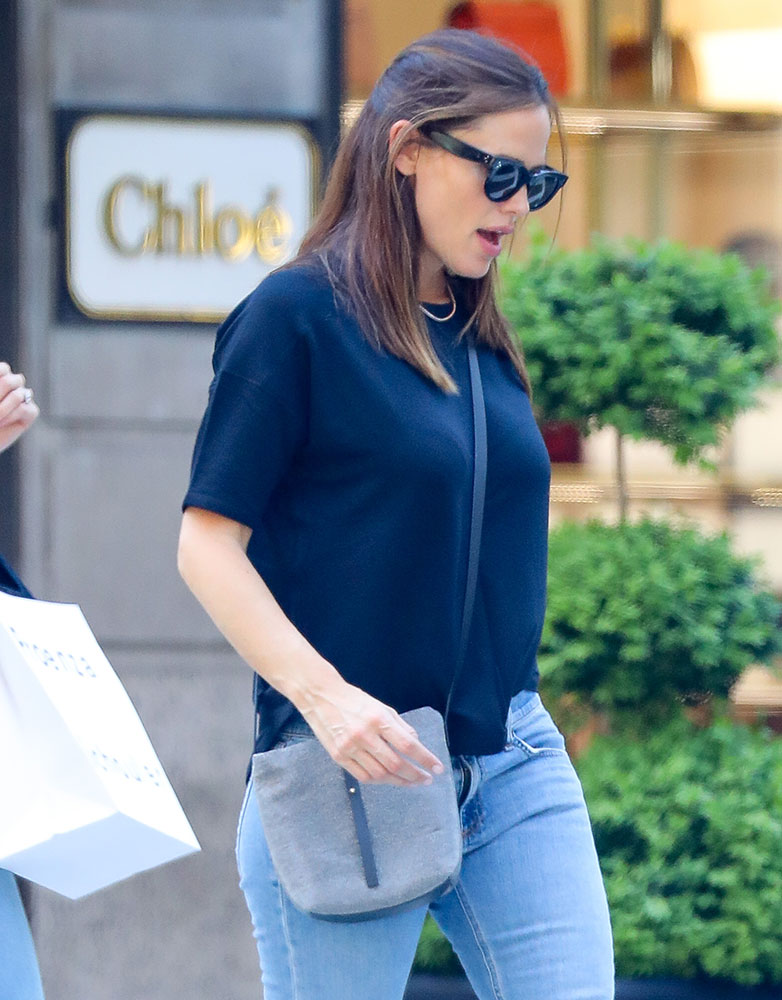 5 / 8
She brought the same Brunello Cucinelli mini bucket bag to Mother's Day church. This one is ready for the taking and can currently be found at Neiman Marcus for $3,745.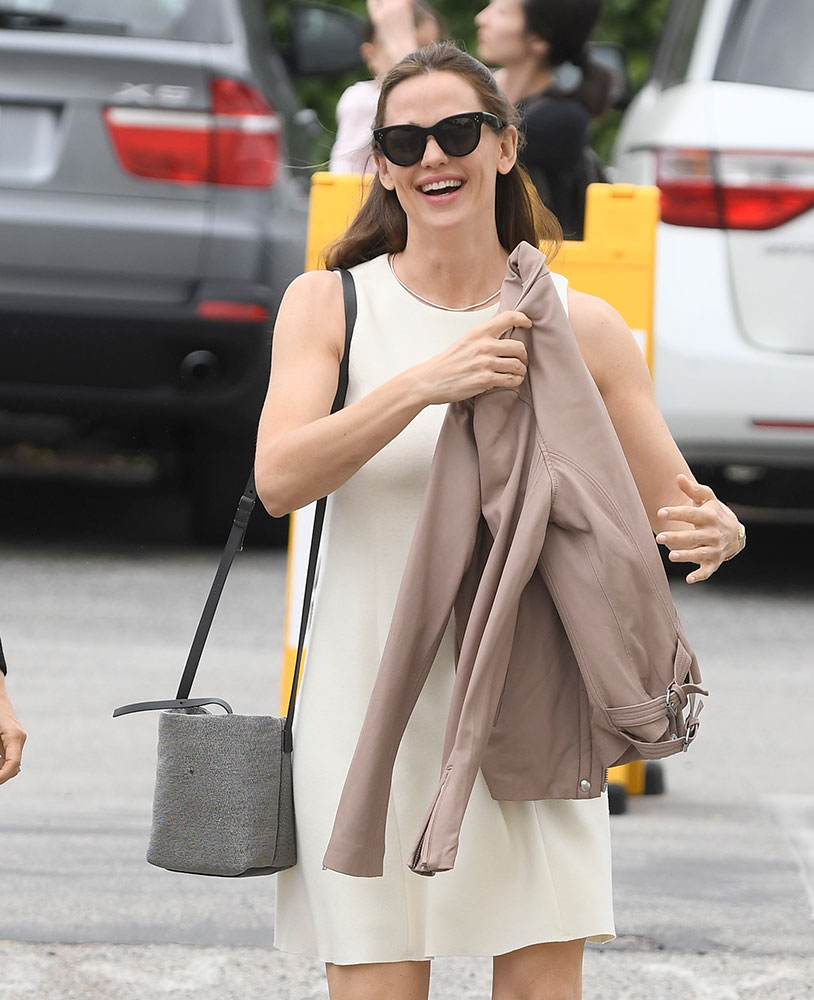 6 / 8
Chuuuuurch! Once again, for the sinners in the back pews.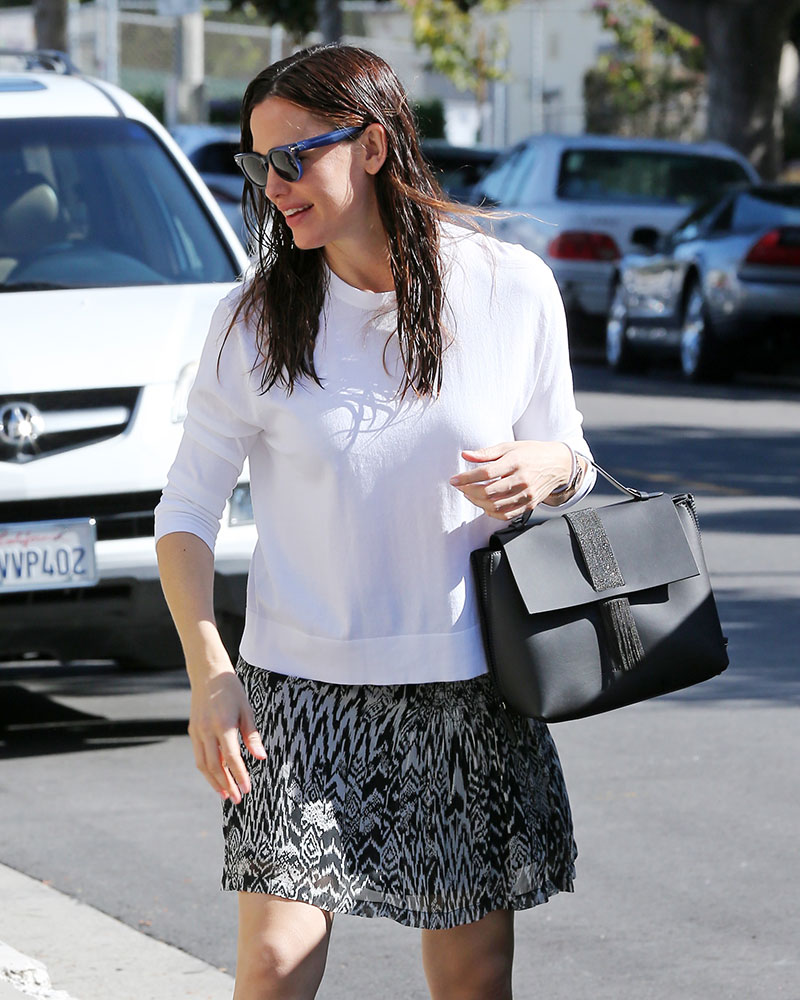 7 / 8
Here's Jen grabbing some morning joe in LA. Did I mention this bag is a full grand more than the other one, for reasons I don't totally understand? Are Monili beads the most luxurious of all beads?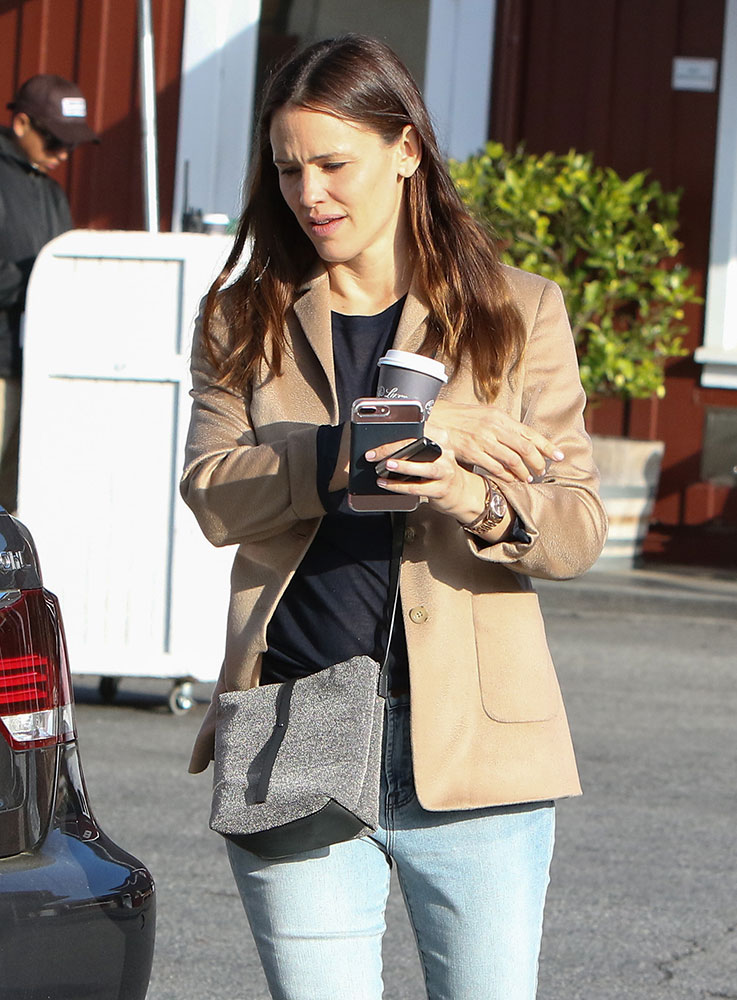 8 / 8
And finally, just gabbing on her iPhone while out and about! Brunello forever!