As to be expected, the movement of celebs is finally winding down a bit, but a select few celebs continue to pop up (hence the multiple sightings!). While some stars continue with business as usual, others are taking it slow, spending time with family, and enjoying the slowness their busy lives crave. Overwhelmingly, stars gravitated towards Gucci this week—both new and old! We're also checking in with Ms. Gaga for the first time in quite a bit, and you won't be surprised what brand she was spotted carrying. Check out the full set of celebs and their bags below!
Celebs favor Gucci both new, and old!
Lady Gaga, forever a Hedi Slimane stan, was spotted while in New York carrying the latest from Celine. She debuted the brand's new Trapeze Triomphe Bag in white shiny calfskin.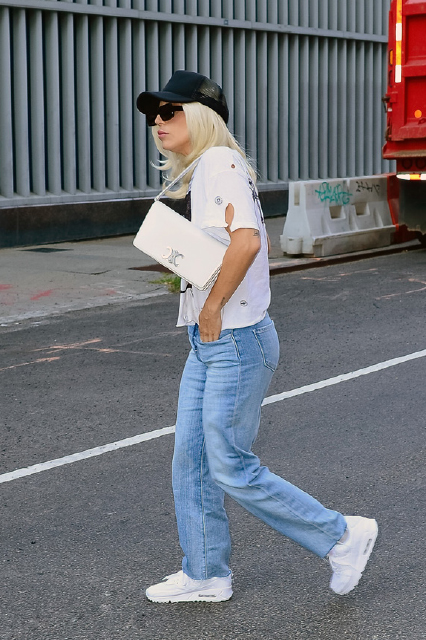 Another day another Hedi Klum outfit (and it's not the only one!). As other celebs wind down and vacation, soaking up the last licks of summer, Heidi headed to the set of America's Got Talent in a stunning floral maxi dress and summer season, Gucci Diana.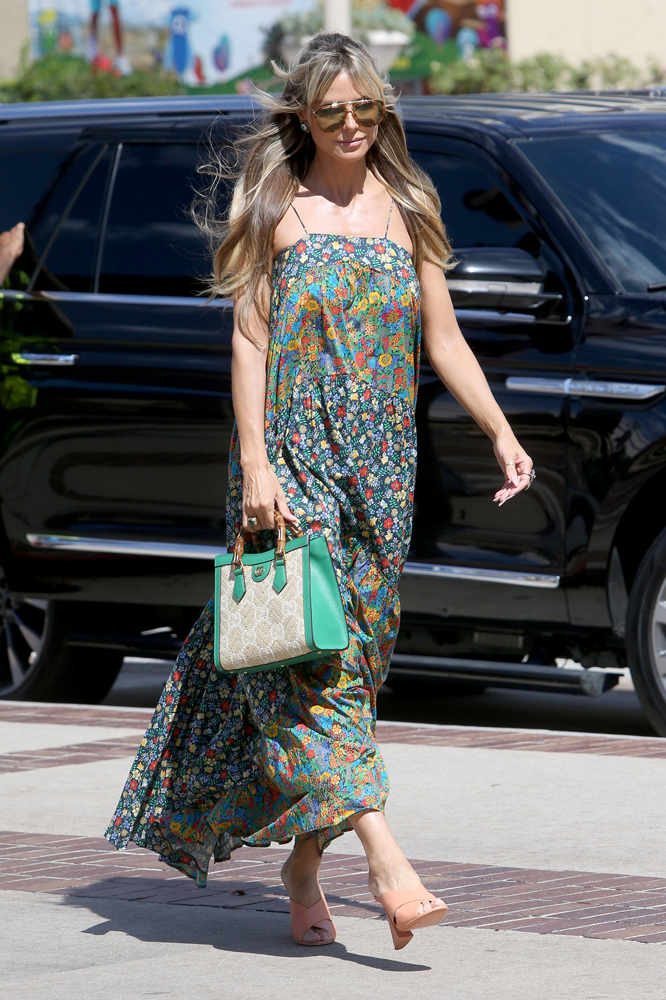 Another day, another Heidi Klum outfit. This time she paired a pink power suit with everyone's favorite power bag: an Hermès Birkin.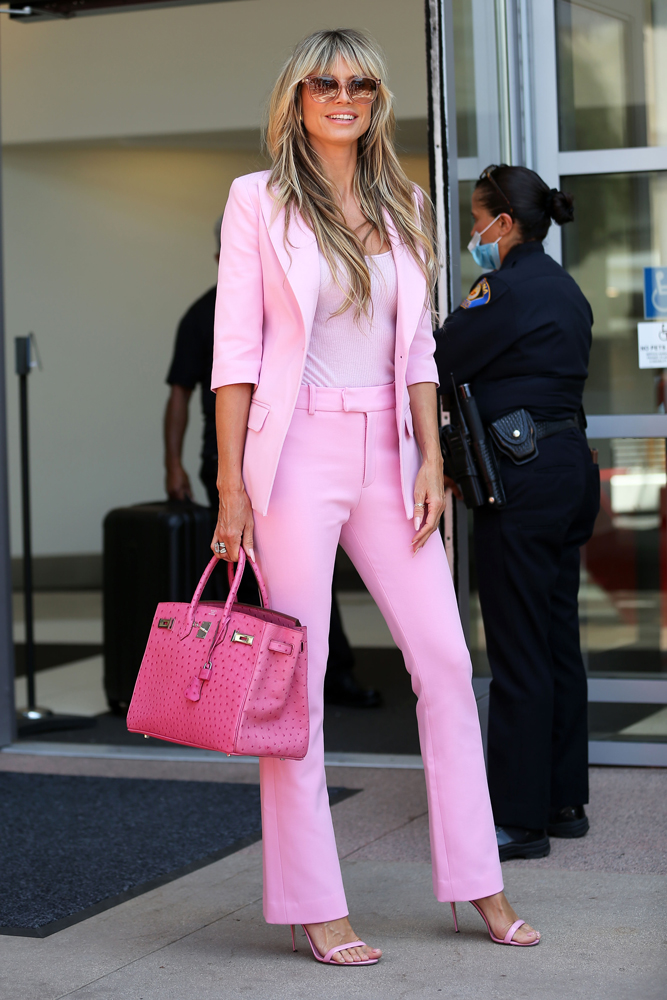 World traveler Jennifer Lopez (seriously, can anyone keep track of where she is?) was seen leaving the famed Bergdorf Goodman in New York. Was she picking up a new designer bag? Who knows. Maybe.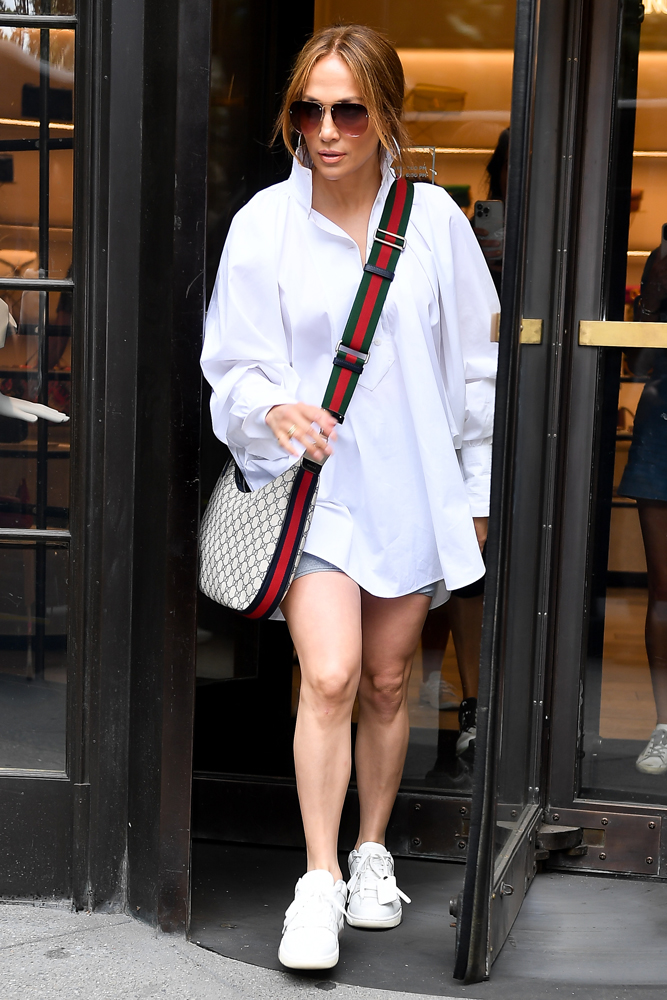 During her New York tour, Jennifer Lopez wore sky-high platforms with a long sheer floral dress. She carried a Valentino Supervee bag.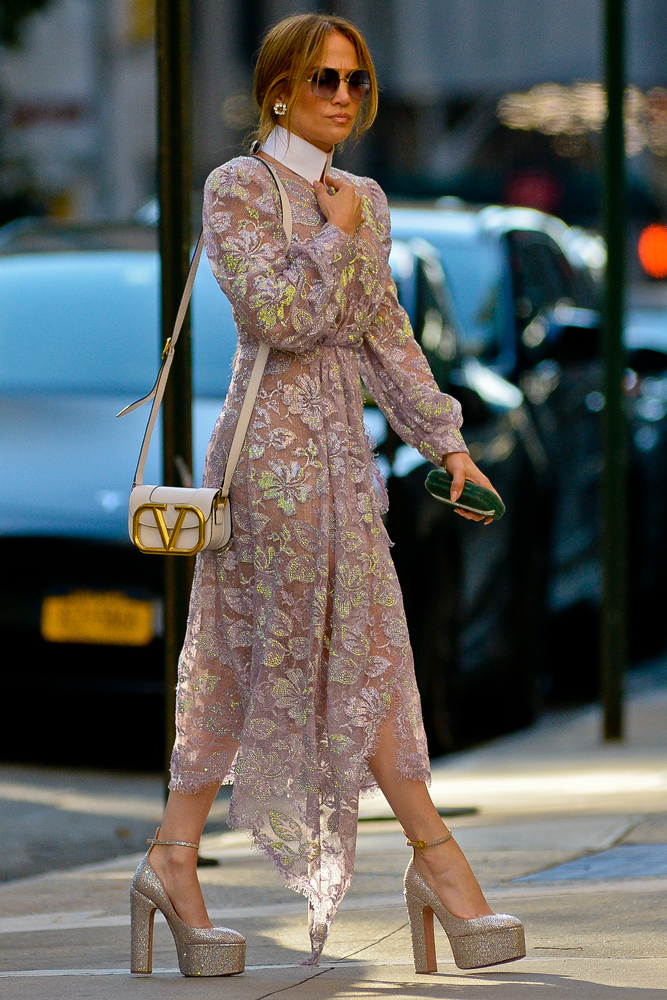 Julianne Hough continues to wow the streets of New York with her lewks, but sadly her tour de New York is ending. She was seen heading to work for her final performance of POTUS, wearing a denim jumpsuit and carrying a Saint Laurent Loulou Bag.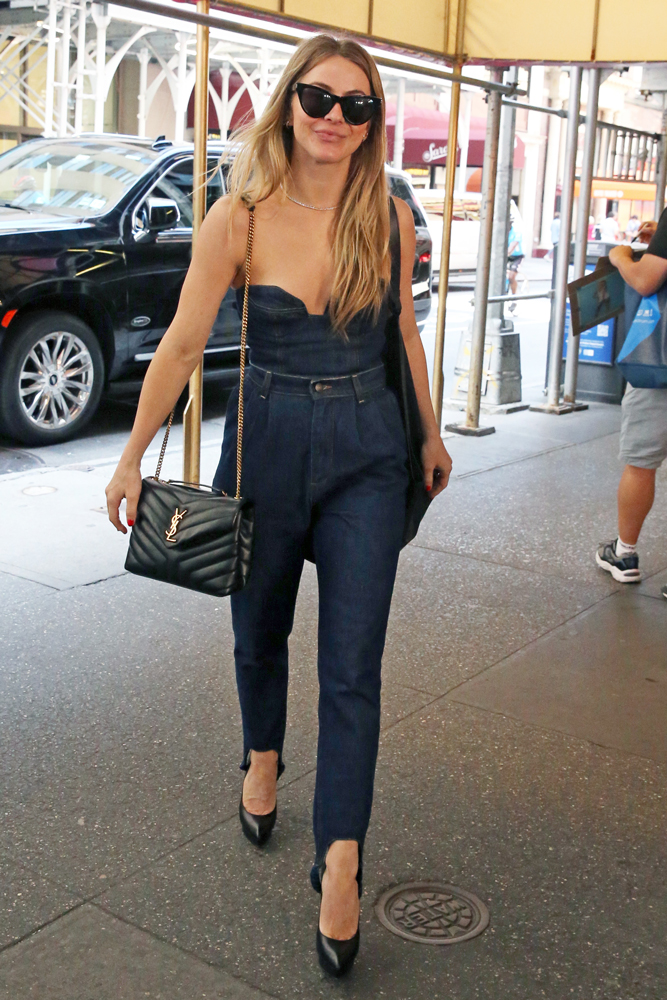 British model and activist Leomie Anderson showed off a matching set from her clothing line LAPP while leaving BBC Studios in London. The size-inclusive label is touted as sportswear with purpose and aims to empower women and promote confidence. Leomie carried a Gucci GG Supreme Boston Bag to complete her look.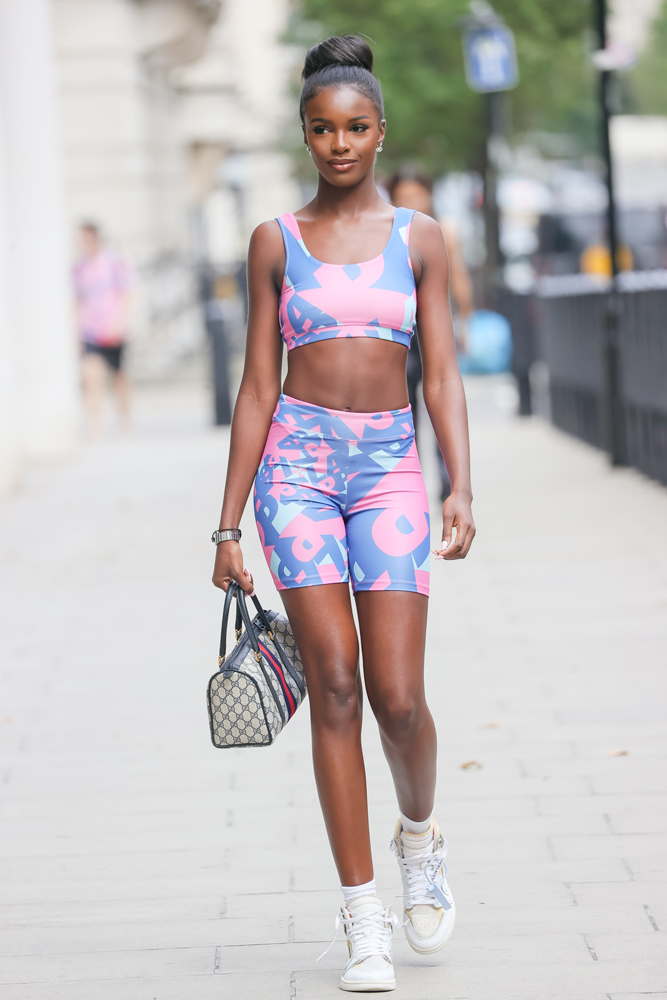 Actress Yara Shahidi, who stars in Grown-ish, strolled the streets of NYC hand-in-hand with her mom, both looking casual yet stylish. She wore yellow crepe pants and carried a Dior Diorcamp bag. I also spy with my little eye the cult-favorite Chanel Dad sandals.