Celebs can cycle through designer handbags at a break-neck speed, so when certain celebs keep carrying the same bags for weeks or even months, we notice. Case in point: Chrissy Teigen is currently only carrying The Row Classic 5 Tote, though she mixes it up by carrying the same style in a variety of sizes and colorways. Some celebs keep returning to favored styles throughout the year, like Nicky Hilton and her Proenza Schouler PS1s, or Miranda Kerr and her beloved Céline Tie Tote. This week, celebs seem to be keeping their personal favorites close at hand.
1 / 8
Here's Chrissy Teigen, leaving an LA hair salon with hubs John Legend and a completely different The Row Classic 5 Tote than the one we just saw her carrying last week. Her dedication to this style is intense. In other news, I have never seen Chrissy looking so down, and it's really bumming me out. Chrissy Teigen may be more responsible for my emotional health than I ever realized.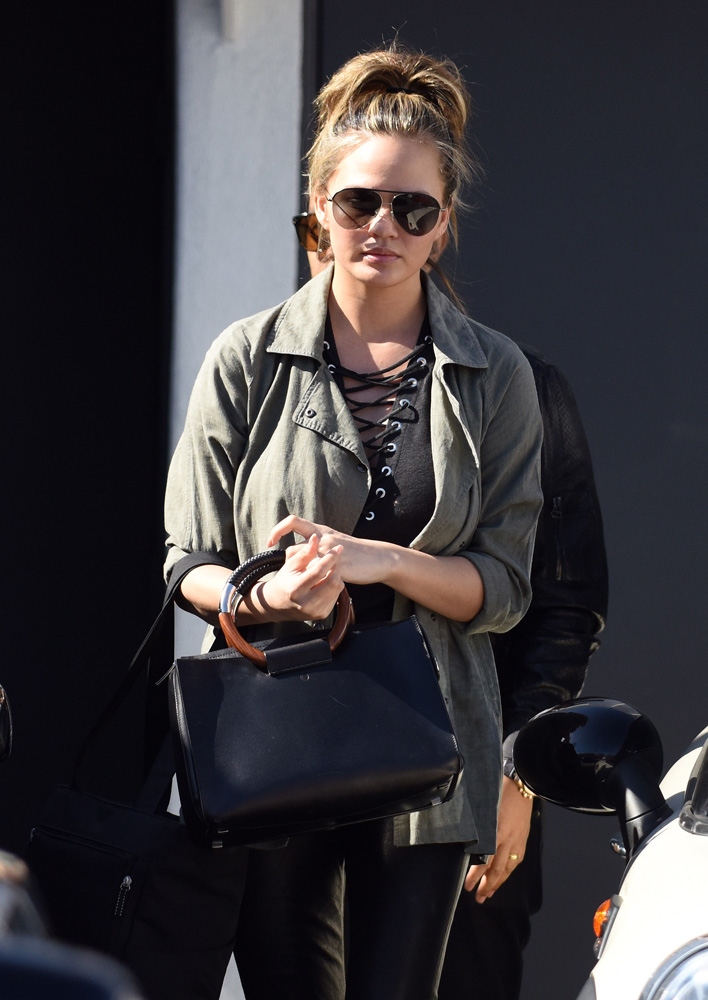 2 / 8
EJ Johnson
Chanel Classic Flap Bag
EJ Johnson was recently glimpsed cruising around LA with a giant black patent leather Chanel Classic Flap. As you've probably noticed, EJ has almost completely forsaken menswear as of late. I'd love to pick his brain about some of his more avant-garde looks.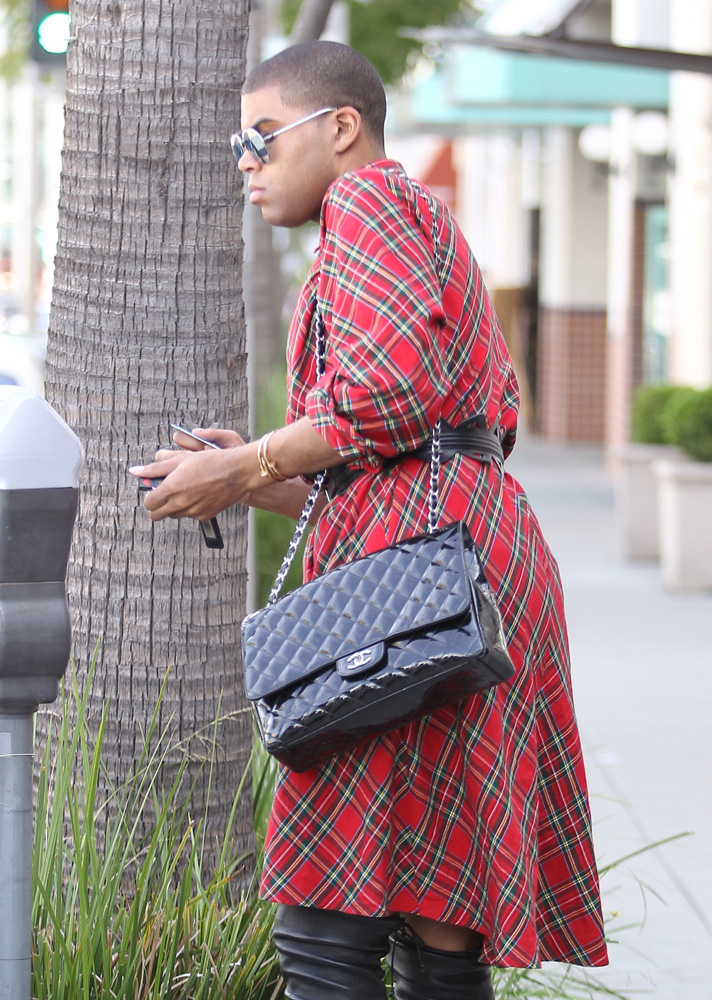 3 / 8
Here's Gigi Hadid, out and about with her Versace Mini Palazzo Empire Bag, which she has really been favoring lately. Her outfit amuses me greatly. What could possibly be more METAL than billowy white high-waisted trousers?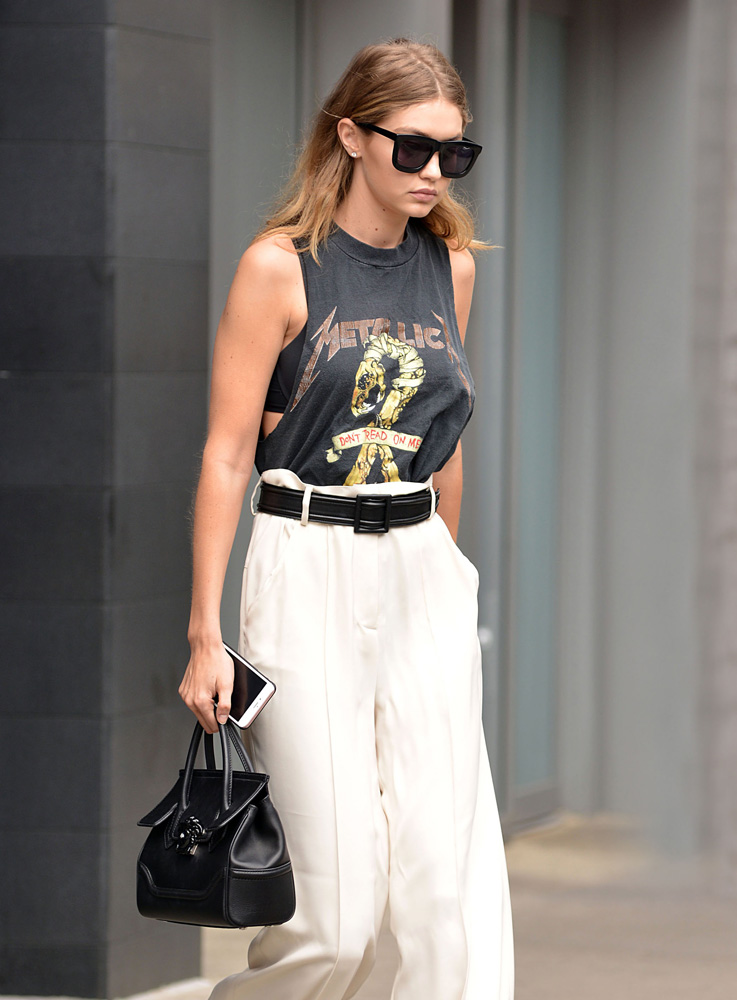 4 / 8
Hailey Clausen
Chanel Mini Flap Bag
Paps snapped model Hailey Clausen grabbing some grub in NYC with her model boyfriend Julian Herrera (as in he's also a model, we really can't know if he's a model boyfriend in that respect) and a cute Chanel mini.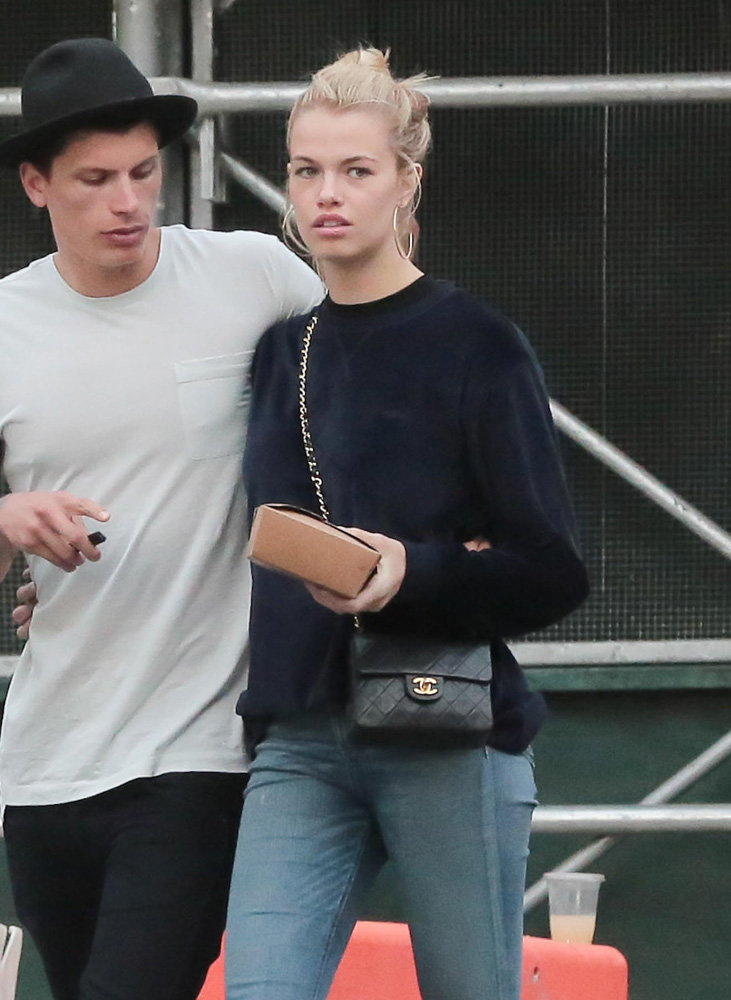 5 / 8
Katy Perry
Chanel Classic Flap Bag
Candid pap snaps of Katy Perry are few and far between, but photogs recently caught up with her at LAX while she was loading her black leather Chanel Classic Flap Bag into a waiting car.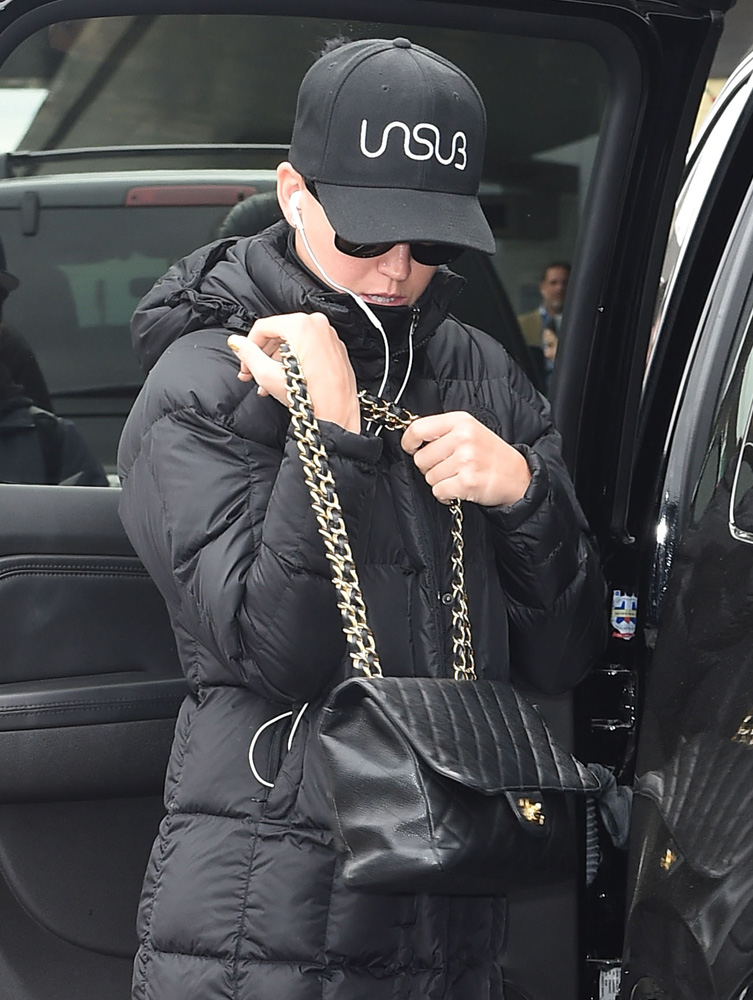 6 / 8
Kesha also breezed through LAX this week on her way to the Billboard Music Awards in Vegas. As you can see, she's carrying a gorgeous blue suede Balenciaga bag with an ostrich flap that perfectly matches her floppy hat. Her paisley suit is pretty on point as well.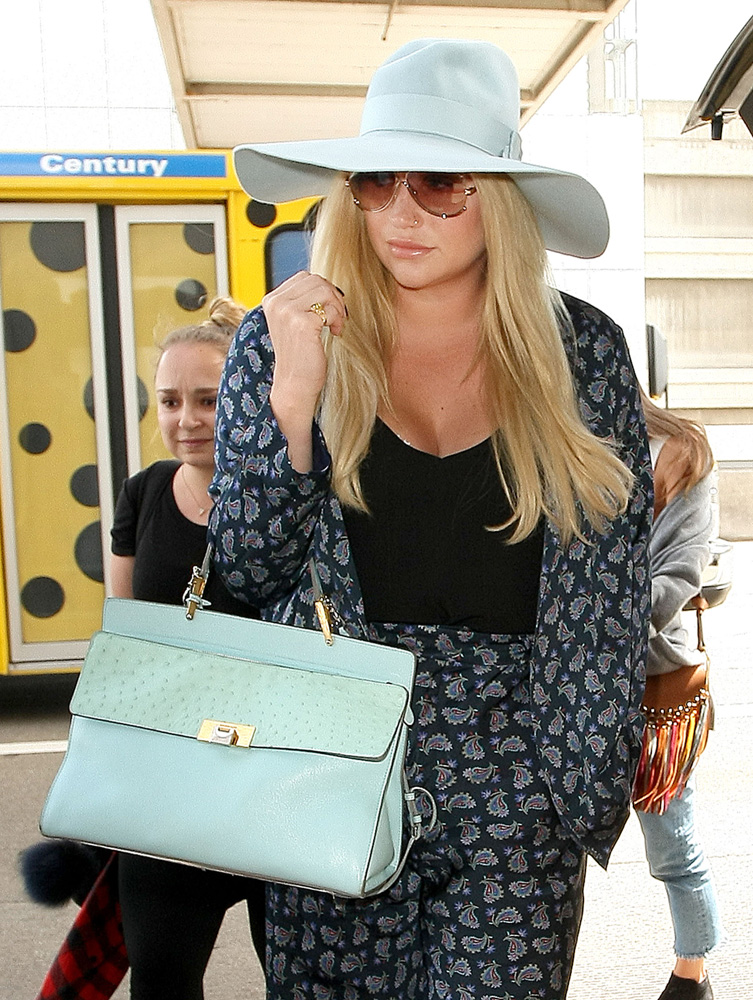 7 / 8
Miranda Kerr
Céline Tie Tote
Meanwhile, across the pond, Miranda Kerr touched down in Paris at Charles de Gaulle with her cherished Céline Tie Tote, which she has owned and loved for many, many months.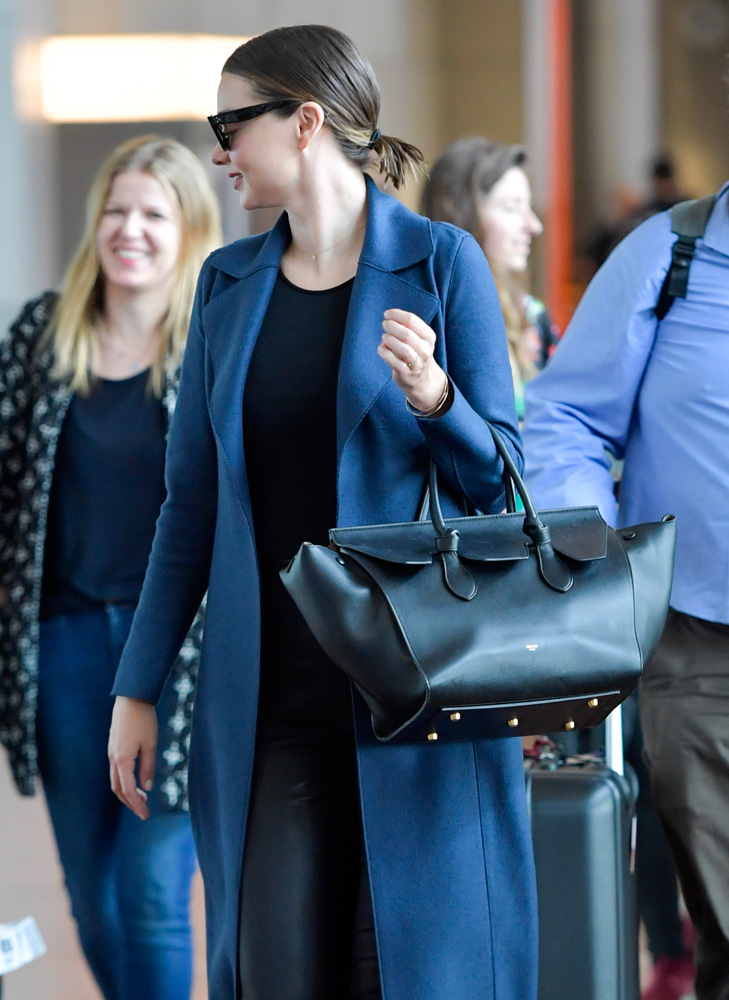 8 / 8
Finally, we have Nicky Hilton, ambling around downtown NYC in full-on "hippie mom-to-be" mode. She's wisely paired a bright blue Proenza Schouler PS1 with her boho print maxi dress. Pastel blue is definitely the most on-trend celeb handbag color of the week.