This week, celebs attended comedy shows, sought out new business opportunities, and wore a lot of Gucci. There is not a single Gucci handbag in this post (which is shocking and upsetting in its own right), but there's a notable amount of heavily embroidered Gucci ready-to-wear. It's loud, it's sparkly, it's opulent and it's jumped from Gucci handbags and shoes to Gucci EVERYTHING. Prepare yourselves.
Céline Dion
Here's Céline Dion, dressed in silk Gucci baseball separates while taking her kids to the optician in Paris. She's carrying a black Hermès Birkin, naturally.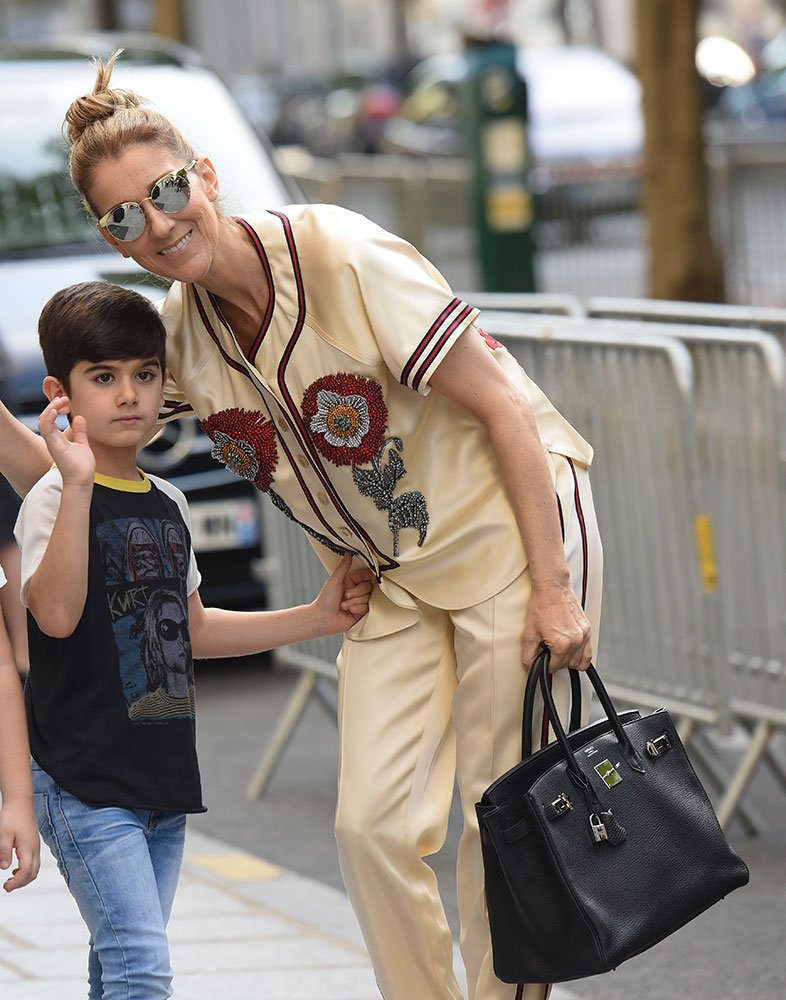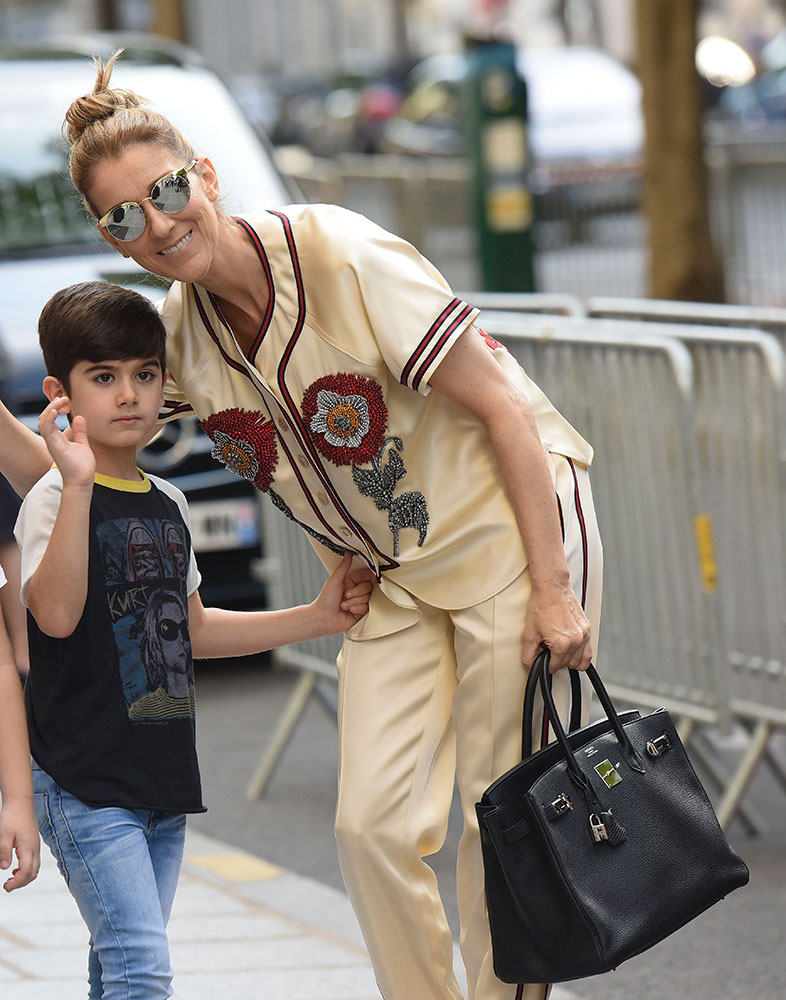 Jessica Simpson
Jessica Simpson recently carried this Dolce & Gabbana Sicily Bag at LAX. This version of the Sicily seems to feature a barely-there floral pattern. D&G has always been a favorite of hers. Shop the Dolce & Gabbana Sicily Bag via mytheresa.com ($1,695)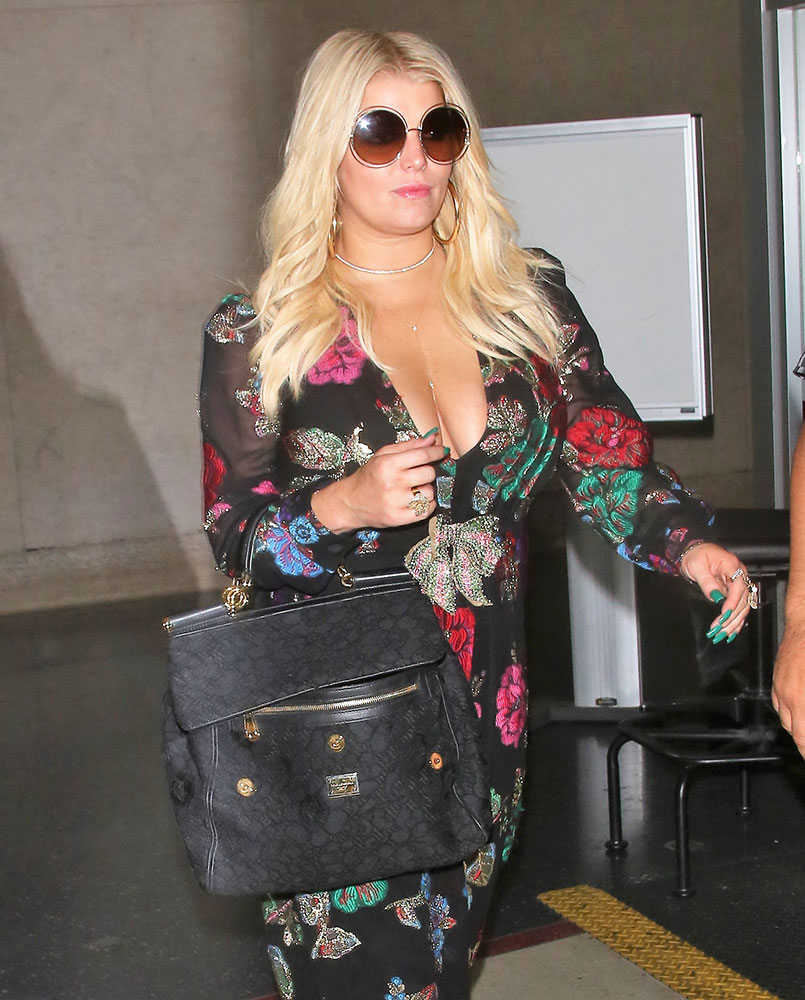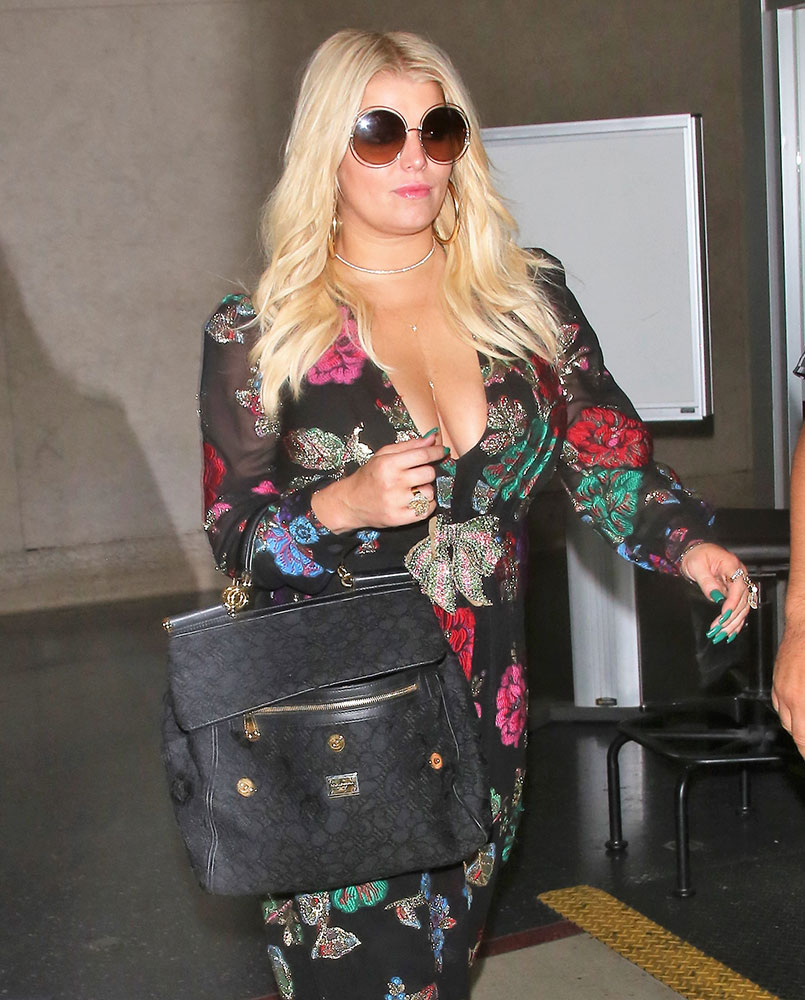 Kate Upton
Kate Upton also opted for bold Gucci daywear this week, and I suddenly have a powerful urge to get every boring piece of clothing I own embroidered with angry animal faces. She's seen here at LAX with one of her fave handbags as of late, a lizard-paneled Céline Nano Luggage Tote. Shop Céline Bags via Vestiaire Collective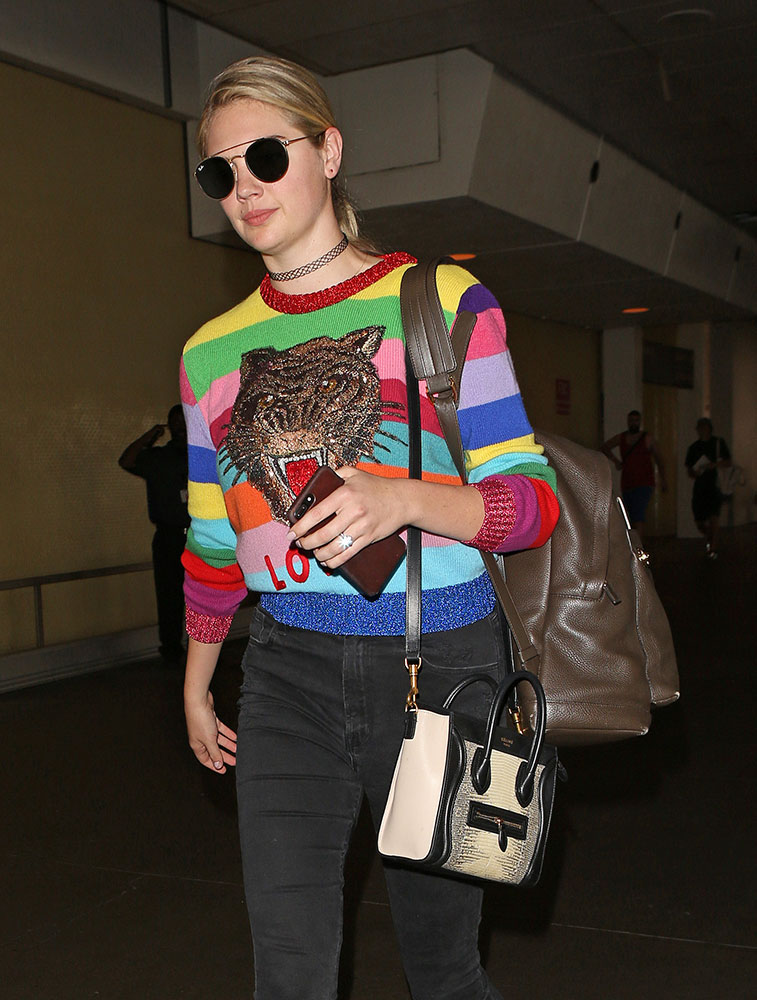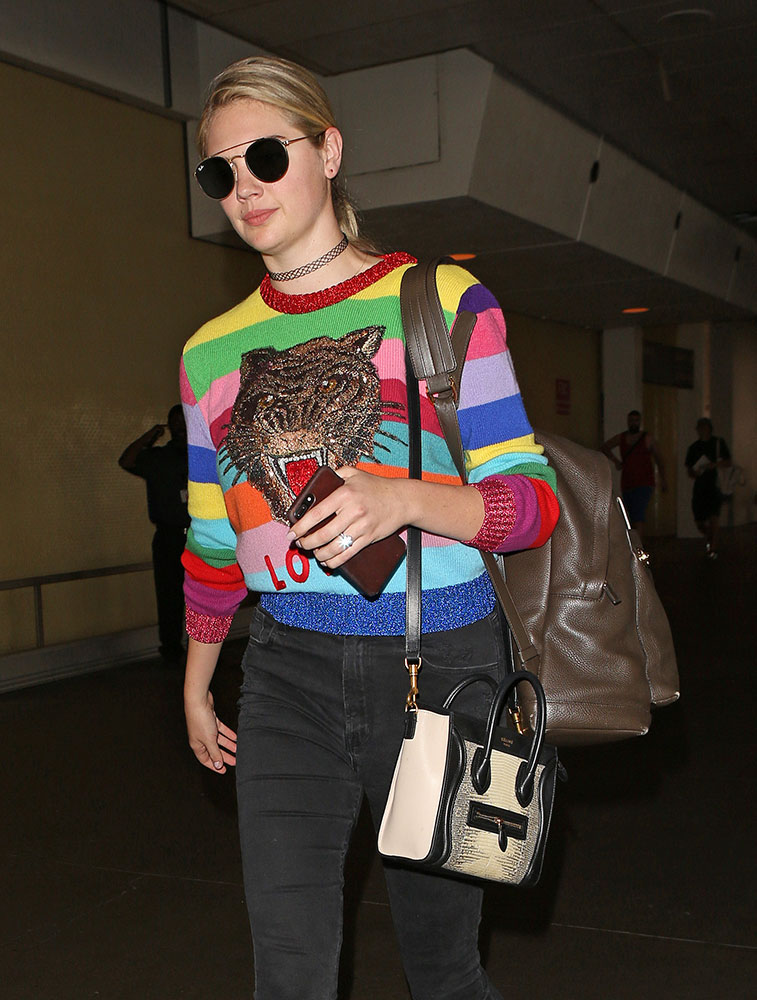 Kourtney Kardashian
Here's Kourtney Kardashian, taking her son Mason to a class in LA. She's carrying her tiny new Prada backpack for her own academic needs. Shop the Prada Vela Mini Crossbody Backpack via Neiman Marcus ($950)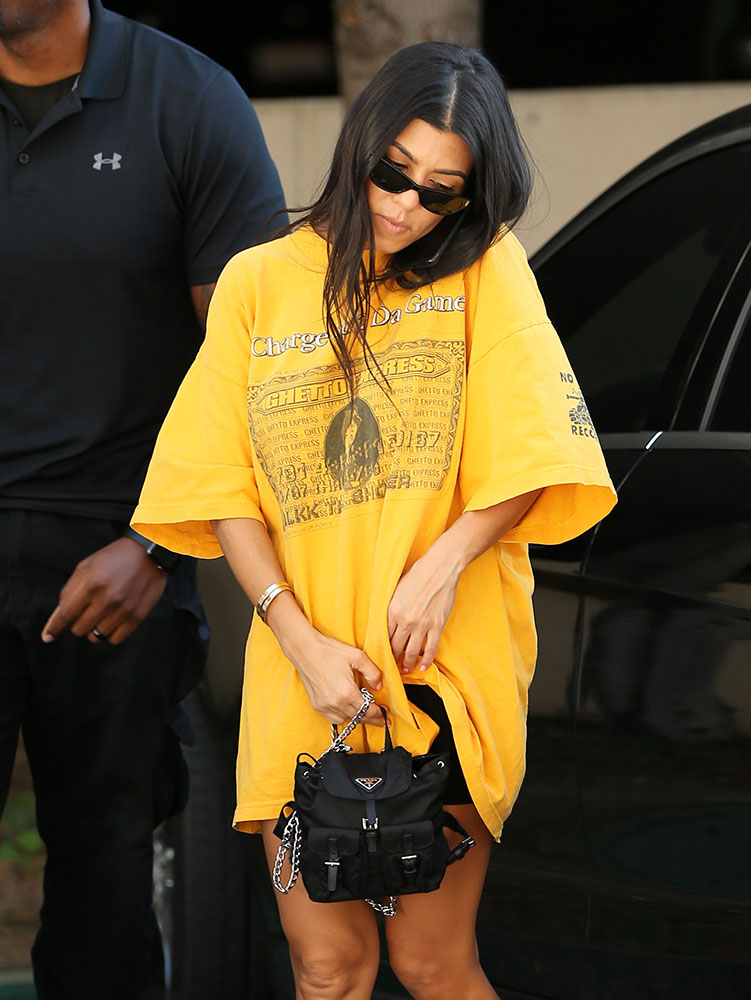 Lily Donaldson
British model Lily Donaldson made a serious power move by bringing her Birkin along to the Victoria Secret Fashion Show casting in New York. Nothing says "If I get this or don't get this, I'll be fine, really," like a Birkin.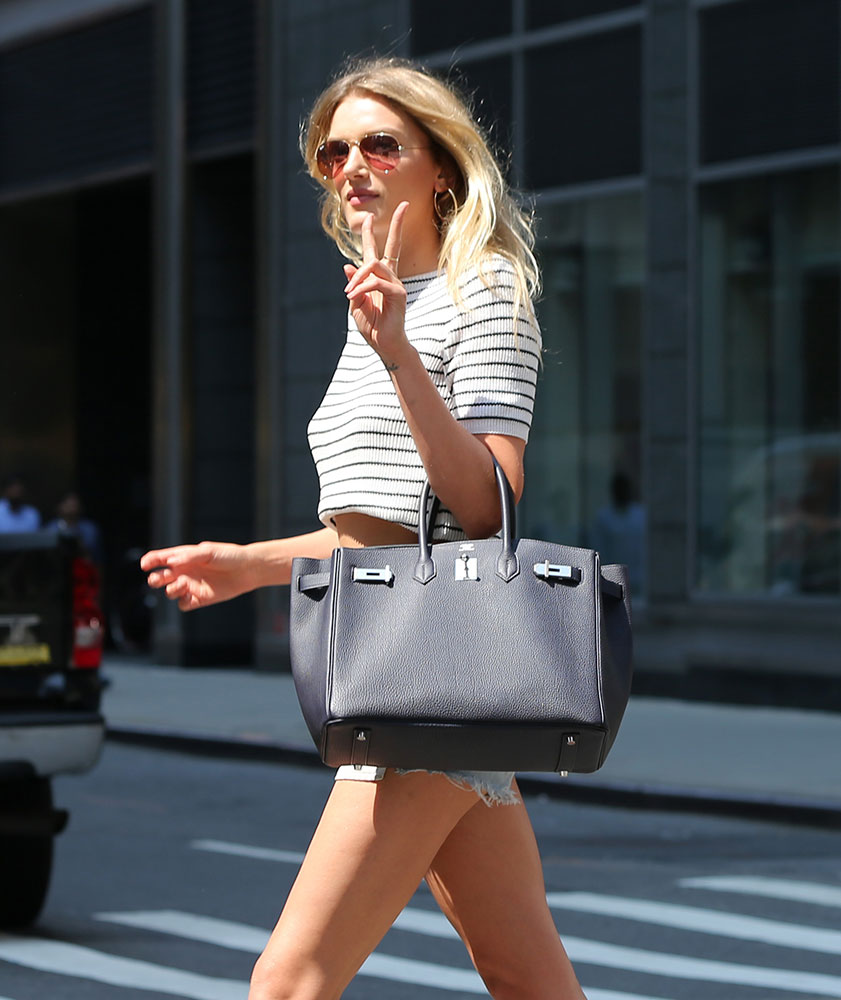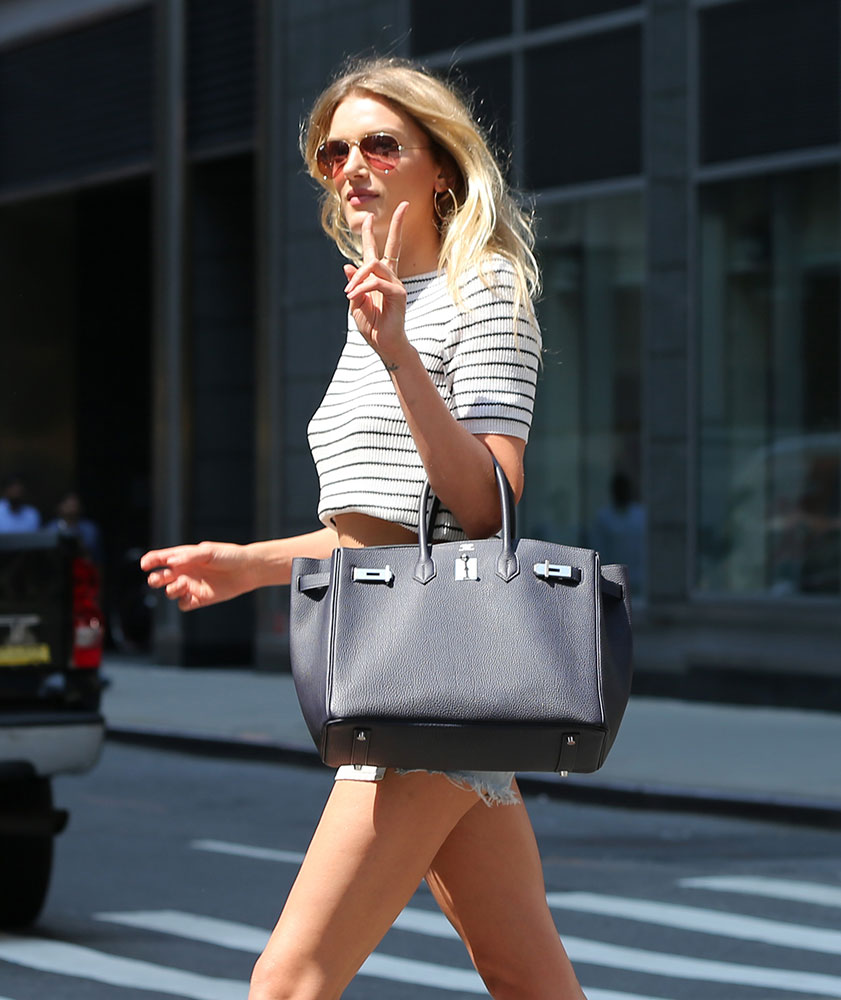 Lineisy Montero
Dominican model Lineisy Montero also answered the VS casting call this week. She brought along a silver Dior Diorama Bag, and tried to not get too psyched out by the paparazzi. Shop the Dior Diorama Bag via Vestiaire Collective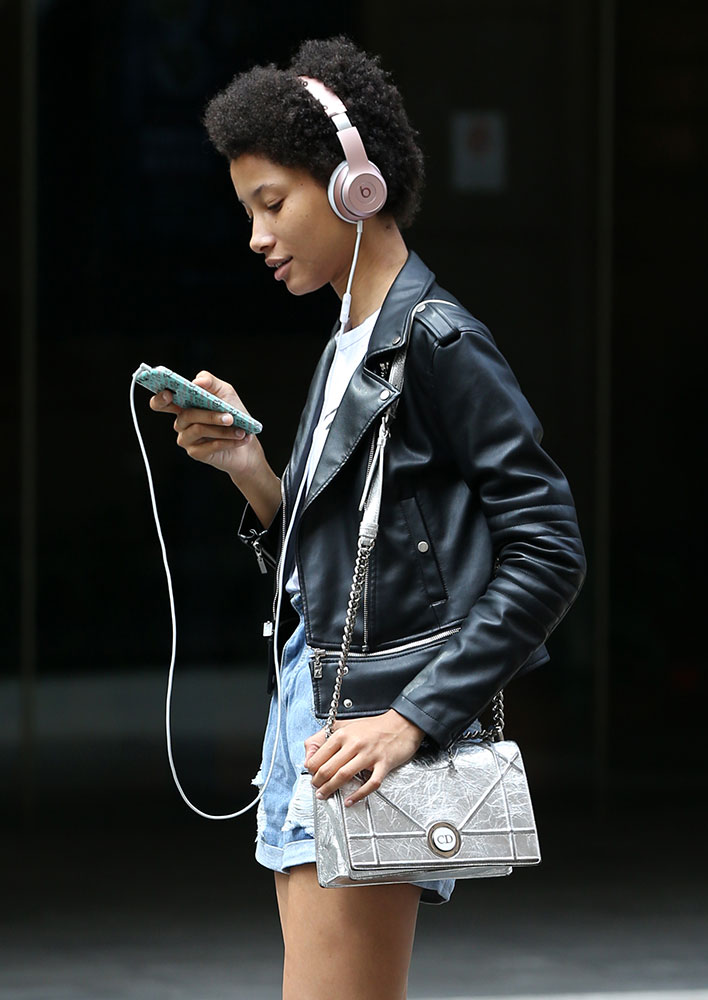 Shanina Shaik
Shanina Shaik brought a comparatively demure Saint Laurent Blogger Bag. She hails from Austraila, and FYI she is NOT related to Irina Shayk, who is Russian AND spells her name differently. Shop the Saint Laurent Blogger Bag via Net-a-Porter ($995)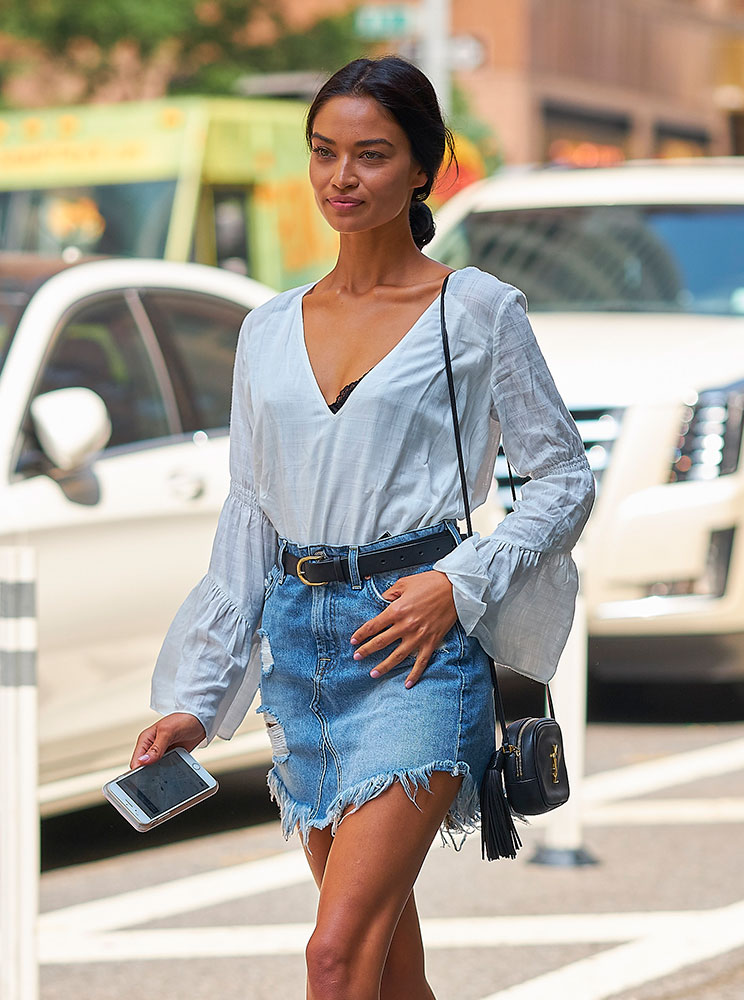 Wendy Williams
Finally, here's Wendy Williams, arriving at Radio City Music Hall for the recent Dave Chapelle show with a Chanel Shoulder Bag. Is that a candy necklace, Wendy Williams? Will you share? Shop Chanel Bags via Vestiaire Collective