If you live in or have visited New York in the last two weeks, you know that the weather is unreasonably and unseasonably warm. I'm talking about wearing shorts to walk your dog in the morning and sweating by mid-day warm. Last night I left a dinner at 11pm wearing a sleeveless vest and didn't even need to put on my jacket. It's truly wild for early November, and it's not surprising that stars have been out and about enjoying the weather, and this week all of our celeb bag carriers were snapped on the east coast.
Sure, celebs still have work to do promoting their latest projects or actually working on them (hi, SJP!), but we also saw some celebs out to play. Gigi Hadid attended a dinner with Rihanna — what an iconic duo! — on a warm NYC night while downtown Kim K snuck into a private member's club away from the paps prying eyes. Her Balenciaga, however, was hard to miss. Check out the full set of bags below!
Balenciaga, Bottega and More
Despite her dark sunglasses, Kim Kardashian remained less than incognito as she arrived at Zero Bond in New York. Zero Bond is a private membership club located on, yes, you guessed it, Bond Street in the NoHo neighborhood of New York. KK carried a blinding Balenciaga Hourglass bag emblazoned with crystals.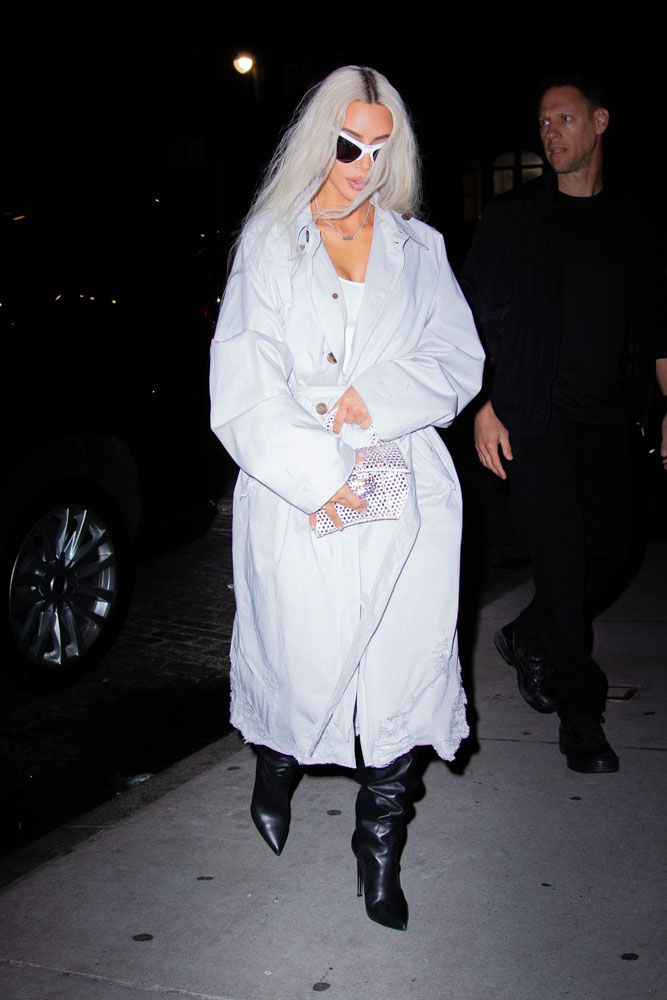 Whoopi Goldberg was spotted arriving at the Good Morning America studios in New York carrying her trusty Louis Vuitton Messenger Bag.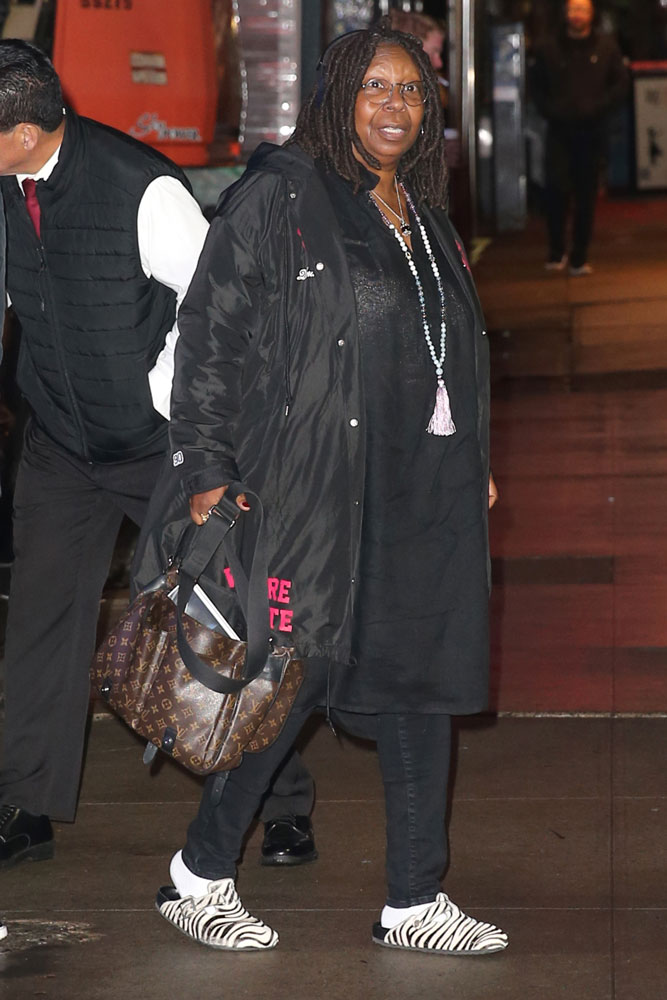 Lupita Nyong'o continues to stun while out and bout promoting Black Panther: Wakanda Forever. She was also snapped outside of the Good Morning America studios in New York last week. She carried a puffy Prada Chain bag.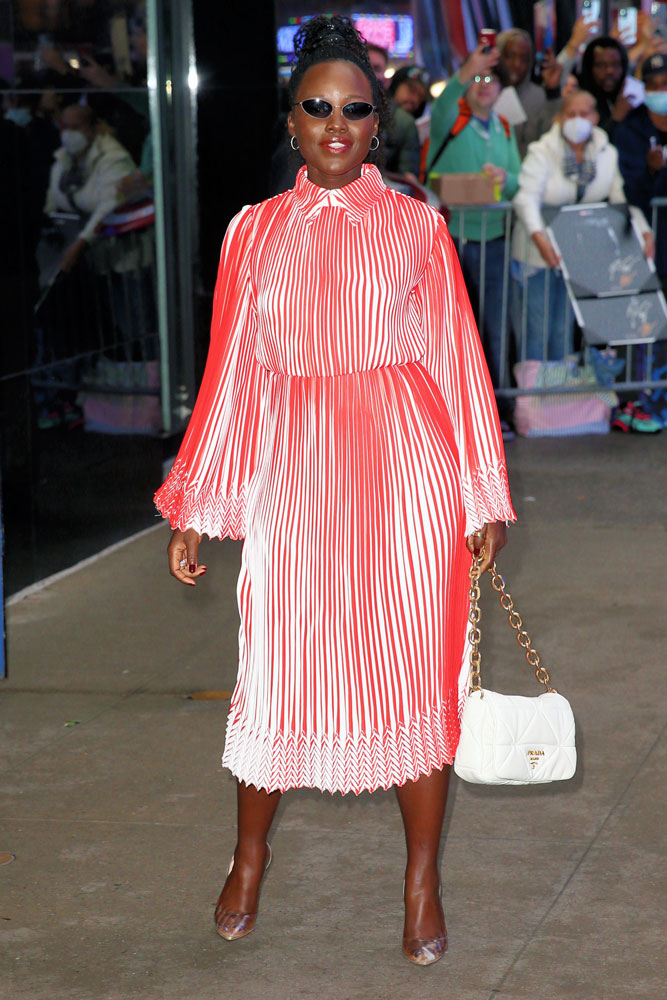 Garcelle Beauvais, Hollywood icon and star of The Real Housewives of Beverly Hills, attended the Glamour Women of the Year Awards in New York carrying a Barbie-Pink Valentino bag.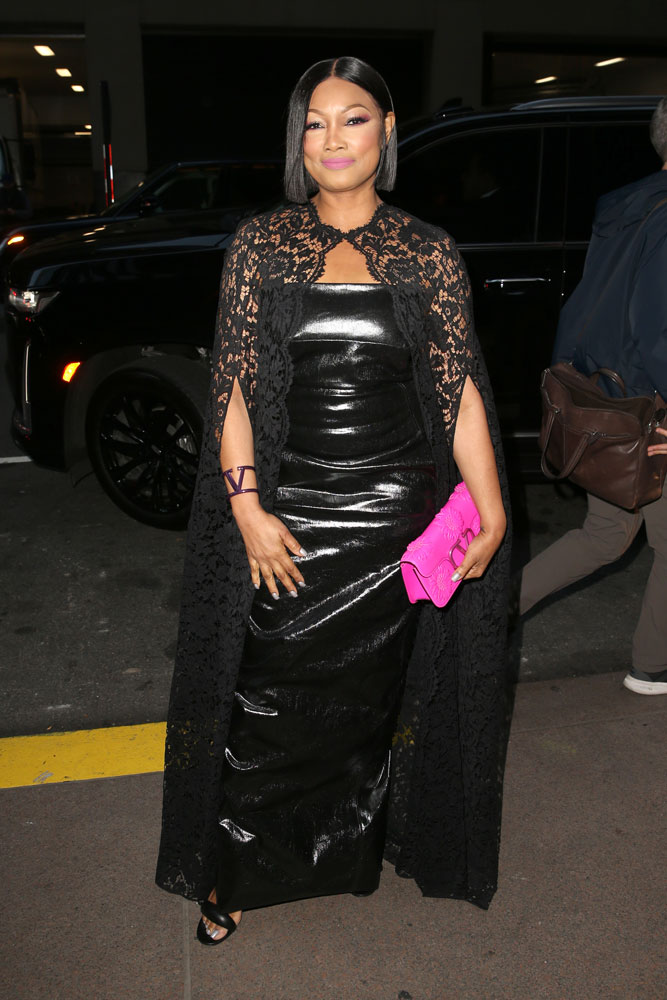 Gigi Hadid dined with fellow superstar Rihanna at Caviar Russe in New York. She carried the latest celeb favorite from Victoria Beckham.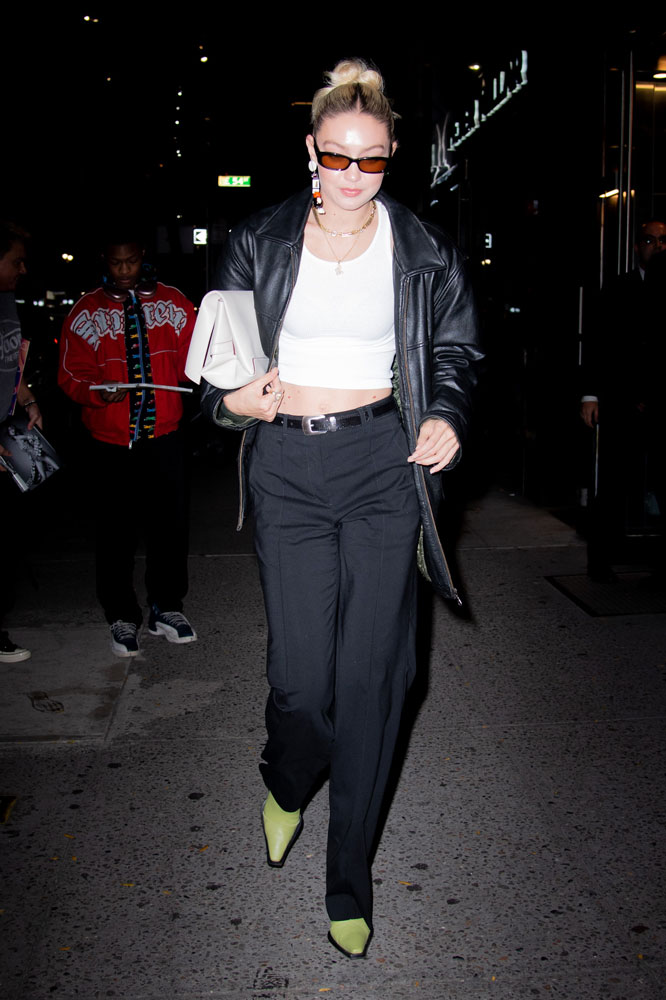 Filming continues on the next season of And Just Like That, and SJP continues to wow us with her eclectic looks, as to be expected. She was snapped on set last week carrying two truly unique carries.
The first is a stunning Toile Print Bag from Thom Browne and the second is by the famed French-Italian designer Pierre Cardin. A visionary of his time, those who have studied fashion history are likely familiar with Cardin's work.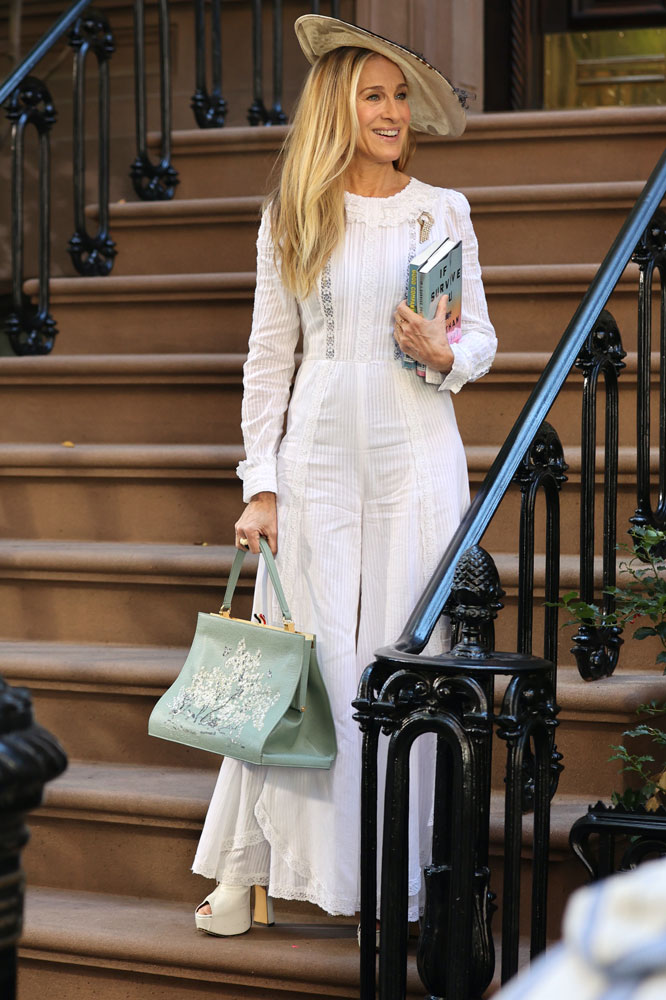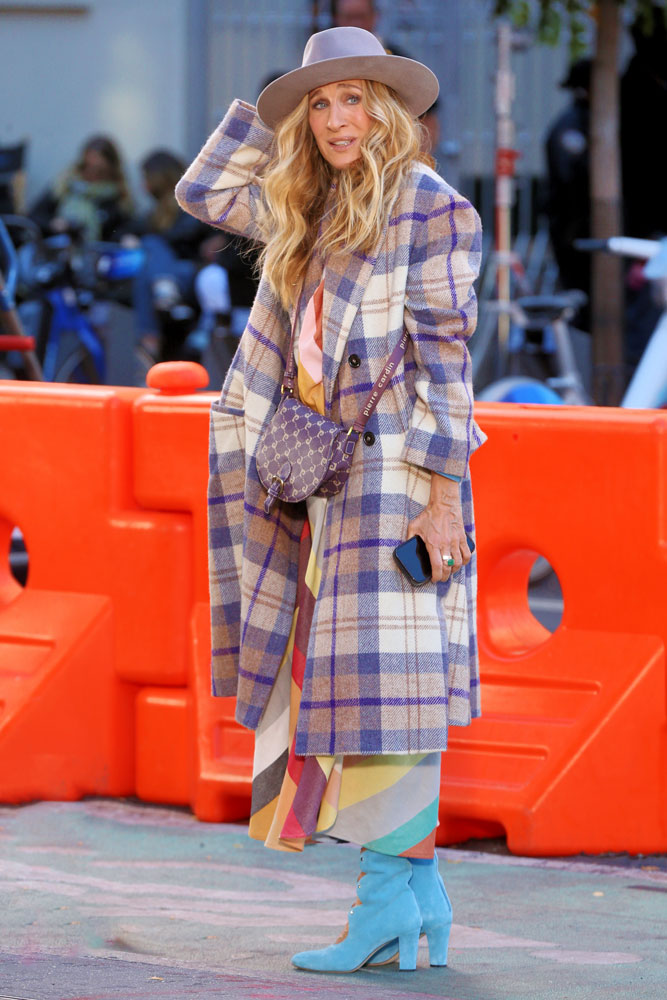 Fellow handbag lover Hailey Bieber was spotted arriving back to her hotel in New York after a long day on set for a photoshoot. As usual, she looked incredibly stylish and cool, wearing loafers, oversized leather, and carrying a Bottega Veneta Mini Jodie.