Last fall we introduced you to Linjer and gave you a peek at some of the bags the brand has to offer. In the short time since we first introduced you all to Linjer we've covered a few different bags. Linjer was built on the premise of creating high-quality, minimalist designs that don't cost an arm and a leg, and their designs and offerings reflect those principles entirely. While Linjer's leather bags are a bit more elevated, the brand also offers bags that are ideal for the everyday. Today, we're giving you a close look at one of those options: meet, the Linjer Linen Tote.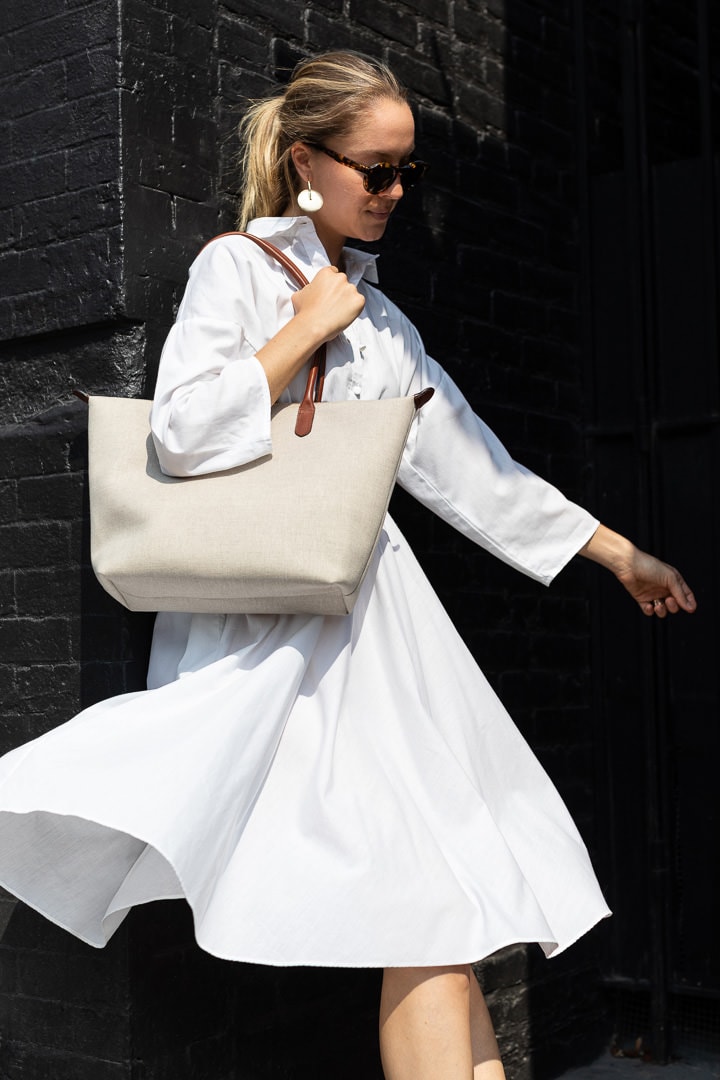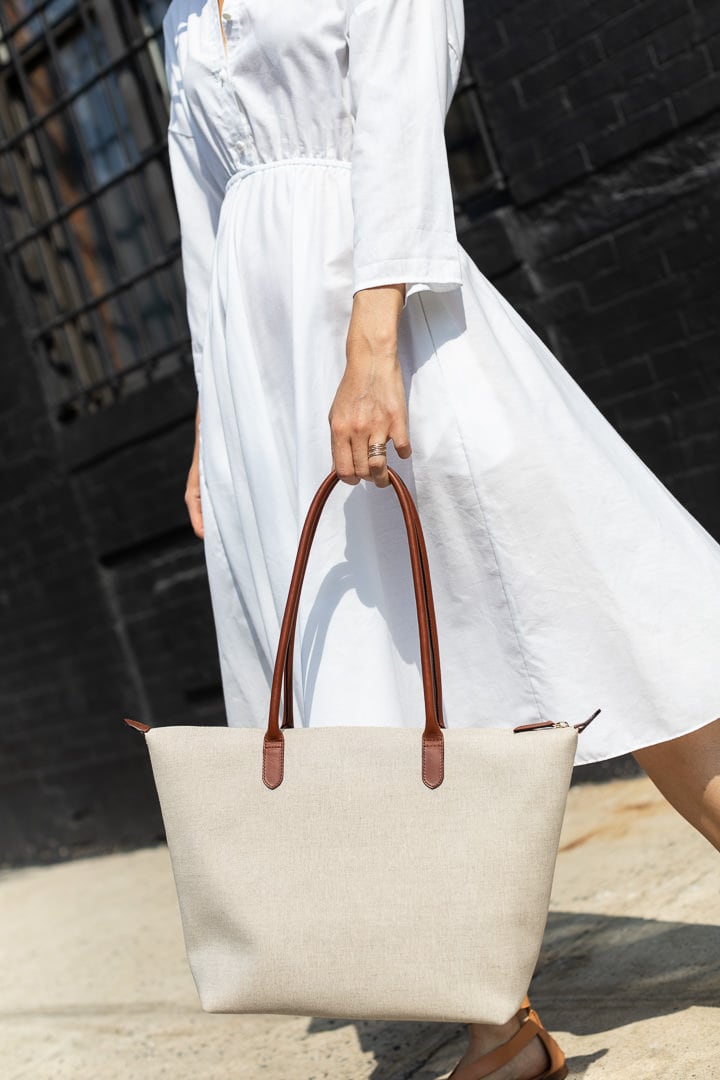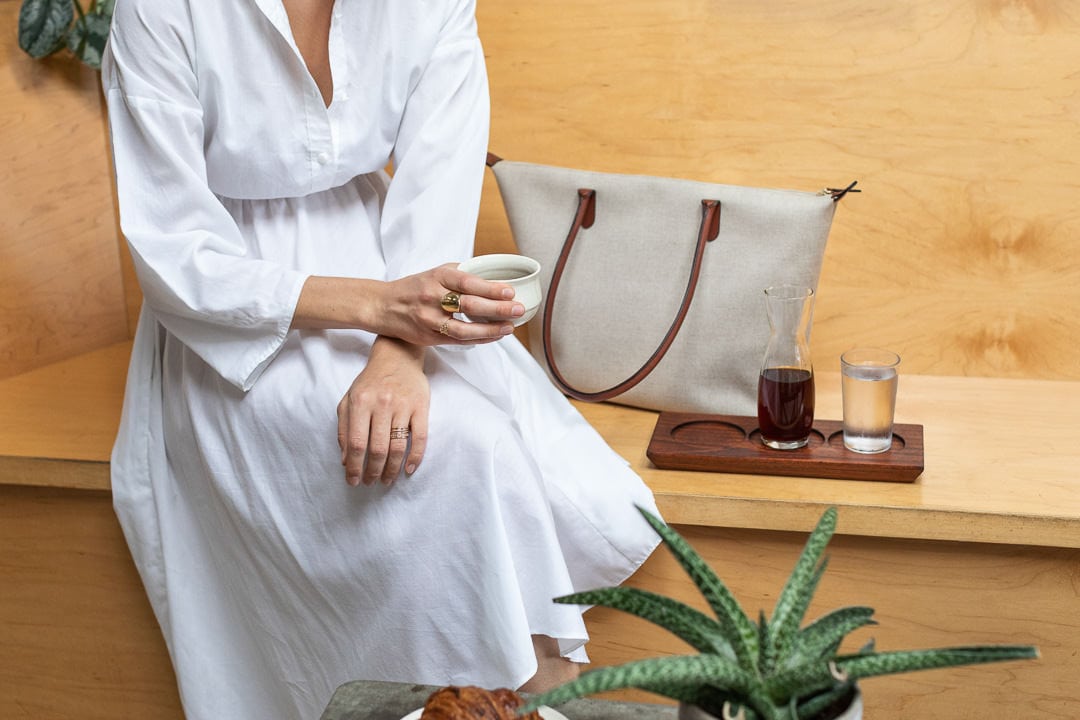 The Linjer Linen Tote is ideal for everyday use, and while simple and sleek in design it's the perfect run around town bag. Whether you're spending a weekend out and about or commuting to and from work, this bag will take you far. For us, we took the Linjer Linen Tote out for a sunny Sunday adventure in Brooklyn. First stop is always, you guessed it: coffee. We grabbed a hot cup of coffee at Brookyn hot spot Sey Coffee. Sey is the perfect Sunday morning spot—the space is incredibly light and airy, not to mention there's a ton of greenery around too. It's a great place to chill with a cup of coffee and either read, or get some work done on a laptop. Both of which, can easily fit inside the Lnjer Linen Tote. However on this particular Sunday we had other plans in mind, so we didn't stay very long.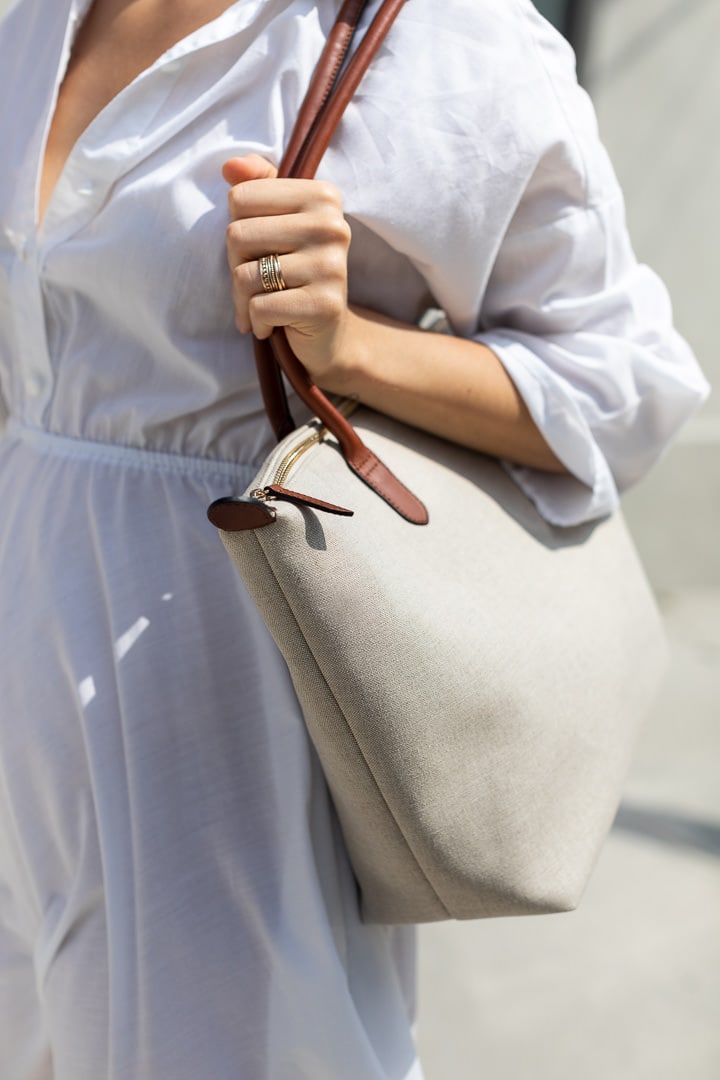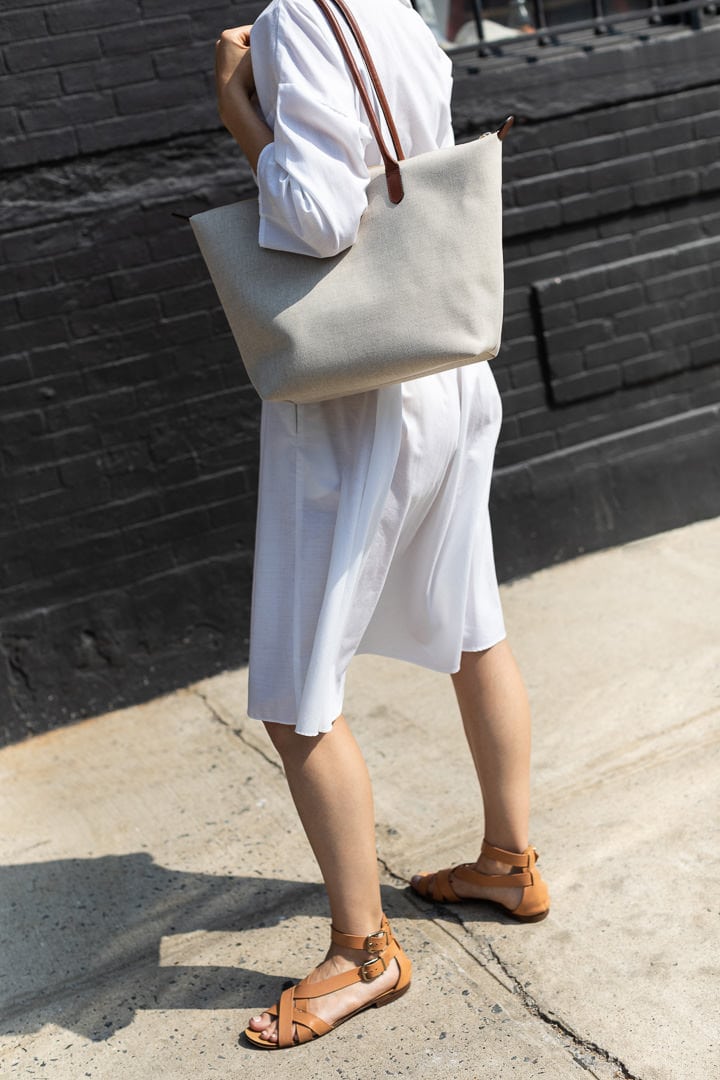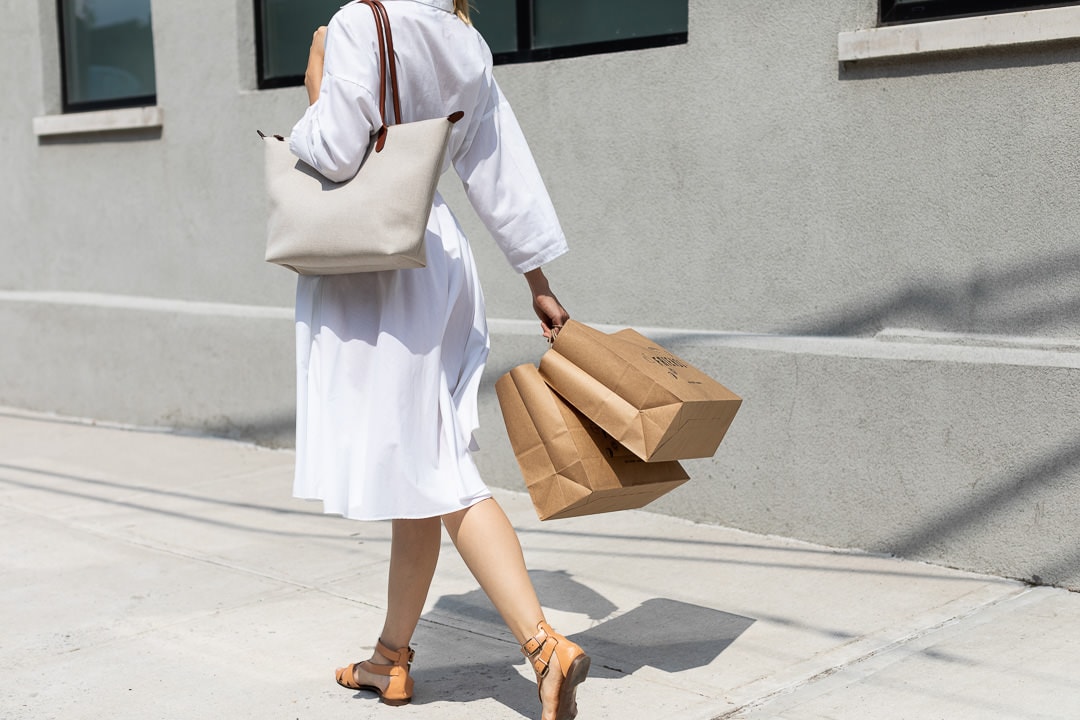 With a leftover pastry stashed away inside the tote, our Brooklyn adventure continued. We took a stroll around the neighborhood and popped into Friends NYC, a quirky boutique offering new and vintage finds. I've just recently gotten into thrifting (I snagged the white shirtdress in this post for $8!), and Brooklyn has some of the best vintage shops the city has to offer. This tote is the perfect companion for a day of thrifting because it's incredibly lightweight. The body is fabric while the straps are leather, so it won't weigh you down while you're scouring through a ton of racks! The bag is classy and sophisticated, yet incredibly easy to wear at the same time. Sometimes that's all you can ask for in a tote.
The Linjer Linen Tote is crafted of a fine Italian linen/cotton mix with an Italian leather zipper pull and strap detailing. There's a reinforced bottom which is absolutely ideal in a tote bag. I've said this before, but there are many big bags that I don't like carrying because when they're not totally full the bottom gives out and looks droopy—not the case here. Though it's lightweight it's also sturdy and keeps its shape. The bag is very roomy, which makes it a super practical choice. At 10.7″ L x 16″ W x 5″ D the bag is large enough to hold a 13″ laptop, and even your gym clothes + a cosmetics case. Inside there is a double slit pocket and the bag is finished with a top zipper—again, ideal for a run around town tote. Discover more via Linjer.