While many longtime, well-established brands have been upping the ante when it comes to embellishments and designs on their bags, many of the newer brands breaking into the bag market are busy focusing on simple, quality designs, and it's paying off. While I love to see something quirky from a designer brand, often what I want for myself is a bag that is classic and, ultimately, high-quality. I mentioned Linjer in my list of Brands to Watch for 2018, and now we have a better look at some of the bags this brand has to offer (check out all the bags here).
The Soft Tote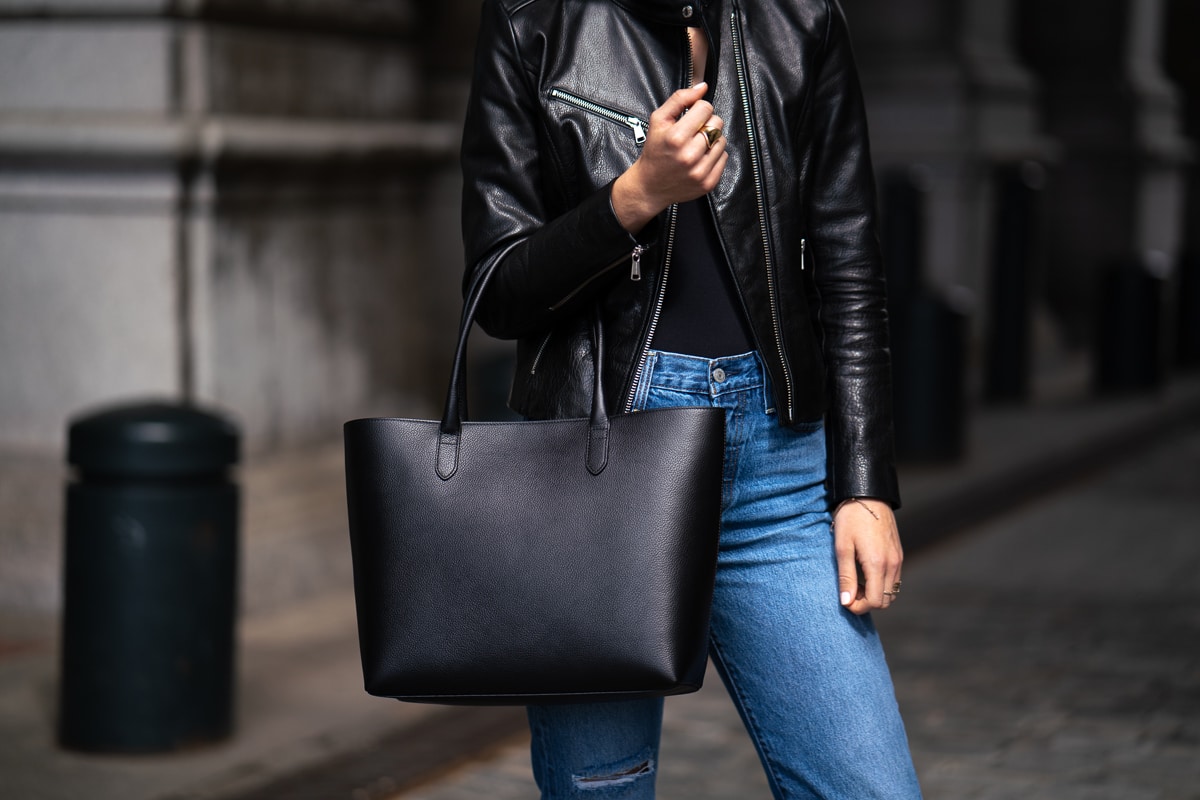 The first bag I want to focus on is the beautiful Linjer Soft Tote. Everything about this bag screams classic, with its luxe leather, lack of branding, and overall everyday appeal. I used to be a tote girl and then went through a time where I wasn't, but since having Millie, I am back to being a tote lover. A tote is perfect for a working woman, a busy woman, a mom, or anyone in between.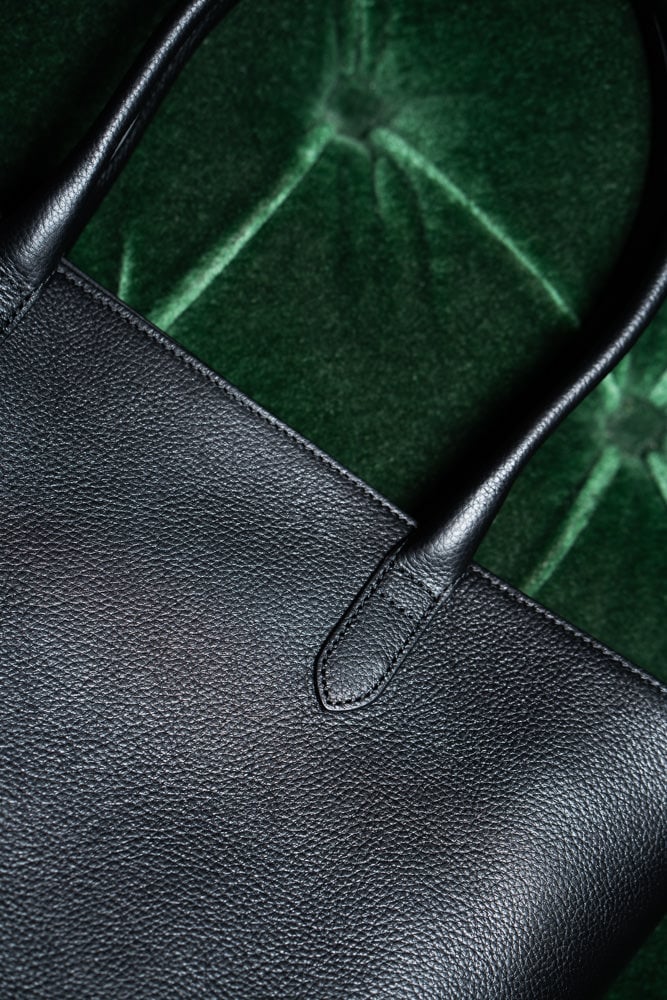 The leather on the Linjer Soft Tote is made from soft-yet-sturdy milled Italian leather, and the interior features beige cotton twill lining, which keeps the overall weight of the bag down. There's a hanging pocket that easily fits your phone or keys for easy access, and the top closes with a magnet closure. The bag easily fits a 13″ MacBook, and the bag holds its shape without being too stiff.



Totes are an under-appreciated handbag because typically their usability and functionality outweighs any sort of stand-out style, but sometimes that is precisely what you need. This bag can easily become your go-to tote—a bag that is easy to fling over your shoulder and carry essential everyday items. Overall dimensions are 34cm length (bottom), 31cm height of body, 21cm handle drop, 13cm depth, which puts it in the "just right" category. There are five color options, including black, navy, forest green, bright navy, and chestnut. Price is $359 and the brand just restocked today, so get it while you can.
The Tulip Bag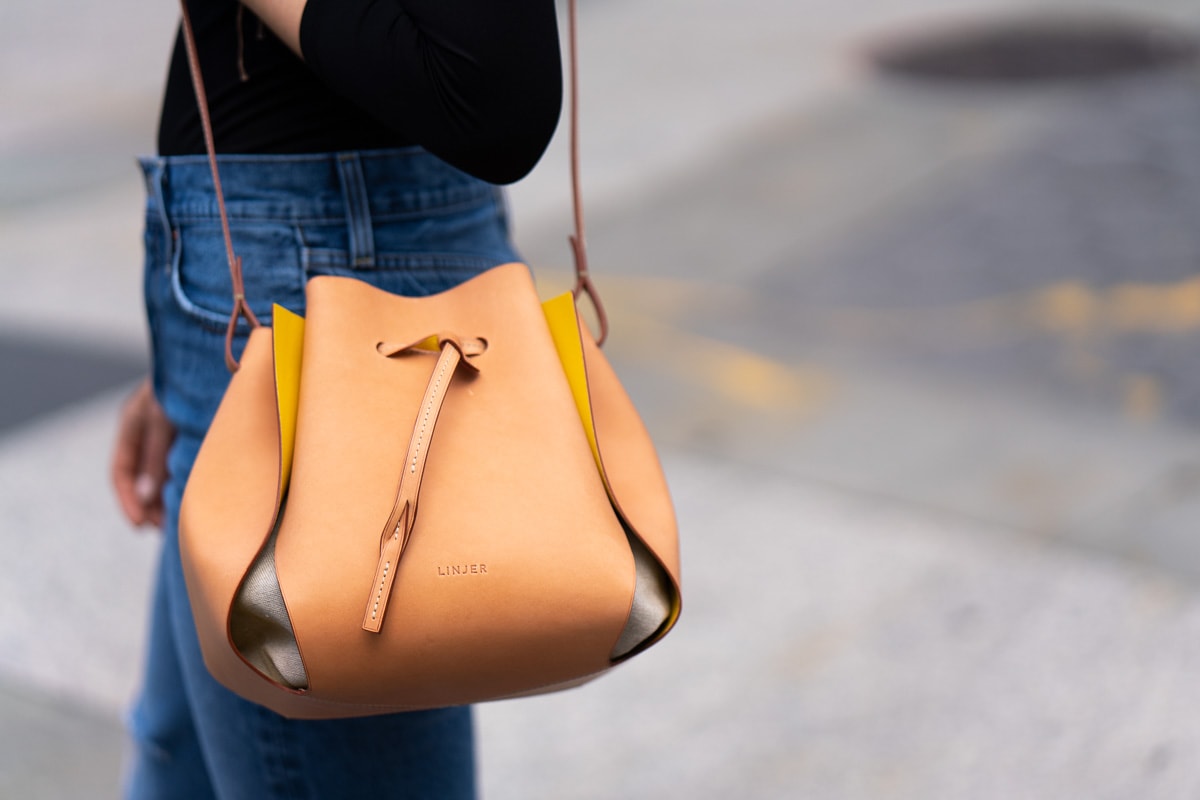 As for the next bag from Linjer: You may have seen the Linjer Tulip Bag before (it has some famous fans), and if you have, you might be as intrigued as I am. Guys, I love this bag. It is hard to come by and often out of stock, but boy is it good when you can get your hands on it. There are three colorways, and each is as intriguing as the next: natural/yellow, natural/red and black/red. The color combination, along with the design, is an instant standout.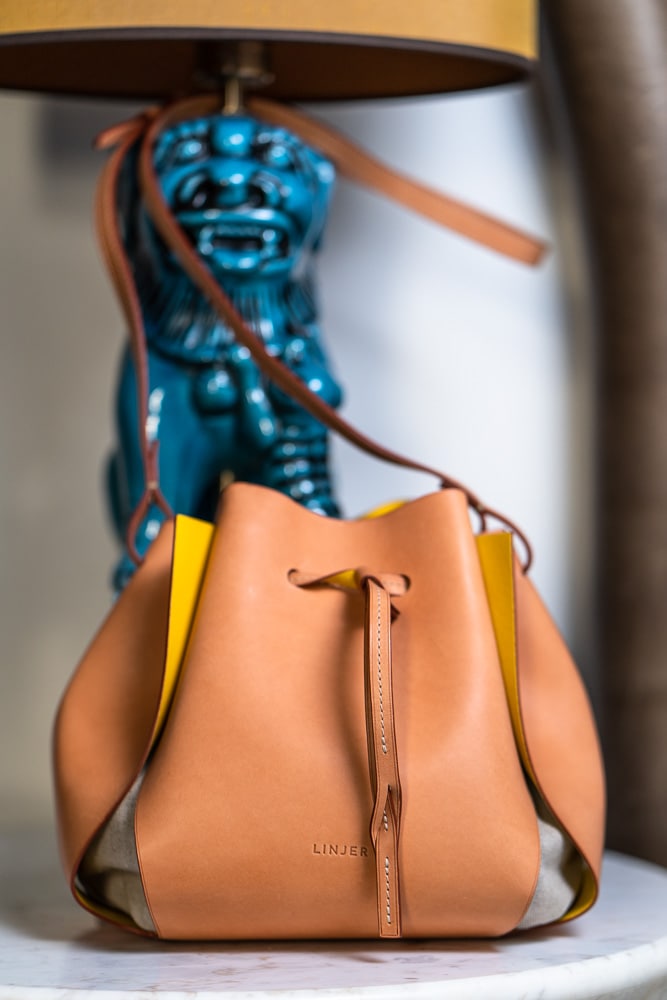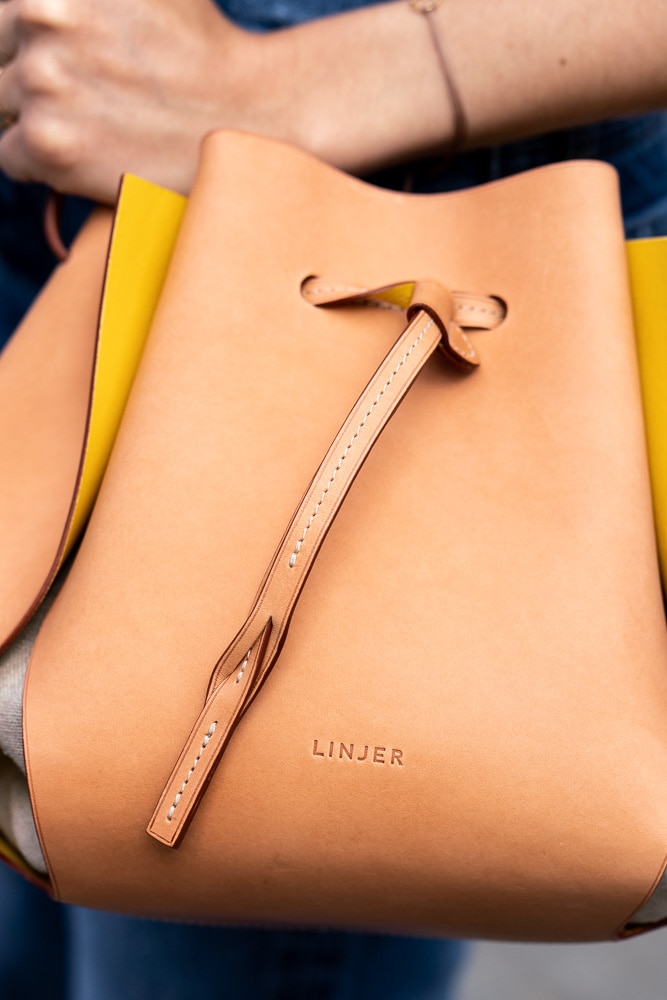 The Tulip design is alluring, with a unique shape that combines full grain Italian vacchetta leather with a linen lining that shows through at the edges. The leather has a two-tone color, which shows itself based on the lines and cut of the bag. The linen that peeks through comes from the interior, which was treated for water and stain resistance. The bag is more spacious than it seems, and I've used it for the day with no space issues.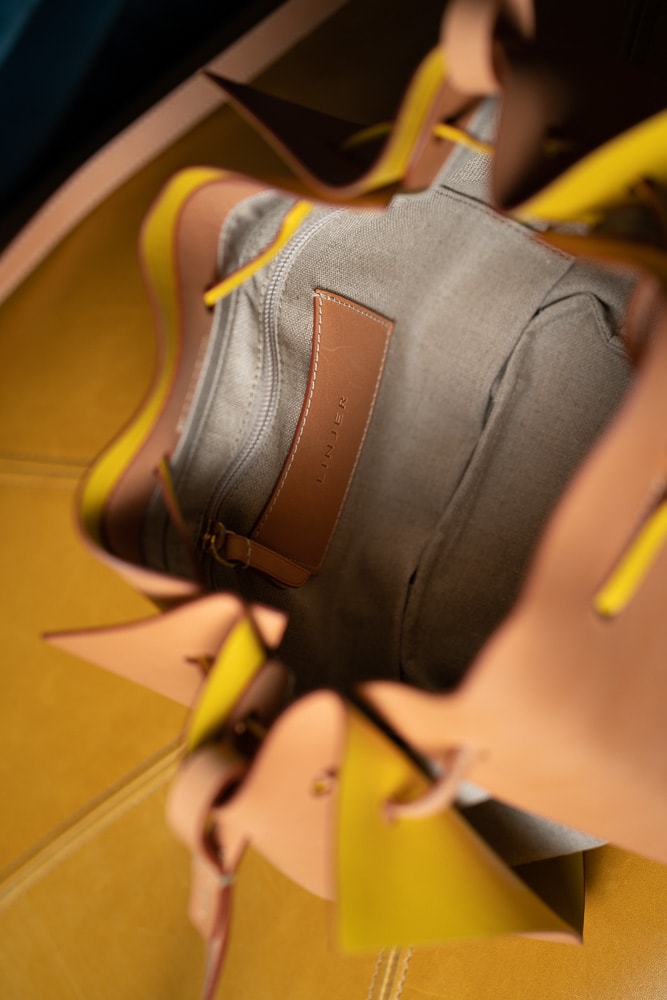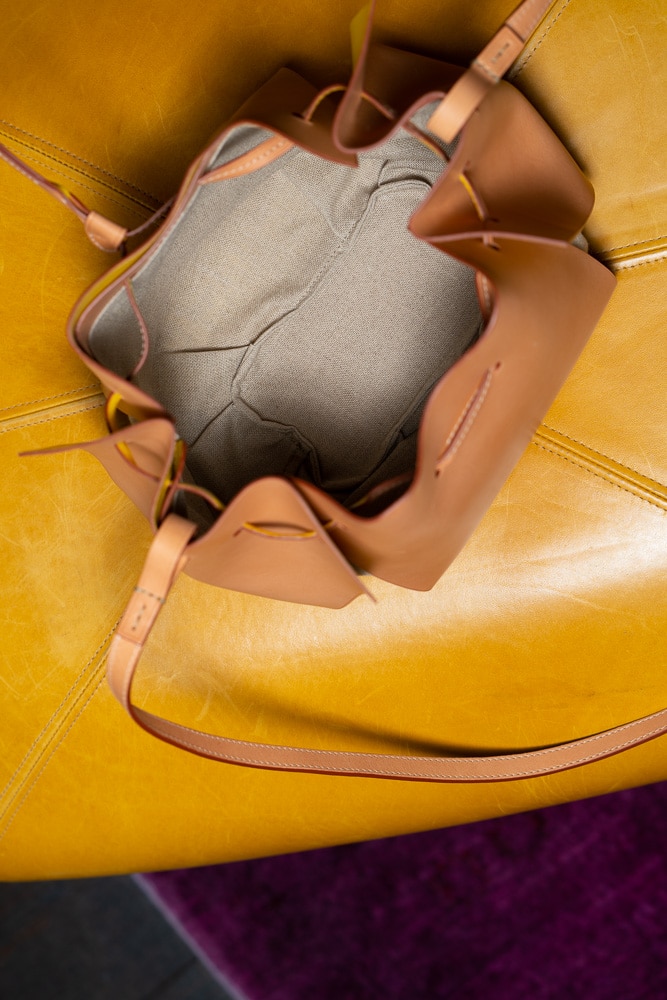 Something important to note with this bag is that it doesn't close fully, which is part of the design, but that doesn't bother me. I am used to owning and using plenty of bags that also don't close completely, and it's never been a problem for me. In fact, I've often found it easier to use, and I wind up keeping most of my bags unzipped. I was so intrigued by the style and shape of this bag, and seeing it in person is no different. I love that the brand offers a very straightforward tote like I shared above, but also offers a piece like the Tulip, which is entirely different from what else is available in the handbag world right now. Shop the three colors via Linjer for $425.