Last month, we took a couple of bags from Burberry's Fall 2017 collection out for beautiful brunch. Megs and I both fell hard for the Burberry Square Satchel, so we wanted to give you all a more in-depth review of this seriously stunning bag.
Artisanally crafted in Italy, this structured satchel is made of exotic alligator and is a true showstopper. Not only beautifully made and bright in color, but this bag is extremely functional as well. With an adjustable calf leather crossbody/shoulder strap, this bag can be sized to fit everyone—this is key, especially for those like me who are not of average height! I'm taller than average and it can be really frustrating to fall in love with a bag that just won't work for me because the strap isn't adjustable. I'm sure you shorties out there have the same problem!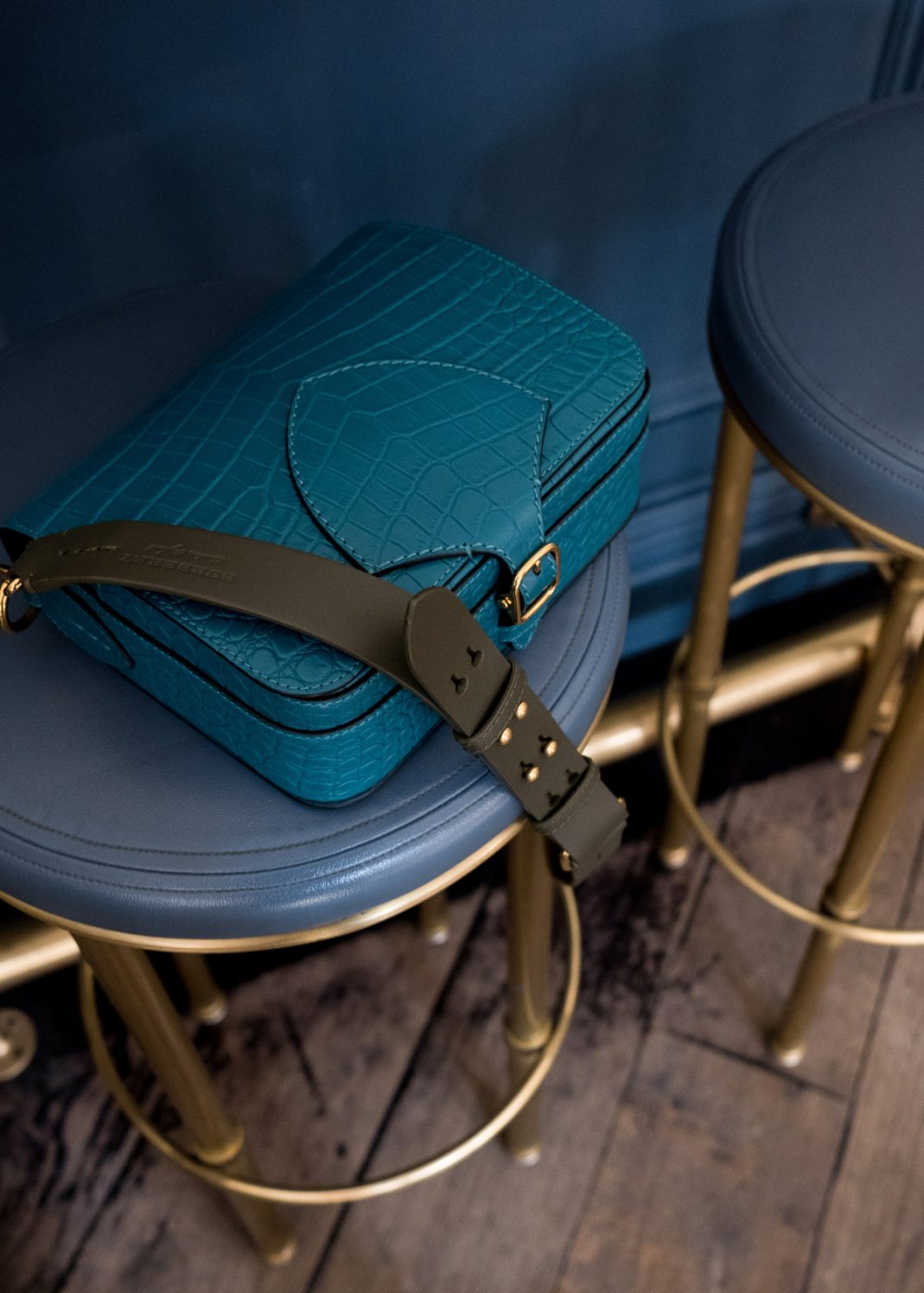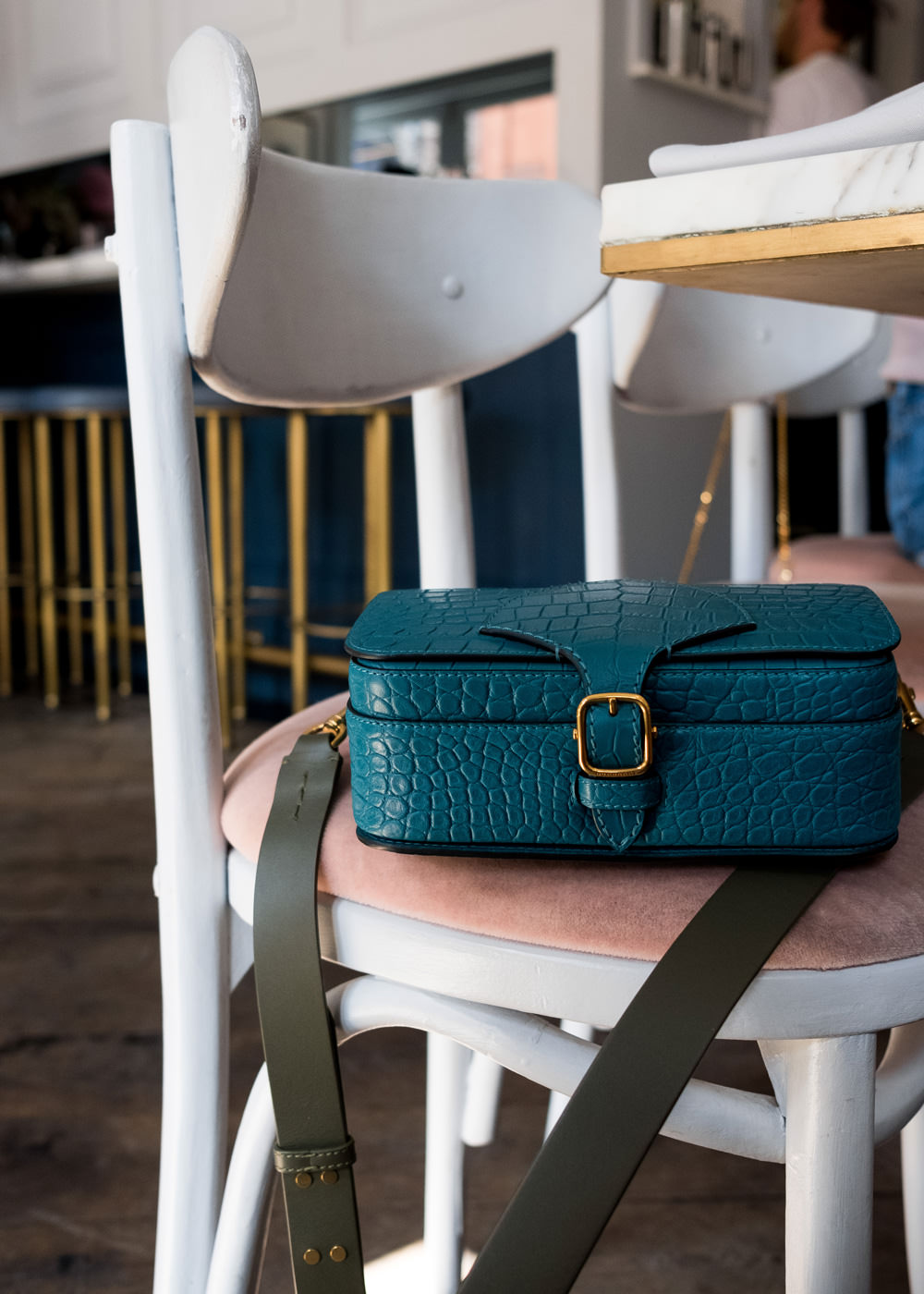 This satchel features a unique buckle closure, which is my favorite detail. It's so different, and I love the equestrian vibe that is so distinctly Burberry. The bag features one interior slit pocket, as well as an exterior flap pocket with magnetic closure that is hidden when the bag is closed. The front pocket is perfect for storing a cell phone and is large enough to fit the iPhone Plus. Inside, I was able to fit a small zip-around wallet, sunglasses, a small cosmetic case, a mini notebook and headphones.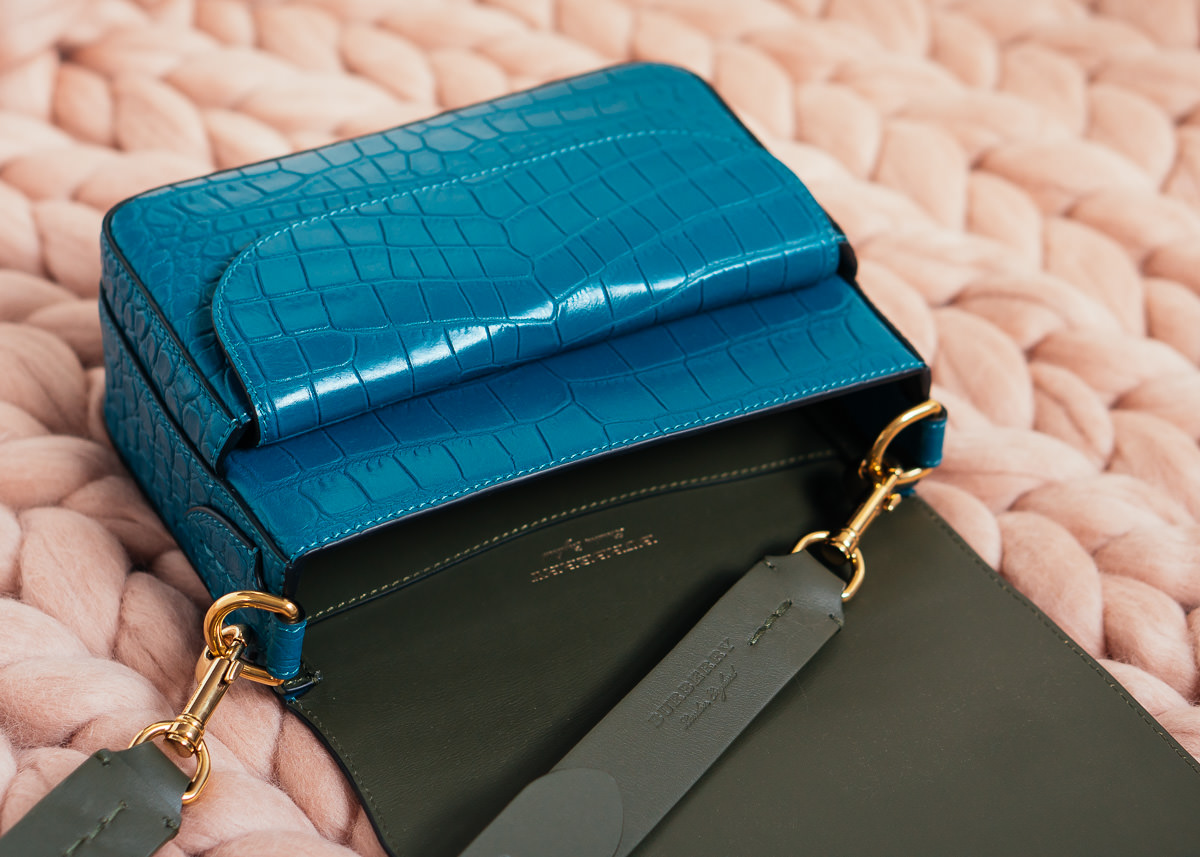 I'm particularly obsessed with this bag for many reasons: it's stylish in a really cool way without being overly trendy, it's functional and fits all of my daily necessities, and it's extremely well-made. Nothing beats a great quality bag. Overall dimensions of the square satchel are 6.5″ x 8.3″ x 3″. This alligator version retails for $17,500 via Burberry, but for a more affordable option we love the leather version in Deep Claret for $1,895 via Burberry.