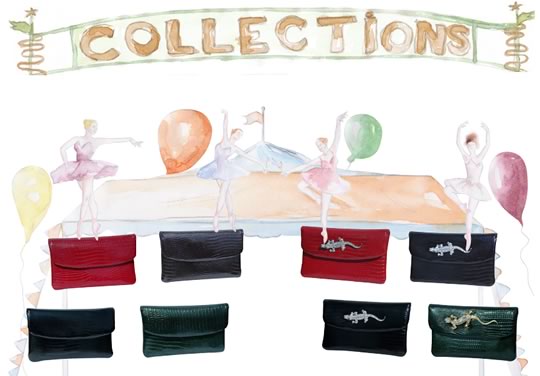 Bellini Clutches, for iPhone 3G and 3GS and iPod Touch. $74 plain, $78 jeweled
Recently I was introduced to a luxury accessory line that I can not pass up covering for you all. Plia Designs focus is to bring luxury to female tech accessories. We all have iPhones and Blackberries, iPods and iPod touches. The cases that are offered at the phone stores are practical but they are not luxurious. This site is about fashion and luxury, so the marriage of tech accessories with the high end market is a bit hard.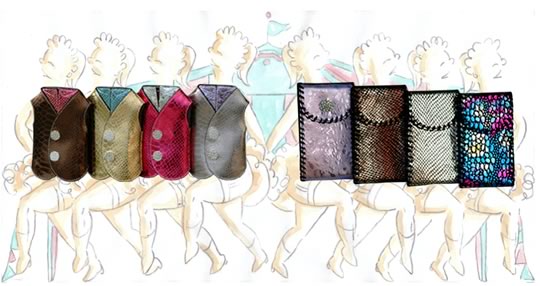 iPod Touch Jacket cases $74; iPhone and iPod Touch 'Kangaroo' Cases $68
While some designers offer tech cases, I am always on the look out for something more innovative. You must give Plia Designs that, they are imaginative and creative in their designs. From the first moment entering their website there is a Hermes-esque vibe, with perfectly put together whimsical illustrations that include the cases.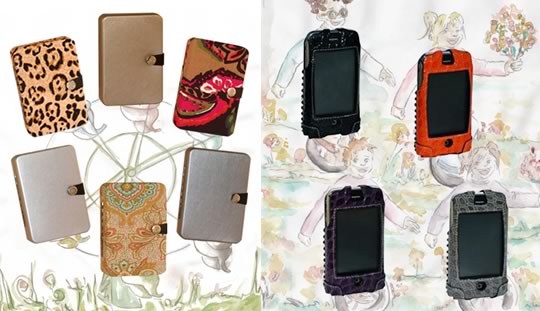 iPhone/BlackBerry Luxe Hardshell Case $72; Schappy iPhone 3G Patent Leather $74
There is a variety of cases to choose from, including hard shell cases, open front cases, and my personal favorite, the cute vest cases. Along with the different styles there are of course different colors and patterns. The most easily accessible version is the 'Schappy' as you can see the front of your iPhone screen. Every option may appeal to a different person and every option mixes function with fashion.