We don't talk about wallets often around here. It's funny, because I always tell people what's inside the bag matters as much as the bag for me (actually, in many ways, it matters more), but I have neglected my wallet game. I've been using the same Louis Vuitton wallet for so long it's actually crazy (honestly, I think 10 years?). But I LOVE THAT WALLET. It held up so well, and until phones got as big as they are now, it could hold my phone, too. And despite the fact that I talk about handbags for a living and own more bags than I can remember, I don't change out my wallet. The exact wallet I had from Louis Vuitton stopped being made a while back, though there are similar versions, but I loved my version, and I suppose that's why I didn't make the switch.
That is all about to change, because a couple weeks ago, I celebrated my birthday and Vlad bought me a new wallet. The best part about this gift? He picked it himself, with a ton of thought and reasoning behind the purchase he made, which makes the gift that much more special. Introducing my Louis Vuitton Twist Wallet in the Rose Ballerine shade of Epi leather.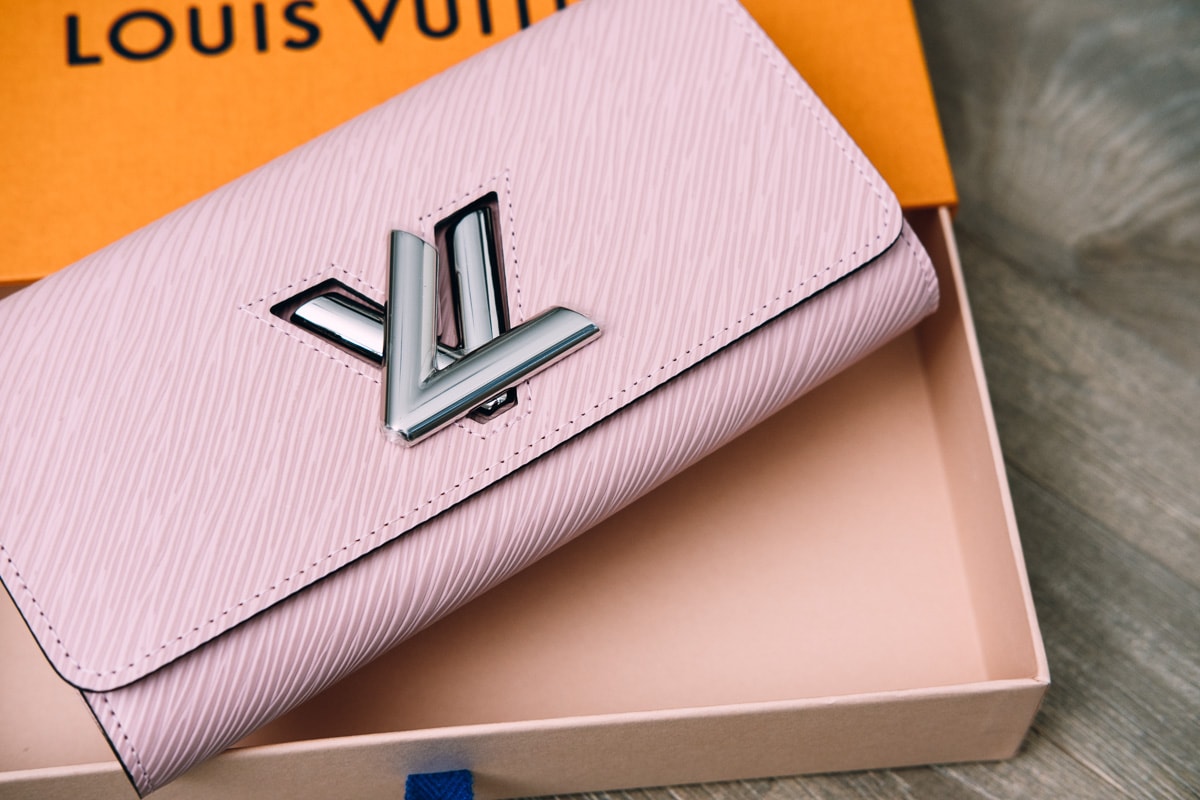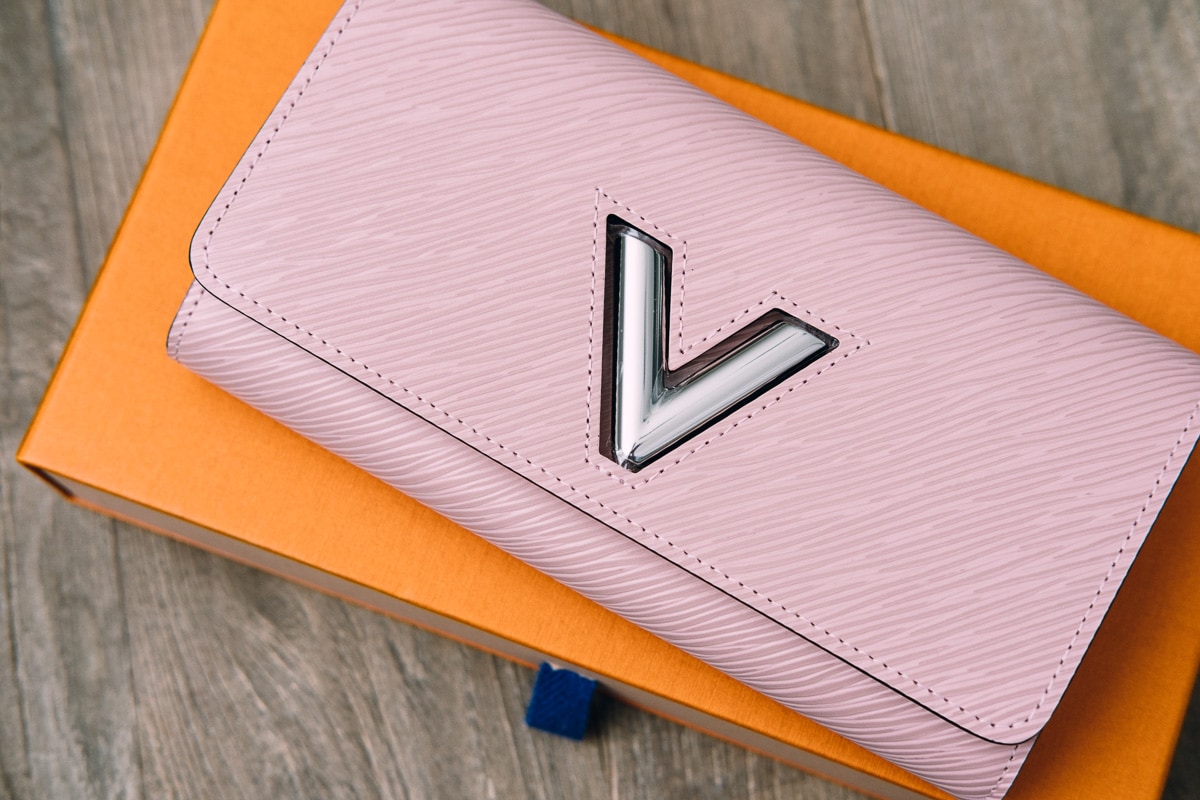 The first reason I love this wallet is the size. I need a big wallet. My wallet is always stuffed, probably in a manner that would drive many of you crazy, but I keep receipts and cards from places I want to go to on top of the usual wallet essentials. There are 12 credit card slots, 1 zipped coin pocket, 2 large, gusseted compartments, 2 flat inside pockets, and 1 flat exterior pocket at the back. The back pocket could hold your valet ticket or maybe a credit card (which I personally would never do), so that pocket I do find somewhat pointless, but the rest of the compartments work really well for a very usable and functional wallet.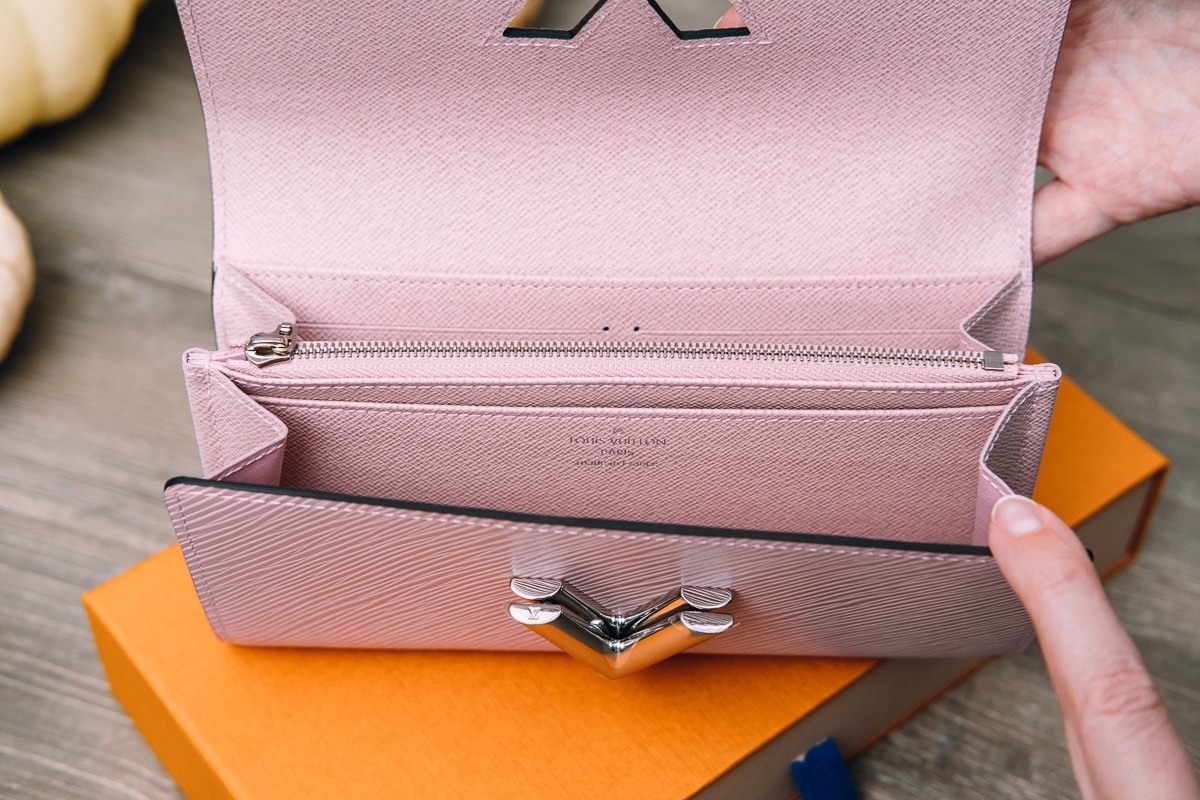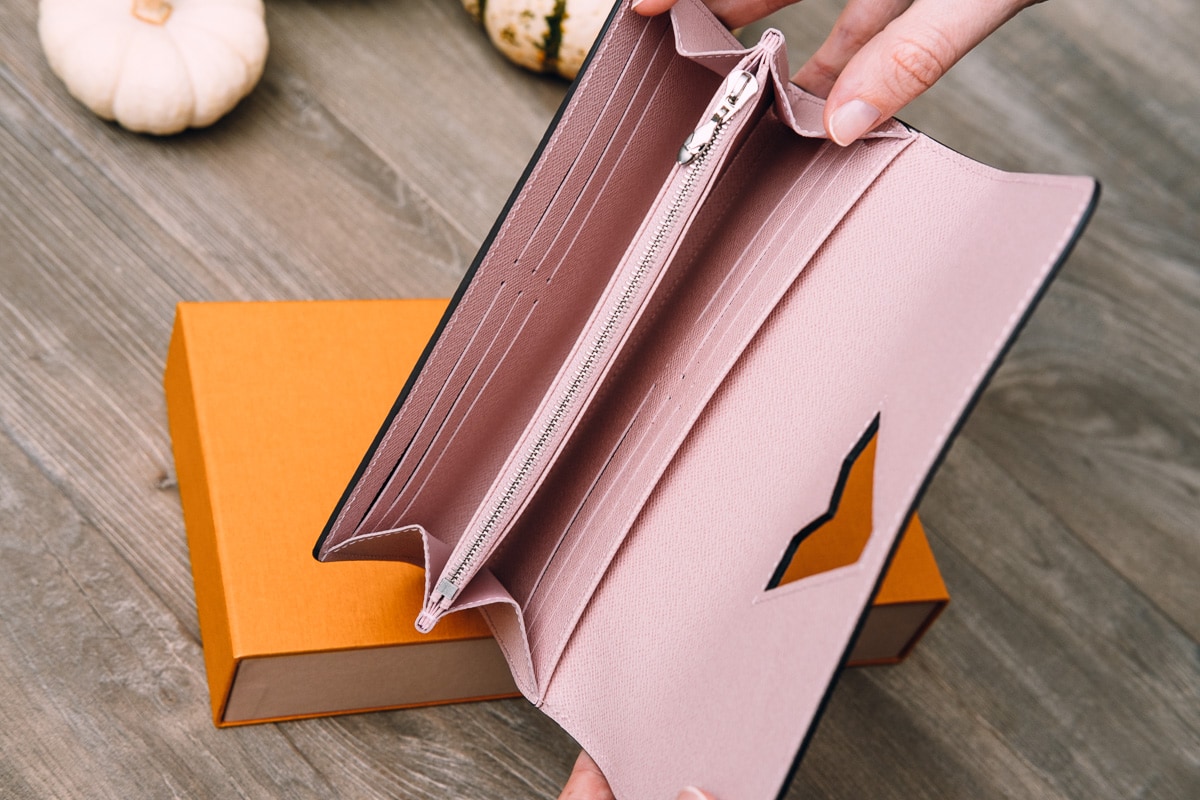 The front of the wallet has the very recognizable LV twist turnlock. Vlad picked this out on purpose for me, thinking it gave the wallet more of a statement style, and I loved hearing him tell me why he chose it. He also picked out the Rose Ballerine color, which is a light pink. Vlad explained to me he knows that may mean it will get dirty faster, but my other Epi leather pieces stay really clean, and he thought I'd like the feminine, lighter wallet. I LOVE that he put so much thought into it, and as much as a black wallet is safer from the perspective of keeping clean, I like that he picked something that I might not have.
Speaking of which, my last wallet was a darker purple Epi leather and it held up so well, and I have truly put that thing through the ringer. I will always tell people how great Louis Vuitton's Epi Leather is because of that wallet, so the bar is set high for this one as a replacement. The interior is lined in cowhide leather, and the hardware is shiny silver throughout. Overall dimensions are 7.5 x 4.1 x 1 inches. I'm really looking forward to using this wallet (I need to say goodbye to my older one, it's time to make the transfer!). Price is $1,130 via Louis Vuitton.