In 1863, John A. Frye opened the doors to the first Frye shop in Marlboro, Massachusetts. In the 154 years since, Frye has solidified its place as the original craftsmen of American footwear and expanded to offer a beautiful range of handbags that showcase the same history and heritage in every stitch. Frye was born in the USA and is oldest continuously operated shoe company and second-oldest brand in America; the only older one is Levi's.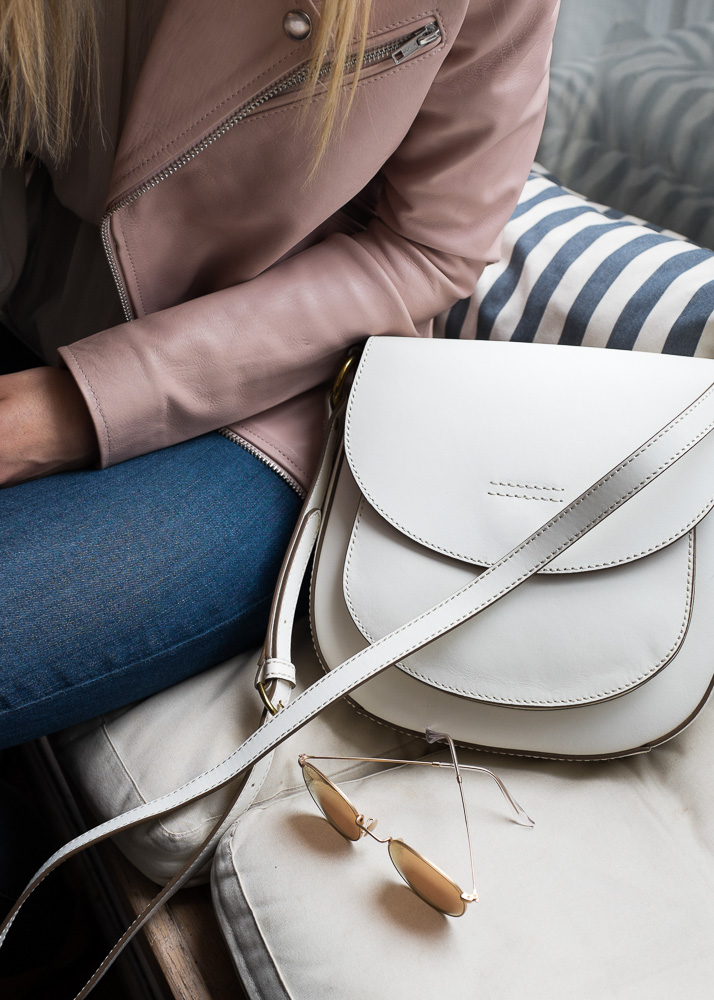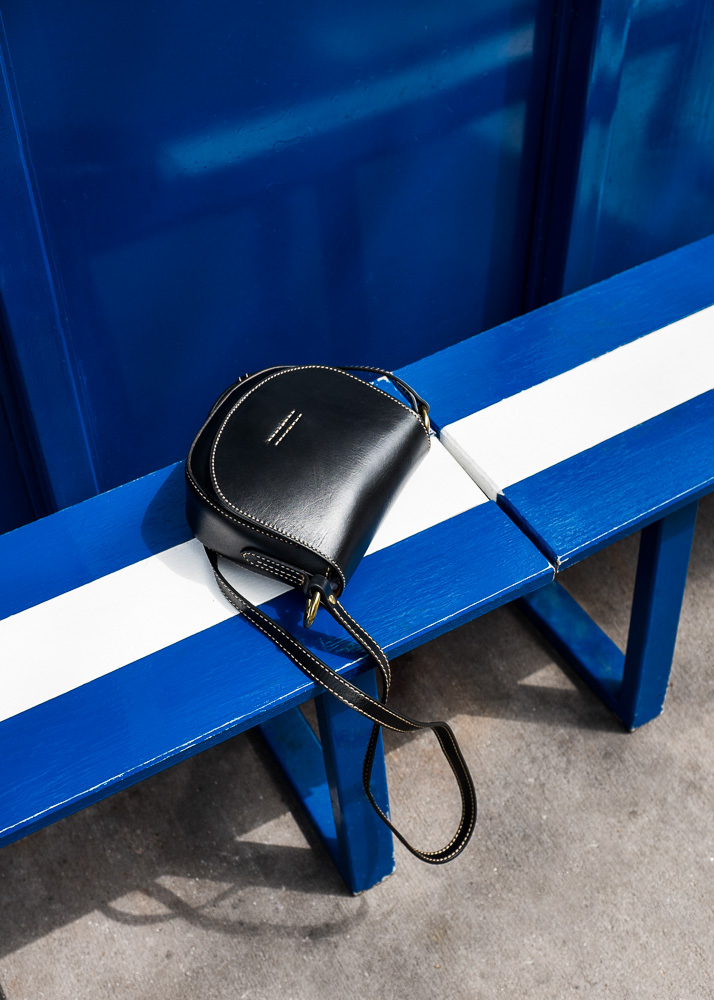 While the shoes have always been front and center for this authentic heritage brand, the more recently added bags still boast the brand's unrivaled craftsmanship. For Spring 2017, Frye launched its Modern Icons campaign to embrace its core values by using classic elements and weathered textures that pull from legendary Frye style. The end result is bags that I found myself loving and longing for (and, of course, the shoes make a perfect pairing).
The Ilana Saddle Bag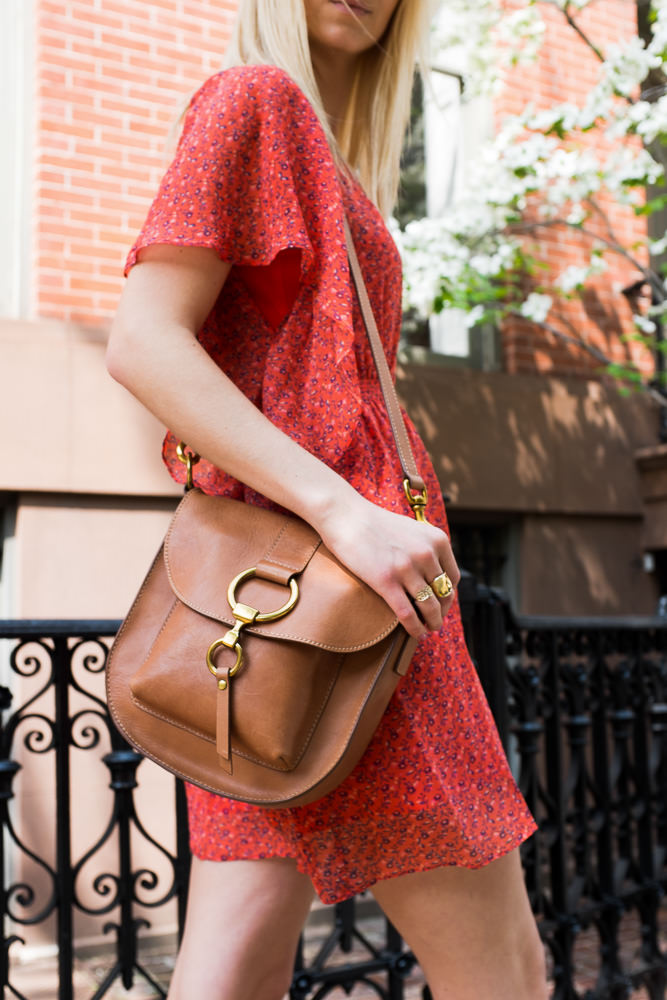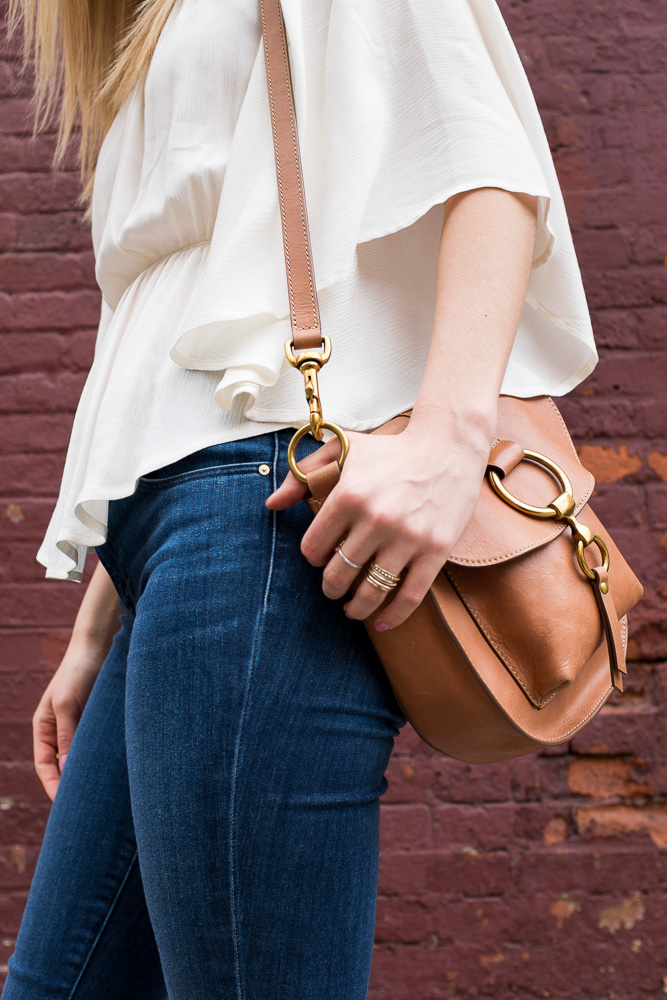 Frye Ilana Saddle in Tan, $398 via Frye
The bag that caught my attention first and continues to hold it is the Frye Ilana Saddle Bag, a classic-yet-relaxed shape and style that features smooth vegetable-tanned Italian leather that shows off the natural highs and lows of the color. There are four colorways, and I can't decide which is my favorite, but I'm leaning toward Natural–it has a slight pink hue that is some kind of wonderful.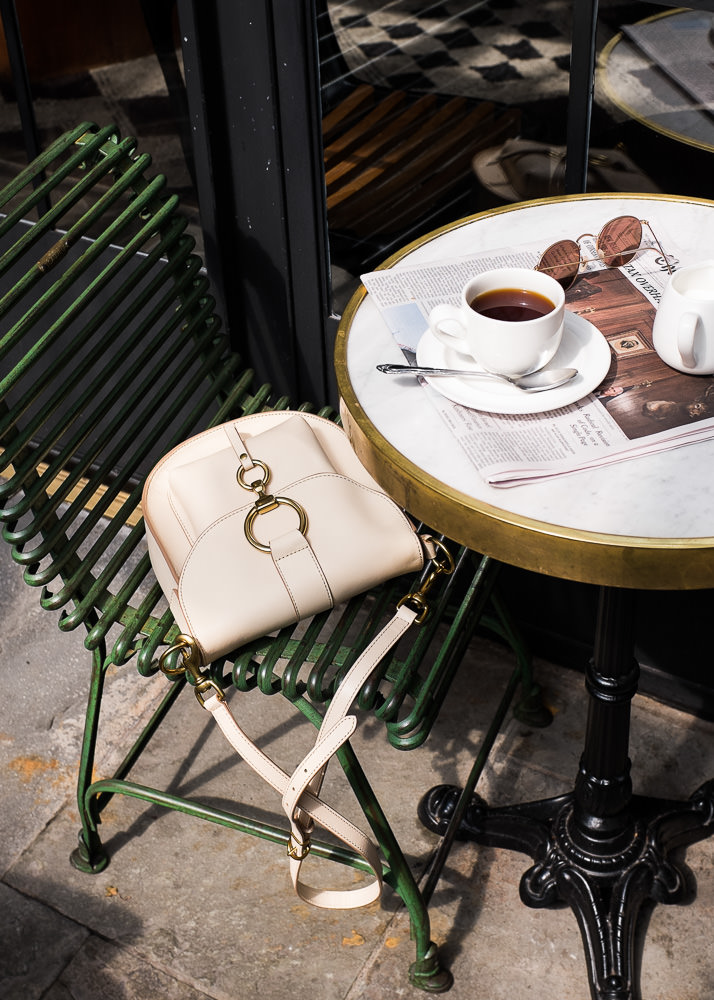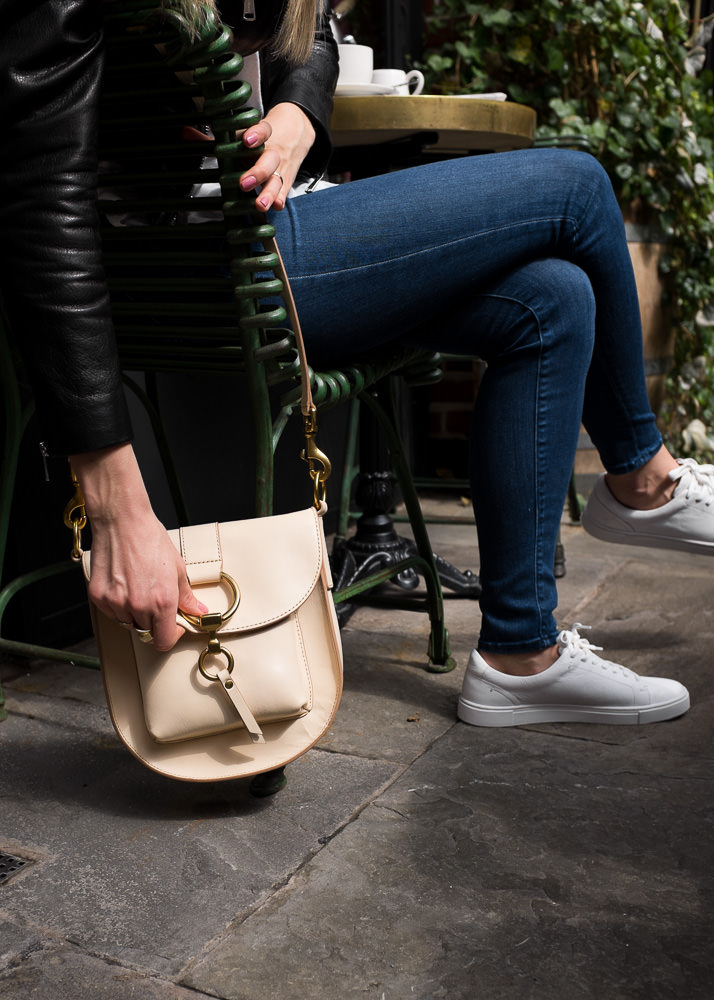 Frye Ilana Saddle in natural, $398 via Frye
The interior is lined in suede, and the outer harness hardware helps this bag stand apart. After experiencing this bag in person and seeing it on countless people on Frye's Instagram account, I couldn't be more impressed.
The Harness Saddle Bag
The other shape I was drawn to is the Frye Harness Saddle Bag, which comes in two sizes. This bag's sleek, streamlined style speaks to me, especially post-baby. I've been taking the advice many of you gave me and typically have one larger bag for Millie's essentials, along with a compact bag that carries my own personal items, and this bag fits the ticket. The smooth, full-grain Italian leather is quite durable, and the distinctive stitching gives the bag some added dimensionality.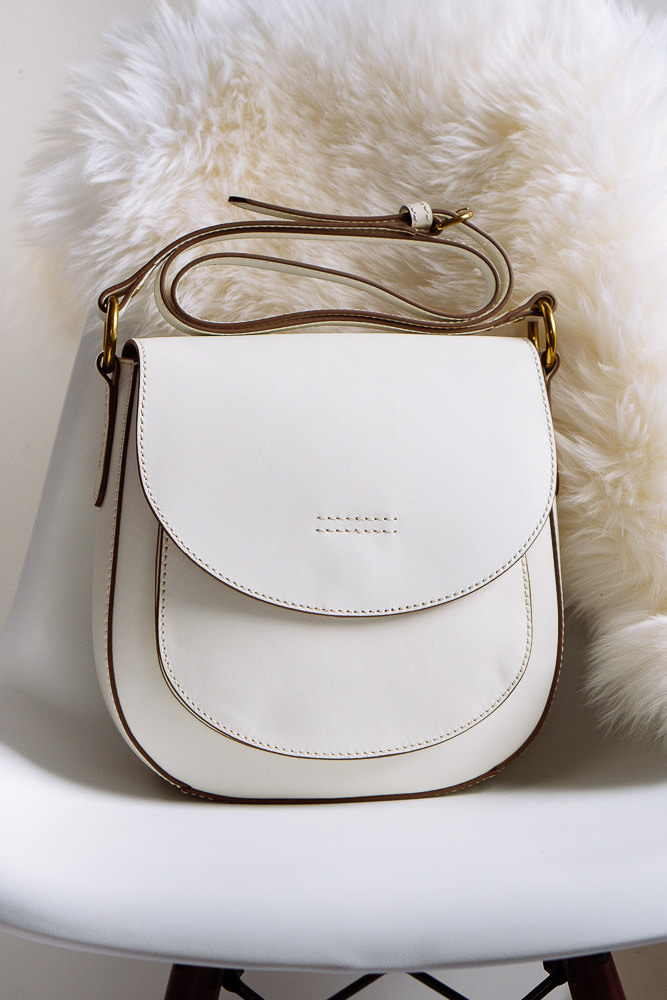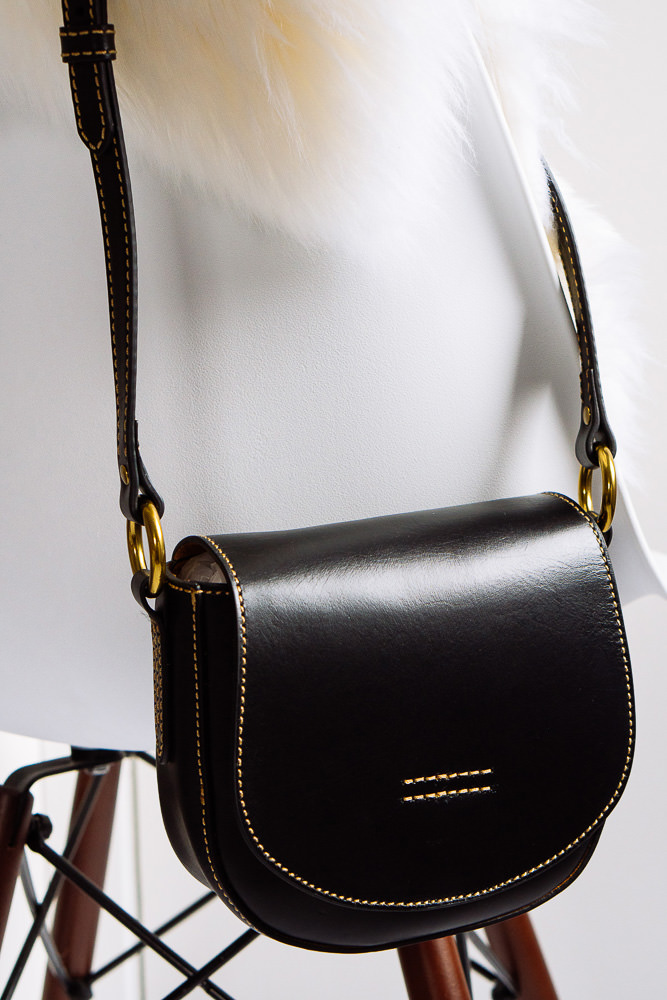 Frye Harness Saddle, $398 | Frye Harness Small Saddle $298 via Frye
The shoulder strap is adjustable, which is a must for me, and I love that there are two sizes. (The regular size is 9.75″ H x 9.75″ W with a 21.25″ strap drop, while the small is 6″ H x 7″ W with a 23″ strap drop).
Priced at $398 and $298 in small.
Frye offers a couple strap options to change up your bags as well, and I really love what they created. While many brands offer very ornate straps, Frye knows its fan base and stuck to pared-down versions that meld seamlessly with the bags the brand offers. I really liked the Woven Raffia Strap, and it worked well with almost every bag I paired it with; I love how easily it transitions from bag to bag. Available for $128.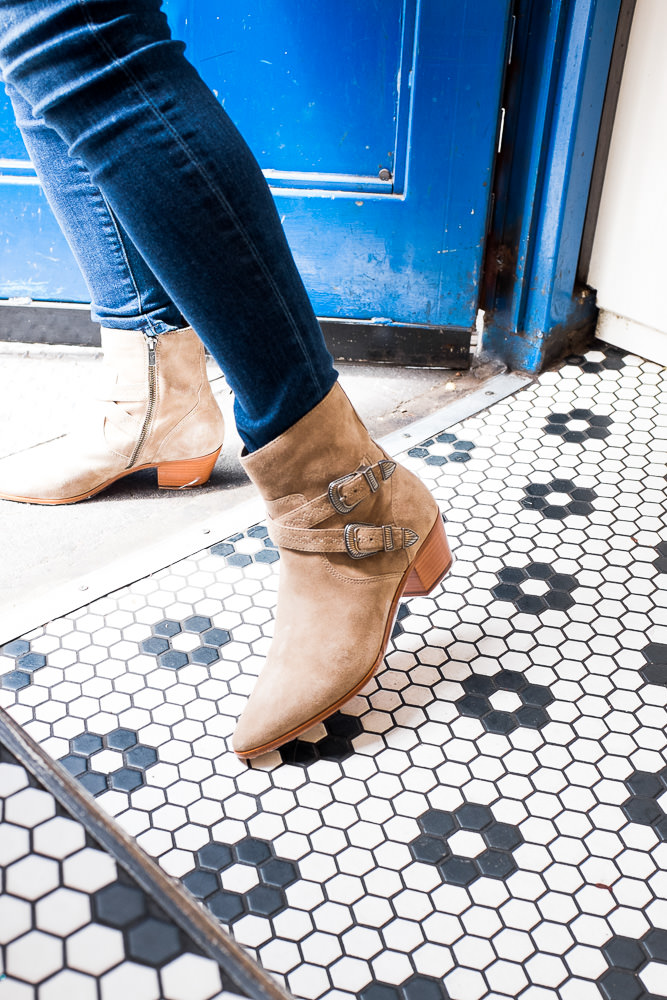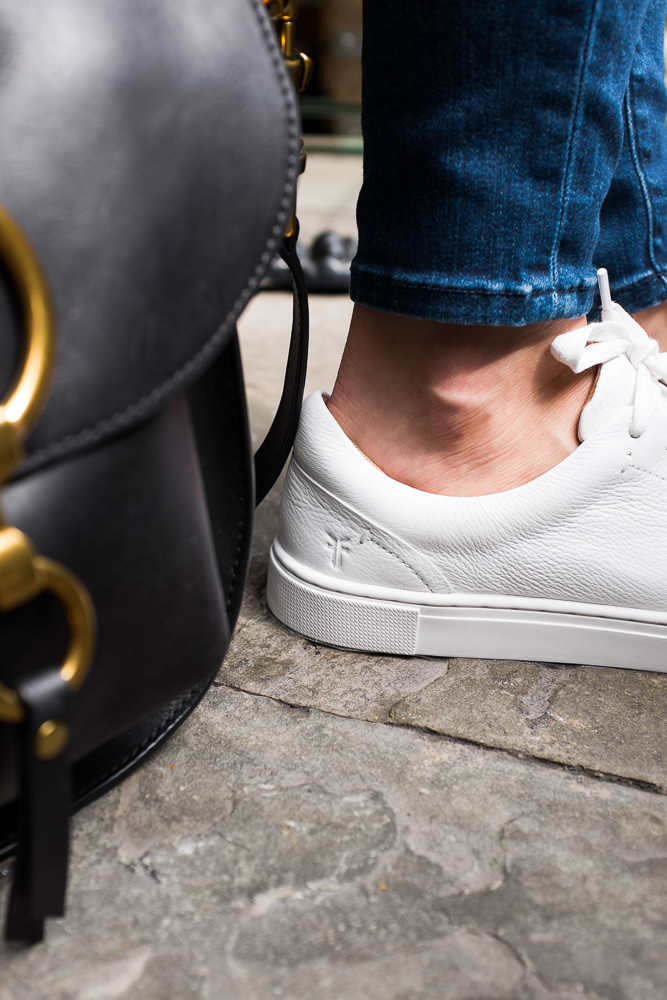 Frye Ellen Buckle Short boot, $358 via Frye | Frye Ivy Low Lace sneaker, $198 via Frye
While the bags are our focus, we couldn't get by without trying out some shoes as well. I have to say, every pair of shoes I tried out are now on my lust list. From the Ivy Low Lace leather sneaker, which works perfectly if you want a long-lasting cool leather sneaker, to the perfect-for-summer Gabby Perf Ghillie, to the Western touch on the Ellen Buckle Short boot, I am ready to add to my shoe wardrobe.
Frye Spring 2017 focuses on the Modern Icon, touching back on the roots of the brand while giving it a new edge, and the result is an incredibly wearable and covetable line of bags, shoes, and beyond.