The fashion industry has hosted a logo renaissance over the past few season, with brands like Alexander Wang and DKNY plastering their logos all over clothes, much to the pleasure of streetwear-obsessed fashion customers. When it comes to accessories, though, the trend has been a bit different. Instead of the monogram-covered bags that were a hallmark of the early 2000s, handbag lovers have turned their attention to bags festooned from everything from Snoopy to Cornflakes, and the fit of nostalgia doesn't appear to be waning.
It's not hard to understand why handbags don't really fit into the current wave of logo-mania; logo bags are still too freshly crass-feeling in the minds of most consumers to qualify for a nostalgia tour. Much of the trend's clothing references the 80s and 90s, but logo bags were still incredibly popular as recently as ten years ago, and that's not a generous enough break for the look to come around again.
Instead, handbag designers have looked to other sources of cultural nostalgia to pull at customers' heartstrings. For instance, Coach collaborated with Peanuts for Snoopy and Woodstock-festooned bags that debuted at Colette in Paris; Anya Hindmarch teamed up with Kellogg's for cereal-themed bags and accessories; and Moschino has co-opted McDonald's, Barbie, Hershey's and Spongebob Squarepants in the space of two seasons under the creative control of Jeremy Scott.
By all indications, consumers are responding enthusiastically to these brands' not-so-serious take on accessories. Coach's Peanuts collection sold out in less than 24 hours at the brand's website, Hindmarch's cereal bags sold so well that they're back from a second season and Scott's use of brand imagery took Moschino from an also-ran to an industry favorite almost instantly. Not only do nostalgia collaborations sell well, but they can help a designer reach a larger audience than they could with the company's normal designs, even if those designs are excellent.
There's no indication that this trend is going anywhere soon, so it's time to start hoping that something wonderful from your childhood makes it onto a bag. Personally, I'll be holding my breath in anticipation of some designer doing a Daria capsule collection and making my entire life worth living.
1 / 6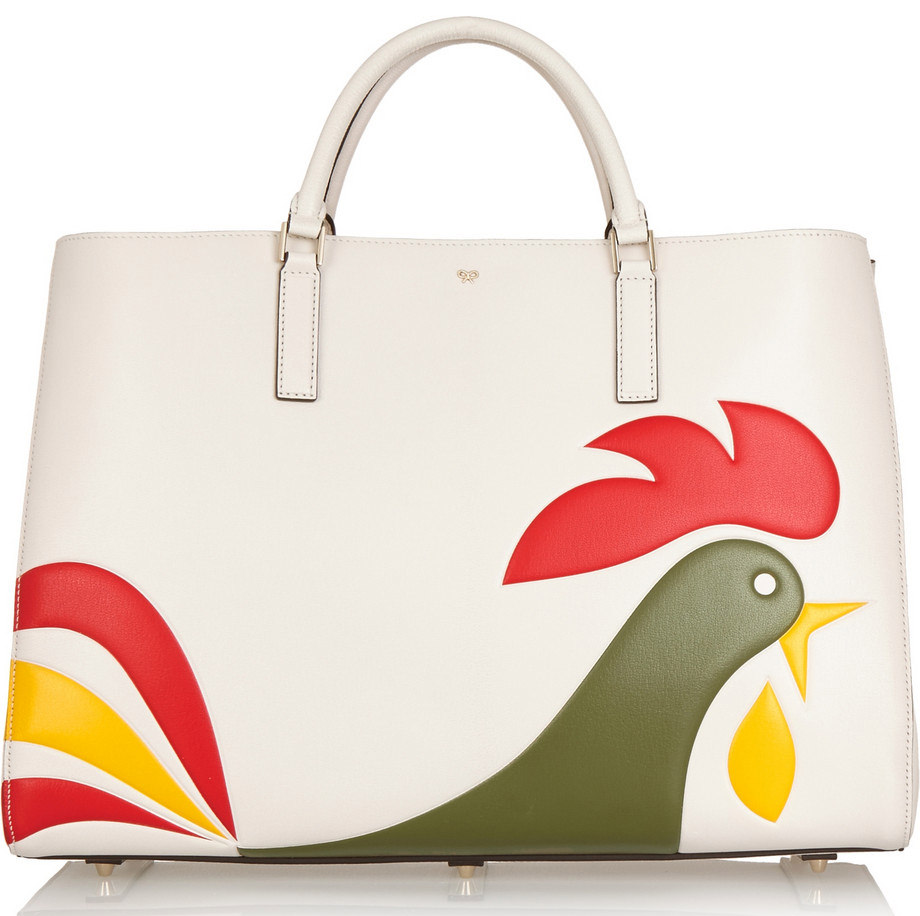 2 / 6
Anya Hindmarch Imperial Frosties Clutch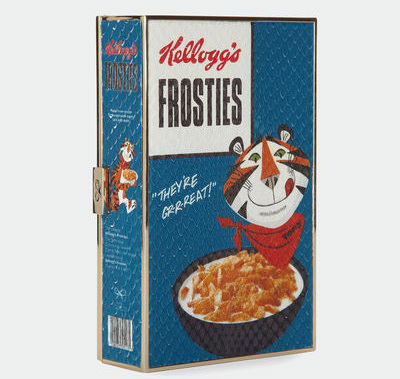 3 / 6
Coach Snoopy Mini Zip-Around Bag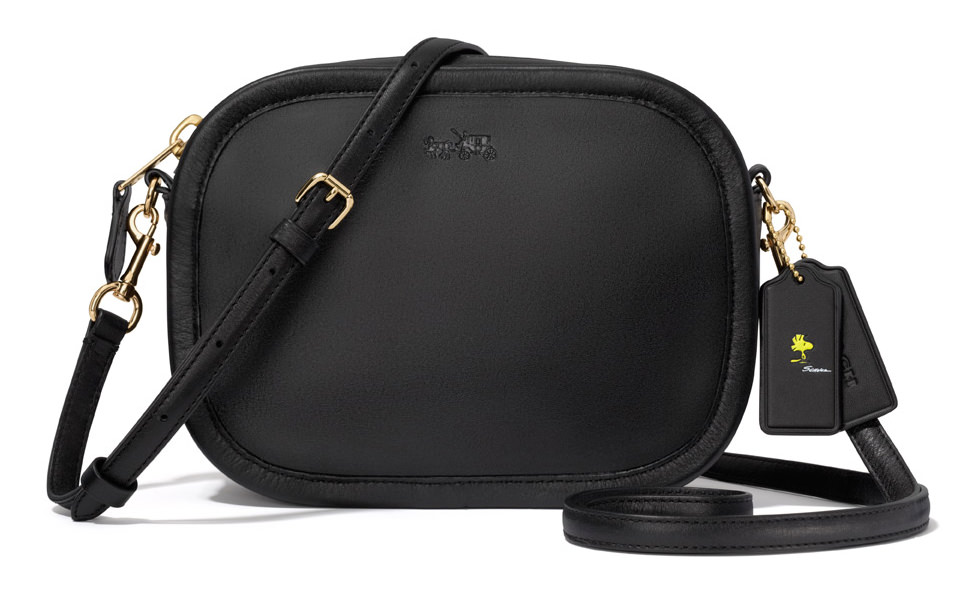 4 / 6
Coach Surrey Mini Snoopy Satchel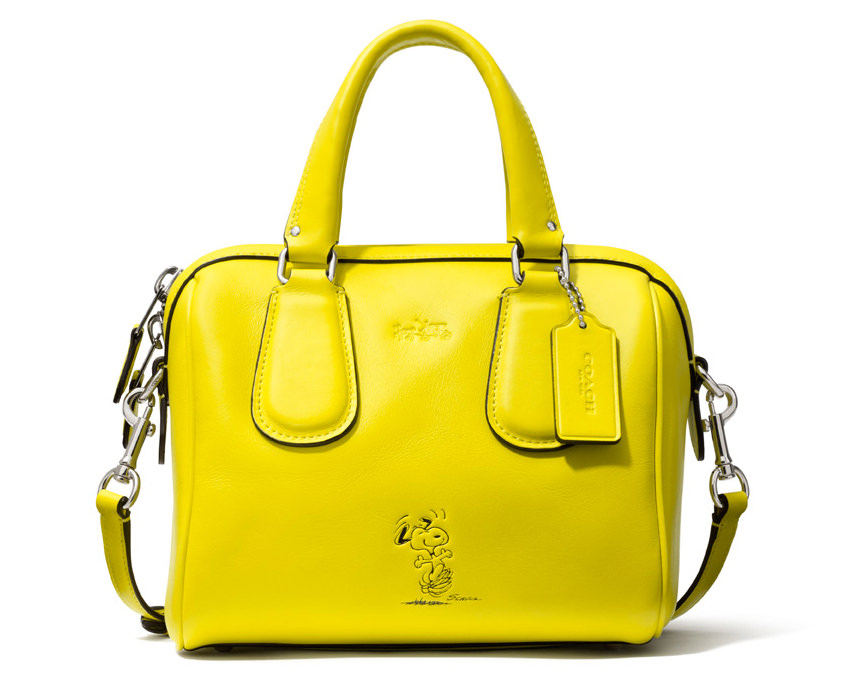 5 / 6
Moschino Happy Meal Bag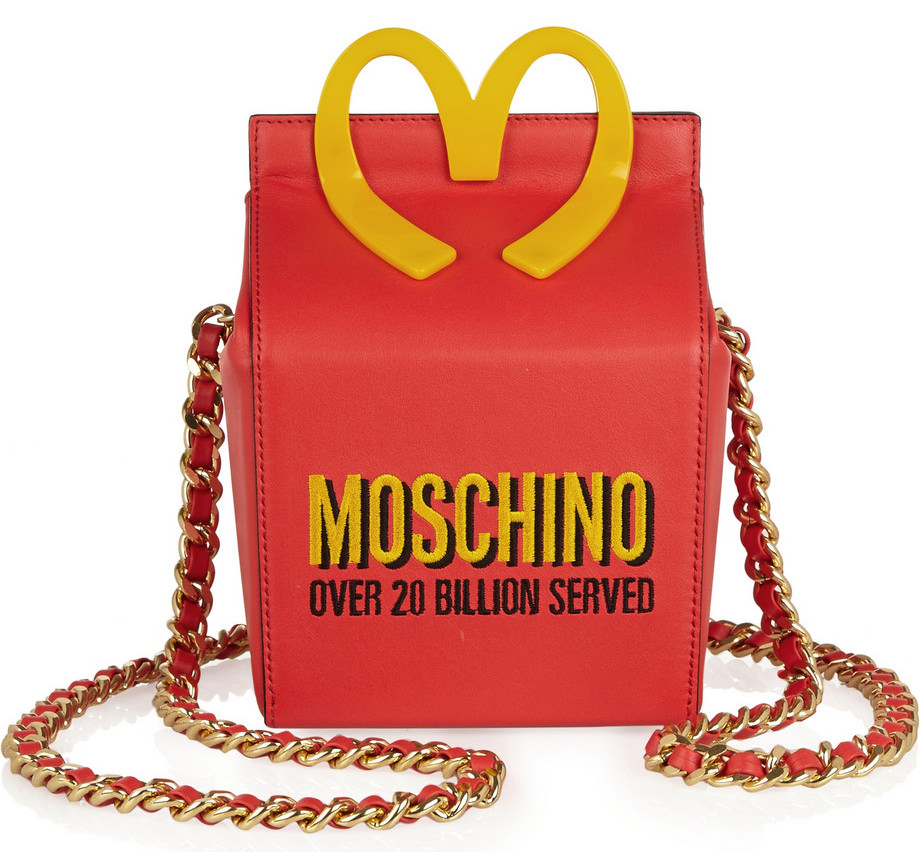 6 / 6