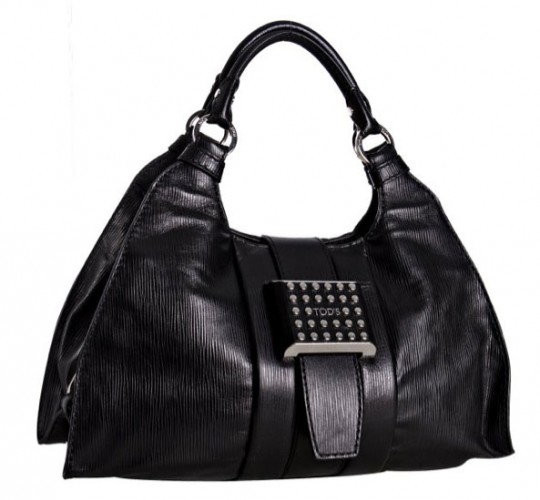 I've never been a Tod's fan, by and large. I'm sure that their bags are well-made, but they always seemed to be lacking in the design department, and for that kind of money, I want a bit of visual flair with my perfect construction.
And in the Tod's Ribbed Leather Bag, I may have found it – this is easily my favorite of their bags in quite a long while, if not ever.
The ribbed leather reminds me of Louis Vuitton epi, except for slightly softer and slouchier. Which is to say: slightly more awesome. The shape is also great – slightly triangular and with handles that would allow it to be either arm or shoulder carried, depending on your preference.
The thing that really makes the bag, though, is the closure strap over the center. Indeed, its boldness and studded facade are not something that you'd normally expect from the brand, but that's what makes me like it. Instead of blending into the background unnoticed, this bag would be an equal part of any outfit, and that's exactly what I want in a bag. Buy through Bluefly for $1316.