Zambos & Siega Whitney Bag is an absolutely fabulous bag that would get quite a bit of use. This large tote is beyond perfect for so many things. I am constantly switching up my day-to-day bags because I can't decide how big of a bag I might want to carry that day. Anyone else feel the same way?
Folks, we have a winner. The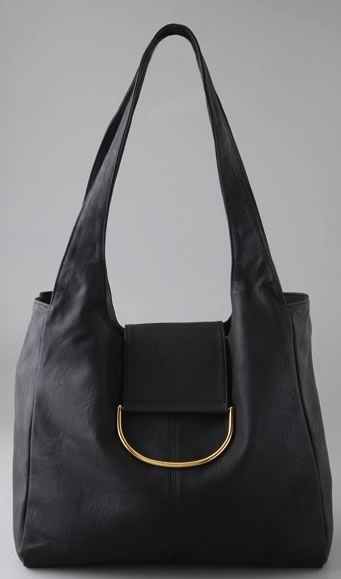 This is definitely a bag I would pick up and use for errands, a weekend brunch followed by window shopping and beyond. Faux black leather looks sturdy enough to withstand all of the wear and tear it could potentially go through. I wasn't 100% sure how I felt about the metal ring at the front flap, but I do think it offers a nice contrast of color. I am also a huge fan of a flap where the bag opens. I've used other totes that didn't have a zipper or a flap and more often than not, something would fall out. Not fun. So, all in all, good bag at a great price. Buy through Shopbop for $144.