Are you on Twitter? I am. So is PurseBlog as a whole. If not, you should really try it – it's not nearly as navel-gazing as I thought it would be, and sometimes you learn things.
Also, sometimes you get ideas for posts (and when I say "you," I clearly mean "me."). Donna Karan's anonymous PR girl is one of the fashion folks I follow on the microblogging site, and yesterday she posted about being caught in the rain in Manhattan. Lucky for her, she always stows an extra tote in the bottom of her handbag to cover her purse in the event of inclement weather, and that reminded me: I should be taking my Longchamp Le Pliage Large Tote everywhere I go.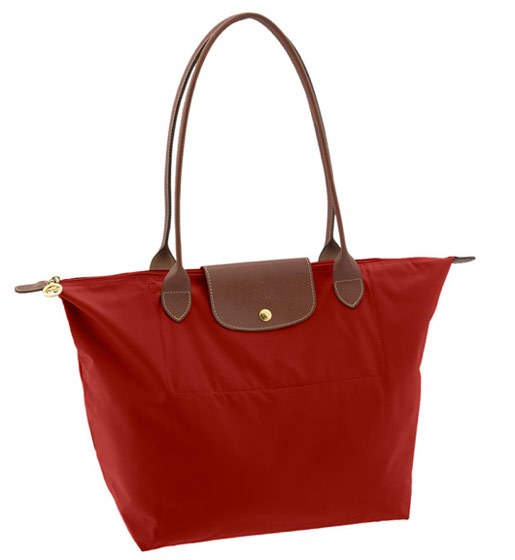 One of the best things about Longchamp's Le Pliage totes is that they fold and snap to a fraction of their actual size – only the flexible straps stick out, which aren't difficult to tuck in when you put the bag in your purse. You could go with a less expensive option, of course, but the things that make the Le Pliage key as a bag protector are the top zipper and water-resistant material. What's the use in carrying an extra tote if it's just going to let water in? Buy through Nordstrom for $145.