Treesje can do no wrong. They use nice leather, their bags are functional yet stylish, they're priced reasonably and they made a line of swoon-worthy skull bags that turned me into a life-long fan, no matter what.
Lately, in my mind,
My latest Treesje obsession? The Treesje Divino Grande Satchel.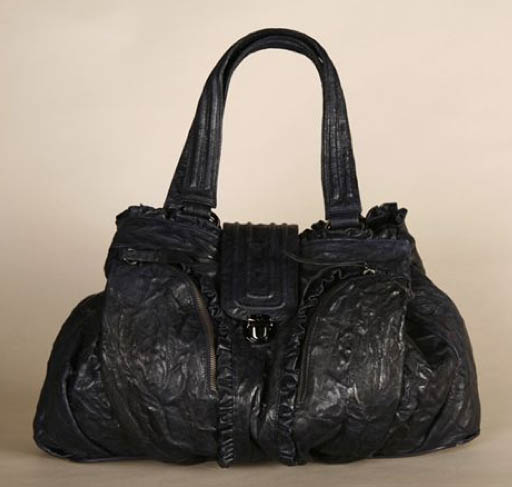 My favorite thing about this particular bag is the color variation in the dark blue leather. It's more of a medium navy in some parts and in others is almost a blue/black, and the effect gives the bag a lot of character without making it overly complicated.
Plus, the bag is on-trend without being over-the-top. It's got some small ruffles at the front seams, but not so much that it looks ridiculous or make its owner look like a fashion victim. Perfect! Buy through Luna Boston for $685.