Every once in awhile, I see an article of clothing, a pair of shoes, or something, anything that makes me cringe and wonder "Why in the world would anyone desire to make something so; awkward?".
That's what happened when I spotted this Coach Julia Transparent Op Art Logo Tote on the Nordstrom website. Frankly, I'm glad I didn't see it passing by a Coach flagship store here in New York because I might have been mentally scarred.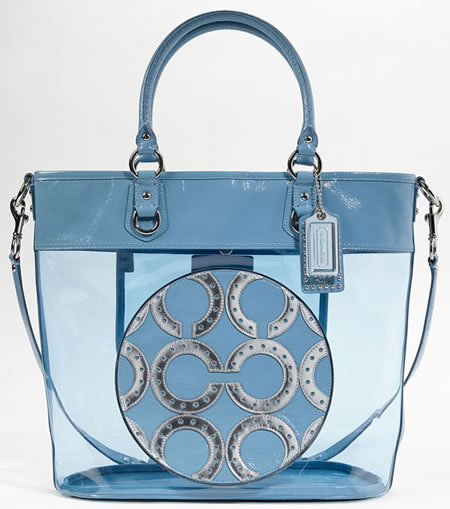 All right, perhaps I'm exaggerating, but with good reason. As any regular purse lover knows, Coach has a long and wonderful history of making quality leather goods. But seeing this tote makes me afraid that Coach is just throwing its history by the wayside to create bags fit for the fickle tween set (Poppy, anyone?). But this bag isn't even Poppy, so I'm alarmed. As one of my good friends would say, it's just bizarre. But at least it has a purpose: withstanding the harsh chlorine of splashed pool water. Buy through Nordstrom for $348.