So, my baby brother is going to college this year. Yes, I realize that it is many months away, but I can't help but think about how grown up he is. Now, when I think about him going to college, I start to think back to my college days and when it comes to that I think about the way I schlepped my books back and forth. With all of these things swirling in my head I was pretty happy to come across this messenger-ish bag.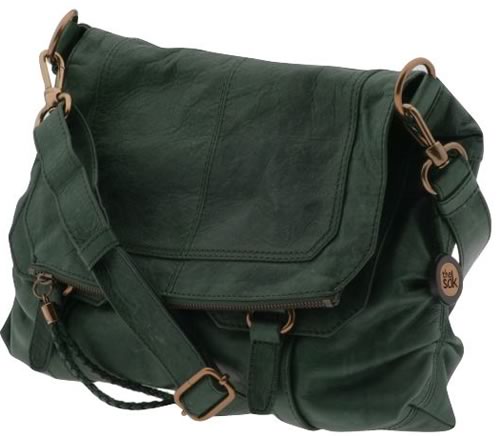 The Sak Silverlake Flap bag would be not only perfect for carrying your books to and from class, but also so many other things. Come to think of it, I think this bag might actually be more comfortable as a shoulder bag (it only has an 11″ strap drop) and the good thing about it is that it isn't bulky. It's not going to get in the way of the hustle and bustle of the day, instead, it will just lay there, at your side, looking great. Sure it is casual, but we all could use a little casual in our life.
Personally, I am a fan of this hunter green color and I love how slouchy the leather looks. The flap over top actually has a zipper in case you need to increase your storage space. Plus, there are tons of pockets throughout this bag which is always a good thing. Buy through Piperlime for $199.