See By Chloé is continuing to tread in elegance, as evidenced by this See by Chloé Slouchy Drawstring Crossbody Bag. The cincher for me. though, wasn't the shape or the thick, fun tassel, but the color. It's ink- a blue made for the depths of the ocean. It's subtle, sophisticated, and off the beaten track of black bags- though you can purchase the bag in black as well.
It seems that
The shape is also pretty genius, emulating the slouchy silhouette and polished gold accents of the See By Chloé Grasshopper Crossbody Bag. And the flap- oh, I adore this strong, interestingly shaped flap. Rather than a traditional flap, it tapers from round to square, and the thick seam around the edge magnifies the shape. The triangular zippers offset the flap perfectly.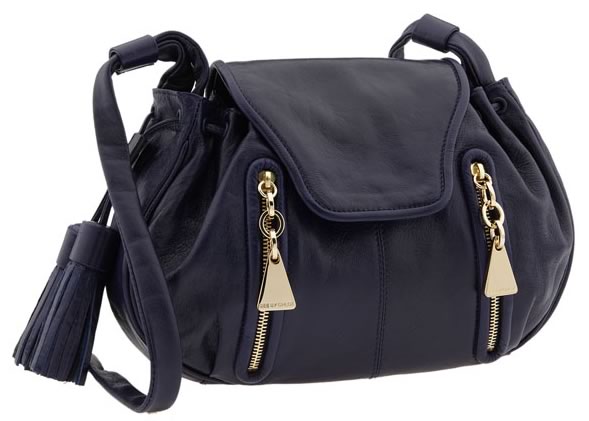 And now, let's move to the inside: the bright, royal blue lining is a wonderful contrast to the exterior's inky jet. That's not to mention that a bright interior is a bag-lover's blessing; everyone knows that it's nearly impossible to find your black cell in a bag with a black lining. Buy through Nordstrom for $435.