Rebecca Minkoff Devote Tote for a quite a while, but when the studded version came out, I couldn't look at the plain one the same way again. It just seemed like it was missing something, even though the studs would be overpowering for some occasions.
Sometimes, it's amazing what a little tweak will do for a bag. I've been a fan of the
As it turns out, what it was missing was zippers. Behold: the Rebecca Minkoff Zip Devote Tote.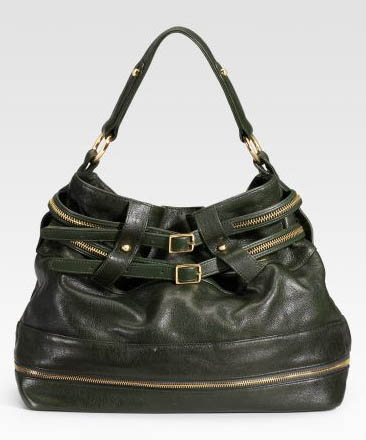 The original tote looks a little bit blah after you see the one with studs – there's just not enough visual interest. But not everyone wants studs, and they're not what you want to be carrying all the time. That's why the zippers are so genius – they're not big enough or blingy enough to be disruptive, and the follow the bag's lines in a clean yet interesting way. Their edition is very well-edited and understated, yet it's just enough. Buy through Saks for $630.