I usually don't like to write about two bags in a row from the same designer, but the Rebecca Minkoff Morning After Bombe Satchel was my favorite bag from the designer's Spring 2011 presentation and now that I've found it online, I simply couldn't wait. I hope you'll forgive me.
The navy-trimmed ivory version of this bag is actually my personal preference, but this gray and ivory version isn't bad either. The trim lines remind me of the Celine Boston Tote that I've been lusting over lately, but with more of a 50s American vintage feel than the Celine bag is. Oh, and of course without the Celine price tag.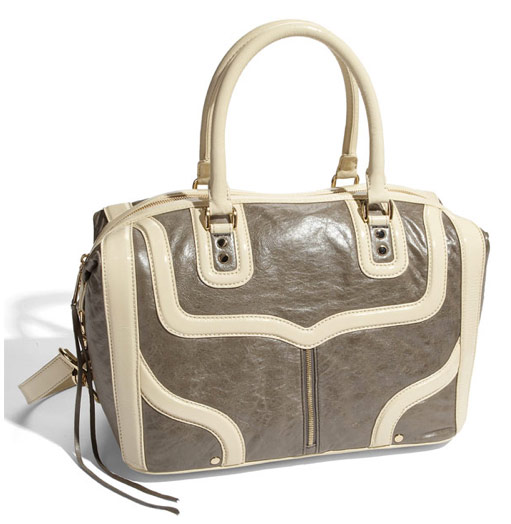 Minkoff is far from the only contemporary designer to make a bag for Spring 2011 that reminds me of Celine's current It Bag (Tory Burch, I'm looking at you), but I would say that her interpretation of the design's lines do well to not borrow or rely heavily on the original. Instead, they take the bag's feel in a completely new direction and create a great, casual bag in the process. Look out for the ivory and navy version, it's fierce. Buy through Nordstrom for $550.