Marc by Marc Jacobs' elder Totally Turnlock line is a blast from the past by now, or at least to those acclimated to the quickness of fashion seasons. But why not revisit a relic? I personally still carry my Totally Turnlock metallic over-the-shoulder bag from the first-ever Totally Turnlock collection.
I know, I know, anything from
One of my best pals has purchased this Marc by Marc Jacobs Totally Turnlock Benny Satchel in black, a color rarely seen among his newest line of bright purple, screaming turquoise, and pumpkin orange bags. But really, the neutral color is a refresher that lets the supple quality of the leather stand out. Plus, it provides a nice contrast to the shiny gold hardware that's dispersed in minimalist fashion throughout the satchel.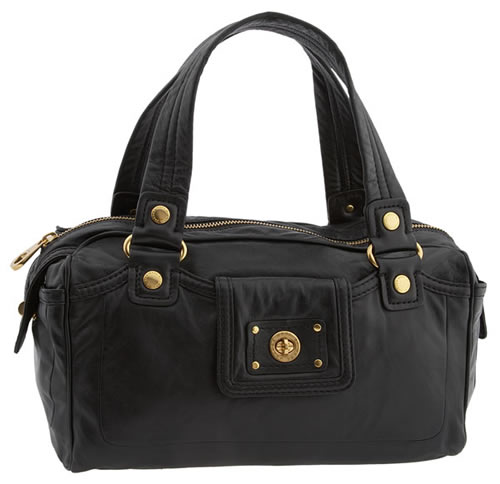 And the shape? Well, though the stock photo might lead you to believe that it's too boxy, too wide to be carried under the shoulder, it is not. My friend comments continually on the versatility of the bag, and I've marveled at the softness of the leather straps that feel like little dreams on your shoulder. I'm sure I'm not the only one who hopes that Mr. Marc continues to bring us new incarnations of the Totally Turnlock for many seasons to come. Buy through Nordstrom for $398.