With Valentine's Day at the end of this week, I am sure you have seen your fair share of Valentine's Day inspired paraphernalia. While I don't usually buy into all the hype, I do love just a splash of Valentine's Day around this time of the year.
So, what would one of my picks be? This Marc by Marc Jacobs Pretty Nylon Slingy Hobo Bag would be a great option. This bag is nothing less than cute. It doesn't make a huge statement and I am not sure it would be something I'd carry all the time, but it's not that bad at all.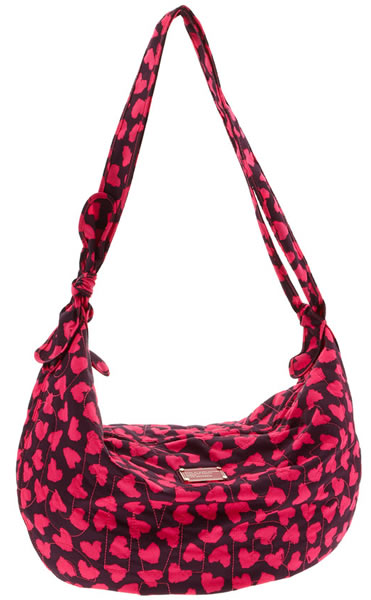 The bag, as you can tell from the image is super slouchy. There are jumbled oversized letters in tonal stitching like you've seen on other Marc by Marc Jacobs bags. The shoulder strap looks like it is the kind that would be super comfy and in no way would dig into your shoulder. I am a huge fan of the knot detailing where the shoulder strap meets the bag. The small things are enough to keep me happy. It is a nylon bag so you know you can put this bag through just about anything. Again, it's not a bag I would carry often, but it would be fun to bring out from time to time. Buy through Nordstrom for $198.