Sometimes, less is more. In a lot of situations, you don't need every receipt, after-dinner mint, and wholesale club card that you've ever accumulated in your handbag with you. Actually, I'd venture to guess that you don't need those things on most days, but if you're like me, they're what dwell in your bag and wallet anyway.
If you're looking for a slimmer option to stylishly streamline what you carry, consider the Glam Noir Studded Card Holder.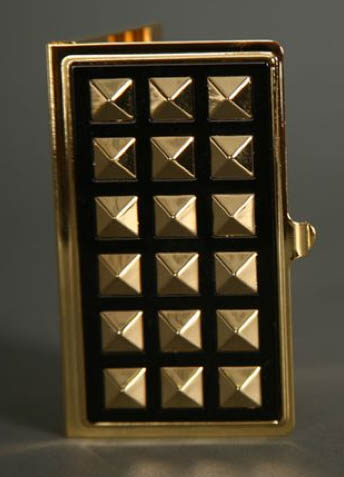 All that you really need on a night out are your keys, your phone, and something to pay for your drinks – a few bills or cards. I'm always rooting through my bag (even a clutch) to find my ID or debit card, and this slim little case would solve that problem easily. Everything sits securely within, and you'll get a lot of compliments when you pull it out to settle your tab. Buy through Luna Boston for $40.