We've already covered the snake-print hobo version of the Foley + Corinna Leather Buckle Satchel, but this grey version in arm-carried form is compelling enough that I think it deserves a post and discussion of its own.
I'm a big advocate of grey accessories as a modern, year-round alternative to black and brown, and like the hobo iteration, the asymmetrical buckle placement makes this bag a little more interesting than your average leather satchel.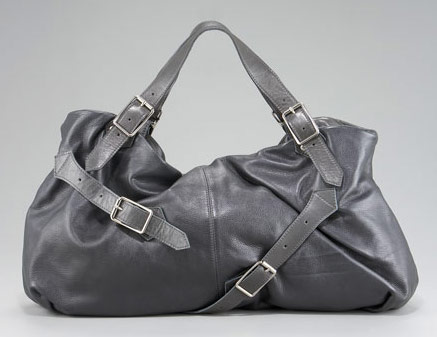 It's about time that Foley + Corinna found a successful bag motif other than its omnipresent City totes, and this one is distinctive without being too gimmicky. Asymmetry is a buzzword in fashion right now, and this design accomplishes it in a way that's not a deterrent for those who prefer their bags with a more classic edge, particularly in this grey color. Buy through Neiman Marcus for $495.