One of my favorite colloquial terms of all time is "disco nap." For those that aren't familiar, it's the nap that you take in the early evening, in between your normal, daily activities and the night's revelry and/or drinking. Anyone who's ever been to college knows the importance of the disco nap (or naps in general. Really, they're beautiful) and has taken many in his or her life, whether or not their proper name was known at the time.
So what does that have to do with the Foley + Corinna Disco City Bag? Besides the inclusion of the word "disco," nothing. I just like writing about things that aren't entirely handbag related sometimes. Shhhh, don't tell anyone. Anyway, so what about the bag?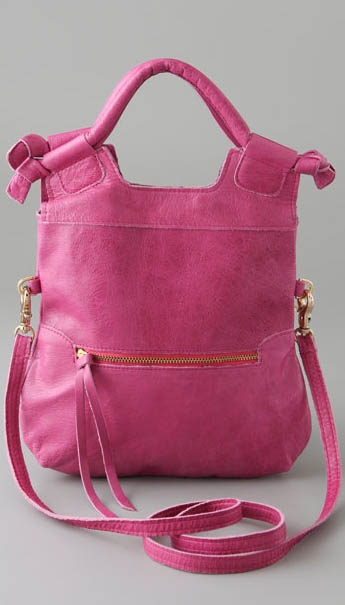 The bag is about what you'd expect. We've all seen various incarnations of the Foley + Corinna City Tote, and this is just the latest one. It's a teeny tiny version that fits into the tiny bag/long strap trend perfectly, without sacrificing the familiar look of the brand's signature design.
Do we really need another size of the City Tote? That's debatable, but the sub-$200 price point on this one feels right, and it looks like a bag that you could wear for a lot of day or night occasions, depending on your own personal style.