Maybe it's just me, but I'm really ok with the whole 80s revival thing, just so long as it continues to provide me with lots of leopard print options. Maybe a little zebra too. I don't know when it started, but my love for graphic animal print is expansive and well-documented. Put it on pretty much anything, and it makes me want to get out my credit card.
The Diane Von Furstenberg Leopard-Print Beach Tote is far from an exception to that rule – the pop-art colors and retro-modern design flourishes have me absolutely panting with anticipation of the day that it shall be mine.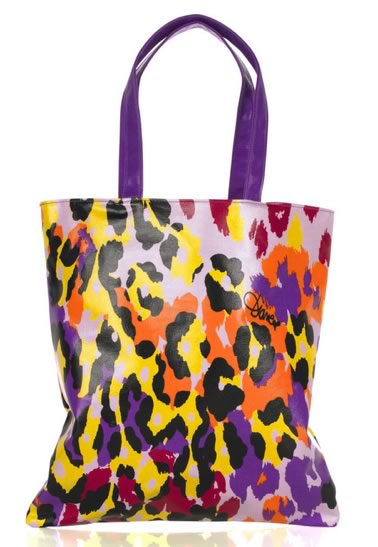 It's purple and orange and red and fantastic! I've already written about DVF's line of beach totes once, but I like this iteration even better. It's easily cool enough to wear with a tunic and white linen shorts while shopping or having lunch with your girls, but it's also durable enough (the canvas is glazed!) to take to the pool or beach and not worry about ruining it. Plus, for the price, are you going to find anything more stylish? Doubtful. Buy through Net-a-Porter for $75.