Coach Kira Bag absolutely fits the bill. All right, it's green, which is not the most common color to make bright, but it works. Some people will accuse it, I'm sure, of being overly preppy, but I'm confident that with the right styling it doesn't have to be that way at all. That's not to say that you can wear with your goth 'fit, though; if you do, please let me know how that works out.
I'm going to blame the dark and overcast yet oddly clear weather of late here in New York for my recent fascination with any bag that is bright, shiny, sparkly, or happy. This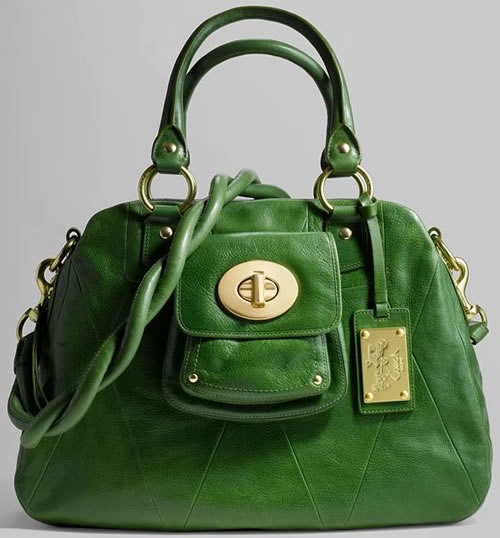 This is just one of those bags that exudes a chipper vibe, unlike many Coach bags that fall into one of two camps: the muted, wonderful leather that is Classic Coach and the unbelievably bright mishmash of colors that is Coach Poppy. This bag fits right in the middle.
Plus, it has remarkably modern details that highlight the suppleness of the leather. Take, for example, the unique diagonal design of the bag itself, or better yet, the long twisted handle that reminds me of a vine (in the best way possible). The clincher is the tiny pocket in the front that highlights that signature brass turnlock closure. Buy through Nordstrom for $898.