CC Skye Kate Hobo.
I love a good winter white. I'm from the South and there are still fairly strict taboos here against wear white after Labor Day, but those rules seem so completely old fashioned in the face of beautiful, creamy winter whites, such as the stylish-yet-functional
I have a personal bias towards bags with this shape and structure, but this looks like just the sort of thing to add some much-needed neutral contrast to a dark winter wardrobe.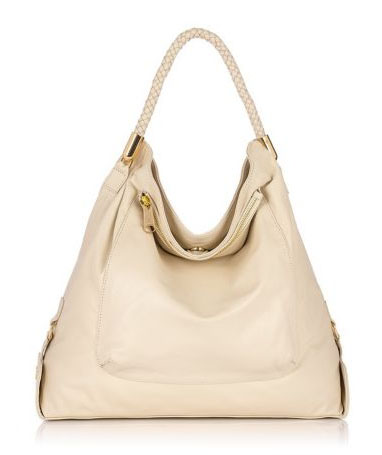 The only part that gives me any pause at all is the sort of floppy closure at the top, but as long as the leather is sufficiently slouchy, that should work just fine. There's also a sizable exterior pocket for your cell phone and keys, which is a must for me for any bag that I consider purchasing, and the braided handle is kind of snazzy, don't you think? Buy through Bloomingdale's for $595.