Botkier's lambskin bags, you really should reevaluate your life choices up to this point. Lambskin is one of the most luxurious leathers out there, Botkier makes scads of bags in it, and they're all reasonably priced and functional, not to mention stylish. So what are you waiting for?
If you've never had one of
If now's the time for you to hop on board, may I suggest you begin with the Botkier Taylor Crossbody Bag.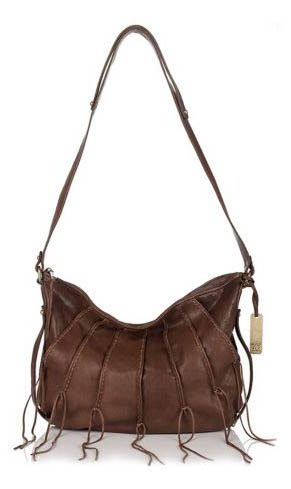 I don't think that a better opportunity for affordable lambskin awesomeness is likely to come along in the future, so if you're thinking about adding something like that to your life, start here. I'd prefer it in a different color, as always, but I know how amazing that material is going to feel, and that almost makes up for it. If brown is your thing, I've found your new favorite bag. Thank me later. Buy through Bloomingdale's for $525.