I hate brown leather, as you all know, except when I totally love it. And that occurrence is exceedingly rare – I hardly ever get to write about a brown bag and pontificate on how glorious the color is. Most designers just don't get it right that often.
The Belstaff Sack Shoulder Bag, however, absolutely nails it. The color reminds me of the much-celebrated "whiskey" shade that Chloe made famous in the It Bag heyday of the Paddington and Edith, but in a shape and design that really shows of how beautiful it is.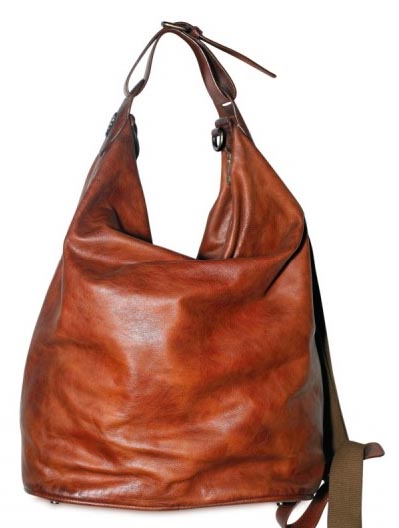 The tone and variation of this leather is, in my estimation, pretty perfect. It looks aged and slightly weathered without looking old or used, and I'm not even sure how the designers behind the brand might have pulled off that trick. Whatever they did, I'm a big fan of the result in a way that I'm almost never a big fan of brown. The details also help set the tone – both shoulder straps have a vintage, Indiana Jones feeling to them that only adds to the character of the leather. Buy through Luisa Via Roma for $748.