Gossip Girl. Hers is the one that's least costume-like; perhaps since she's so evil, it's more important for her to look as normal as possible. At any rate, I'd wear pretty much anything she's ever sported during the series' three seasons.
Georgina has the best wardrobe in all of
And last night, I spied the Treesje Dylan Tote swinging from her arm.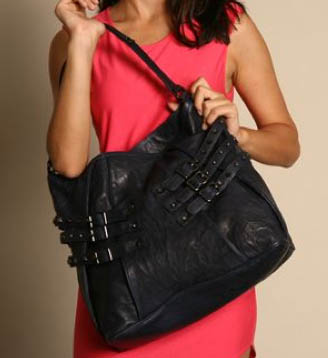 Since the scenes where Georgina wore this bag took place almost exclusively inside, we didn't get any preseason paparazzi shots of her carrying it on the set. Which is a shame – the more pictures of a beautiful bag like this, the better.
In fact, it's one we've written about before, but so many questions pop up all over the internet asking about the clothes and accessories that are worn on the show, we couldn't let a bag we love so much go by without mentioning that it got its 15 minutes of fame. Buy through Luna Boston for $595.