Alexis Hudson Bijou Shoulder Bag is a perfect choice for those times when a sleeker bag is needed. Plus, the champagne color all but ensures an air of fancy sophistication.
Even though they seem to have been on hiatus for a little while, convertible bags still pretty much rock my world. And even though I'm usually one for patterned, slouchy bags, this
But back to the convertible factor. This Alexis Hudson is three in one: wear it as you see it here, or remove the clutch and wear either the shoulder bag or the clutch by itself. This alone creates an abundance of wardrobe possibilities to accompany the bag, not to mention that it's a super choice for day to night.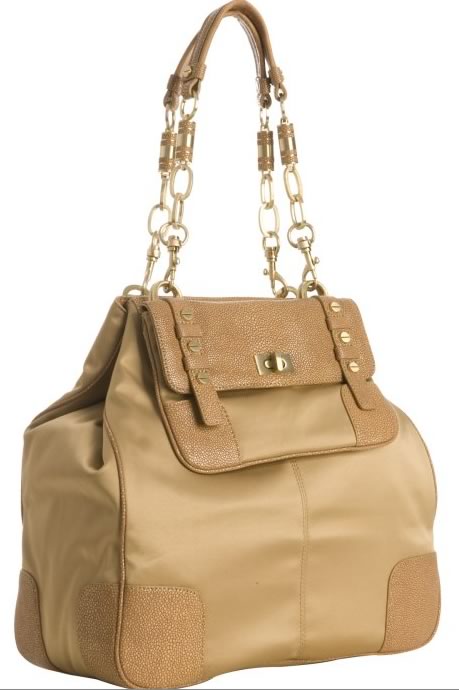 I'd be remiss if I didn't point out the stingray-printed leather trim on this bag-and-clutch combination. I normally think grey when stingray comes to mind, but this color, cutely named "croissant" adds a certain luster to the stingray design. This bag is certainly a viable travelling choice; use it on the plane and at your destination and it will be the only bag you need to bring. But knowing all you purse lovers, something else will sneak into your luggage as well. Buy through Bluefly for $345.