After a week of traveling it is good to be home. Travel that involves friends and family (like my trip) is absolutely wonderful.
Yet, as I was standing in the various lines at various airports, I couldn't help but realize that I wish I was carrying a slightly bigger and more durable bag. You know the type I am talking about – sturdy yet fashionable. Tylie Malibu has several options that would fit this need.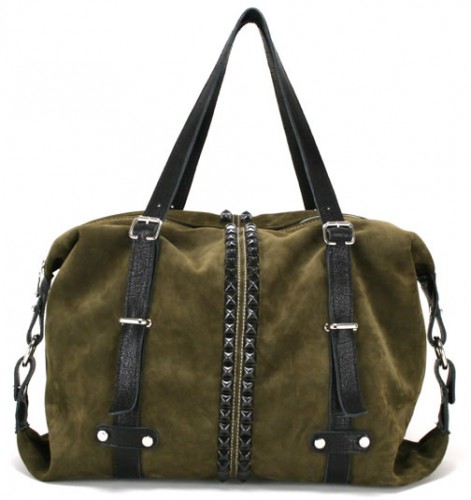 As I was perusing the Tylie Malibu site, I came across one bag in particular that I think would be perfect, the Runaway West Suede Moss. The olive green color is rich and now adding the fact that the bag is made out of suede makes me extremely happy. Suede is the kind of material that would be able to withstand the hustle and bustle of any crowded airport with ease. Of course, you wouldn't find me setting it on a wet bathroom sink, but c'mon, that's common sense. The double black leather handles again look functional without seeming too boring or masculine. That fashionable aspect that I yearn for with all of my bags can be seen by so many facets of the bag including the slight studding. Buy through Tylie Malibu for $460.