Instagram—we love it, we hate it, we're addicted to it, we're over it. I know my personal relationship with social media always has its ups and downs, but one of the reasons I keep going back to it is that it's great for discovering new brands. Case in point, my discovery of indie bag brand Cafuné. I was drawn to their account by the brand's clean, minimal imagery, but over time I fell in love with the thoughtful details of each bag design. The pearl handles, the graphic use of leather, and most of all the structured yet effortless attitude of their Stance bag. I gave them a follow and saved a photo of the Stance to my "wishlist" folder. Fast forward to today, and I own not one, not two, but THREE Stance bags! Below I'll breakdown why.
Aesthetics
The brand's aesthetic is one that aligns with my own taste so I wasn't surprised with how easily this bag fit into my current wardrobe. Like most of my favorite bags, it has very subtle branding. The lock has the brand's logo engraved onto the hardware on the flap clasp. The hardware in general is quite creative with lots of personality, and its double lock with a C-shaped twist clasp is a subtle wink to the brand's DNA. Even the feet at the bottom of the bag are a unique hexagon shape. The hanging key fob on my version of the small Stance is actually one of my favorite details. Its loop is actually squiggle shaped and the leather that holds it is two tone—brown on one side and cream on the other. The handle and the long strap both have this little detail as well. Cafuné says the inspiration for the bag was vintage briefcases, which I can definitely see. I like to think of this bag as a Kelly "light", it feels more casual than my Kelly, definitely much lighter but similar in shape no doubt.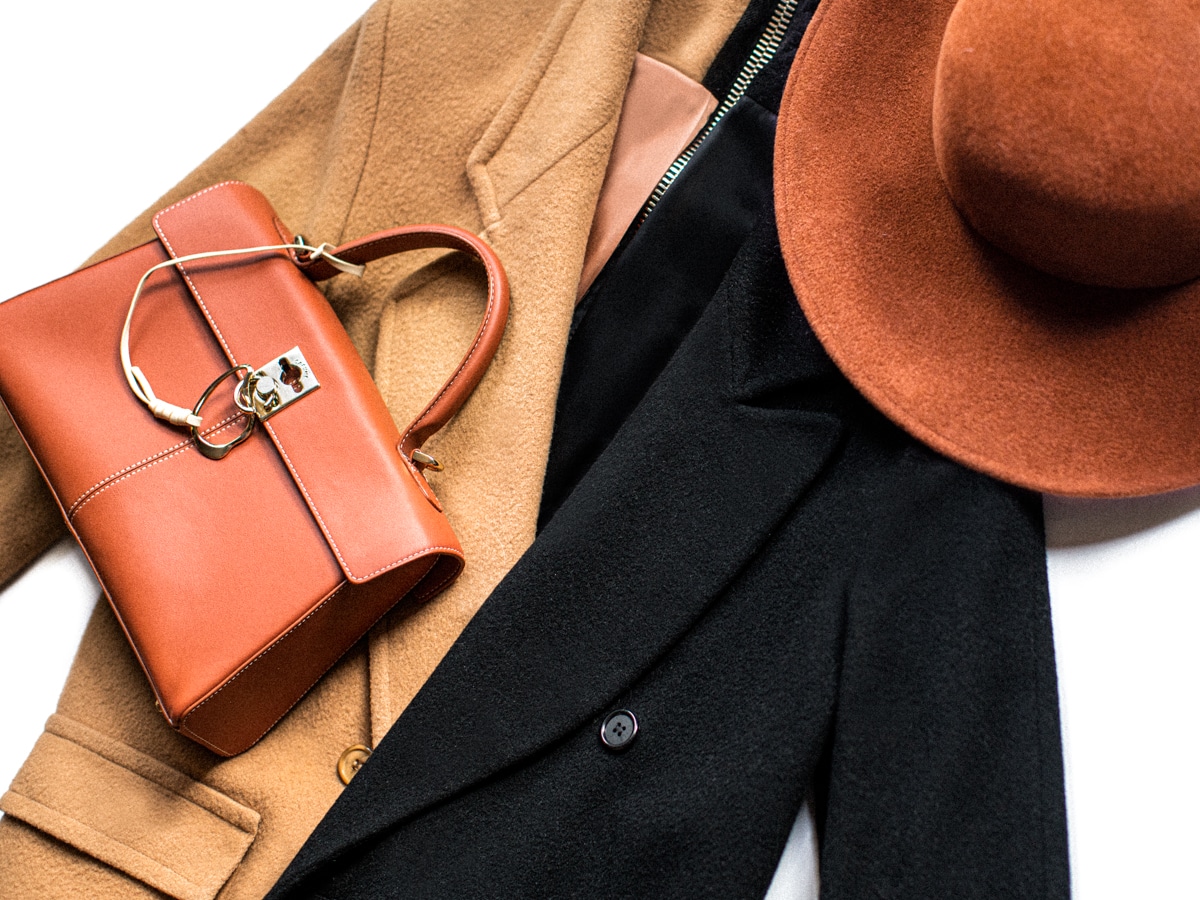 Quality + Construction
My favorite thing about this bag is its thoughtful design, and as a matter of fact one of the first things I noticed is that the bag is composed of nine separate panels of leather, strategically stitched together to create the body of the bag. Another cool design feature I really love is that the top flap of the bag is a separate piece of leather from the body, so unlike my Kelly there will be no creasing or cracking. I would say the leather is a bit thin, but compared to other bags of this price-point it is much nicer than average. I will also say I like the feel of this leather as it's soft, yet kind of matte, and has a very fine grain. One thing I have mixed feelings about is the lining. It's a cotton fabric which in a way is nice because it keeps the bag lightweight and easy on my shoulders, yet at the same time I miss the luxurious feel of a suede or leather interior. The bag also has separate D-rings for the strap clasps to help balance the weight and take stress off the handle. Another plus is that the hardware is made from an electroplated zinc alloy which means it will be less likely to scratch and will not tarnish over time.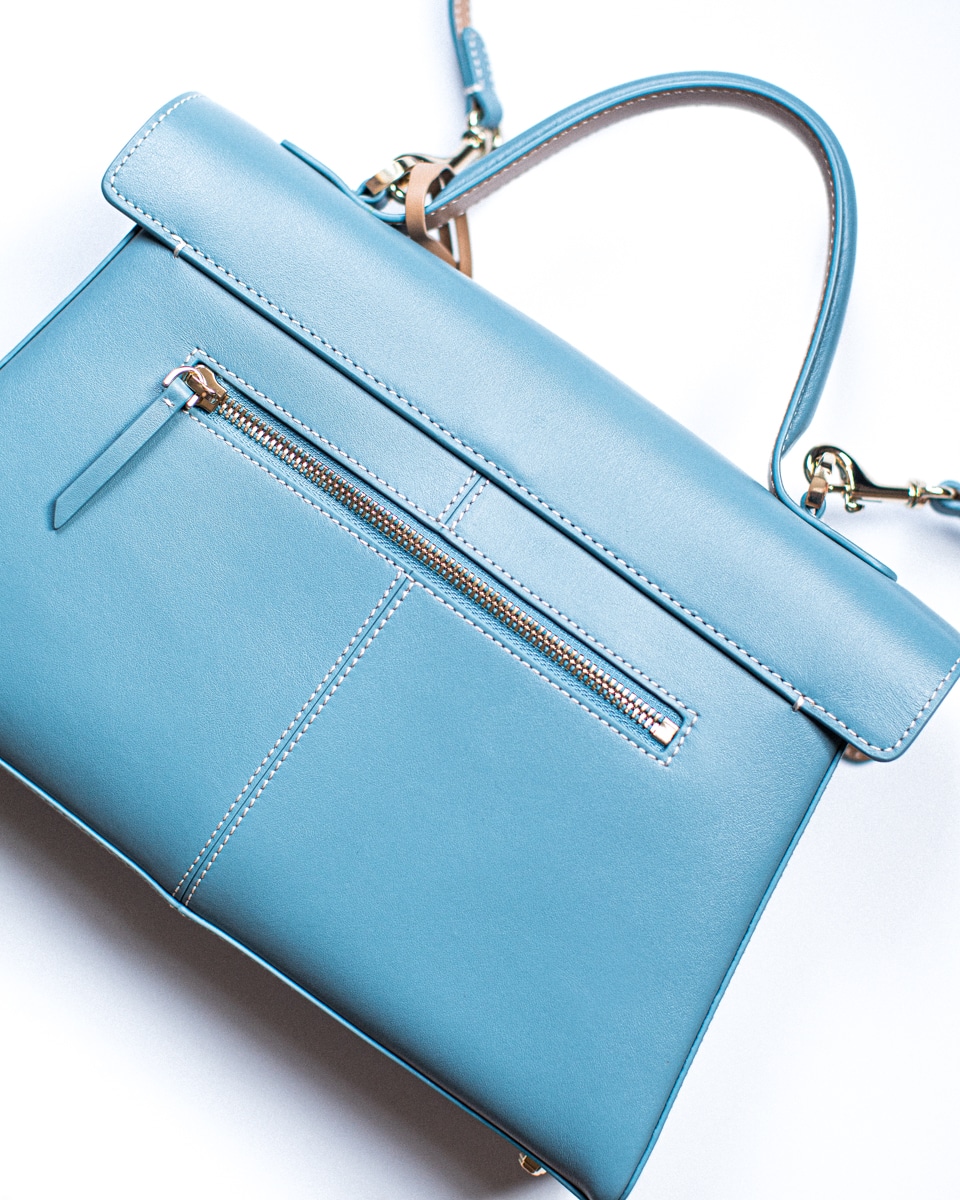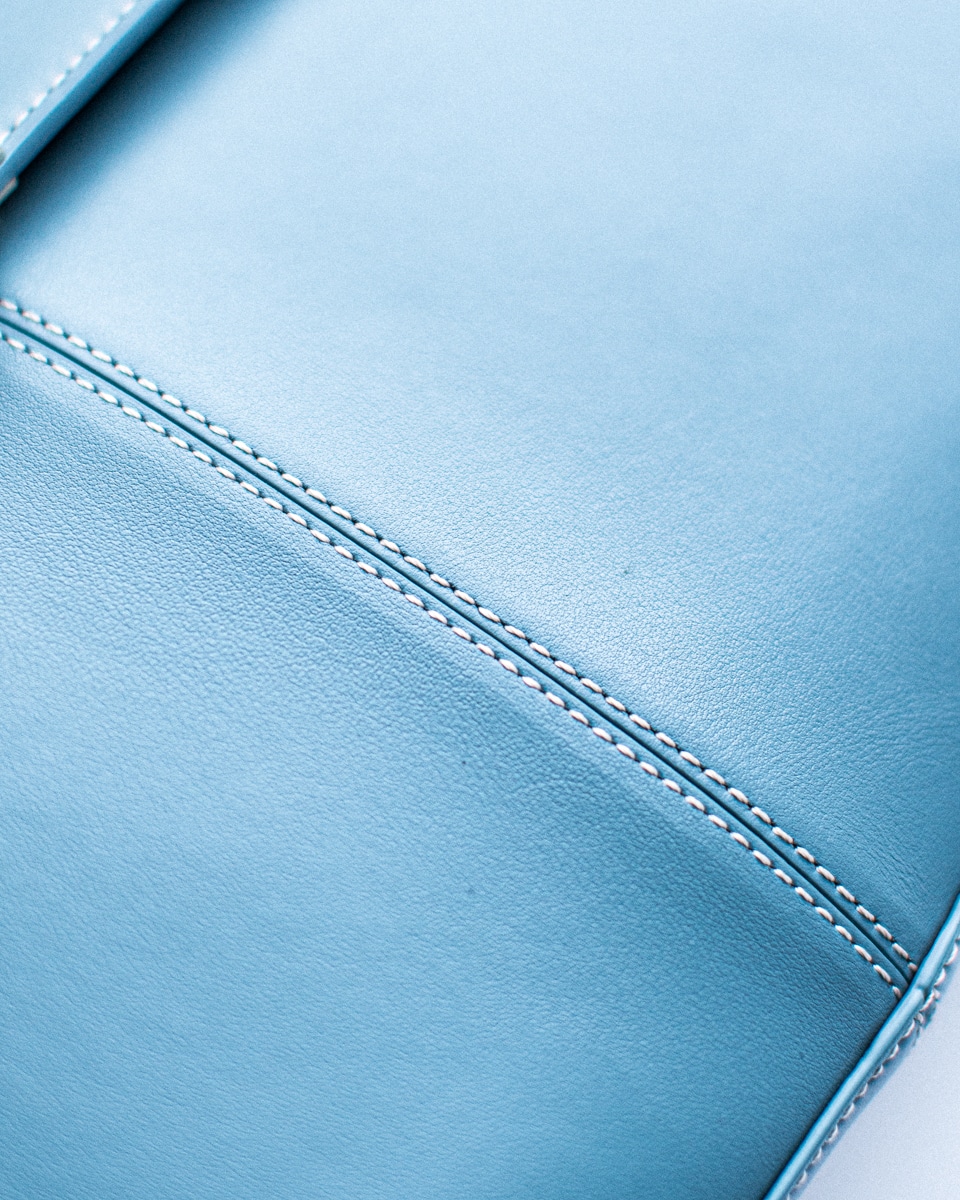 Usability + Functionality
I think one of the reasons I wear this bag so frequently is that it is very functional. I am a big bag girl, my usual preference is a 35cm – 40cm sized bag and the small Stance is 30cm x 20cm x 7cm. So I personally consider this a small bag, but with that being said this bag can still hold quite a bit and I have no problem fitting what I carry day to day. It also has an interior pocket as well as a back exterior pocket that's super handy when you need quick access, I use mine for my metro card and chapstick. Another big plus is that it has a top handle and a crossbody strap that can also be converted into a shoulder strap, which these days is becoming more and more important to me. This is my go to bag for day when I'm doing lots of errands and need free hands and a lightweight bag that won't hurt my shoulders. The top handle also has a very comfortable drop of 9cm, which is not too long yet not too short for all of you out there who carry bags in the crook of your arm. I think the only thing that stops this bag from getting five stars is the lock. Much like my Kelly, and a few of my Mulberry Bags, it has a twist lock, and unlike my Birkin I can't tuck the flap in to make it a tote, so I pretty much have to stop what I'm doing and use both hands.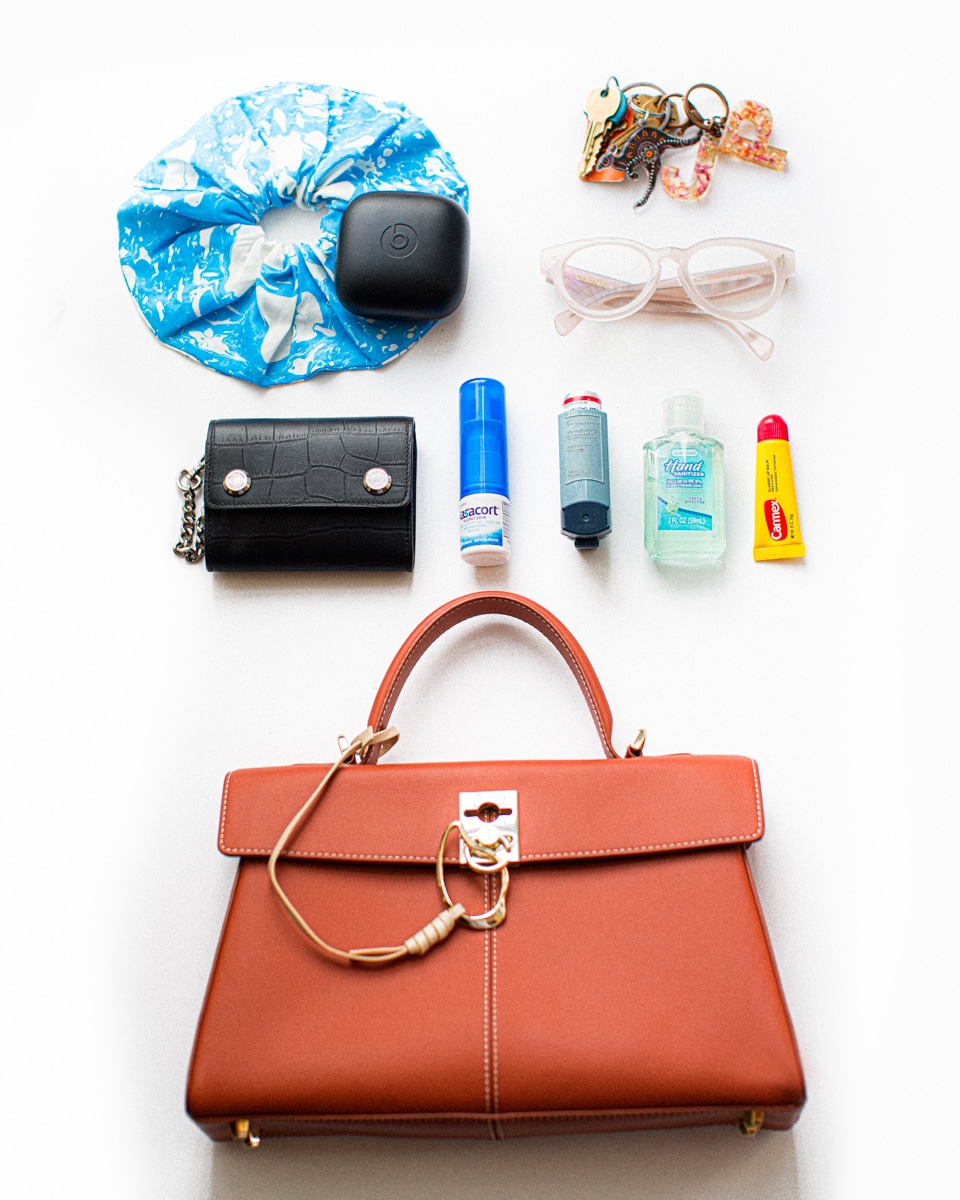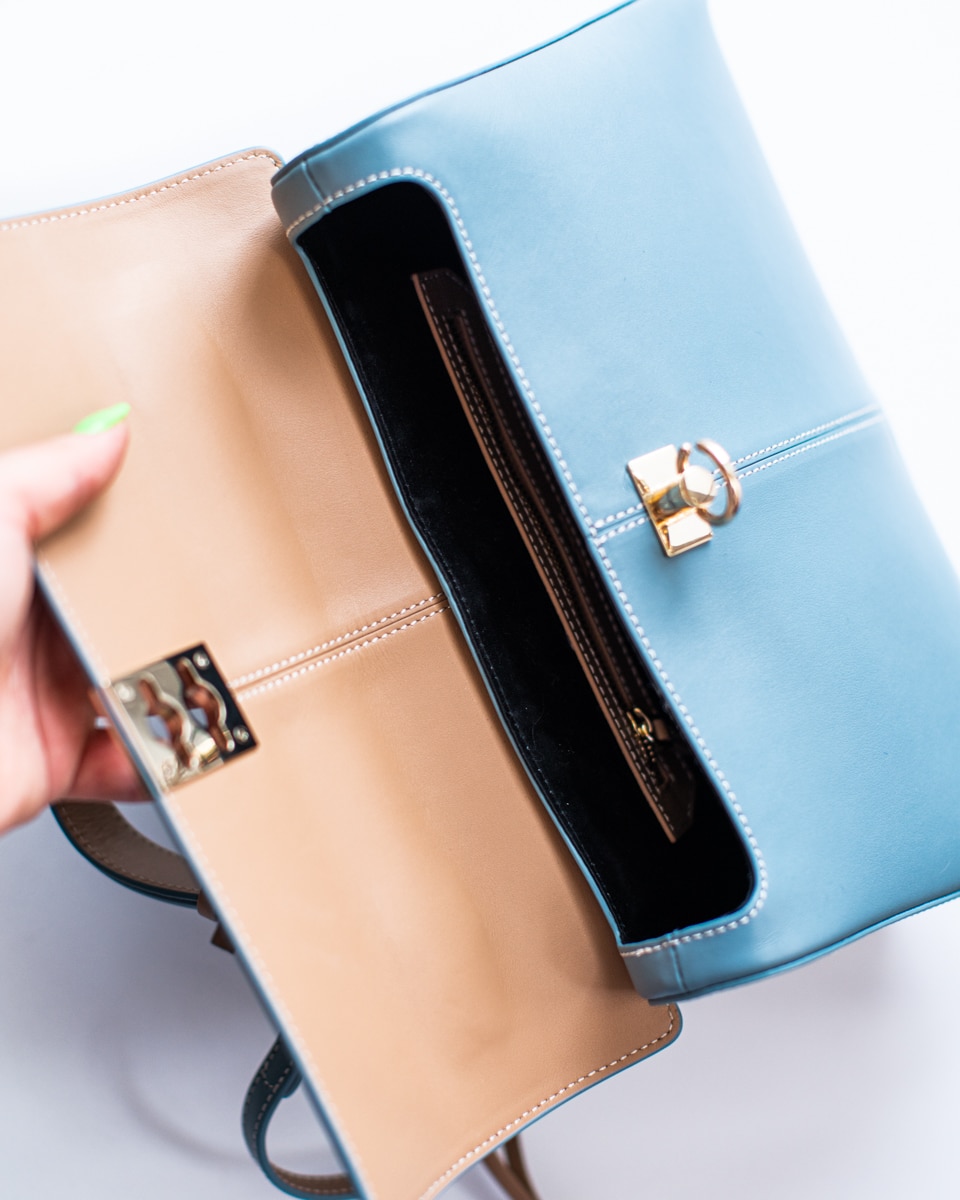 Price + Value
This bags starts at $585 and for the price point this bag exceeded my expectations, and not just in its quality but also in its design. If you're someone who just wants something practical and easy to carry then this bag is for you. I think this would be a great option for those who are looking for something luxurious but don't want to spend thousands. I also think that this would make a great first bag for someone who is just getting into handbags as the price point isn't as intimidating as entry level premier designer bags. But what really makes it worth it in my opinion is the functionality. This bag has a lot of design features that I wish more of my premier designer bags had. I've recommended this brand to friends that aren't necessarily "handbag people" and they've all loved their purchases.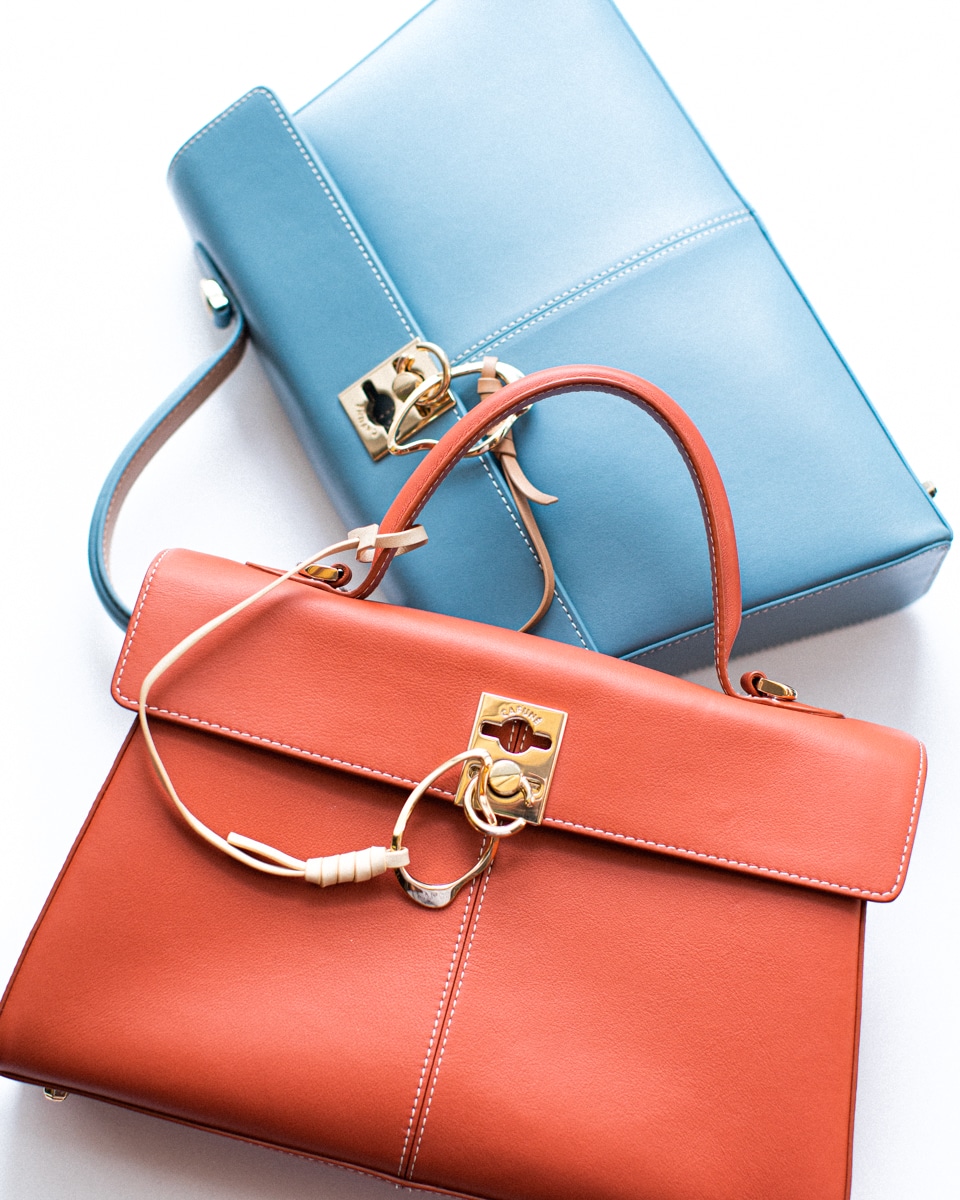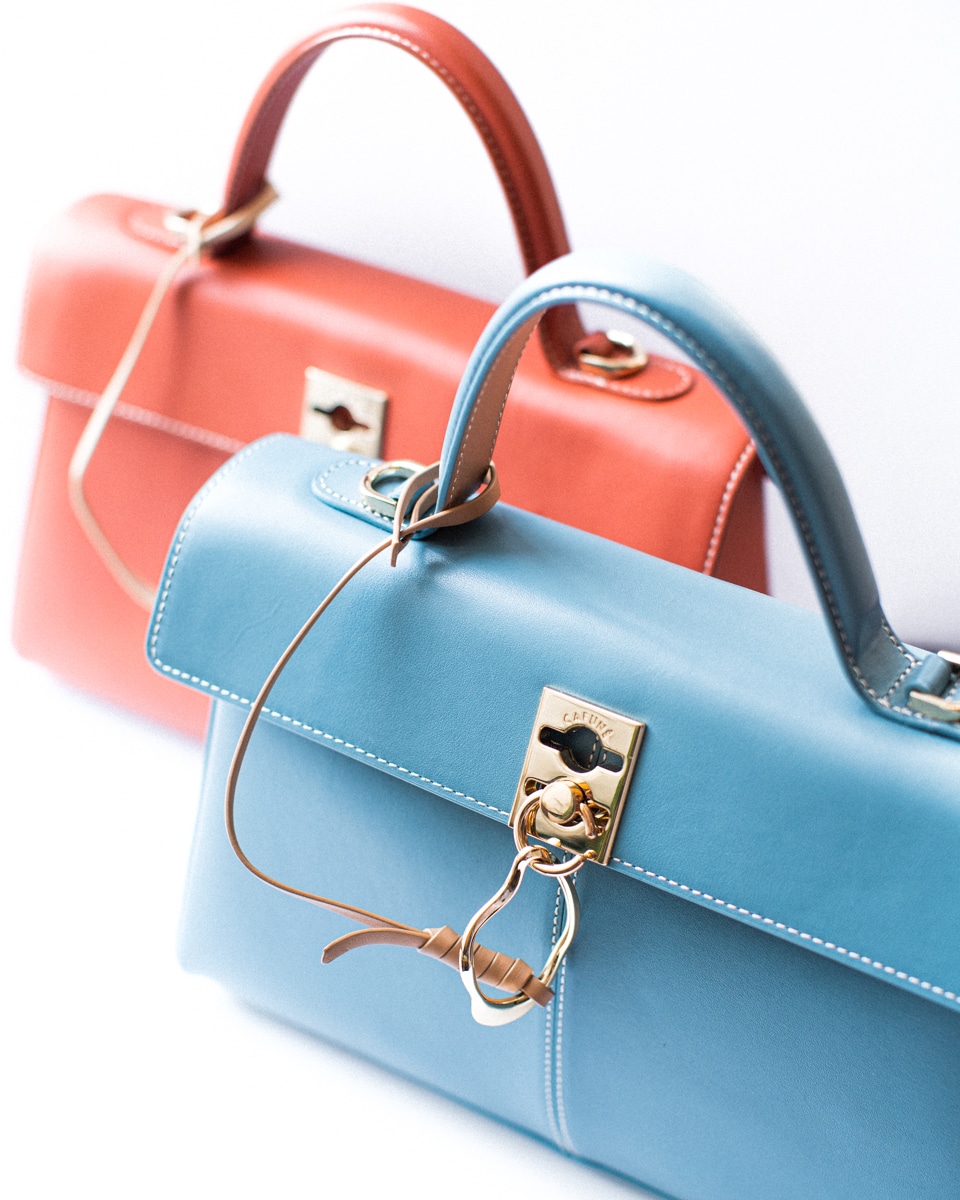 Staying Power
To me personally, I think this bag deserves a five star rating in the staying power department, but I gave it a 4.5 because realistically this particular shape of bag fluctuates in and out of trend. I am generally a fan of vintage and menswear inspired bags, so this bag has serious staying power in my collection, but if that is not your style all of the time it may not have that kind of lifespan in your collection. Another reason I knocked it down half a star is because of the lock. Though I personally really enjoy the look of this lock, I understand that this much hardware is not everyone's cup of tea. Bags with locks cycle in and out of style frequently, though most of my favorite bags (the Birkin, Kelly, Mulberry Alexa, Dior Diorama, Miu Miu Vichy Crystal to name a few) have a front lock. But with all of that being said, at the end of the day the Stance is relatively quiet, nicely made, and really easy to carry, therefore I think its staying power is pretty good.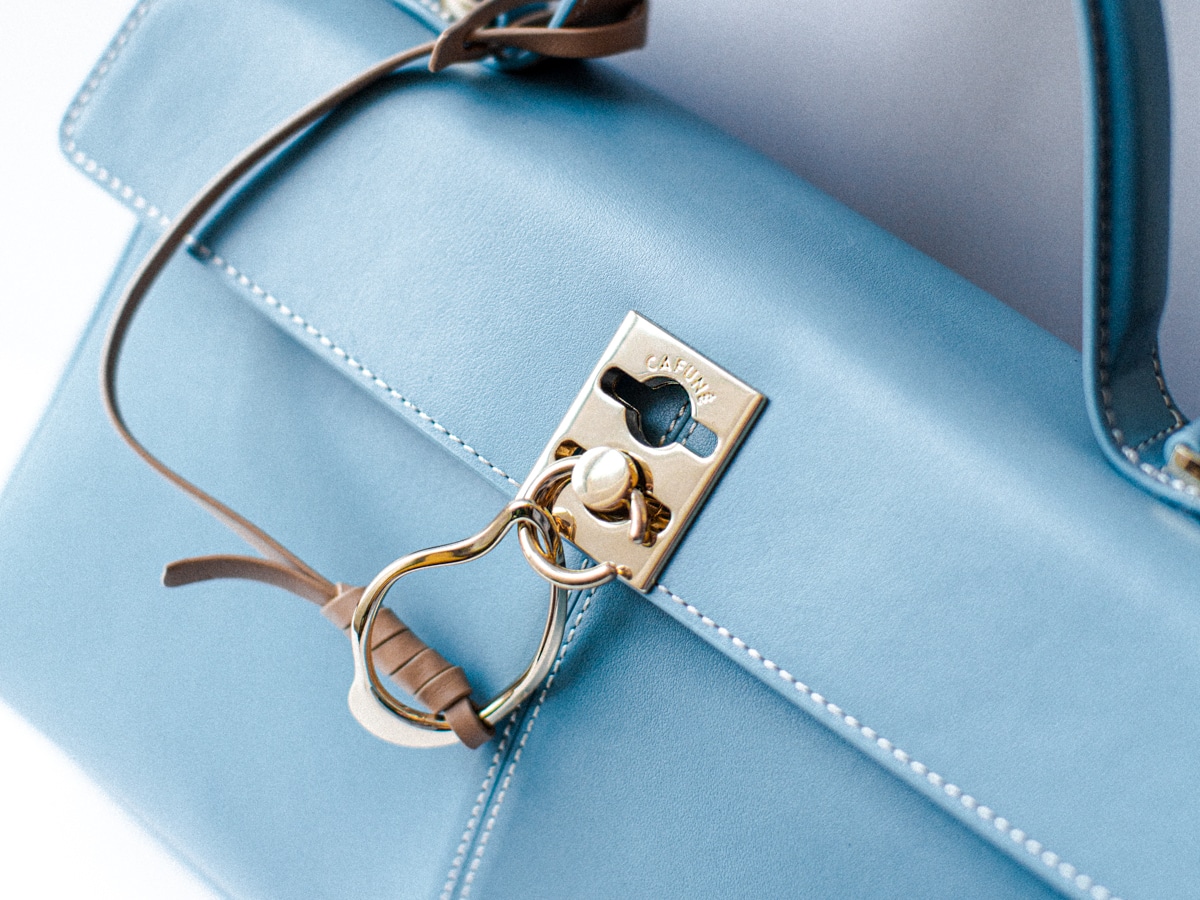 Overall Rating
Overall this bag has a 4/5 star rating! I think in general it would be great for someone looking to begin their journey of collecting, or for someone who just wants a nice handbag but doesn't want to spend thousands. Its usability is the biggest strength and in the end, that's what keeps me coming back to it. I do wish it was a little more luxe but then again what it lacks in luxury its functionality makes up for. The bag has not only inner pockets but also outer ones as well, multiple carry options, and is relatively lightweight. With all of that being said it still has a lot of charm, its retro shape paired with its creative hardware sets the Stance apart from a lot of the other indie bags floating around on Instagram.