An informal survey of a group of New York women in their early to mid-30s regarding how much they're willing to spend on luxury goods virtually yielded a single answer: the limit does not exist.
As oddly funny as the reply is, it's certainly in line with what Vogue's top editor, Anna Wintour, predicted back in April 2021. At the time, the fashion guru noted the arrival of a post-pandemic indulgence akin to what the United States experienced during the Roaring Twenties, specifically telling the Financial Times that "people have been locked up for a long time and they are going to go out and want to spend."
"People have been locked up for a long time and they are going to go out and want to spend." -Anna Wintour
The numbers paint a similar picture: according to Statista, revenue in the luxury goods market in 2022 currently amounts to over $69 billion and is expected to grow annually by 3.26% through 2027.
Chanel, one of the most sought-after high-fashion brands in the world, reported strong sales following the pandemic last year while the likes of J. Crew and Uniqlo released products at higher price points to capitalize on the luxury spending trend.
This past summer, highly recognizable fashion houses like Dior, Valentino, and Prada mounted pop-up shops across the United States to draw high-end shoppers in. Mission accomplished, clearly, as the trend seems to be continuing through this holiday season as well, according to CNBC.
How Much is Too Much?
If there is one obvious thing, shoppers' devotion to expensive goods has not been affected by the current, unprecedented levels of inflation or, even, the actual price of products. But is there a tipping point? How much money is too much money for a Chanel bag? Are luxury fashion houses at risk of losing customers because of constantly, and significantly upping the cost of their offerings?
An average pair of Chanel flats currently cost upwards of $1,000, while a Hermès Birkin can famously run up to $30,000. Shoes and bags at Prada and Dior, which are by many considered to be slightly less expensive brands than the former two, won't cost less than $900 to $1,000 either.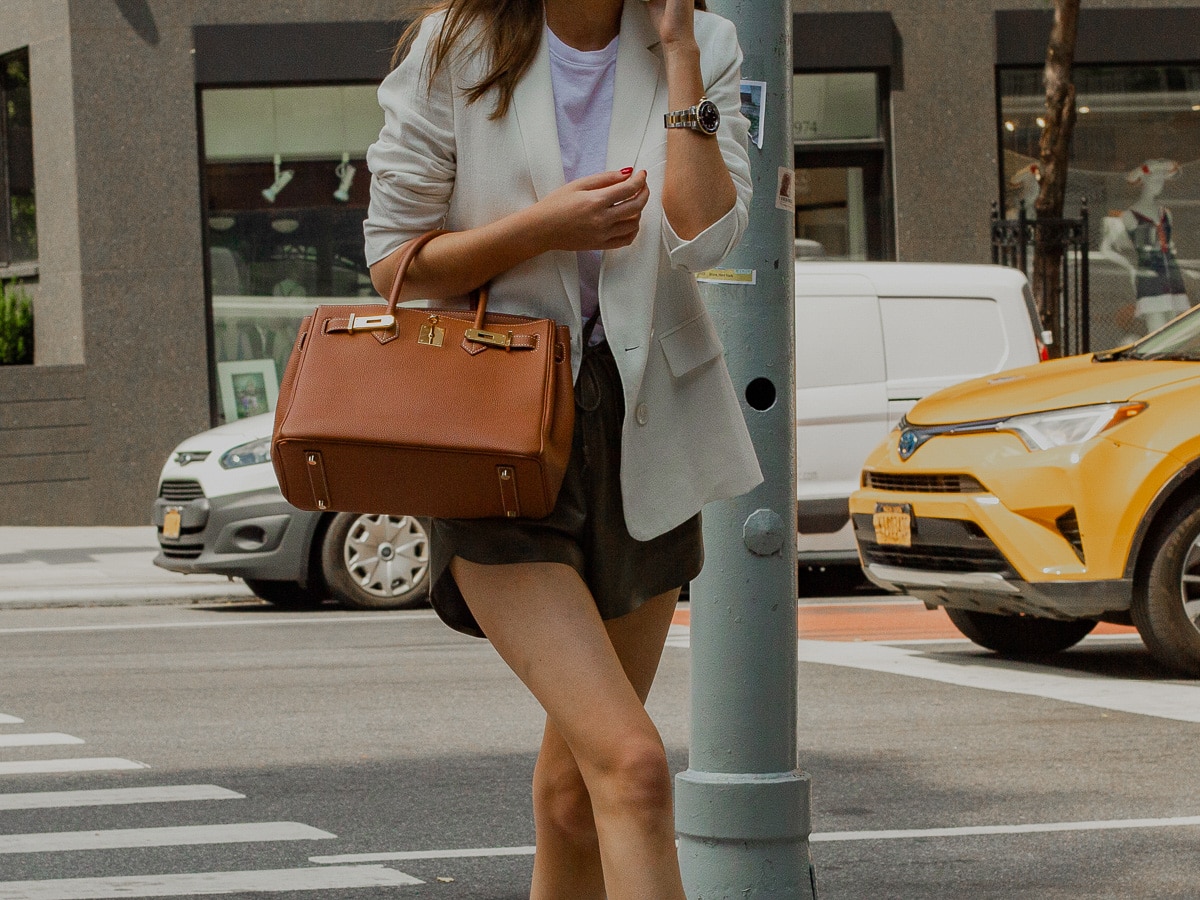 The pretty staggering prices should come as no surprise: luxurious goods are luxurious for a reason and should cost more than items sold at other outlets because, in addition to supposedly being crafted with more durable materials, they also indicate status, which to many is a currency more important than money.
That being said, there seems to be something about high-end goods that makes them even more special, quite literally shielding them from the negative global effects of inflation. As the price of goods has risen, people have been staying away from certain products—but luxury shopping is the one industry that seems to be immune to that shift.
Luxury Reaches New Heights
According to the latest Saks Luxury Pulse survey of buyers' attitudes towards spending and fashion trends, "more higher income and younger consumers are spending on luxury."
"When asked where they would spend an extra $500, respondents with an income of $200k or more would spend first on vacation and leisure travel (38%), followed by shoes, accessories and handbags (29%)," reads the study.
As for how much more than usual folks are willing to spend, it all seems to depend on the products that are available.
"My limit on how much to spend on something depends on the item," a friend of mine said. "But that limit has gone up and I think that's because the cost of goods for just about anything has increased."
Interestingly enough, though, said friend, whose high-paying career allows her not to shy away from purchasing luxury goods pretty regularly, finds that the price increase connected to bags specifically has reached "a level of absurdity."
"The large classic Chanel handbag that I purchased for $3,000 a decade ago now costs $10,000," she said. "That's insane."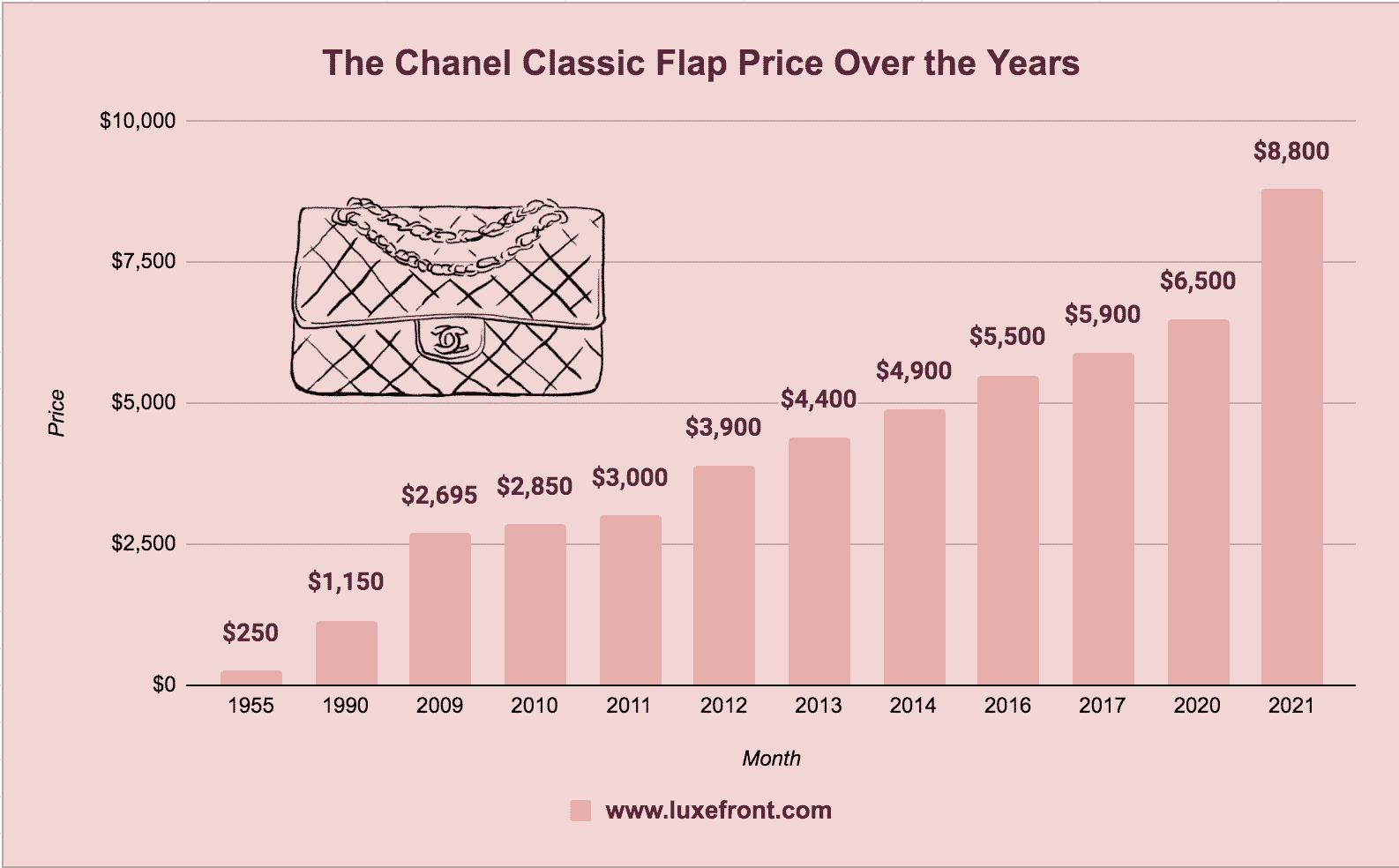 Said friend, however, also admitted to feeling comfortable about paying a premium on shoes because, percentage-wise, the price increase isn't as staggering. Chanel espadrilles, for example, went from around $600 to $800, more or less—an average 30% increase versus an over 200% one.
What many people point to when revealing their willingness to "overspend" on hangs, shoes, and accessories is their proven ability to retain value. Used Chanel handbags and Gucci shoes, for example, can easily be re-sold at hefty prices on the secondary market, a fact that may easily convince on-the-fence shoppers of the worthiness of a potential investment ("I can make my cash back when I decide to sell it, anyway!").
Standing Strong During Economic Decline
Paradoxically, that way of thinking contributes to brands' ability to constantly up prices—which is exactly what's happening every few seasons. But what makes the luxury goods industry so different from others?
Unlike, say, the real estate world, which depends on both prices set by homeowners and government-imposed interest rates that folks rely on to buy a property, most high-end fashion items are purchased in full with a buyer's own money. Usually, once interest rates go up too much, the average price of a home decreases to account for the uptick—but that's never really been the case within the luxury space. Unless folks stop buying bags, shoes, and the like, indirectly indicating to the fashion houses that, well, enough is enough.
Is that going to happen anytime soon? If history teaches a lesson, the answer is no. That probably has to do with fashion's intrinsic ability to fascinate and interest buyers, a characteristic that no essay, financial model, or analysis can truly get to the bottom of. There is just something about being able to purchase a good, seeing in your space or on your body, that tickles all the senses, to matter the price tag. That sensation can be achieved with a $70 Zara dress, a $20 GAP pajama set, and the $1,200 Hermès
clogs that, after months of debating, I finally purchased. "You made it!" they seem to scream to me every time I open my shoe closet.