It's no secret that I'm a big fan of buying pre-loved. In fact, given the unique set of circumstances (and the often-erratic intermediaries involved in the process) that determine whether or not a handbag ultimately reaches me – not to mention the added constraints of a tight budget as well as a penchant for bargain-hunting – resale, for me, is really the only way to go.
What's interesting, however, is that I'm not alone in this movement. As of 2019, Gen Z-ers have comprised over 40% of the buyers of secondhand fashion, according to a 2020 ThredUp report. And since then, this number has only grown across all age groups, compounded by the effects of the post-pandemic world and a drive to become more sustainable.
Truth be told, none of this is really news to us purse lovers. In fact, the OG fashionista, Carrie Bradshaw herself, has always been a major proponent of thrifting. Mixing the high and the low (like pairing $7 thrifted dresses with $300 high-heels that she purchased with what would have been money for dinner) in a way that puts most of today's bargain fashionistas to shame (and that was back in the 90s!), Sex and the City was an eye-opening foray into the resale scene for budding fashion-savvy youngsters.
And as the Gen Z obsession with thrifting now shows, the impressionable generation who grew up watching the feverish excitement around It-bags and Y2K-fashion are finally able to indulge in their pre-pubescent nostalgia thanks, in no small part, to the existence of the secondhand market.
Given the amount of interest that has grown around the world of luxury resale, one would think that the fashion brands themselves would be at the forefront of the movement, spearheading the cutting-edge to maximize brand equity. The reality, by comparison, is slightly more disappointing: brands have traditionally been rather wary of pre-owned versions of their merchandise. Not only do they detract buyers from purchasing from the fashion house itself (thus, resulting in lost revenue to the brand), but the infiltration of counterfeits is a stress no one really needs. Thus, the traditional stance that these luxury houses hold isn't quite ridiculous either.
As a result, brand involvement within the secondary market has been a mixed bag: some have begun to invest heavily, while others continue to maintain a safe distance.
Now, a large part of this decision has to do with control. Does the company choose to enter the resale industry and exercise control over the circulation of its goods? Or does it make its current offerings more distinctive or otherwise exclusive and entice pre-loved buyers into buying its latest offerings? Where do ethical and environmental considerations fit into the picture?
Before addressing these concerns, let us first take a deeper look at some of the latest developments in the fashion-resale scene.
How Brands Are Tapping Into the Resale Market
In terms of first-mover advantage in the pre-owned industry, luxury fashion houses don't have any. Due to their reluctance to consider resale as any real profit mechanism, the industry has become largely dominated by corporations, such as Fashionphile, the RealReal, Vestiaire Collective, StockX, and Rebag, as well as consumer-to-consumer marketplaces, like Poshmark, Depop, and eBay.
Does that mean these brands aren't trying their hands now at the resale game? Nope, quite the opposite; Kering, the holding company in charge of some of the hottest labels at the moment, like Gucci, Bottega Veneta, and Saint Laurent, financed 178 million euros for Vestiaire Collective early in 2021! Mulberry and Alexander McQueen have also worked on resale pilots with the resale platform, with the latter's buy-back program, "Brand Approved," enabling consumers to receive store credit. Gucci had also signed a partnership with The RealReal the previous year, a move also adopted by Burberry adopted later, where the brands' special e-shops allow items consigned and sold to be tracked and appropriately incentivized.
But it's not just the designer brands who have invested in existing resale sites; several retailers and e-tailers have also hopped onto the bandwagon. Mytheresa was one of the first wholesale retailers to collaborate with Vestiaire Collective to offer an exclusive service for pre-loved purses. Its footsteps have since been followed by Shopbop, which has a pre-owned section within its website, and Farfetch and Net-a-Porter, all embracing the growing reCommerce movement.
But while tapping into the know-how of existing resale platforms has been a sounding board for brands and retailers to test the waters, a more exciting recent development has been exclusively brand-owned resale stores. Gucci, arguably, has led the way, with its Gucci Vault featuring drops of restored vintage Gucci pieces handpicked by Alessandro Michele himself. In contrast, Jean Paul Gaultier has followed suit, making its extensive archival collection available for purchase or rent!
On the other hand, Valentino has opted for a greater physical presence in the resale industry, announcing Valentino Vintage outlets in Milan, New York City, Los Angeles, and Tokyo for consumers to appraise and exchange older pieces for store credit. And Coach's recent (Re)loved program, too, mirrors this strategy.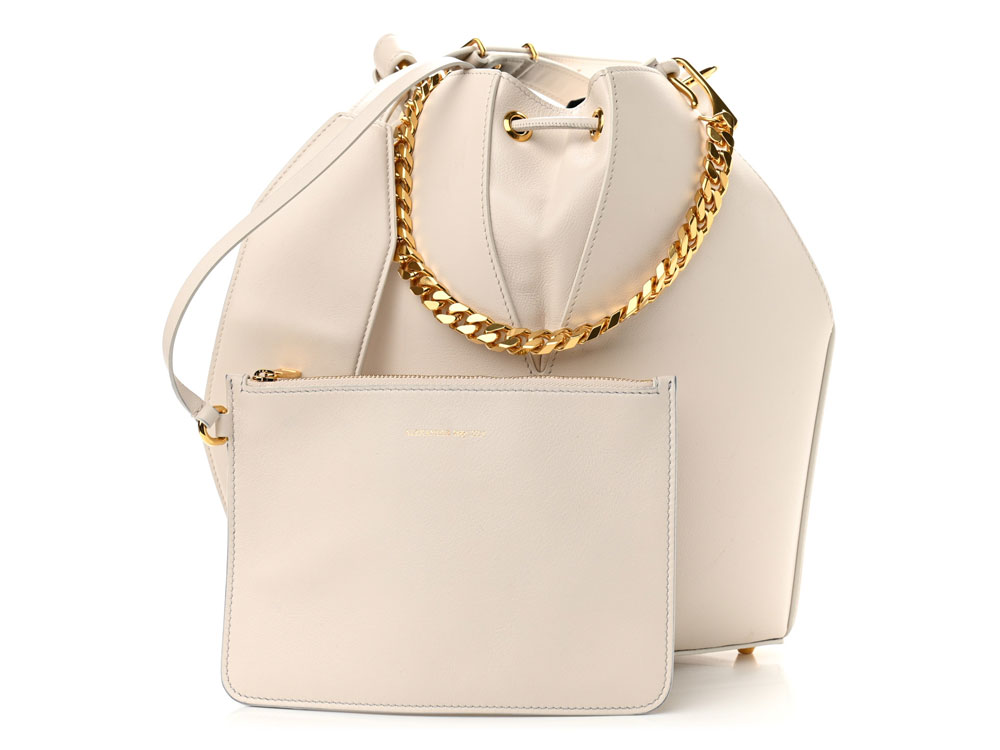 How Do Fashion Houses Stand to Gain from This Process?
The resale boom has undoubtedly created considerable hullabaloo among designer brands. Their race to jump in on the trend, lest their competitors gain some advantage, if nothing else, attests to that. But is there any other benefit conferred upon the fashion houses by joining the resale movement? A growing body of research seems to indicate that, yes, it does.
The concept of sustainability, for instance, has reached the forefront of the fashion industry, and any brand actively trying to participate in circular fashion and reduce its carbon footprint automatically places itself in a more favorable light to today's knowledge-savvy buyers.
Plus, the luxury resale market, currently valued at 28 billion euros, is growing four times faster than the primary luxury market, at 12% per year versus 3%, as recent research by Statista shows. Not a bad place to be, eh?
But going beyond the traditional means of resale to provide an exclusive brand-owned site for its pre-loved offerings confers its own benefits. At Gucci Vault – Gucci's self-proclaimed "experimental online space," buyers can not only shop for some of the most covetable items from the brand's past collections – all impeccably restored (no more scuffing/fading/tearing!) – but also gain quirky bits of trivia on the products themselves, linking them to the brand's rich heritage.
And it goes without saying that when the brand's own expert craftspeople are in charge of bringing back these archival pieces to their former glory, any doubts about counterfeiting can be safely dismissed – gone are the days of haggling for proofs of purchase and scouring for authentication!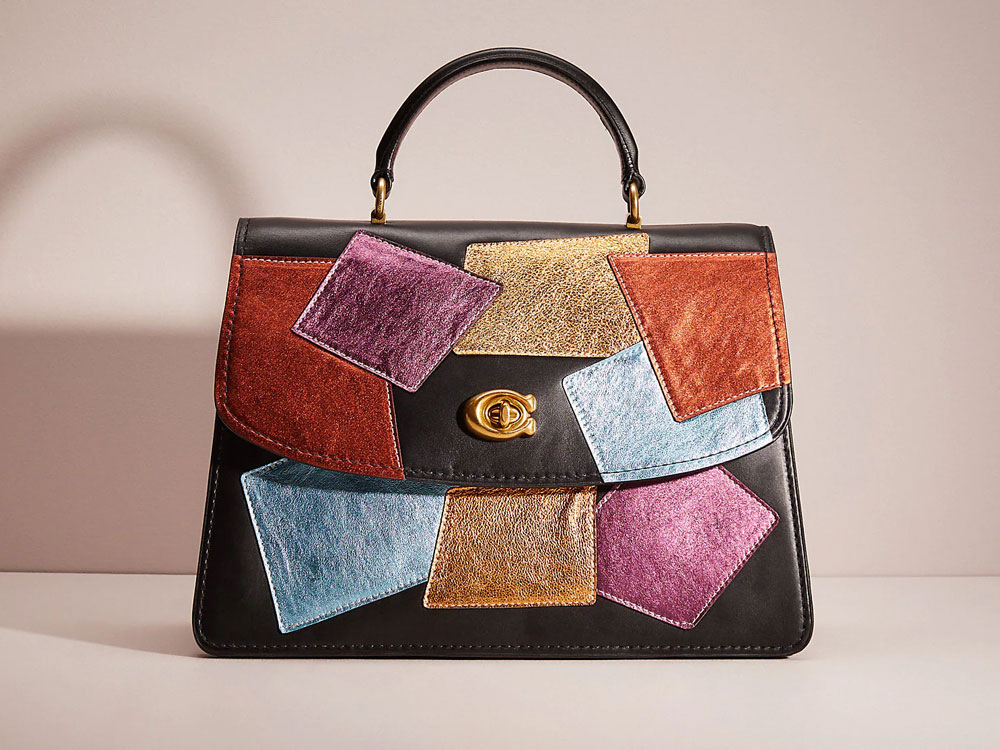 However, the facilities that accompany brand-led resale sites often come at a (very literal) price – in the form of increased prices! Because the brand must undergo additional steps to source, refurbish and present these products with newer, attractive story-telling, it's often passed on to the consumer at a premium. In fact, brands today need very little excuse to increase prices (see: Chanel), which is relatively justifiable! So, while you may no longer be purchasing your vintage from the car boots of shady dealers, it does take a toll on your wallets.
Then again, that's all good news for the brands themselves: they're able to retain control over the circulation of their secondhand merch, ensure authenticity and charge more! Another advantage of having consumers buy from your own resale sites? You have a steadily-growing database of consumer buying habits – that you can perhaps use for design purposes! No wonder Gucci has been churning out hit after hit with those archival revivals lately!
Yet, Some Brands Are Wary About It
And they have their reasons too. Until recently, there were doubts over the actual profitability of resale ventures, with companies like The RealReal continuing to make losses despite having been in operation for several years. Add this with the increasing competition from other such corporations, the brands themselves, and most significantly, a vast number of personal resellers across all media, and it's apparent why simply jumping onto the bandwagon isn't as easy as it sounds.
Plus, there's the authentication factor – companies would need to acquire an entirely new department for sifting through an endless flow of secondhand merchandise, which would demand its own group of in-house restorers and authenticators, is enough to make its executives question the financial viability of such a venture.
Even with the complexities of operating a circular model with little guarantee of profitability – fashion houses are businesses, after all – there's the issue of diluting brand image. A steady influx of its pre-owned offerings into the resale market is reasons enough for certain top-tier brands to harbor fears about their prestige being undermined by a large group of buyers inevitably buying secondhand versions at lower prices. As brands increasingly navigate a fine difference between exclusivity and availability, the threat of an easily accessible resale supply may warrant drastic measures.
And drastic (and sometimes slightly nefarious) measures are what we see at the house of Chanel. Its recent exorbitant price increases have pushed even pre-owned versions beyond most buyers' budgets. At the same time, recent supply-related policies clearly indicate an attempt to restrict the number of Classic Flaps available to consumers.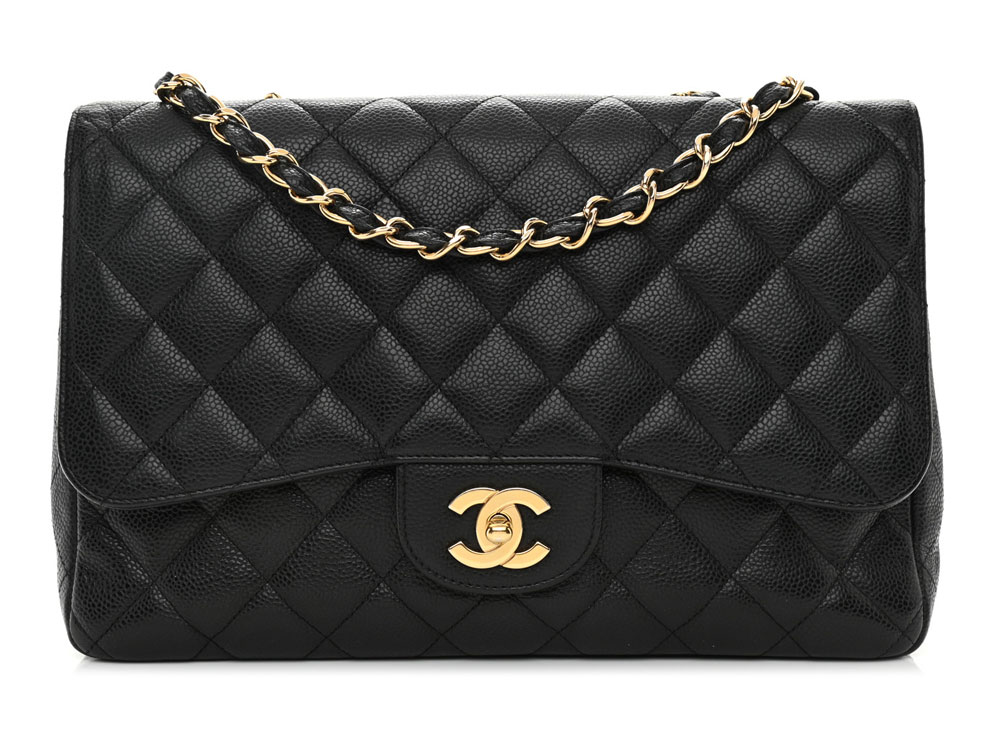 Plus, Chanel has been notoriously averse to the resale market, having sued The RealReal and What Goes Around Comes Around in 2018 for false advertising and counterfeiting and receiving $11.5 million in settlement from the former. And from the words of the President of Chanel SAS, Bruno Pavlovsky, the brand appears to have no intention of halting its resale-policing strategies:
"We want to retain control of our distribution, and I think that approach was an early contributor to the success of the brand. We've spent the last 20 years securing that control, so we're not going to give it up now with partnerships in the secondhand market."
It is, however, noteworthy that Chanel has also invested in the consignment services provided by e-tailer Farfetch, in a bid to retain a barrier of high prices, and the associated perception of exclusivity.
Can Luxury Brands Control the Resale Market?
It is quite evident from the above discussion that fashion houses of various tiers and price points are now actively intervening and thus influencing the resale market in some form or another. Whether it be by joining the resale market with its own interface, collaborating over a shared platform with existing resellers, or completely shunning the process, these brands have made their marks in the world of pre-owned luxuries.
Therefore, the question is how effectively they can achieve this control. Gucci, Burberry, Mulberry, Coach, and more have tapped into and perhaps successfully carved their niche of brand-loyal pre-loved buyers. And thanks to the newer technologies available in the authentication processes, those who have taken this plunge can offer increasingly more seamless, customer-focused services that mirror their brand ethos alongside having a sustainable edge that appeals to today's highly-aware audiences.
But are these ventures profitable? Perhaps. Yet we also know that buying vintage is now in vogue, so consumers, celebrities, and influencers alike are now purchasing pre-owned pieces simply because it's trendy to do so. And inevitably, once these trends circle out of fashion again, when distressed, beater-style bags are no longer chic, can this growing body of resale businesses support themselves financially, at least until the next time vintage comes back again? Only time will tell.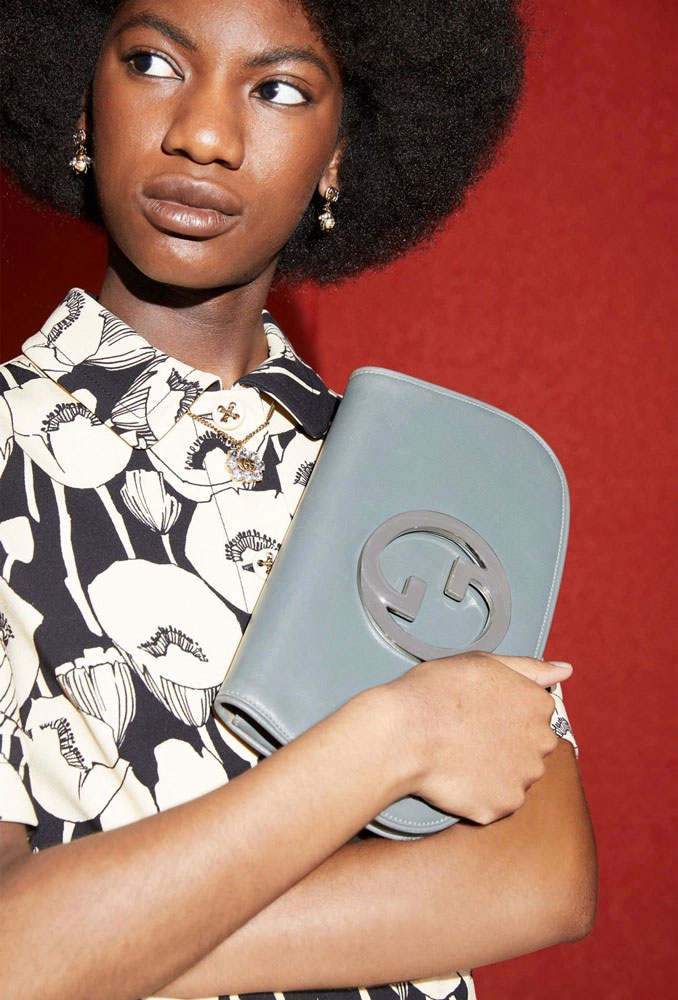 On the other hand, one could argue that Chanel's latest restrictive strategies, despite garnering an enormous amount of critique and its existing quality complaints, have perhaps been quite successful at doing what it had set out to do, namely regulate the resale market. Buyers who'd purchased classic Chanel previously, for instance, are either unwilling to sell their oldies because the quality simply isn't there anymore, or they're encouraged to sell at much more inflated prices, which, in turn, deters new buyers looking for affordable prices in the secondhand market.
Furthermore, as humans, we have a natural tendency to be drawn towards the unattainable, so the scarcer the Chanel Flap, regardless of its quality, now becomes, the more interested at least a few buyers are going to be. And as long as this circle is in place and the price increases keep happening, Chanel can achieve a certain sense of exclusivity, at least price-wise, even within the resale market.
Clearly, the world of the pre-loved is no longer the solely consumer-driven vehicle it once was. It has its advantages and its drawbacks for buyers and sellers alike. It has far-reaching implications for the design houses that are both positive and negative. What matters, in the end, perhaps, is mindful purchasing. Just because one is buying pre-loved doesn't mean one should consume more – a large collection is merely a means to ensure none of our purses get the love they deserve.
And in order to be truly sustainably-minded, we must love our possessions (till death do us part!), or pass them on to someone who might. Thus, as long as we remain fashion lovers, resale as an industry will always have its relevance.
featured image courtesy Gucci Vault