Not only do we continue to love Reed Krakoff designs but also our readers seem to as well. If the larger bags have not met your wants, Reed Krakoff fills out his collection with a new addition. The addition is its mini shoulder bag, a shape with which I am currently having a deep obsession.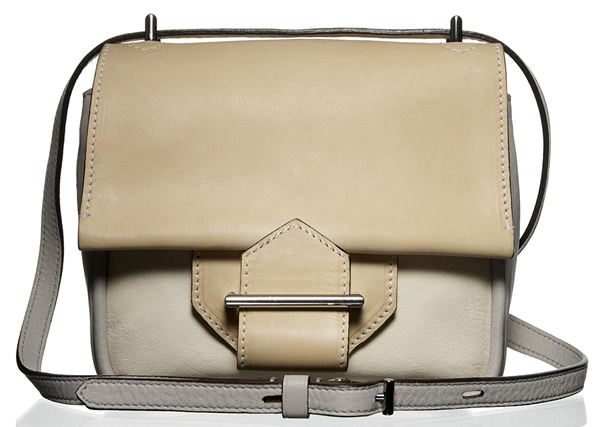 The Reed Krakoff Mini Shoulder Bags follow the design aesthetic that we have come to know from the brand in a smaller functional bag. The perfect rendition of this design leaves you with ample storage space for all of your necessities without the bulkiness and weight of a massive shoulder bag.
The price of the plain leather versions is $525, which is rather well-priced. In the plain leather version the colors being offered for Spring 2011 include red, bright blue, black, and a neutral/gray combination. There is an additional option made of Tejus lizard skin which retails for $1490. The inside lining is leather and the hardware is black nickel or rhodium, both are an unexpected nice touch. More info to purchase via Reed Krakoff online.